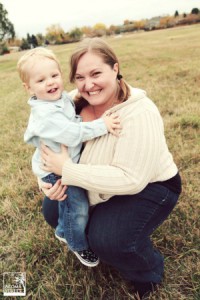 On August 24, 2010 my life was forever changed by the birth of my son.  On that day I not only became a mother but also developed a whole new love for my imperfect body.
After I settled into motherhood, or Mommy Land as I like to call it, I had a deep desire to help other women of size during pregnancy and birth. I started a blog, Plus Size Mommy Memoirs, because I wanted to share my story and tips that helped me have a healthy pregnancy and transformative natural childbirth.
I started a Facebook page to promote my blog.  Within a month it became a community of women supporting one another before, during, and after childbirth. It was incredible!
I also found a real need to connect plus size women to experienced doulas so I created Plus Size Doula Connections.
Plus Size Birth brings together all of my projects and provides additional resources including inspiring photo galleries.  It has been two years since I started this journey and now I'm in the process of becoming certified as a childbirth educator.  I'm so happy to be pursuing my passion of helping others.
If you have comments or suggestions to improve upon the work I'm doing please e-mail me at plussizebirth@gmail.com.
Best wishes,
Jen McLellan