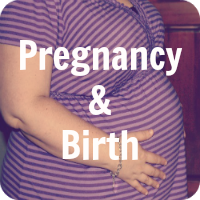 With 60% of women in their childbearing years being classified as overweight or obese, it's time we start empowering rather than shaming women of size.  Here are 3 ways to help achieve a healthy plus size pregnancy.
Eat Right
Pregnancy isn't a time to start dieting, but eating for two isn't advisable either. Books like, What to Expect When You're Expecting, are full of complicated nutritional plans that can bring on a loss of appetite just by looking at them.  Simplify all of the rules by avoiding processed foods, and don't eat or drink anything that could potentially be harmful during pregnancy (alcohol, raw fish, fish full of mercury, etc.).  It's okay to give into the occasional pregnancy craving but grab a bite-size Snickers rather than a king-size. Consider working with a nutritionist to develop new habits with food that will last well beyond pregnancy.
Stay Active 
The key to committing to an exercise routine is finding something enjoyable! Contact a local recreational facility to see if they offer a water aerobics class. Not only is it a great workout but being weightless during pregnancy is wonderful! Start a walking group with some girlfriends or go for a spin on a stationary bike.  Consider prenatal yoga; it's a great way to tune into one's body and learn breathing techniques for labor. There are many ways to stay active throughout pregnancy but always check with a care provider before starting a new exercise routine.
Work with a Supportive Healthcare Provider
It's important to find someone who will not only provide excellent care but also build confidence within a woman's ability to have a healthy outcome for her and her baby.  Asking a care provider about their previous experience working with plus size women is a good way to gauge if they are "size friendly" or not.  Being plus size doesn't automatically classify a woman with a high risk pregnancy, and it's important to know that firing a current provider is always an option.  When seeking a natural childbirth, the midwifery model of care is often desirable. Many women, regardless of their birth plan, hire a doula to help decrease the odds of medical interventions and shorten the length of labor.  With a supportive healthcare team, plus size women can achieve healthy pregnancies and positive birth experiences.
Click here for additional resources to help decide if your care provider is size friendly.
---
Pregnancy Resources
Pregnancy & Childbirth Classes
Pregnancy Photos
Plus Size Doula Connections
Plus Size Maternity Clothes / Plus Size Nursing Bras
Plus Size Mommy Memoirs Blog
Midwife & OB-GYN Connections
Finding a Size Friendly Healthcare Provider
Birth Resources
Birth Photos
Birth Stories
C-section
Vaginal Birth After Caesarean
---
Recommended Reading & Movies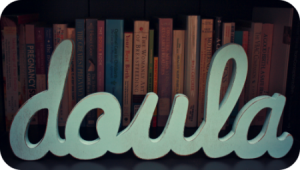 There's a lot of information a pregnant woman can get her hands on during pregnancy.  We the believe the very best resources you can tap into is a doula!  Aside from a doula we recommend plus size pregnant women stick to positive and empowering resources.  Below you'll see our list of recommended reading and movies.
Websites
Plus Size Mommy Memoirs Blog
Shape of a Mother
Well Rounded Mama Blog
Articles
Are You a Size-Friendly Midwife? by, Pamela Vireday
Creating a Safe Space for Healing Antepartum Care in Women with Trauma History, Maryl Smith
The Fat Vigina Theory, by Pamela Vireday
No All Hospitals Are Created Equal, Jen McLellan
Letting Go & Embracing My Body by, Jen McLellan
Plus Size Maternity Clothes – How to Look Cute Without Going Broke by, Jen McLellan
What's a B Belly?, by Jen McLellan
Where's My Bump? by, Jen McLellan
Women of Size and Cesarean Sections: Tips for Avoiding Unnecessary Surgery by, Pamela Vireday
You can read even more articles on the Plus Size Mommy Memoirs blog.   
Pregnancy Links
Baby Fit (nutrition & exercise tools)
Childbirth Connection (evidence-based information & resources)
Spinning Babies (fetal positioning)
Books
Baby Catcher
Birthing From Within
The Bradley Method
The Greatest Pregnancy Ever
Ina May's Guide to Childbirth
The Pregnancy Book
Orgasmic Birth
Movies
Baby Catcher
The Business of Being Born (available on Netflix Instant Watch)
Born at Home
Pregnant in America (available on Netflix Instant Watch)
One World Birth
Orgasmic Birth
You Have A Choice