Just a few months ago I wrote the article All About That Bass: Body Love or Skinny Shaming? and unintentionally started a heated debate. There's a clear division between those who love Meghan Trainor's song, All About The Bass, and those who hate it. I side with those who adore shaking their booty to the song. So when Deva from MyLifeSuckers came out with her new parody video, I Just Need Some Space, I was excited to see it.
Deva never disappoints! I felt like hidden cameras had been placed throughout my home and a song was written about my life in Mommy Land. I'd like to think every mama can relate to this hilarious song, "If you've got little cuties, just give it up, because every inch of you is covered from the bottom to the top."
Enjoy the video and be sure to share your thoughts within the comments below.
Give MyLifeSuckers some love and subscribe to their great YouTube channel!
Just incase you'd like a little more bass, I'm also a fan of this All About That Bass parody –  Bombshell Bridal – All About That Bass.
What did you think of I Just Need Some Space?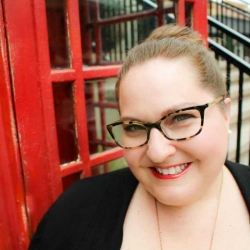 Latest posts by plussizebirth
(see all)