I'm a Doula!
Here at Plus Size Birth we have a special place in our heart for doulas. Thank you for the work you do and the lives you transform! For information around supporting plus size women during pregnancy, birth and postpartum we encourage you to explore our website and read our article in International Doula Magazine. We also have the opportunity for certified doulas to join our Plus Size Doula Connections list! One big benefit of being listed is access to our secret Facebook forum where you'll receive continuous information and community input around supporting plus size clients. Learn more about Plus Size Doula Connections below!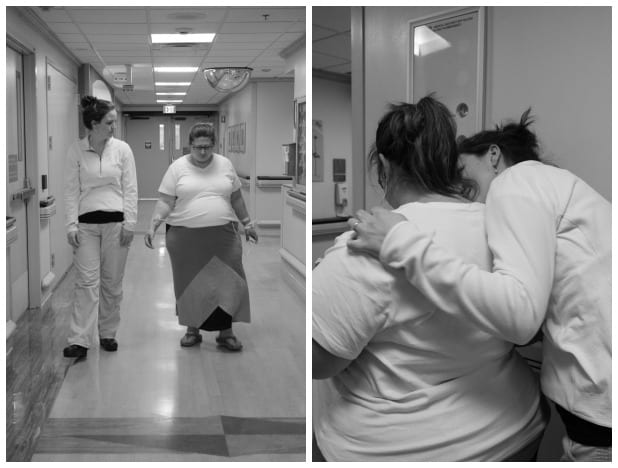 What is the Plus Size Doula Connections list?
While birth and postpartum doulas work with clients of all sizes, the purpose of the this list is to help alleviate possible apprehensions a plus size woman might have inviting a stranger to be part of her birth. A woman will know, by contacting someone on this list, that her prospective doula is size friendly and will treat her with dignity.
How does the Plus Size Doula Connections list work?
The Plus Size Birth website is a high traffic site that receives over 60,000 hits a month with people seeking information about plus size pregnancy and birth. One of the incredible resources our website has is this list of size friendly doulas! We also have a very strong social media following with over 170,000 likes on our Facebook page that drives traffic to this doula list.
Once a prospective client does a search and finds your profile they will see your image and read your doula philosophy. This helps someone to decide if they want to reach out to you or not. Contact information including your website, e-mail, phone number (if you'd like) are listed so prospective clients will contact you directly. You can also have your Facebook and Twitter page linked to your profile.

What are the benefits of being listed?
Plus Size Doula Connections Profile
The profile includes your name, profile photo, doula philosophy, map of your service area, your website link, links to your Facebook page and Twitter handle.  As I shared above, Plus Size Birth is a high traffic website so this will provide your website with a search engine boost just by being listed within this directory.
Access to an Exclusive Facebook Secret Forum
You will become part of the secret Plus Size Doula Connections Facebook forum where you can ask questions and get community support for any questions or concerns you have around supporting plus size clients. New studies and supportive resources will be added to the forum on a continuous basis.
Discounts
In addition, exclusive discounts will be offered whenever possible on future in person classes, online courses, Teleseminars and online toolkits for you and your clients.

Size Friendly Doula Website Button 
Once your profile is setup you will receive an e-mail confirmation that includes an image you can add to your website letting people know you're a size friendly doula! You can link this image back to your doula profile if you'd like or just have it on your website.
What are the requirements to be listed?
You must be size friendly! This means you provide compassionate support and don't have a personal bias against people of size. Plus size women face unique challenges during pregnancy, birth and postpartum. The goal of this project is to connect plus size women to experienced size friendly doulas. Therefore, we also ask that doulas are certified before joining the list. If you have any questions or concerns around this policy you can contact us at info@plussizebirth.com.   

I found my amazing doula through your site and she witnessed me successfully VBAC this summer. Thank you so much for everything you do. You contributed to my healing and empowerment. And, my doula is now my mentor! I can't wait to help other plus size mamas feel their strength in birth!!!
Sarah
I found my doula from your website. I haven't given birth yet but so far she has been the greatest choice I have ever made. I don't know that I would have found her without this resource.
Jade
I just wanted to thank you for offering a Birth Pro referral section. I am a doula who is listed on your site and in an interview this week both the wife & husband mentioned finding me on your site. Thank you for helping me to serve women of ALL sizes!
Sarah T.
Are you ready to create your profile and start tapping into these resources?
The next step is to submit your information so we can create your profile and then select your payment option of either $4.99 a month or $49.99 a year (2 months free with annual payment). Don't miss our special! 1 year listing for only $24.99 if you act fast!!
Once you e-mail the information below to info@plussizebirth.com and payment is received your profile will be setup (usually within 48 hours but please anticipate an additional wait time if your request is submitted during the weekend or holidays).
---
Your Name (required)
Website
Your Email (required)
Phone Number
Service Area (include your country/state within the USA and the specific area you serve)
Facebook (must provide page link not just page name)
Twitter Handle (provide page link)
Doula Philosophy (required)
Profile Photo (high resolution photo required)
I confirm that I'm a certified doula.
---
Below you'll see the payment options. Use the drop down menu to select the option you'd like and then you'll be redirected to PayPal to complete your purchase. If you purchase your listing now, you'll get 1 year for only $24.99!!
Get Support!
Subscribe to our informative weekly newsletter, and you'll receive a free resource on how to connect with a size-friendly care provider.