When a casting company asked my Twitter followers to share a new project they were booking, over 100 women responded by saying, "My Body is NOT Broken!" The submitted empowering photos like the one below.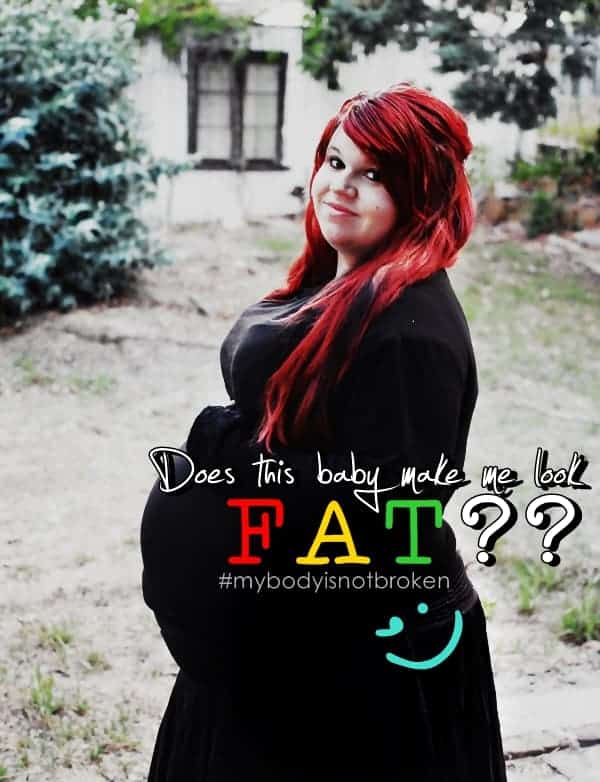 Plus size pregnant women being exploited for entertainment value ends now.
Our pregnancies aren't unusual. Our bodies were designed for this!
We unite and demand dignity from our care providers, documentary filmmakers, the media, and society as a whole.
#MyBodyIsNOTBroken
"I struggled with my first pregnancy and birth. I was young, plus size, and lost. I gained confidence after having my first and 5 years later gave birth to my second girl. I wish I would have known that confidence in my first! I am plus size, my body is NOT broken." – Brittany
"Most people have the misconception that plus size women have problems throughout pregnancy, labor and delivery. I am here to say that is not the case. My pregnancy was amazing, with only heartburn as a symptom. Labor was 17hrs but I barely felt any contractions and actually had the nurses asking me if I was sure I didn't need pain meds. They could see how intense the contractions were! My delivery was 1 push and our beautiful and healthy baby girl was born within 3 minutes of the doctor walking in." – Jamie
"I didn't expect to have any issues with my pregnancy. But I soon found out that MANY people have a nasty habit of judging plus sized pregnant women, ESPECIALLY doctors and even midwives. I moved 3 times during my pregnancy, and each time, the doctors and midwives were completely SHOCKED that I had NO health issues (especially since I had gained around 35-40lbs). They all ASSUMED I was going to be high risk, and treated me as such, even though there was no legit reason." – Kyanna
"Both of my pregnancies were healthy and happy! As are my boys!" – Summer
Those are just a few of the stories behind the #MyBodyIsNOTBroken images. To have an even deeper understanding of the mistreatment of plus size people during pregnancy read, Obesity and Pregnancy: Time to change the Conversation
Get Support!
Subscribe to our informative weekly newsletter, and you'll receive a free resource on how to connect with a size-friendly care provider.