Dear Mom Trying to Hold Everything Together,
Motherhood isn't as perfect as most pictures and status updates on Facebook would lead you to believe. Sometimes motherhood is full of tears and self-doubt. Most of the time motherhood consists of tiny moments of grace within a day full of chaos.
You, my dear, are not alone! Please listen when I tell you that asking for help isn't a sign of failure, it's actually a sign of strength.
It is okay to cry.
It's completely acceptable not to live up to the outrageous expectations you've placed upon yourself.
Night time routines sometimes become more of a battlefield. You bribe your child with candy to get them to brush their teeth. Socks never match. Hair doesn't always get brushed. Guilt ensues.
Then there are the bedtime stories that include silly voices. Tears brushed away with kisses, and hugs that make everything right in the world. Crayon artwork celebrated like it's a Picasso. Impromptu dance parties that turn into endless giggles. Childhood is made up of these memories!
You are doing more than you realize, and it is enough.
Love,
The woman you used to be who admires the mother you've become
Feeling alone? Meetup.com is a great site to find local mommy groups.
Struggling after the birth of your child? Please know that you don't have to feel sad all of the time. Most new moms (be it your first or fifth child) struggle with "baby blues" and sometimes postpartum depression. There's no shame in admitting you need to speak to someone. Please go to postpartum.net.
As always, the Plus Mommy Facebook page and private forum is here for you!
If you're a seasoned mama, reach out to a new mom. Bring her a hot meal without being asked to do so. Offer to fold laundry or watch her older children. It truly does take a village and doing something as simple as washing a new mom's dishes can transform her day.
Share within the comments below your go-to resources for the difficult times during motherhood. Any special tips you'd share with a new mom reading this right now?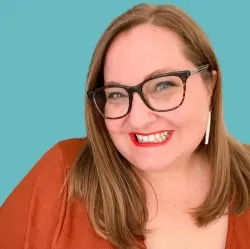 Latest posts by Jen McLellan, CBE
(see all)