Sorry, I know I blew the spoiler alert with the cover photo and headline. If it makes you feel any better, the This Is Us plus size pregnancy storyline caused my inbox to flood before even I got a chance to watch the episode. Yet, this is a pretty big deal so I understand why a lot of This Is Us fans, especially plus size fans, are speaking (and freaking) out.
To make sure we're all on the same page below is a little recap video featuring the This Is Us plus size pregnancy storyline. Again, sorry if you're seeing this for the first time and I hope we can still be friends!
The season 2 episode, Still There, surprised us at the very end with Kate's pregnancy discovery. I held my breath not knowing what to expect and fearing the worst. Then I saw the look on her care provider's face…I mean why can't all care providers look this happy during prenatal visits?! Clearly, this is the face of a size-friendly healthcare provider.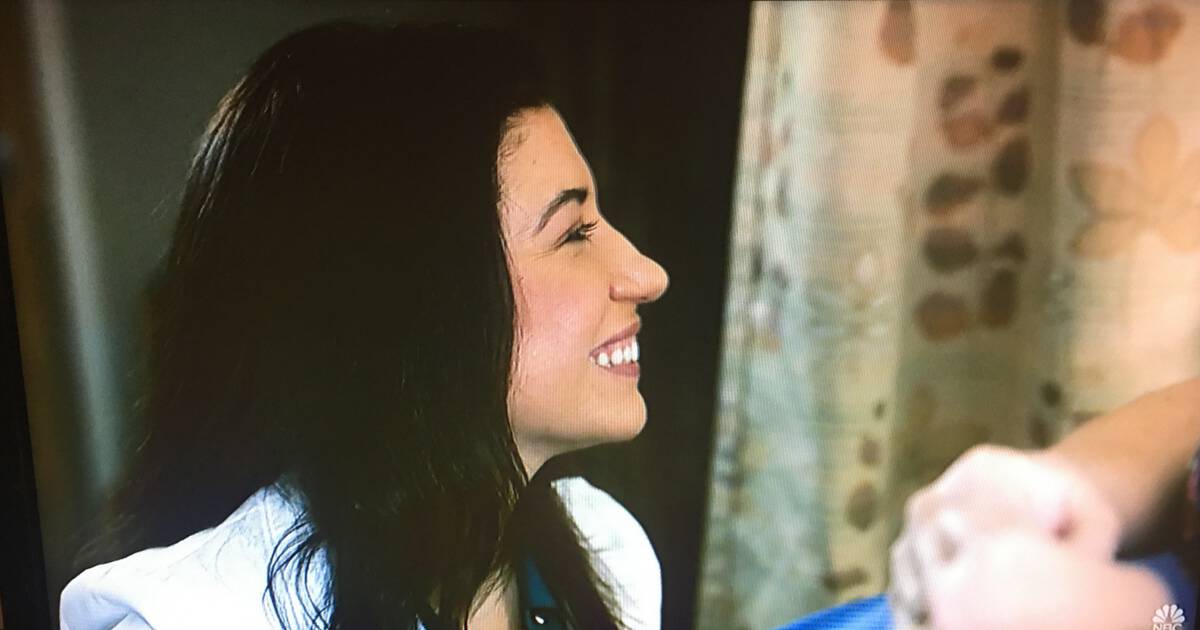 All we are told is that Kate is six weeks along and currently having a healthy pregnancy. I had to rewind and watch this scene about three times – could Hollywood actually shine a positive light on plus size pregnancy? As you probably already know, just because someone is over the age of 35 and has a high BMI, doesn't mean they are automatically going to have complications during pregnancy.
People behind the show aren't giving us much insight to the This Is Us plus size pregnancy storyline, as I've been all over the internet looking for any information I could share.
Glamour Magazine interviewed the This Is Us co-showrunner, Isaac Aptaker, and he had this to say:
"You're safe to say we're experiencing this journey along with her, and she's clearly…she's nervous to even tell Toby. She's doing everything right—she's getting the prenatal vitamins, she's exercising, she's eating very carefully—but there's a lot of anxiety that she's experiencing. We're telling a very, very specific pregnancy story here, and that could look a little different for Kate."
Chrissy Metz, who plays the role of Kate, was interviewed by Entertainment Weekly:
"I love that they're talking about plus-size pregnancy," Metz explained. "I love that it's not like, 'Oh, here's a plus-size girl just sitting in the corner, wishing her life would start.' She's actually living her life, and all of these really exciting things are happening, and it's really nice. Because I don't think it's been portrayed — well, really anywhere. Especially network television. So I'm excited about it."
I'm excited as well Chrissy, and hopeful things remain as positive as they've started off. I'll be watching closely and writing more articles (I apologize in advance for future spoilers).
Below you'll hear from other women who have experienced a plus size pregnancy as Plus Mommy community members (and This Is Us mega-fans) are speaking out about this new storyline.
"I really hope they consult with some actual plus size birth experts and don't just make this into some fat-shaming plot twist." – Bethanie
(***cough, cough*** if any This Is Us writers are reading this, I'm an e-mail away and would love to consult – [email protected])
"I am plus sized and have had all different outcomes! Currently pregnant again. I am hoping they keep it positive but it's an emotional show in the first place. So my hopes aren't too high. But, I am glad they are touching on plus sized pregnancy." – Kye
"I hope she gets her fairy tale. I do wish they would show a doctor or nurse being rude to her just to show the realities of it. Also Kate is 36 so she better have multiples!" – Amanda
"I am going to play devil's advocate here and say, I am a little nervous that she is too focused on her weight and diet at the moment. I am scared she will not enjoy any of her pregnancy. We can see that she is so scared by the fact that she hasn't shared it with Toby or Kevin. One (or both) of them should know by now." – Emily
"I was honestly happy that her doctor was so nice about her being pregnant. Well so far at least. I'm hoping that her doctor stays supportive. But I have a feeling they'll make some drama out of her pregnancy and her being plus sized." – Ashlynn
"I hope her pregnancy will post some positive light on plus sized pregnancy!" – Vanessa
"My husband literally fangirled when it was revealed. After being on this pregnancy journey with me, I think he was happy to see plus size pregnancy represented." – Kelsey
"I was really excited watching it but I'm also kind of anxious. It brought back some negative memories from my pregnancy including being told I would have a stillborn. I lived with that fear for 37 weeks until I delivered a healthy baby girl. I hope they do it justice. I am excited for such a mainstream show to have a plus size pregnancy." – Danielle
"I really really REALLY hope they show what it's like to be treated by doctors and nurses when you're not only morbidly obese but pregnant as well. I've had a MOSTLY good experience so far. But I think people that have not been in our shoes NEED to see what it's like. I also hope that she doesn't lose the pregnancy and that she proves that plus-sized women can have a happy, healthy pregnancy as well as a VAGINAL DELIVERY!!!!" – Sarah
"My biggest concern with the whole thing was her all of the sudden urge for fitness and refusal to eat proper meals which her fiancé pointed out in the opening scene. Exercise is fantastic when we are pregnant but it is never recommended to ramp up our activity outside of our normal upon becoming pregnant. Not to mention skip meals when nutrition is one of the most important things in those early stages and throughout. I was honestly I little irritated by how the story line was going." – Katie
"I hope they address the depressing side if you don't have that visible baby bump and people never really believing you are pregnant (thinking you are just fat). Also, the stress of not fitting in with other expectant moms." – Kimberli
"I'm super excited and I hope that there is no twist and no negativity. I hope they show the world that this happens for plus size women the same way it happens for smaller women. Healthy and happy. I can tell she is shocked and scared since she hasn't told anyone. And I wouldn't be blown away if it were multiples." – Leeta
"I just want them to shed real and positive light on plus size pregnancy. I faced a lot of criticism from the medical world when I was pregnant. It made me feel sad. As if being plus size and pregnant was horrible." – La Toya
"Part of me hopes she has a great pregnancy and healthy baby to prove that us plus size gals can and do have good pregnancies. However, I also want them to expose the societal views of plus size pregnancy and how unfair things are. Maybe it'll open up doors for less criticism and more acceptance… even a line of plus size maternity wear!" – Bethann
"I'm hoping they expose some of the ridiculous and demeaning things doctors and nurses say to plus size women when they are pregnant. I was made to feel like an awful mother before my son even came into this world, all due to my weight and at the hands of "medical professionals." – Meghann
"I literally cried when I watched this. I'm glad that Kate's Doctor has an amazing bedside manner. I'm glad that she is treating her like a regular pregnant woman. And the fact that Kate seems like she is comfortable in the skin she is in is great." – Pamela
To be continued…
Get Support!
Subscribe to our informative weekly newsletter, and you'll receive a free resource on how to connect with a size-friendly care provider.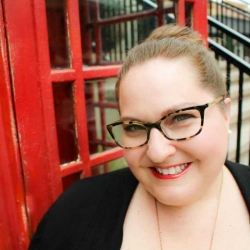 Jen McLellan is a published author and founder of Plus Size Birth and the Plus Mommy blog. She helps people navigate the world of plus size pregnancy, shares tips for embracing your body, and laughs her way through the adventures of parenthood.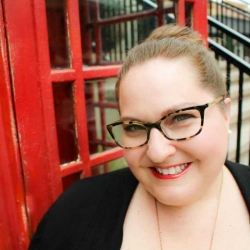 Latest posts by plussizebirth (see all)