UPDATE: In just a few days we're gone from a Whitney Thore Pregnant buzz to the update that Whitney Way Thore is not pregnant. To learn more read – Whitney Way Thore is Not Pregnant & Here's What You Should Know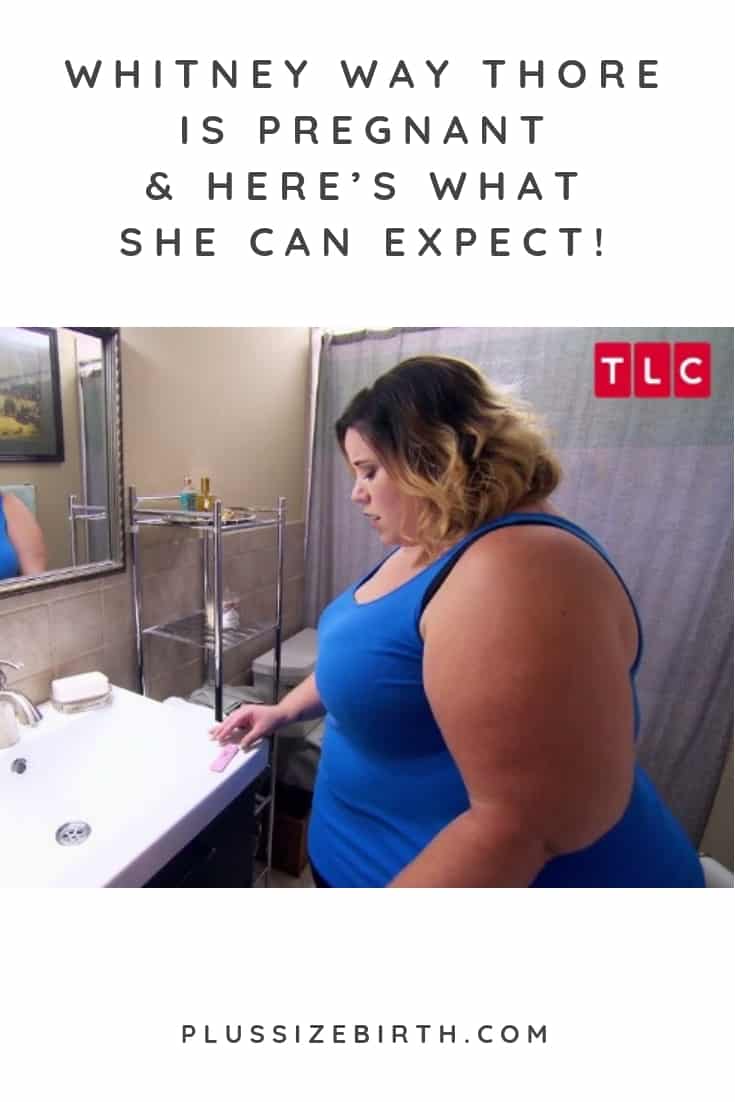 Whitney Way Thore is Pregnant
The star of TLC's My Big Fat Fabulous Life, Whitney Way Thore is pregnant! Rumors have been circulating since a trailer for Season 4 of My Big Fat Fabulous Life dropped with a pregnancy teaser.
While most of these storylines don't end with a positive pregnancy test, this one came with three as Whitney shared on her Facebook page.
So what can this newly pregnant celebrity Whitney Way Thore expect…while she's expecting?
Cheers from women struggling with PCOS!
Whitney has been very open about her struggles with Polycystic Ovarian Syndrome (PCOS) from the beginning since becoming a public figure. PCOS often affects fertility, and that's the main reason Whitney initially didn't think she was pregnant.
In an interview I did with Whitney in 2015 she said, "PCOS has greatly affected my life, and not just in the area of weight. It's such a common syndrome that affects so many women and affects them all differently. CYSTERS, you are not alone! We are not hopeless or broken and we can find happiness while dealing with this frustrating and oftentimes heartbreaking condition."
Whitney is a champion for her fellow "CYSTERS" and speaks out and normalizing the struggles that come with PCOS; from facial hair, and difficulty with weight loss, to infertility. Only now, with this pregnancy, she's bringing new hope to a lot of women who are struggling to become pregnant!
Frustrations over finding plus size maternity clothes.


Whitney will surely start to commiserate with Tess Holiday over the lack of plus size maternity apparel options.
"I think it's really important to talk about the realities of being plus size and pregnant. The options for nursing bras, maternity, belly bands & books are so minuscule that it's insulting." – Tess Holliday
To start, Whitney is going to need replace her favorite go-to leggings with plus size maternity leggings! Then she can tap into our resource – Plus Size Maternity Clothes Must-Haves Size 3XL And Beyond
Facts vs. Myths about having a plus size pregnancy.
There are many misconceptions when it comes to having a plus size pregnancy.
A lot of people, including care providers, make assumptions about a woman's health based upon her weight alone. But just because Whitney is a plus size woman, doesn't mean she's automatically classified as having a high-risk pregnancy. I can only hope she connects with a size friendly care provider (and hires a doula)!!
Due to her PCOS, Whitney will need to get her progesterone levels checked throughout her pregnancy. Sadly, PCOS does come with an increased risk of miscarriage.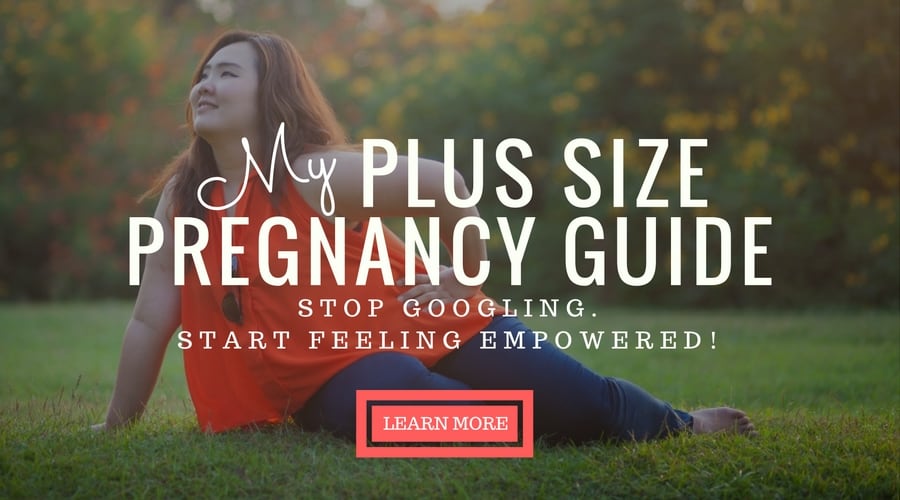 Continue Dancing!
What can Whitney do to help decrease her increased risks of developing conditions gestational diabetes or preeclampsia? She can continue to do what she loves best – dance!!
Physical activity throughout pregnancy comes with many benefits from lowering risk profiles to getting a good night's rest. Along with being active, she'll need to continue to make healthy habit changes with her nutritional intake.
Gone are the days of "eating for two"! Connecting with a nutritionist could be really beneficial for Whitney.

The even uglier side of social media…
While being fat shamed is nothing new for Whitney, the internet tends to go a little batty when plus size women become mothers.
If there's anyone who will be able to handle this public scrutiny, I know it's Whitney. I just feel badly that this even needs to be addressed.
Thankfully there's a safe space on the internet! We have our Plus Mommy Facebook page with over 177,000 women supporting one another before, during and after pregnancy. As well as our gorgeous Instagram feed with so many stunning plus size maternity images!
I'm super excited for Whitney but I'll be holding my breath as TV reality shows often take us on a rollercoaster.
I'll be tuning in to follow her journey, will you? 
Get Support!
Subscribe to our informative weekly newsletter, and you'll receive a free resource on how to connect with a size-friendly care provider.