Hello and welcome! I'm Jen McLellan, a certified childbirth educator, speaker, podcast host, and founder of Plus Size Birth.
With over 8 million page views and an endorsement from the National Institutes of Health, Plus Size Birth is the premier plus size pregnancy resource trusted by families and professionals.
I'm here to support you, whether you're experiencing a plus size pregnancy or a professional guiding others on their journey.
I'm more than an educator—I'm your ally. I aim to dispel myths about plus size pregnancy and equip you with tools to advocate for the healthcare you deserve.
From finding a size-friendly care provider to enhancing your care experience, I'm ready to support you.
I'm also here for birth professionals, offering tailored advice and helping create a compassionate and inclusive environment for your clients or patients.
I can't wait to connect!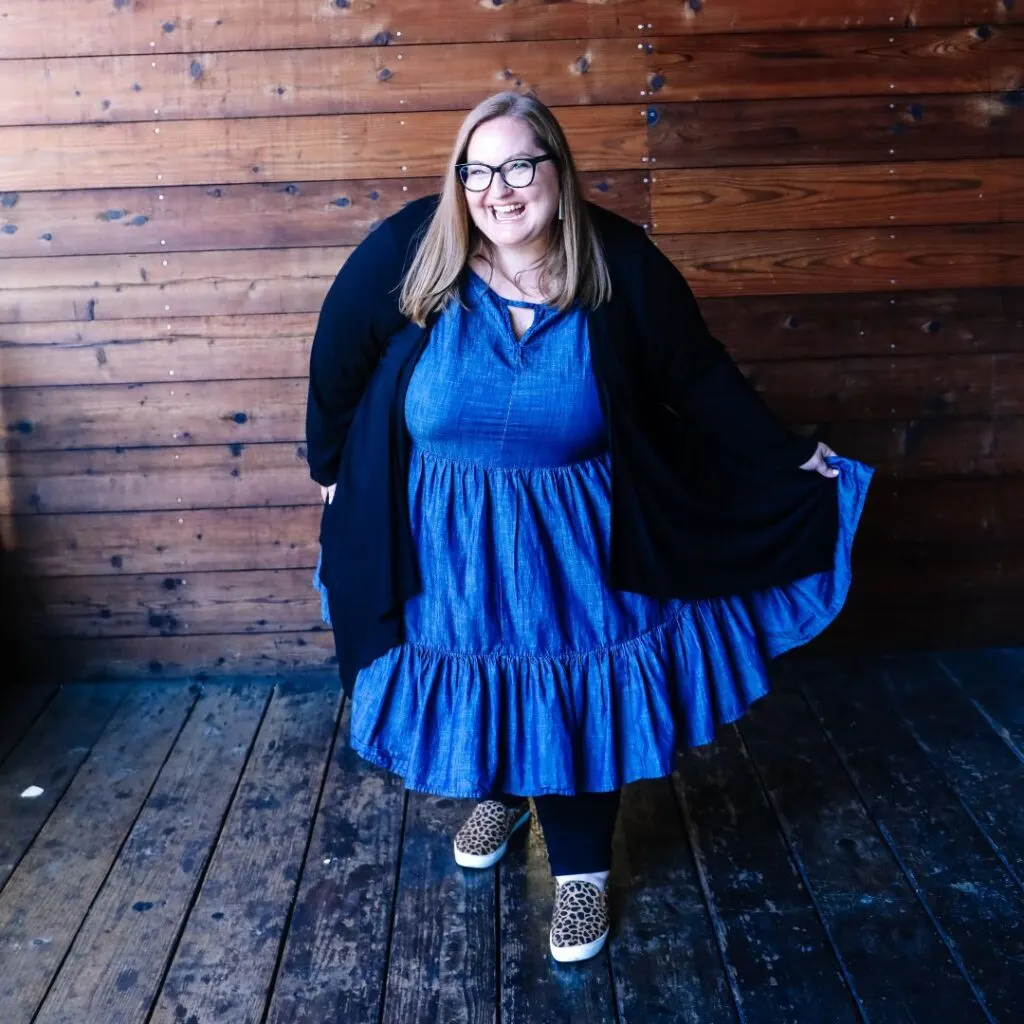 ---
For Families
Embarking on your plus size pregnancy journey is a special time, and I'm here to provide personalized consultation sessions to guide you. I aim to empower you with evidence-based information, enhance your confidence, and assist you in navigating this unique experience.
During our consultation, we can:
Teach you how to advocate for the healthcare you deserve.
Enhance your knowledge about potential risks and concerns associated with plus size pregnancy.
Equip you with tools to tackle challenges confidently and head-on.
Boost your confidence, reinforcing your belief in your inherent strength and capabilities.
And more!
We'll connect for 45-minutes via Zoom, which I've found to be the perfect length for these conversations. You're welcome to ask me anything that's on your mind. While I'm unable to offer medical advice, my key focus is to ensure you're feeling empowered and knowledgeable. I can't wait to lend an ear and share what I can to support your journey!

Time: 45 minutes | Investment: $75
---
For Birth Professionals
If you're a birth professional committed to helping plus size families, I'm here to offer you the specialized knowledge and understanding needed to support your clients or patients.
During our consultation, we can:
Discuss strategies for creating an inclusive environment where every client feels seen, heard, and valued.
Ensure your business is size-friendly, from website content to social media presence.
Learn appropriate and empowering language to use when communicating with plus size clients.
Gain assistance in preparing and delivering presentations on topics related to plus size pregnancy.
And more!
Through this 45-minute consultation via Zoom, you'll gain the tools and confidence to become a more informed and compassionate size-friendly birth professional. Together, we can create an environment that empowers and celebrates people of all sizes during pregnancy!
Time: 45 minutes | Investment: $75