If you've come to this page because you're searching for a size-friendly birth professional, please see our Size Friendly Directory.
This resource is for doulas, midwives, OB-GYNs, nurse practitioners, labor and delivery nurses, childbirth educators, lactation consultants, and any professional who supports plus size people throughout pregnancy and postpartum.
If you're already a size-friendly birth professional, thank you so much for doing the work that you do! Alternatively, if you're on the path to becoming a size-friendly birth worker, we're so happy you're here!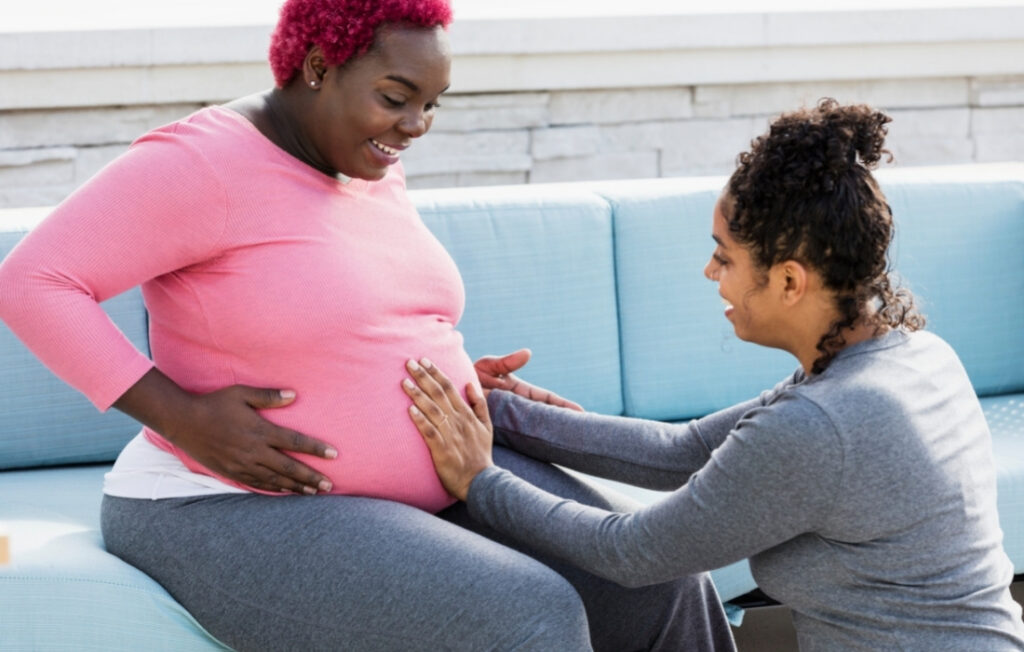 Size-Friendly Birth Professionals
Here we're answering commonly asked questions about being a size-inclusive medical provider.
While you're here, be sure to subscribe to the Plus Size Birth newsletter! You'll receive helpful tips and resources.
What is a size-friendly birth professional?
A size-friendly birth professional is someone who provides evidence-based, compassionate care or services. Additionally, it's a person who has addressed their size-bias and is comfortable and competent supporting people with a BMI over 30.
How can I address my weight bias?
Start by asking yourself these two questions.
Do I make assumptions about people's health or lifestyle behaviors based only on their weight?
Am I comfortable supporting plus size people?
Be honest with yourself, as your initial responses might surprise you or feel uncomfortable.
That's okay.
Personal and professional growth can bring up feelings of discomfort! Have patience and compassion for yourself and know that it's essential to have a starting place to unpack any biases that might come up.
Now let's dig in deeper!
When you look at a person of size with the naked eye, the only thing you can tell about them with any certainty is that they exist in a larger body. You don't know how often they exercise or what their food choices might be.
"During my first prenatal visit, my doctor told me I needed to cut all soda. I don't even drink soda. He just assumed I did, and that made me feel like this was one of many assumptions he was making about me." – Holly S.
We have studies that show that when someone feels shamed by their care provider, they are less likely to receive routine medical care and more likely to gain weight.
Put plainly, assumptions are harmful and build mistrust between a provider and someone seeking care or services.
Next time you find yourself making assumptions, pause, and when appropriate, ask questions rather than assume.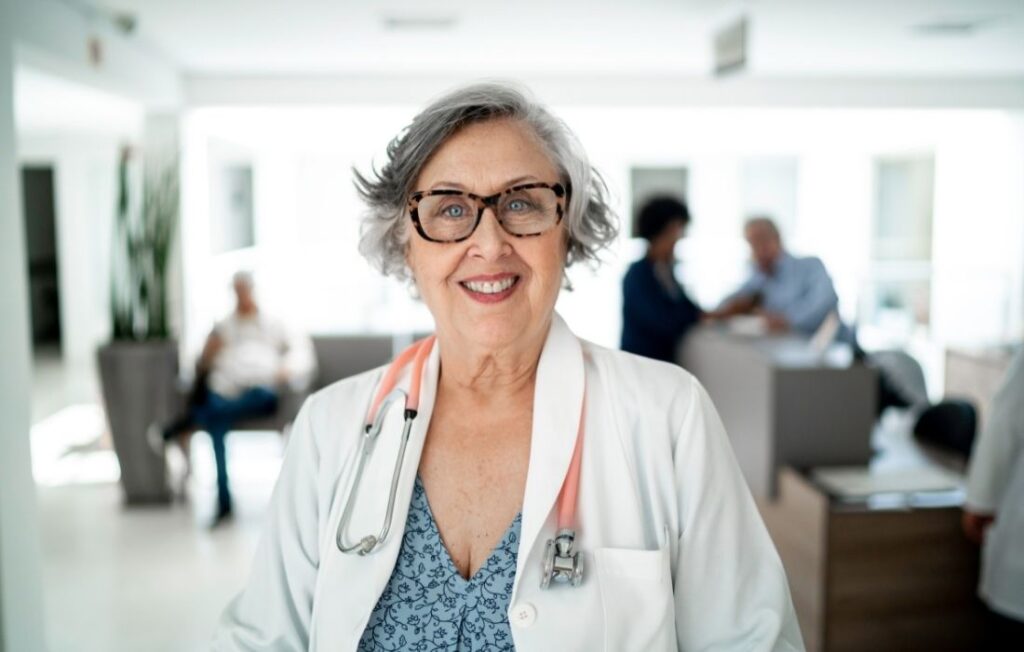 What is Health At Every Size®?
If you plan to support plus size people throughout pregnancy and postpartum, it's critical to learn about Health At Every Size® (HAES).
HAES principles are life-changing for people of size and allow professionals to approach caring for people without judgment, which we now know leads to better outcomes.
The core message of Health At Every Size® is within its name – that people can be healthy at every size.
HAES has three basic principles; respect, critical awareness, and compassionate self-care.
Respect
People come in all shapes, sizes, colors, abilities, sexual orientations, and so on. All bodies deserve respect!
Critical Awareness
Critical awareness is key to addressing and challenging scientific and cultural assumptions. When we know better, we do better. Another essential component is honoring people's lived experiences and knowledge about their bodies. When a plus size person reports that something hurts or doesn't feel right, we have to believe them.
Compassionate Self-Care
When it comes to compassionate self-care, here's where we carefully and thoughtfully address physical activity and nutrition.
HAES encourages people to find a joyful physical activity with which to enrich their lives. Moving our bodies from a place of enjoyment has far more physical and mental benefits than exercising with appearance or weight loss goals in mind.
For nutrition, the HAES community website recommends, "Eating in a flexible and attuned manner that values pleasure and honors internal cues of hunger, satiety, and appetite, while respecting the social conditions that frame eating options."
To learn even more, go to the HAES website and read Lindo Bacon's book Health At Every Size: The Surprising Truth About Your Weight.
What language to use when talking to a person of size about their body?
First off, ask yourself if it's even necessary to address someone's weight, clinically. If it is, do your best to provide weight-neutral support whenever possible.
When talking about weight is essential, or if someone asks a question related to their size, be thoughtful about the language you use.
Start by listening to the words people use when they talk about their own bodies.
Then, ask what language they'd prefer you to use.
While it's a medical term, most people do not like to be called obese.
And no wonder, did you know the word obese comes from the Latin word "obesus," and that means "having eaten until fat"? It can feel offensive!
Now you might be wondering about the word fat.
While many people in the fat acceptance movement use the word fat in a positive context, this doesn't mean everyone likes this word used as a body descriptor.
It's always best to ask what language people prefer you to use if you need to talk about their body size! Rest assured there are lots of ways to be compassionate while still saying what you need to say medically.
Ready to dive even deeper?
Below you'll find helpful Plus Size Birth articles, insightful Plus Mommy Podcast interviews, and additional resources to help you become a size-friendly birth professional.
Thank you for your work and your desire to support people of all sizes with dignity. We appreciate you!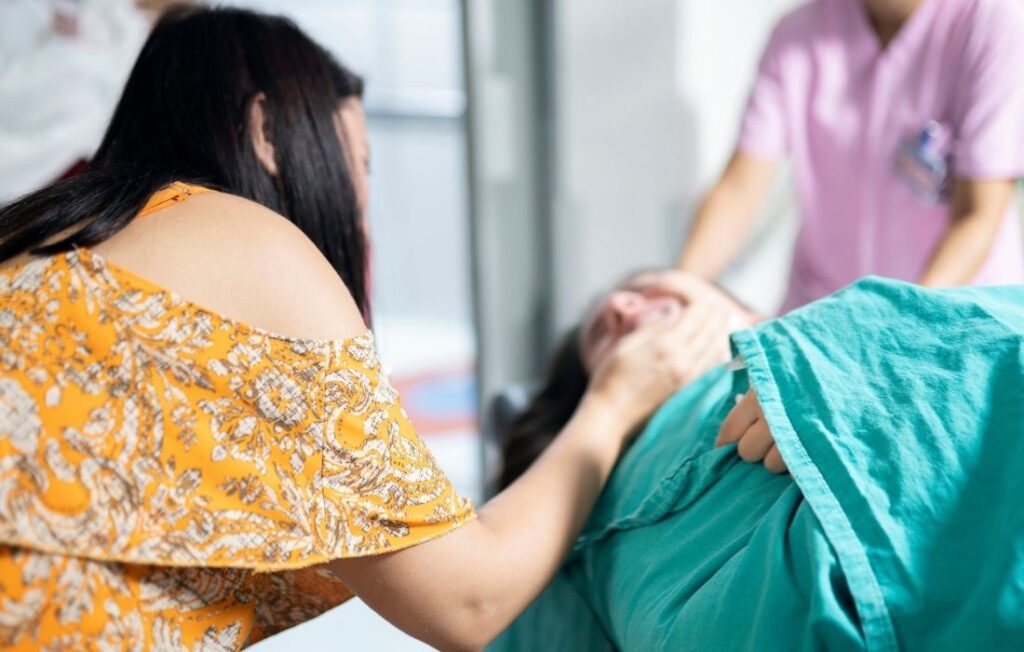 Size-Friendly Birth Professional Resources
Plus Size Birth
With millions of visitors and over a decade worth of content, Plus Size Birth is the leading plus size pregnancy website. Here you'll find resources for plus size pregnancy, a guide to plus size maternity clothes, birth stories, and so much more!
In our blog, you'll find helpful articles like 5 Steps To Becoming The Size-Friendly Midwife Someone Really Needs.
We also offer the My Plus Size Pregnancy Guide and audiobook cover everything a person wants to know about having a plus size pregnancy.
Lastly, connect via social media on Instagram, Facebook, and Pinterest.
Plus Mommy Podcast
The Plus Mommy Podcast, hosted by Jen McLellan founder of Plus Size Birth, explores topics around plus size pregnancy and parenthood. Some of the most memorable episodes are with size-friendly birth professionals sharing their expertise. We're highlighting three below!
You can listen to all episodes via your favorite podcast app from Apple Podcast to Spotify.
Size-Friendly Birth Professional Podcast Episodes
Why We Need To Be Talking About Weight Stigma In Maternity Care with Dr. Neel Shah, MD, MPP, FACOG (episode 133).
A Promising Look At The Evidence Behind Plus Size Pregnancy Risks with Rebecca Dekker, PhD, RN (episode 70).
A Labor And Delivery Nurse Talks About Failing Plus Size Moms with a labor and delivery nurse who chose to be anonymous so she could be brutally honest (episode 51).
Pregnancy For Everybody
In 2019, the National Child And Maternal Health Educational Program from the National Institutes of Health (NIH) launched the Pregnancy For Everybody initiative.
Plus Size Birth is listed as a resource, and Jen was honored to have collaborated with NIH on this needed project.
The Pregnancy For Everybody resource standouts by sharing evidence-based information in an empowering way.
ACOG's Obesity In Pregnancy Frequently Asked Questions is also a valuable resource. However, it contains language some may find triggering and focuses heavily on increased risks and weight loss.
Advantage Midwifery is another evidence-based resource with a lot of helpful information including educational videos. It also comes with a warning for language and focuses on weight.
---
Don't forget to subscribe to our newsletter below. You'll receive a guide to connecting with a size-friendly care provider that will be insightful for you to review!