Jen McLellan inspires people of all sizes to love their body with her talks on body image and body love. She also presents to birth professionals on how to support people of size during pregnancy, birth, and postpartum. With over ten years of public speaking experience, Jen creates custom content and educational opportunities for audiences worldwide.
Speaking topics include but are not limited to: evidence-based care during plus size pregnancy, patient advocacy, how to be a size-inclusive medical professional, and body positivity.
---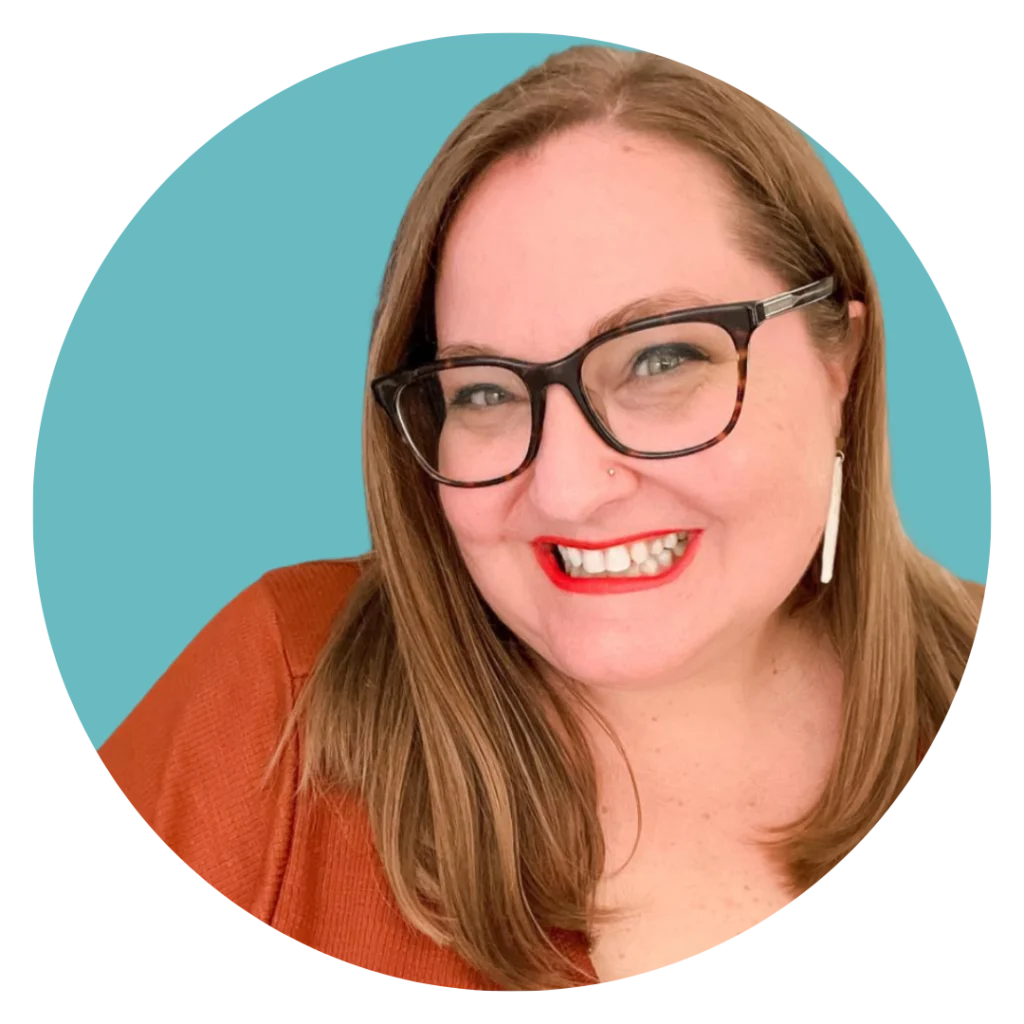 Jen McLellan, CBE
Jen is a certified childbirth educator, published author, public speaker, and founder of Plus Size Birth, the premier plus size pregnancy resource trusted by both parents and professionals.
With over 8 million page views and an endorsement from the National Institutes of Health, Jen is passionate about pregnancy.

For medical professionals, she can be trusted to share evidence-based information and inspiration for size-inclusive care to increase and enhance patient outcomes. For those on the road of parenthood, she's always sharing tips on embracing your body and navigating bumps of all kinds!
In addition, Jen is the creator and host of the popular Plus Mommy Podcast, which has over 280,000 downloads.
Named by The Bump as one of the best pregnancy podcasts, the Plus Mommy Podcast features interviews and information from medical and mental health professionals in addition to the latest research on plus size pregnancy and body positivity.
Jen seeks to create an environment of acceptance and to end the stigma surrounding plus size pregnancy. She does so with evidence-based education, compassionate support, and a sense of humor that could only come from raising her charismatic teenager. Her husband of over 15 years would like to credit their shared love of Dungeons & Dragons for her creativity and quick thinking, and Jen has decided not to argue otherwise.
---
Media Features

---
Social Media Following
---
"Jen McLellan is a warm, wise, deeply inspiring speaker who holds her audience through her entire presentation. She speaks with a compassion that holds space for every person's perspective and full humanity. She is a shining beacon for being the change you want to see in the world. If you have the opportunity to hear her speak, you will walk away feeling empowered and elevated by the experience."
— Hermine Hayes-Klein, Human Rights in Childbirth
---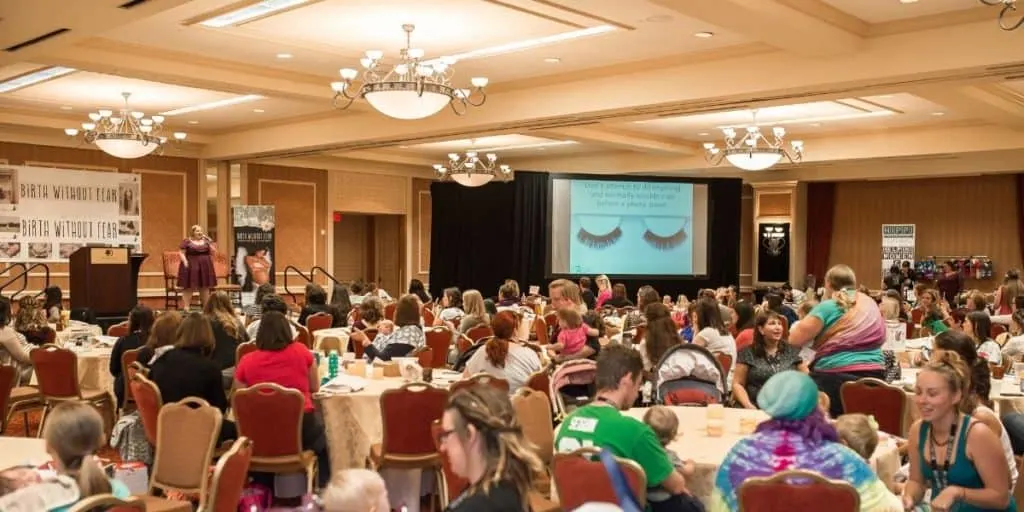 Speaking Experience

Recent Speaking Engagements
Optimal Outcomes Conference, Minnesota Affiliate of the American College of Nurse Midwives, 10/28/2023, Featured Presenter
Medical Herstory, The Size Stigma: Addressing Weight Bias in Sexual and Reproductive Health Panel, 3/4/2023
Southwest Tech Midwifery Program, 02/13/2023
CAPPA 2021 Annual Conference, 10/03/2021
TEDD WIND Virtual Inclusivity Conference, 09/17/2021
Prevention and Treatment of Traumatic Childbirth (PATTCh), 11/15/2019
Birthwise Midwifery School, 11/13/2019
Albuquerque Bloggers Club, 06/17/2019
Association of Women's Health, Obstetric, and Neonatal Nurses (AWHONN ), Utah 04/12/2019 (Salt Lake City, UT)
Testimonials
"Jen speaks at the intersection of childbirth education, maternal mental health advocacy, body acceptance, and medical equity and access. Her wisdom, wit, and exceptional knowledge and experience make her a key player in this field and someone EVERY audience member can learn from, every time she speaks." — Amanda Edwards, Association of Mental Health Coordinators
"There is something magical about Jen. She started with humor and then caught my heartstrings with her sincere message that we are enough and that it is important to capture our motherhood. I truly cannot thank her enough for her presentation and for the love note she made us write. It's the first positive thing I have said about my body in almost 20 years. I can finally start to find some congruence and acceptance so that my message to our children is genuine instead of forced." — Krystyna Bowman, Sweet Pea Births
"Jen's presence is a sort of magic. As a speaker myself, I've stood in awe of her ability to light up a room. A speaker inspiring a speaker? Yes, and in the very best way. Seeing Jen interact with a crowd is proof positive that the stage is where she's meant to stand." — Joni M. Edelman, Editor-in-Chief at Ravishly
"Every time I hear Jen McLellan speak I am encouraged and inspired. She is a community leader and expert in plus-size pregnancy, birth, and motherhood, body image/body love, and patient advocacy. She is passionate about her work and will captivate your audience with her genuine, funny, and engaging style." — Kim Mellbery
"I really appreciated how involved Jen was with the audience at the Birth Without Fear Conference. When she told us to pull out our phones and take selfie, there wasn't a person in that room who didn't enjoy the way their photo looked after hearing her speak. I think it's important for people to know that Jen is inspiring to people of all sizes, not just plus size mommies!" — Kobie House
"I've had the opportunity to hear Jen speak in both large and small group formats, as well as part of a panel discussion. She is not only articulate and knowledgeable but is also warm, engaging, and enthusiastic. She brings both academic and technical knowledge along with her personal experience, offering a holistic and insightful perspective on the issues facing women of size in maternity care. It is always a pleasure and an educational experience to hear her present." — Carrie Hankins, The Placenta Lady Denver
"Jen is a dynamic speaker whose presence brightens any room. She brings personal as well as professional experience into her discussions and is genuinely inspiring as she advocates for all women, but most specifically women of size, on the topics of pregnancy, birth, motherhood, and body image. Her passion for her work is captivating, and hearing her speak is always a pleasure." — Mandy Jeffries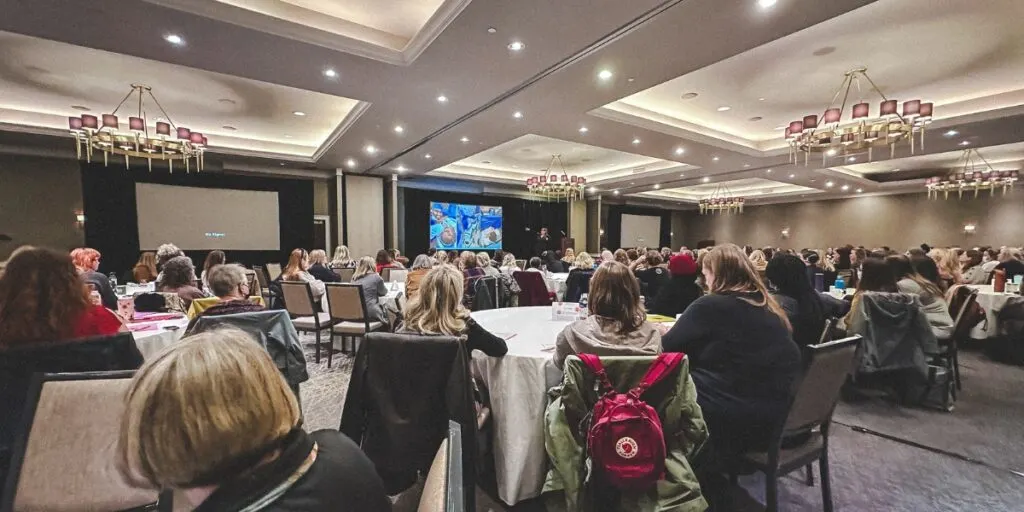 Book Jen for your podcast or event!
Podcast Guest
Jen has been a guest on many shows, including Evidence-Based Birth and All About Pregnancy & Birth with Dr. Nicole Rankins.
On your podcast, she'd love to share:
Plus size pregnancy misconceptions. Let's debunk myths and empower people during pregnancy!
Strategies for connecting with size-friendly care providers.
How to be a size-inclusive professional.
Crafting a blueprint for body acceptance (and even body love).
Tips for raising body-positive kids.
And more!
Tell us about your show and your average number of episode downloads in 30 days, and we'll talk!
Small Groups
From doula groups and midwifery schools to blogging clubs, Jen loves the opportunity to educate and open hearts and minds.
Small group topics include:
Plus size pregnancy
How to become a size-friendly professional
Online marketing and social media strategies
Blogging or podcasting
And more!
Rates start at $300 for one hour (virtual only). Jen also offers one-on-one consulting.
In-Person & Online Conferences
Jen brings her passion and expertise to the stage or screen. She leaves a lasting impression on audiences large and small!
Popular presentations are below, but please inquire if there's another topic you're interested in.
Supporting Plus Size Birth
Most birth professionals are aware of the increased risks and poor potential outcomes for plus size people, but knowing these things and truly understanding how to mitigate and support people to navigate them is different.
Learn about the unique obstacles people of size face during pregnancy, from emotional barriers to size discrimination. Gain a new understanding of increased risks, and examine your biases. You'll walk away with the knowledge and tools needed to empower and support plus size people during pregnancy, birth, and postpartum, enhancing and improving your patient outcomes significantly.
The Impact of Weight Bias in Maternity Care: Solutions for Change
When you see a person of size, do you make assumptions about their lifestyle? Stop and think about your answer.
During this presentation, you'll address your personal (and professional) bias and expand your self-awareness. In addition, you'll be given practical tips and solutions, enabling you to support people of size in a dignified manner that will improve your patient outcomes right away! Understanding the bias people of size experience during pregnancy and childbirth can help create change and reduce birth trauma, making this presentation invaluable for any medical or doula organization.
How To Look "Perfect" In A Picture
Jen takes the audience from self-criticism to self-acceptance during her hour-long presentation that includes before and after selfies that challenge a person's perspective of themselves. After all, "perfection" is in the eye of the beholder!
Rates start at $500 (virtual) and $2,000 (in-person).
Birth Without Fear conference room photo by Leilani Rogers