Are you plus size and trying to conceive? We're glad you're here!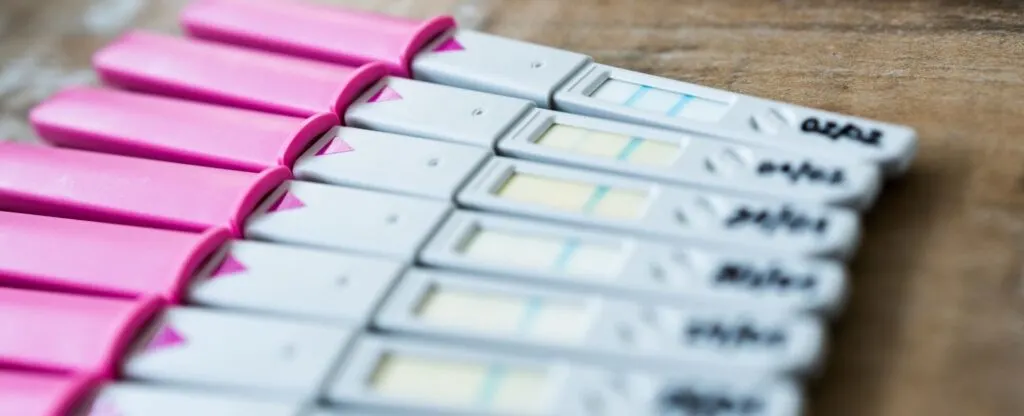 Plus Size And Trying To Conceive
Getting fertility support when you're plus size can be incredibly frustrating.
Maybe you've been told that you must lose a significant amount of weight before you'll receive any fertility testing or medication.
You've probably noticed many fertility clinics have BMI restrictions.
It can feel impossible to get support when you're trying to conceive (TTC) or feel like there isn't hope.
The reality is you're not alone, and there's a lot more to fertility than weight loss!
Here you'll tap into supportive resources and inspiring plus size fertility stories.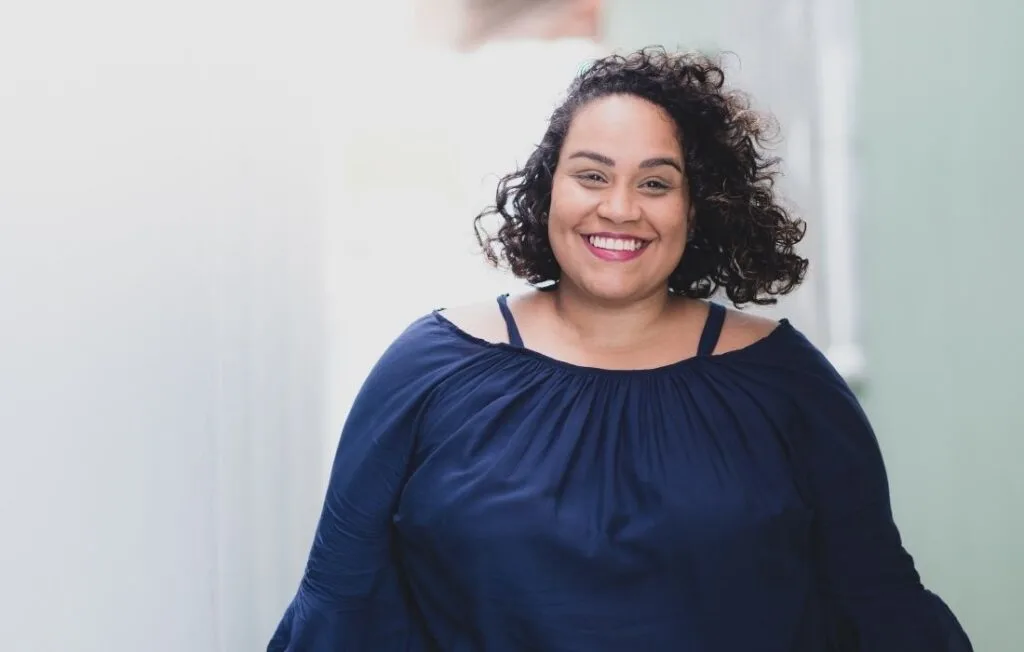 Tips For Getting Pregnant When You're Plus Size
Every month of trying, full of negative pregnancy tests, can feel like a lifetime when you're just starting your TTC journey.
One piece of advance we like to share is to treat your body as if it's already pregnant.
By doing this, you'll be nourishing your body in a healthy manner and preparing your body for pregnancy. It makes sense both physically and emotionally.
Let's break down what acting like you're already pregnant means with these 5 tips in the article below.
Tracking your cycle is important when you're TTC, but it provides you with a very limited amount of information.
Taking Charge Of Your Fertility will teach you far more than you ever realized about how your body and fertility works!
While this book isn't specifically for plus size infertility, it comes highly recommended by people in our Plus Size Birth community.
Another great book that's specifically for people of size who are trying to conceive is Fat and Fertile: How to get pregnant in a bigger body!
Addressing Weight And Fertility
While studies show a weight loss of even 5% – 10% can increase your success rate with getting pregnant, it isn't the only solution. Weight is not the only reason people of size have infertility.
It's important to know that rapid weight loss, in an unhealthy manner, can harm fertility.
If you haven't already, we encourage you to tap into the tips above that will help you to focus on health rather than just a number on the scale.
There's often a lot more to infertility than just weight, as you'll read more in this article below.
When talking about weight and fertility, it's important we address Polycystic Ovarian Syndrome that impacts 1 in 10 women.
Polycystic Ovarian Syndrome (PCOS) is one of the most common female endocrine (hormone) disorders and is a leading cause of female infertility.
PCOS can cause irregular periods, weight gain, depression, mood swings, acne, excess facial and body hair growth, and ironically, hair loss.
Below you'll find helpful PCOS resources and read inspiring stories of people who have gotten pregnant with PCOS.
Connect With A Size-Friendly Doctor
Working with a size-friendly care provider who won't just tell you to lose weight, from conception to postpartum, is critical.
We realize this can be challenging, so up your free copy of the My Size-Friendly Care Prover's Guide. This guide is designed to help people connect with a size-friendly OBGN or midwife. But what if you need more support? What if you need a size-friendly fertility specialist?
We dig deep into why most fertility clinics fertility have strict BMI limits during episode 62 of the Plus Mommy Podcast.
Plus Size Fertility Stories
Reading or listening to plus size fertility stories can be not only inspiring but you can learn a lot from other people's experiences! Below you'll find articles and podcast episodes.
Plus Size Fertility Articles
Plus Size Fertility Podcast Episodes