If you're plus size and trying to conceive (TTC), odds are you've spent a lot of time on the internet and have come across some discouraging articles.
Or perhaps you've met with a care provider who told you that you needed to lose upwards of 100 pounds before you should even attempt to get pregnant.
Are you feeling hopeless or as if there's not much you can do in your effort to have a baby?
Let's change that with this plus size trying to conceive advice and plus size TTC tips!
Disclosure: Plus Size Birth is a participant in the Amazon Services LLC Associates Program, an affiliate advertising program. As an Amazon Associate, I earn from qualifying purchases. Read more about these links in my disclosure policy.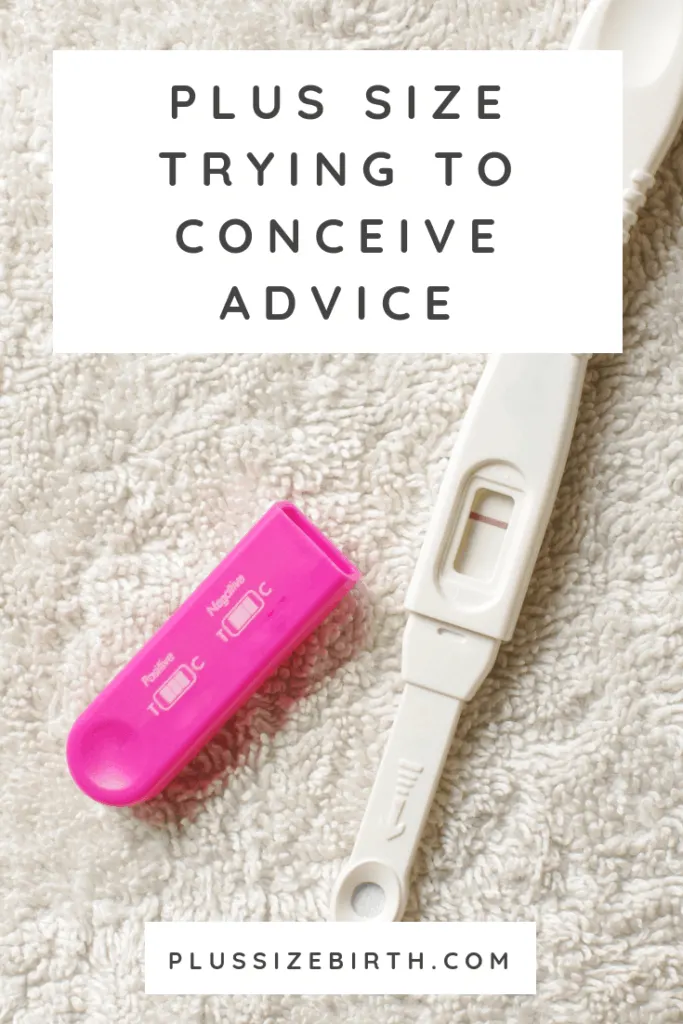 I'm often asked to give plus size trying to conceive advice. My advice might seem obvious or maybe even a little inconsiderate but here it goes –treat your body as if you're already pregnant!
Hear me out, by doing this you'll be nourishing your body in a healthy manner and preparing your body for pregnancy. It makes sense both physically and emotionally but it's easier said than done. So let's break down "acting like you're already pregnant" with the tips below…
5 Plus Size TTC Tips
1. Eat Healthy While Trying to Conceive
I know, I know, again, this is easier said than done but take things one day at time and we're not striving for perfection. Try your best, and that's good enough.
Try to limit processed foods and fill your belly with healthy fruits, veggies, proteins, dairy, fats, and carbs.
One helpful way to accomplish this is to stick to the perimeter of your grocery store. Load up on fresh produce and then dairy and meats, organic when possible.
Focus on eating food that comes from nature with the fewest ingredients possible.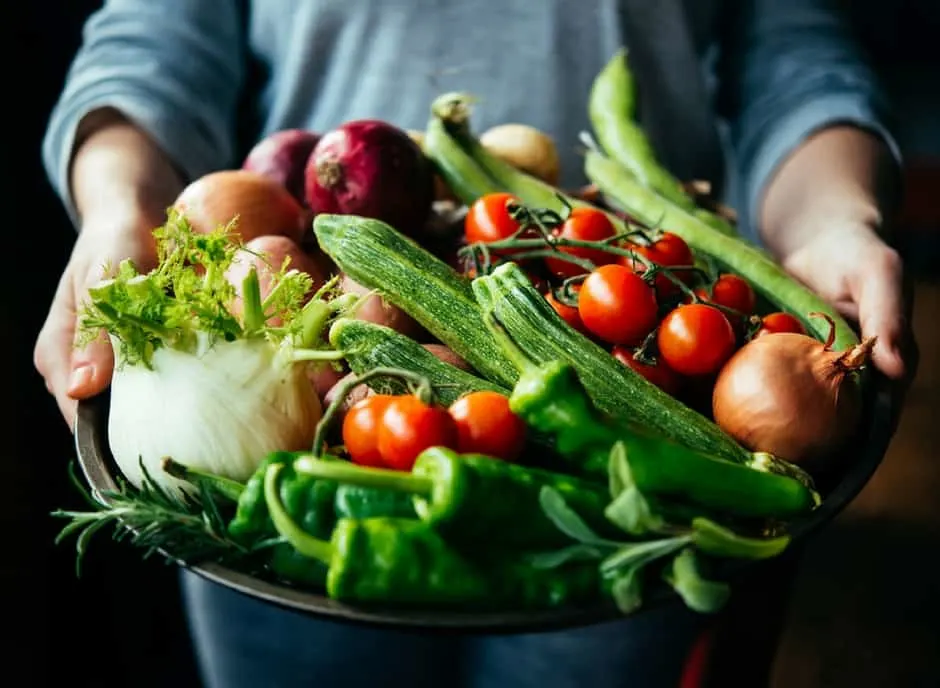 Please think of this more as a lifestyle change than a diet.
No restriction is necessary for you to implement healthy, happy choices.
If your work is having a birthday party for someone and cake is offered, don't deprive yourself of something really worth it, but definitely decline if we're talkin' dried out store-bought cake.
If you really want a candy bar then go get it. Just be sure to take note of how you're feeling in that moment. Ensure that you actually wanted that food item and that you're not actually bored or thirsty… or lonely or tired.
Now is an amazing time to start listening to those cues your body is giving you and to transform your relationship with food.
When you fuel your body with nutritious items, your digestive system thanks you for paying attention to the food choices you're making. You'll be more regular and experience less bloating – a bonus whether you're pregnant or not!
Pinterest is a great tool for finding healthy and delicious recipes and we just happen to have a pregnancy food board that we're adding a lot to for you to enjoy.
Below are two books, Real Food For Pregnancy and Real Food For Gestational Diabetes, to help with eating a nutritious diet while you're preparing your body for pregnancy.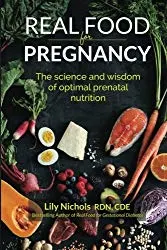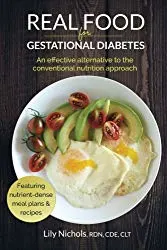 I highly recommend, to anyone who has previously suffered from an eating disorder or who isn't sure where to even start with changing their food habits, to connect with a registered dietician or naturopathic doctor.
It's a real gift you can give yourself and there are so many great providers out there who can truly help you to learn a lot.
Also, be sure to start taking a prenatal vitamin and talk to your care provider about other vitamins you should be taking (I really recommend getting your vitamin D level tested).
2. Be Physically Active When Trying To Get Pregnant
You're busy. I get it! Just imagine how much busier your life will become once you have a baby. Now's the ideal time to build an exercise routine into your life.
The key is to find something that's fun (and fun is different for everyone). From water aerobics to Zumba – what sounds appealing to you?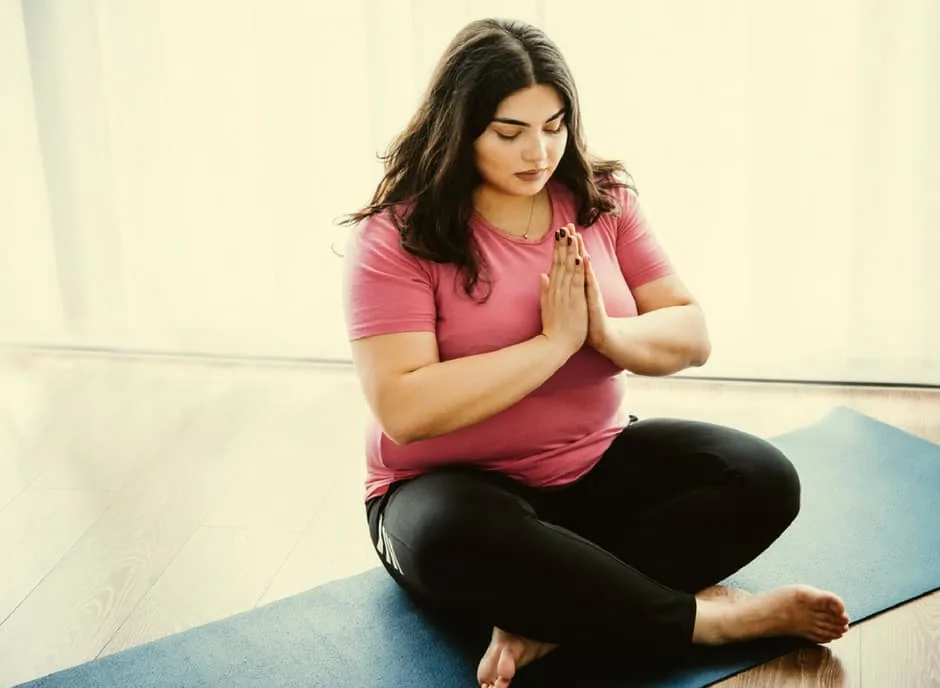 Here's an article with many different activities to do while you're pregnant and it's sure a perfect list for while you're trying to conceive so you can keep up with your routine indefinitely – 7 Plus Size Pregnancy Exercise Tips
When you're being physically active it's super important to drink a lot of water throughout the day. Don't undervalue getting a good night's rest. So be sure to factor those two things in as well.
Check out this pregnancy fitness Pinterest board I made just for this topic!
3. Focus on Health Not Weight When Trying To Get Pregnant
When you've changed your eating habits and are being physically active, weight loss is often a byproduct. There are some studies that show that a 5% – 10% decrease in weight alone can improve your fertility.
While this is certainly helpful to know, it's important to be aware of your personal history with weight loss. Many of us plus size women have a yo-yo relationship with weight – lose a little and then gain a lot. That's precisely the opposite of what you want to happen and that's why I recommend focusing on health and not the number on the scale.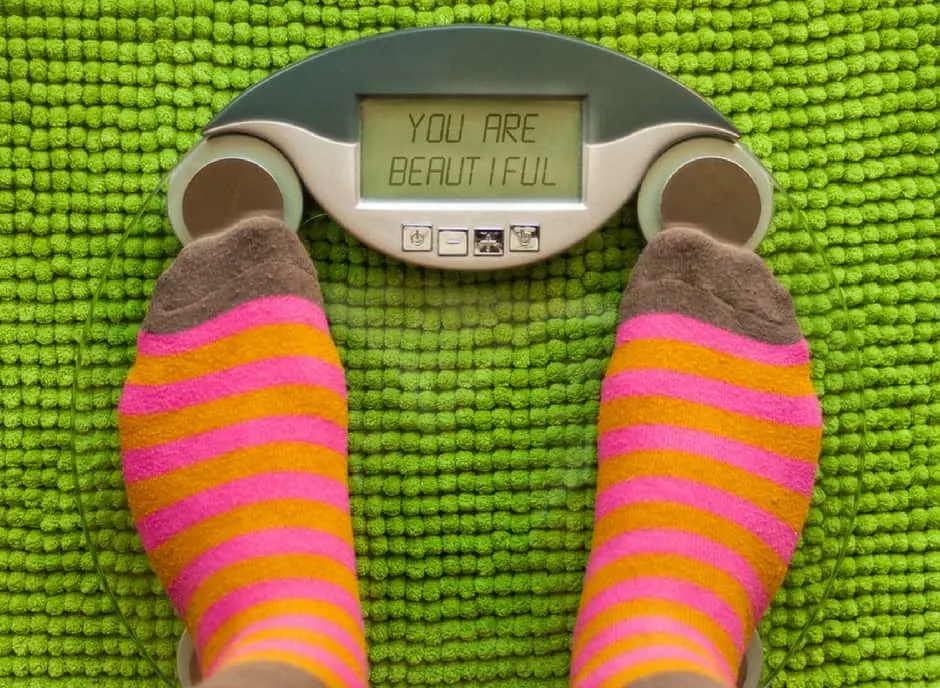 When care providers meet with women seeking plus size trying to conceive advice, and simply say lose 100 pounds, I get frustrated! That advice isn't really advice AT ALL because it's not something most people can accomplish, not in good physical and emotional health anyway.
Rapid weight loss, in an unhealthy manner, can actually harm fertility.
Speaking of rapid weight loss, some care providers will push women to get weight loss surgery.
While, yes, surgery has helped some women to become mothers, it comes with a lot of risks (including re-gaining all of the weight you lost overtime).
You'll also have a year's waiting period before you should become pregnant. It isn't a decision that should be made lightly and it also shouldn't be the only recommendation care providers make.
By focusing on health and not weight, you can help to change your relationship with your body well beyond your TTC journey. Below is a helpful book for plus size TTC advice.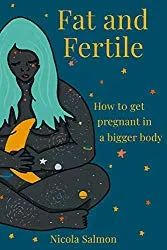 Focus on health – acknowledging how much better your body feels when you're nourishing it with healthy food and moving in a fun way (sex totally counts and it's sure important to get in a lot of great practice!!!).
4. Hire a Size-Friendly Care Provider While You're Trying To Get Pregnant
You'll want to connect with a size-friendly provider to support you not only during your journey to trying to conceive but also into motherhood if you become pregnant.
Having a preconception checkup with a size-friendly care provider is ideal! They will give you a physical and blood work to look at your overall health. Remember, people of ALL sizes can be healthy!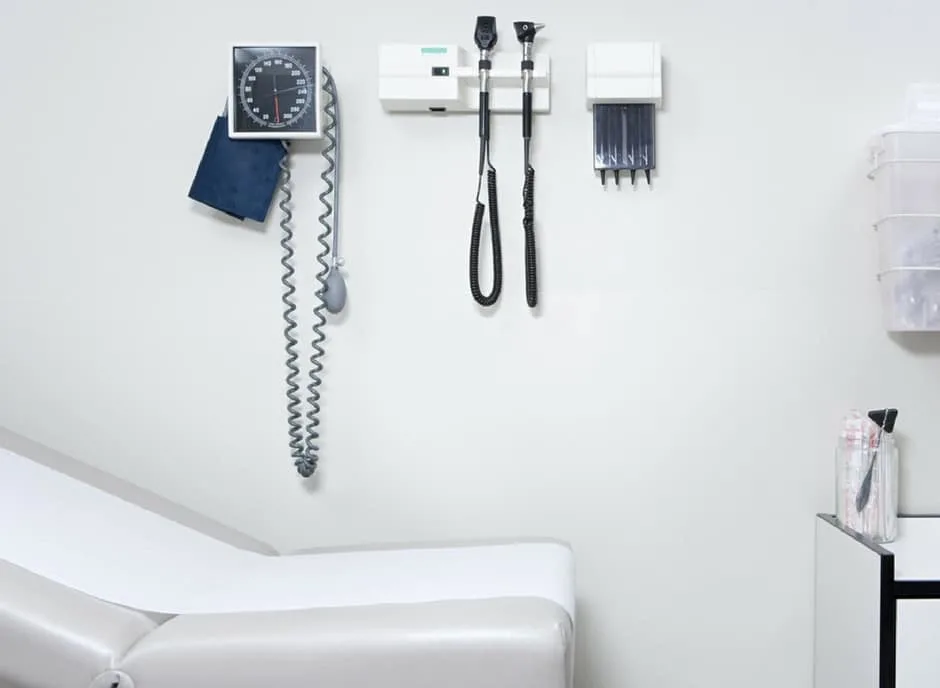 During your trying to conceive journey, it's very possible that you might need support from a medical professional.
For example, if your periods aren't regular (and you'll sure want to be tracking your ovulation and menstruation throughout TTC) then you need to find out why and possibly be tested to see if you have polycystic ovarian syndrome.
As we've said throughout this article (and website) there's a ton more that goes into health and fertility than just weight. Blood sugar and hormone levels can play a big role in your ability to conceive. Let us also not forget that your partner might be the reason why conception isn't happening.
You'll want to connect with someone who will hold your hand throughout this experience and explain medical terms, risks, and hypotheticals to you in a respectful manner.
When it comes to finding a size-friendly provider, I can't speak highly enough about the midwifery model of care so look into that option. If you need a fertility specialist, know that you'll probably have some extra hurdles to jump over if you do have a high BMI.
Click here to get our free guide on how to connect with a size-friendly provider.
When it comes to understanding your body and how it works with conception we can't recommend the book Taking Charge of Your Fertility enough!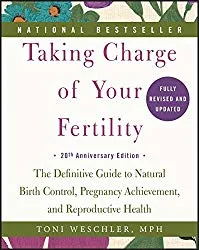 5. Learn to Love the Skin You're In!
What does body love have to do with trying to conceive or acting like you're pregnant? A lot!
This body of yours, a body you've probably spent a lot of time hating, is magnificent!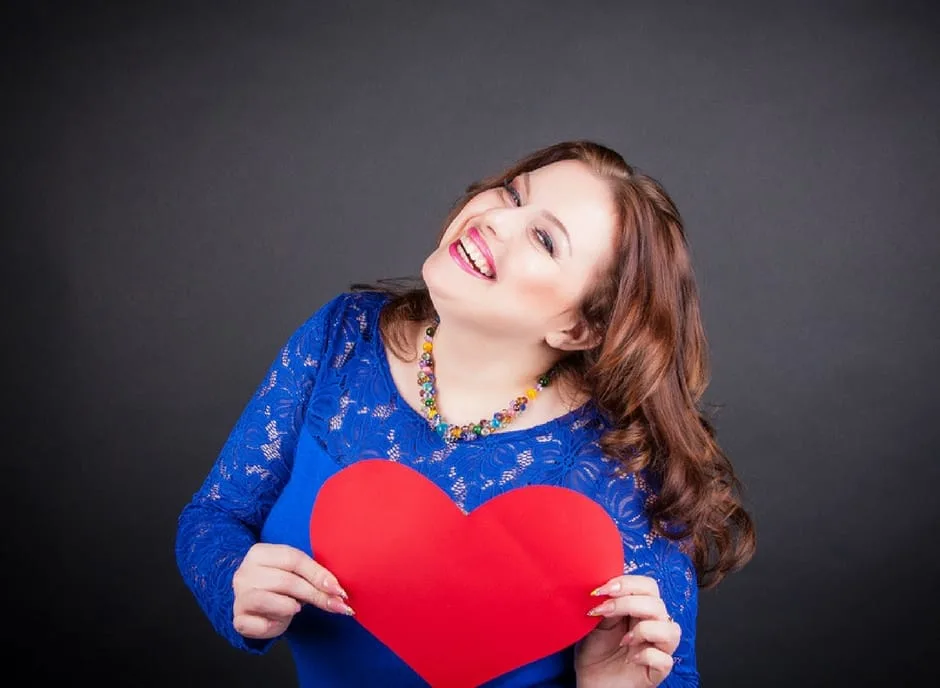 In the same way you're working on changing your relationship with food and physical activity, it's also time to develop a new relationship with your body.
You might've of already come to this place, and if you haven't you will soon…the place of being angry with your body after so many negative pregnancy tests. I want to tell you that it's okay to feel those feelings. Feel them, grieve for as long as you need, and then start right back on working to love your body!
Learning to forgive yourself and move forward in a healthful way is something you'll practice through TTC, pregnancy and as a forever part of motherhood.
It's so important that you don't quit and I have many body love resources to support you along the way.
Bonus Tip: Become educated about having a healthy plus size pregnancy! It's never too early to start learning all that you can to have a healthy pregnancy and empowered birth. I've written a guide to walk you through anything and everything you could want to know about being plus size and pregnant. Check out the My Plus Size Pregnancy Guide today!
I hope you found this plus size trying to conceive advice helpful! Please also know that you aren't alone on this journey! Join a community of women supporting one another before, during and after pregnancy on Instagram.
Best wishes with trying to conceive and be sure to enjoy all that practice!!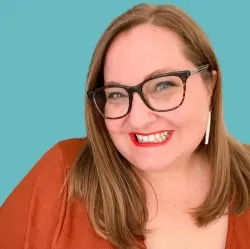 Latest posts by Jen McLellan, CBE
(see all)