It's that time of year again most people love and a few dread – no, not Pumpkin Spice Lattes. I'm talking about picking out your plus size Halloween costume! Plus Mommy community members shared some of their favorite plus size Halloween costume ideas and many are plus size maternity options.
Each plus size maternity Halloween costume idea includes Amazon links if you want to purchase it. I thought you might find this handy if you're a mama without a ton of extra time and you're also on a budget. Bonus if you have Amazon Prime because that means you'll be all set for Halloween in about 48 hours. You're welcome!

Plus Size Maternity Halloween Costumes
I'm guessing you already have something for your kids. Unless you're a last-minute shopper like me! If that's the case then check out these deals on kid's Halloween costumes while you're shopping for yourself (yes that's allowed) on Amazon.
1. Plus Size Halloween Costume Thing 1 and Thing 2
What you'll need:
Dark Blue Costume Wig
Dr. Seuss Thing 1 & 2 T-Shirt (S-4XL)
Dr. Seuss Thing 2 Embroidered Patch
Plus Size Light Blue Tutu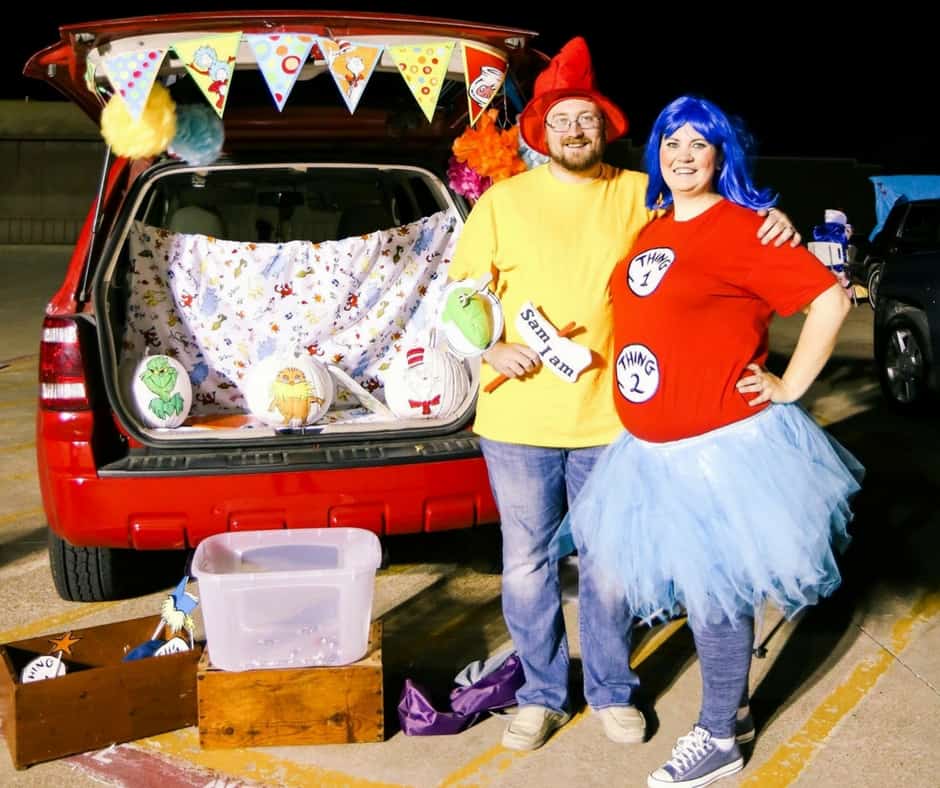 2. Pregnant Black Widow
What you'll need:
Black Hat Headband
Short Black Wig
Plus Size Black Maternity Dress
Red Fabric (to cut into an hourglass)
Spider Legs Costume
Black Gloves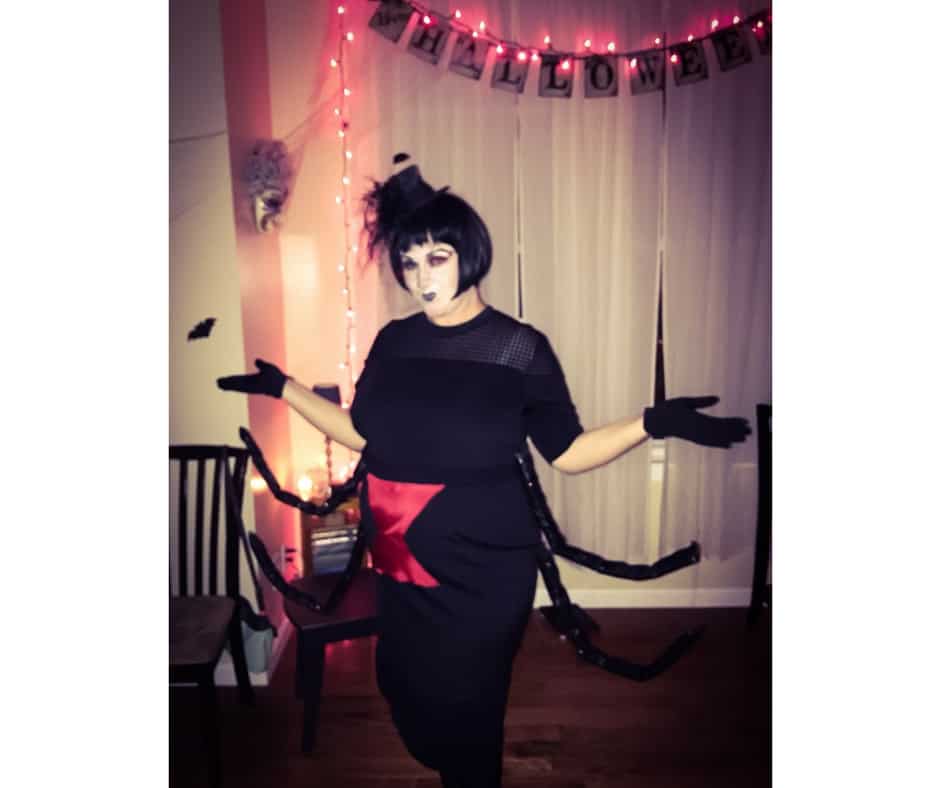 3. Plus Size Halloween Costume Minnie Mouse
What you'll need:
Minnie Mouse Ears Headband
Plus Size Red Tutu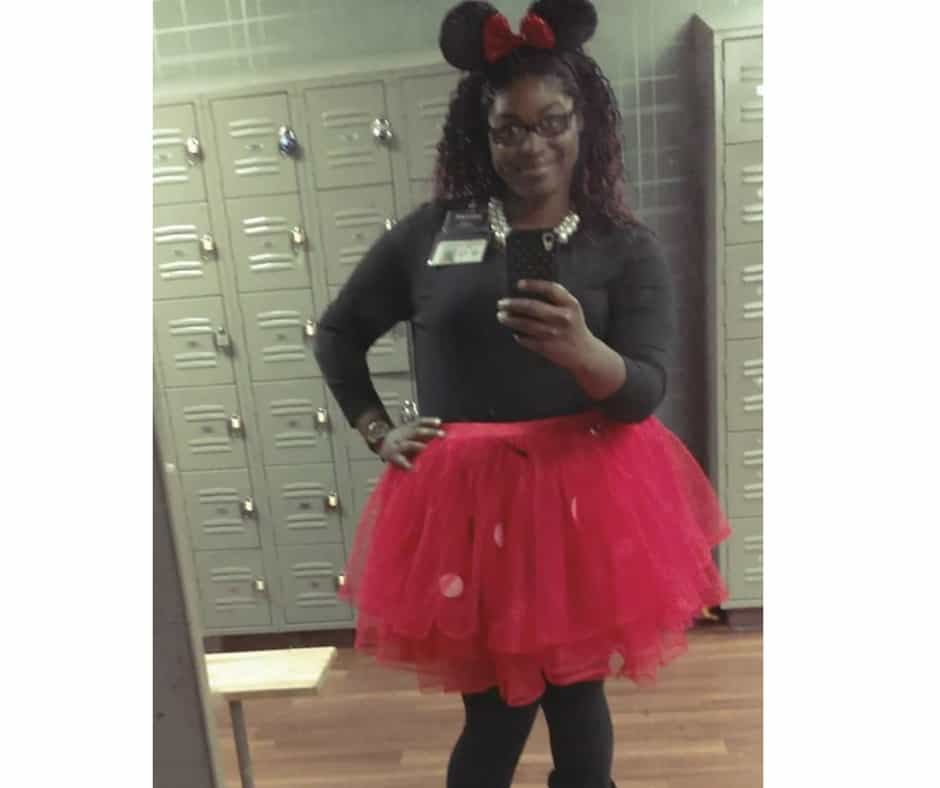 4. Harley Quinn Costume
What you'll need:
Black Eye Mask Costume
Plus Size Corset
Plus Size Red and Black Tutu
"My son was Batman and I was a modest Harley Quinn. It's very easy to make a tutu and lots of plus size affordable corsets can be found online!" – Erica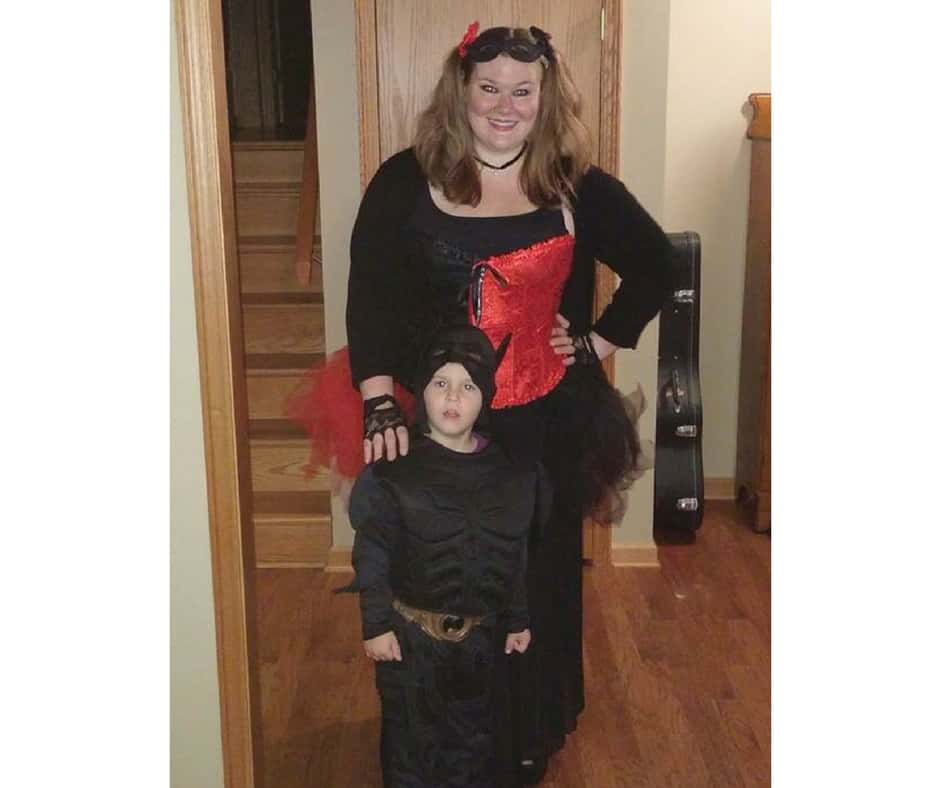 5. Pregnant Kool-Aid Man Costume
What you'll need:
Plus Size Long Sleeve Top
Felt Fabric
Fabric Markers
"I was 28 weeks pregnant last Halloween and went as Kool-Aid Man." – Rachel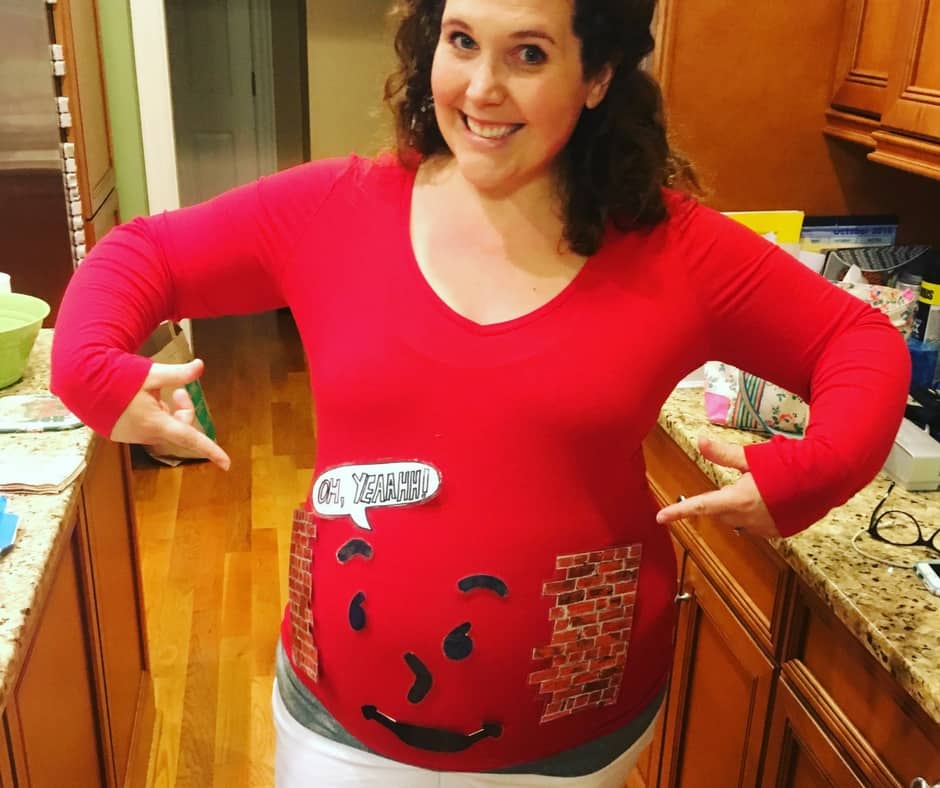 6. Pregnant Witch
What you'll need:
Witch Hat
Plus Size Black Long Sleeve Shirt
Plus Size Black Skirt
Fabric Markers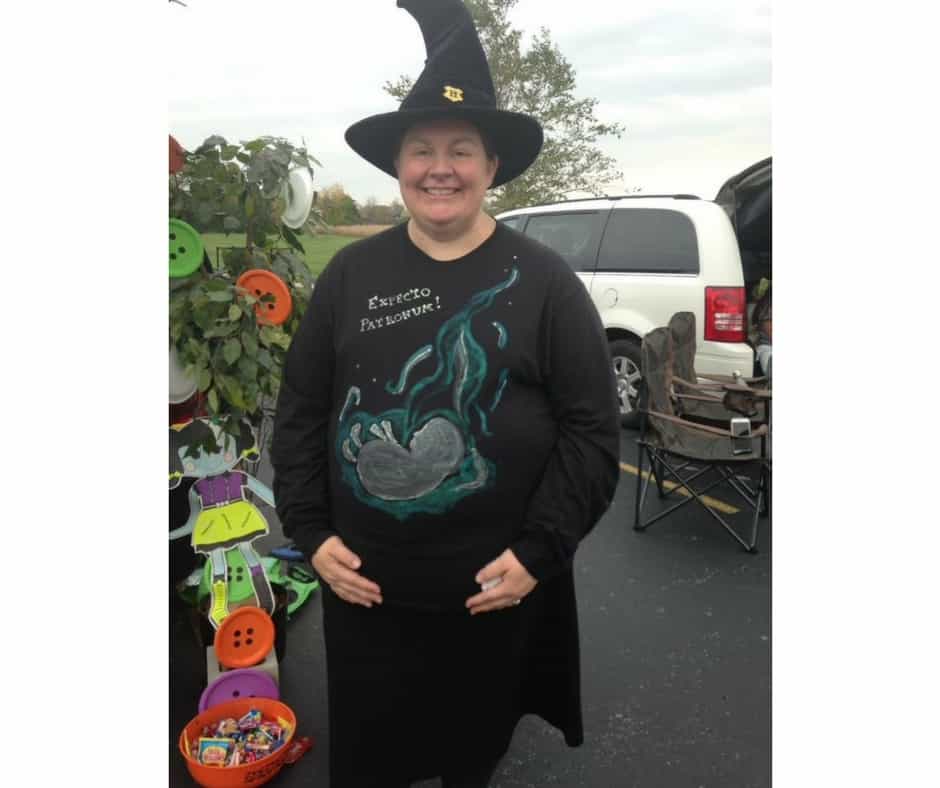 7. Teenage Mutant Ninja Turtles Krang
What you'll need:
Bald Cap
Sci-Fi Glasses
Nude Body Suit Plus Size
Silver Duct Tape
Yellow Yoga Mat
Plus Size Red Briefs
Red Socks
Body Paint
"Here's a picture of me dressed as Krang, from Teenage Mutant Ninja Turtles, when I was pregnant. My tattoo artist drew on my belly with Sharpie, and I put the rest of the costume together, myself." – Angie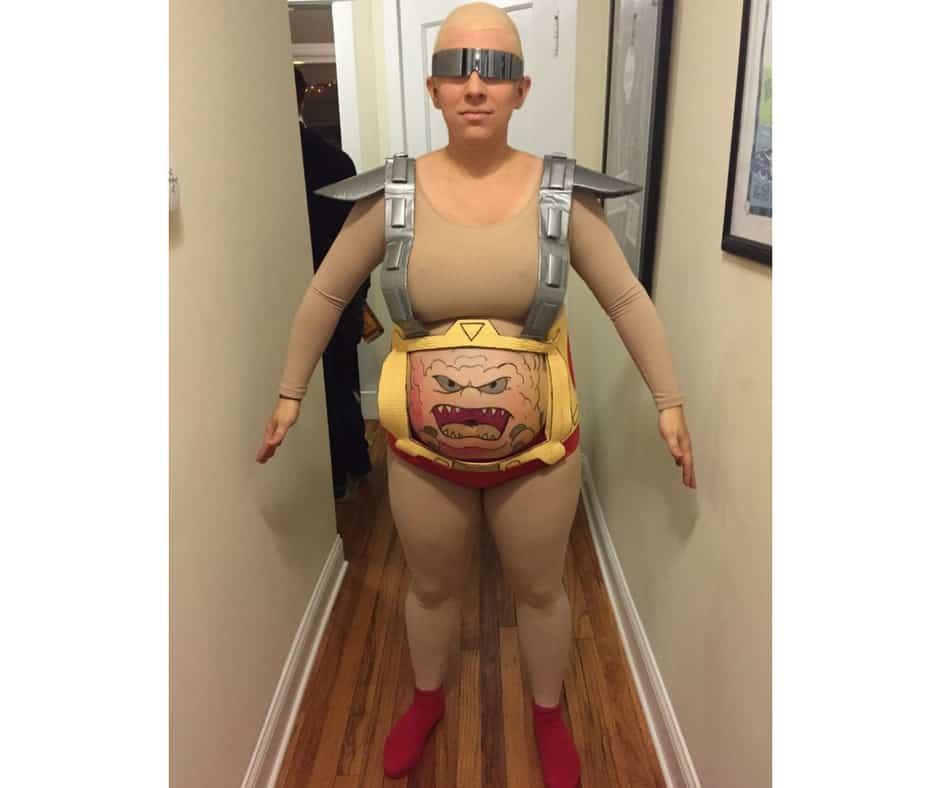 8. Mommy Bee
What you'll need:
Bee Headband
Plus Size Maternity Shirt Black
Plus Size Maternity Leggings Black
Bee Wings Costume
Yellow Tutu
Black Fabric Marker
Felt
"Mommy to Bee! I just sewed together some kid's tutus from the dollar store and got the wings, socks, and antennae there too. The stinger is a piece of felt hot glued in the shape of a cone and pinned to me. I was super comfy even though I was overdue at this point lol" – Tanya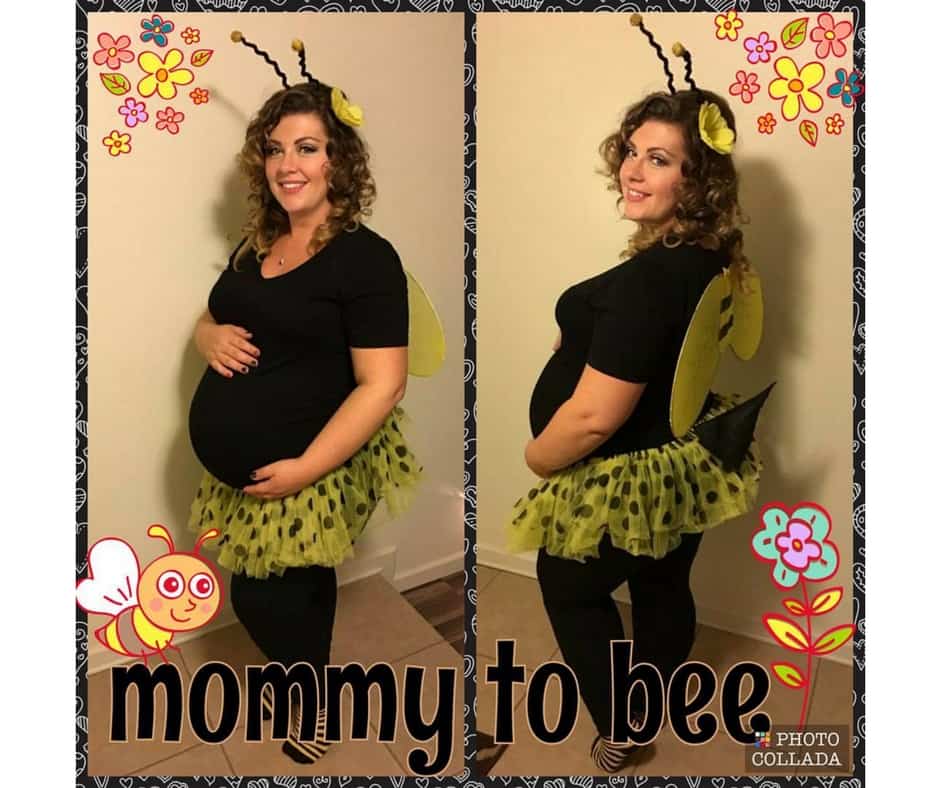 9. Red Riding Hood
What you'll need:
Plus Size Red Riding Hood Costume
"We were Red Riding Hood and the Big Bad Wolf… even though my baby wasn't very big and definitely not bad. LOL" – Erica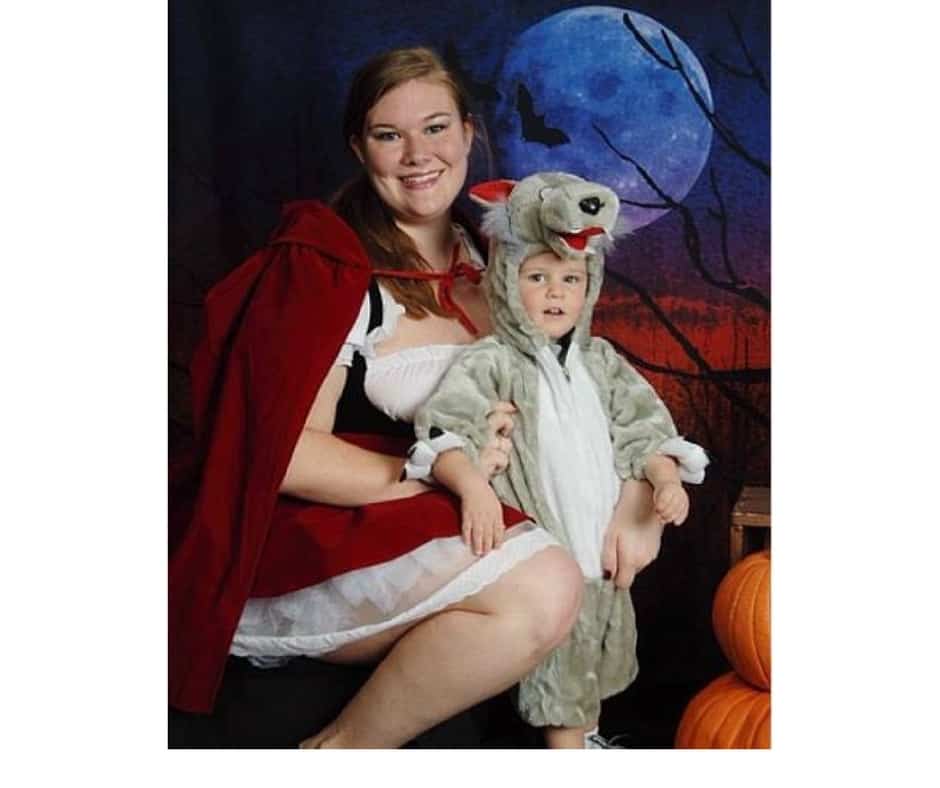 10. Plus Size Halloween Costume Supergirl Cartoon
What you'll need:
Plus Size Supergirl Shirt
Black Plus Size Skirt
White Button-Down Shirt
Face Paints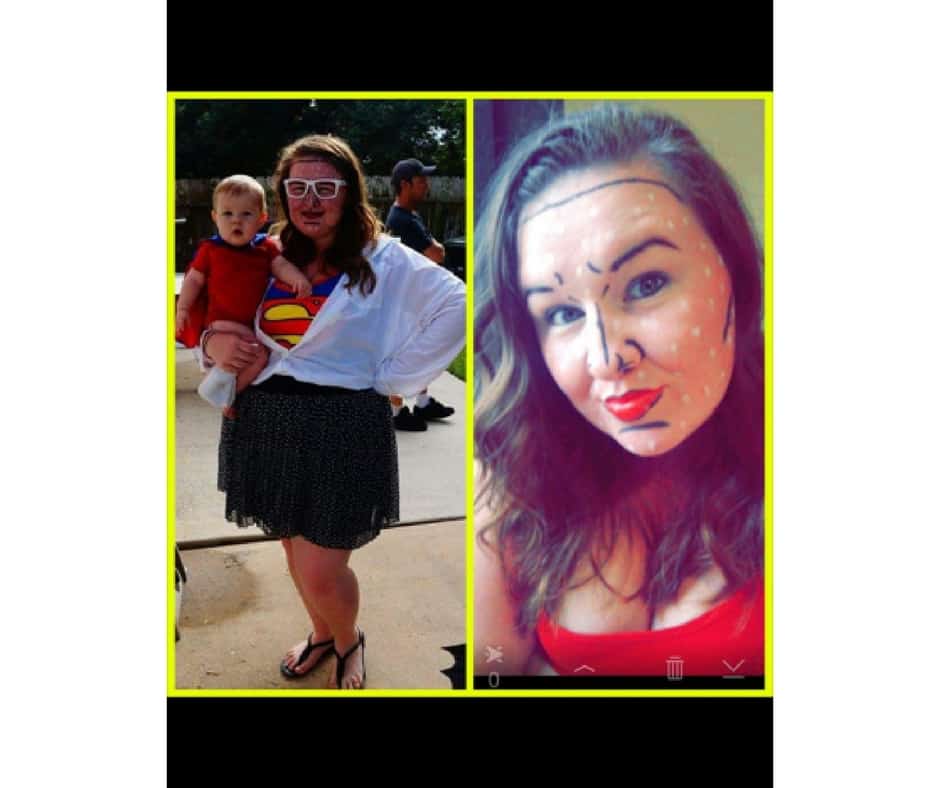 11. Mama Shark
What you'll need:
Plus Size Maternity Shirt Black
Plus Size Maternity Leggings Black
Felt
Safety Pins
Silver Ribbon
"I was a chain chomp from Mario. I used Felt, safety pins, silver ribbon, black shirt, and leggings." – Abby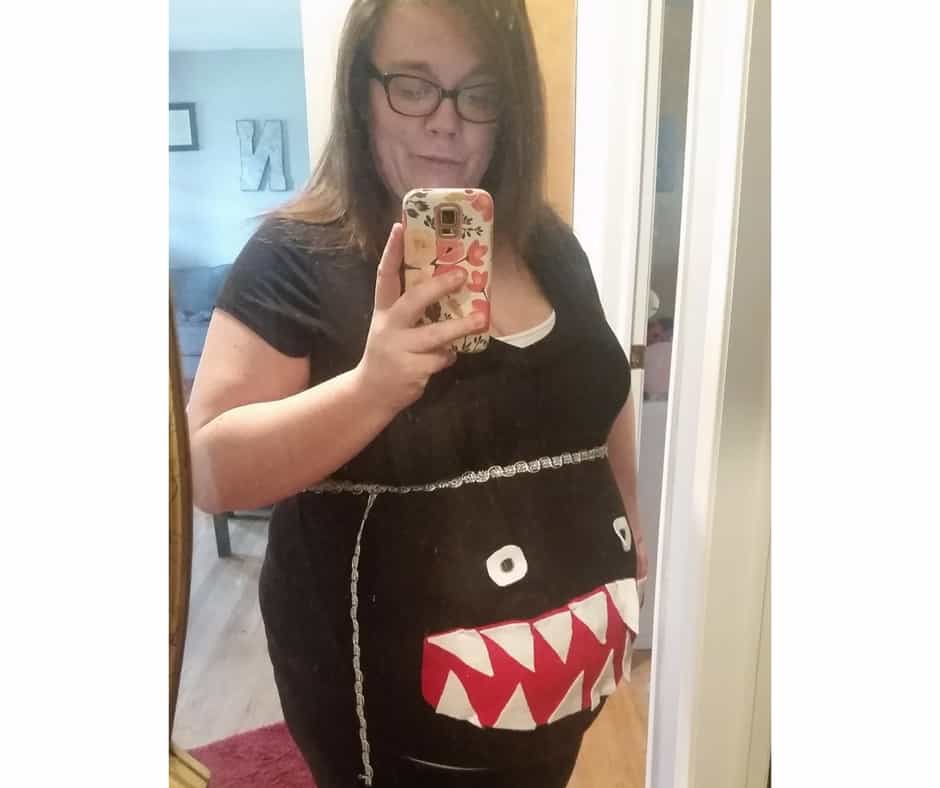 12. Pregnant Zombie
What you'll need:
Zombie Makeup
Fake Blood
Plus Size White Maternity Shirt
Baby Doll
Pumpkin Bucket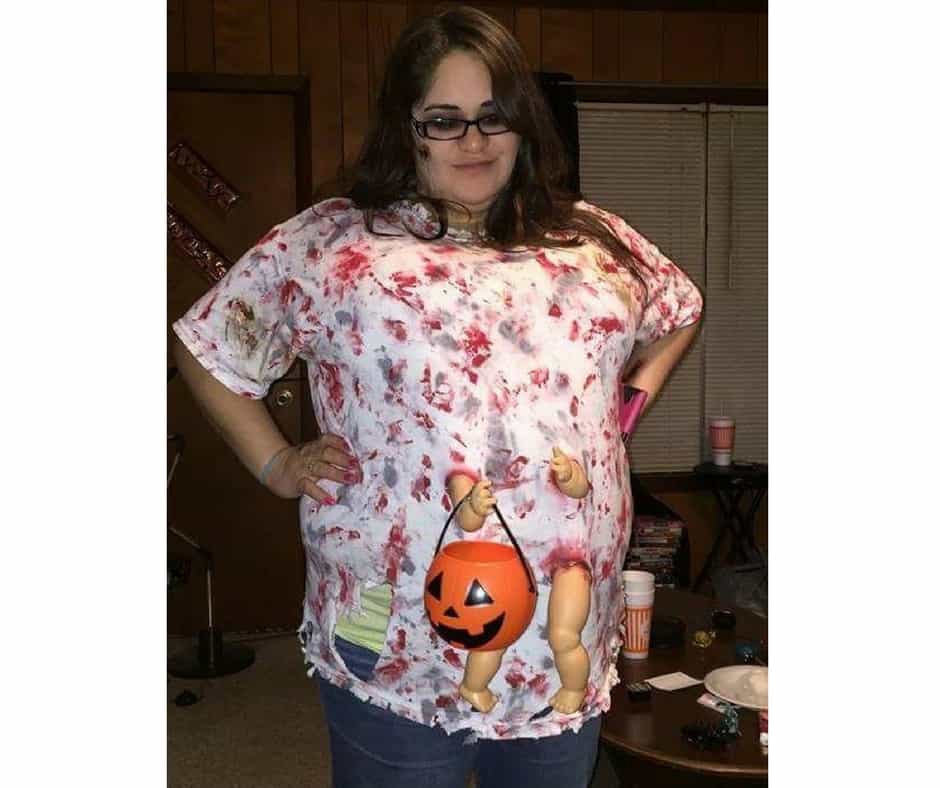 13. Pregnant Winnie the Pooh Costume
What you'll need:
Plus Size Red Shirt
Plus Size Yello Tank Top
Puffy Paints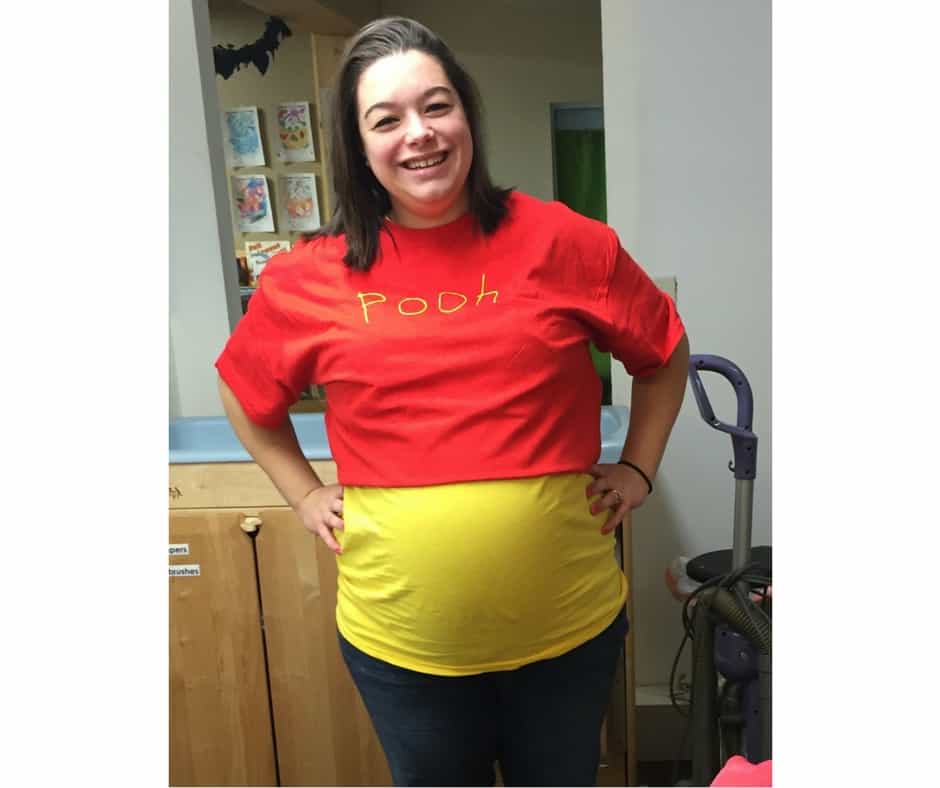 14. Star Wars Costume
What you'll need:
Plus Size Star Wars (shirts & costumes)
Xwing Toy
"My husband is a little Star Wars obsessed. Since he was gone at Officer Candidate School for the Marine Corps, I dressed the baby bump up like the Death Star and stole one of his Xwing toys to put on a necklace to attack it. I dressed his dog as Darth Vader and sent him a collage since we couldn't communicate except for letters." – Jennifer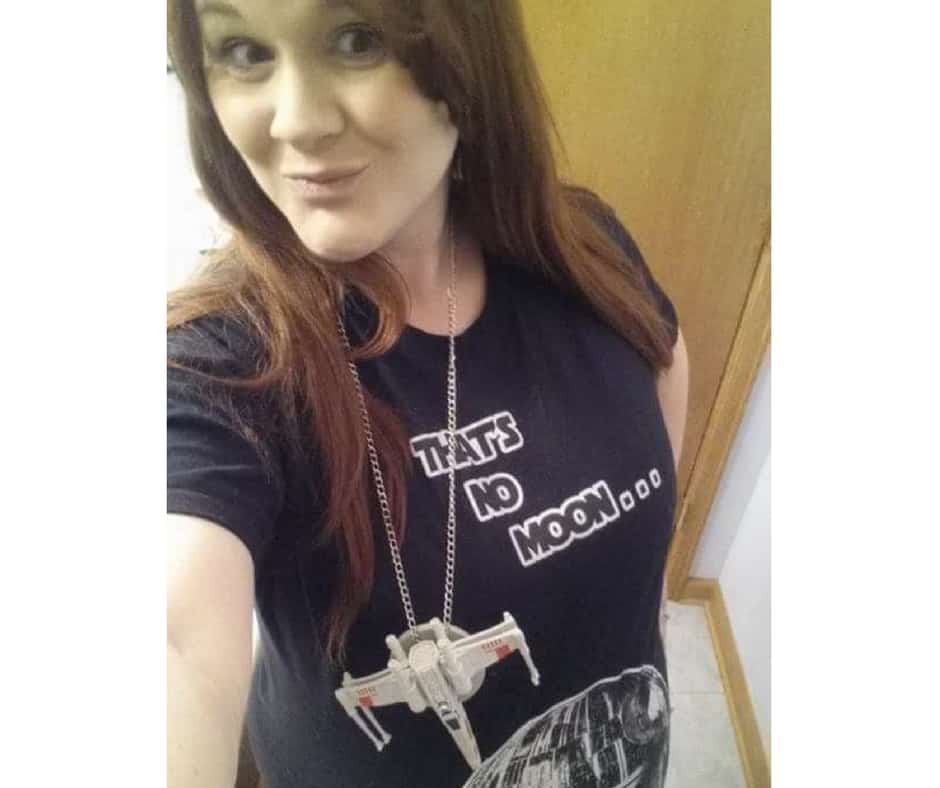 Bonus: Plus Size Maternity Halloween Shirts
What you'll need:
Plus Size Maternity Pumpkin T-Shirt
That's it! All you need is a "Pumpkin Smuggler" t-shirt and your favorite plus size leggings. Easy-peasy for the pregnant mom-to-be who doesn't have the energy for a DIY Plus Size Halloween Costume. You can find even more plus size maternity Halloween shirts via our article 9 Of The Best Plus Size Halloween Maternity Shirts.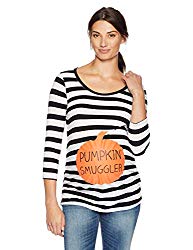 Regardless if you go all out this Halloween or just throw on an orange plus size tunic and call it good – we wish you a very Happy Halloween!!!!
Get Support!
Subscribe to our informative weekly newsletter, and you'll receive a free resource on how to connect with a size-friendly care provider.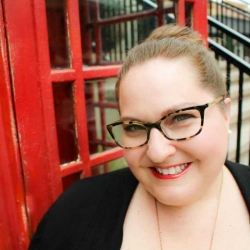 Jen McLellan is a published author and founder of Plus Size Birth and the Plus Mommy blog. She helps people navigate the world of plus size pregnancy, shares tips for embracing your body, and laughs her way through the adventures of parenthood.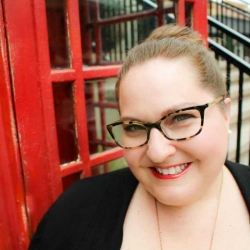 Latest posts by plussizebirth (see all)