It's that time of year again most people love and a few dread – no, not Pumpkin Spice Lattes. I'm talking about picking out your plus size Halloween costume and maybe even a plus size maternity Halloween costume if you're expecting!
Below you'll see some of our favorite plus size Halloween costume ideas, and many are maternity options.
Disclosure: This post includes affiliate links. Plus Size Birth is a participant in the Amazon Services LLC Associates Program, an affiliate advertising program. As an Amazon Associate, I earn from qualifying purchases. Read more about these links in my disclosure policy.
Plus Size Maternity Halloween Costumes
Each plus size maternity Halloween costume idea includes links if you want to purchase it – many items can arrive in 48 hours, so we have you covered!
I'm guessing you already have something for your kids unless you're a last-minute shopper like me! If that's the case, then check out these deals on kid's Halloween costumes while you're shopping for yourself (yes, that's allowed).
1. Plus Size Halloween Costume Thing 1 and Thing 2
What you'll need: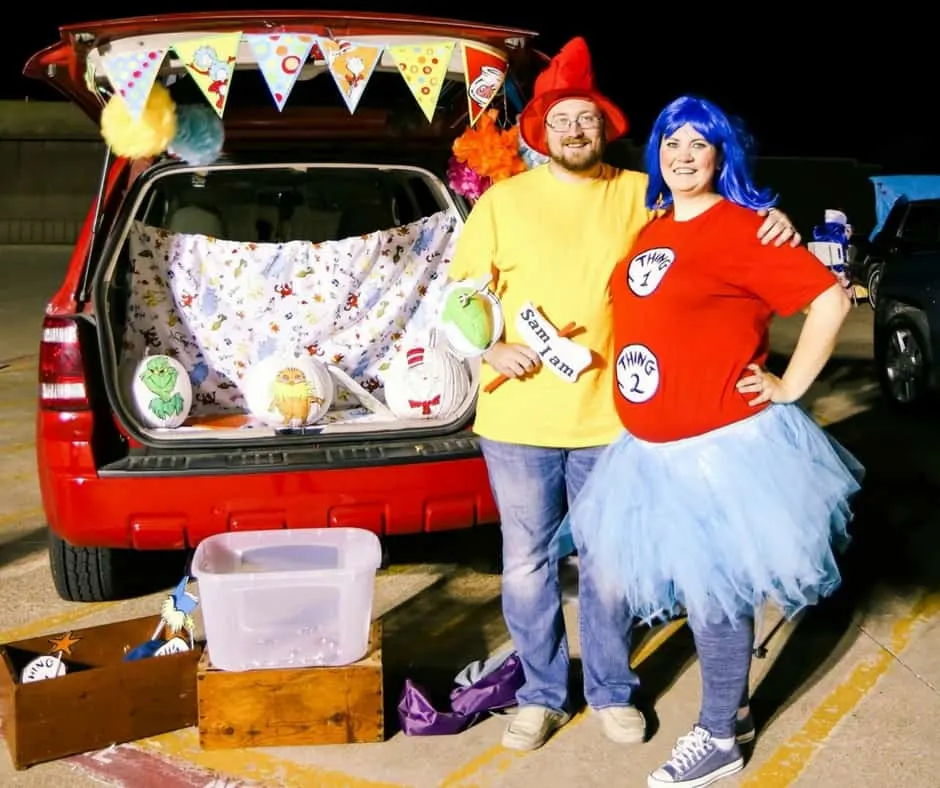 2. Pregnant Black Widow
What you'll need: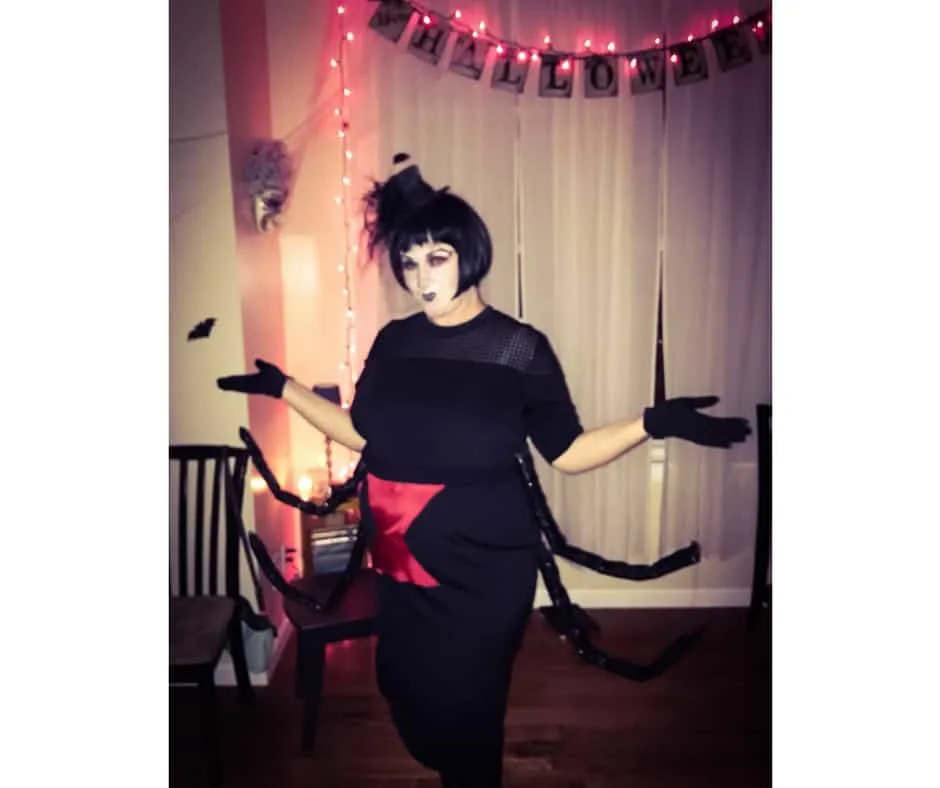 3. Plus Size Halloween Costume Minnie Mouse
What you'll need: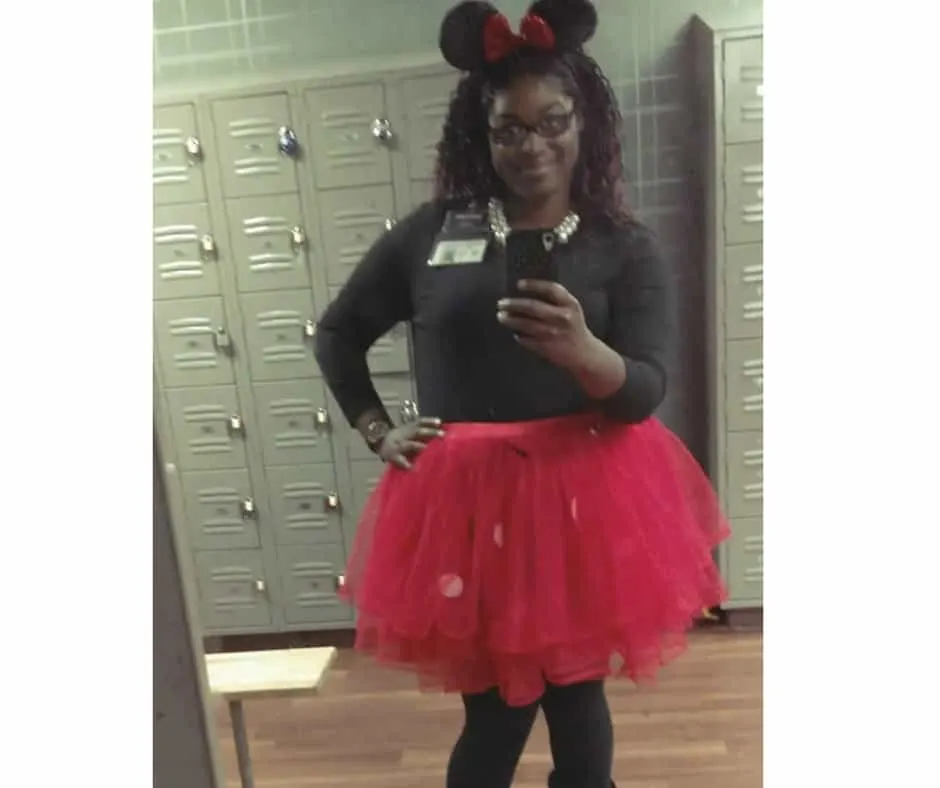 4. Pus Size Harley Quinn Costume
What you'll need:
"My son was Batman and I was a modest Harley Quinn. It's very easy to make a tutu and lots of plus size affordable corsets can be found online!" – Erica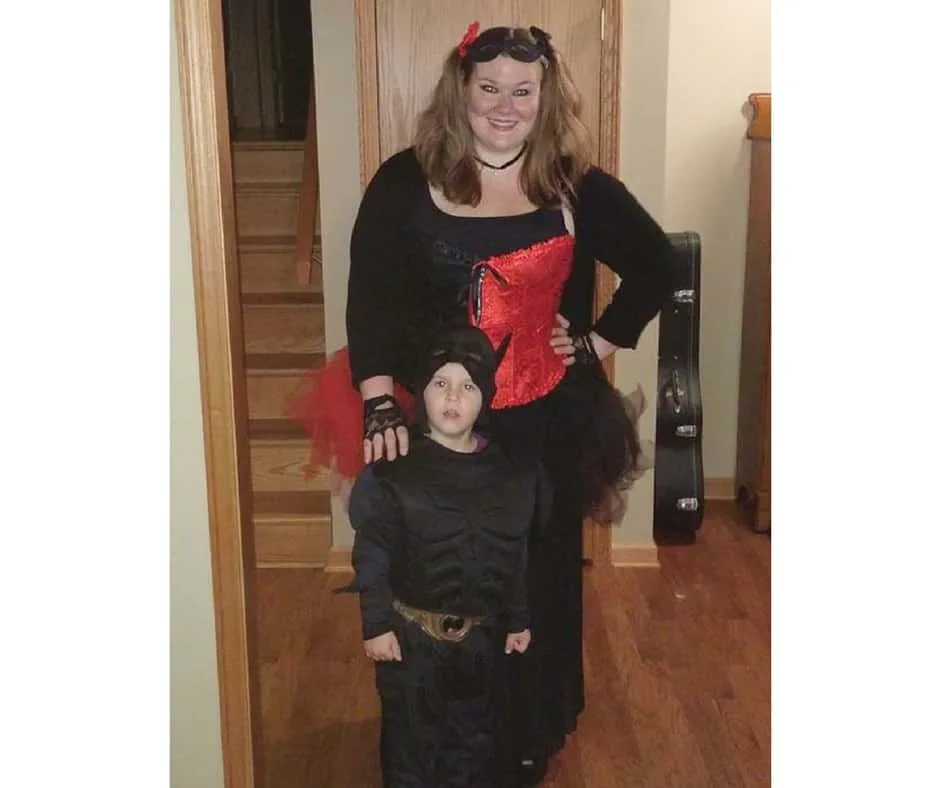 5. Pregnant Kool-Aid Man Costume
What you'll need:
"I was 28 weeks pregnant last Halloween and went as Kool-Aid Man." – Rachel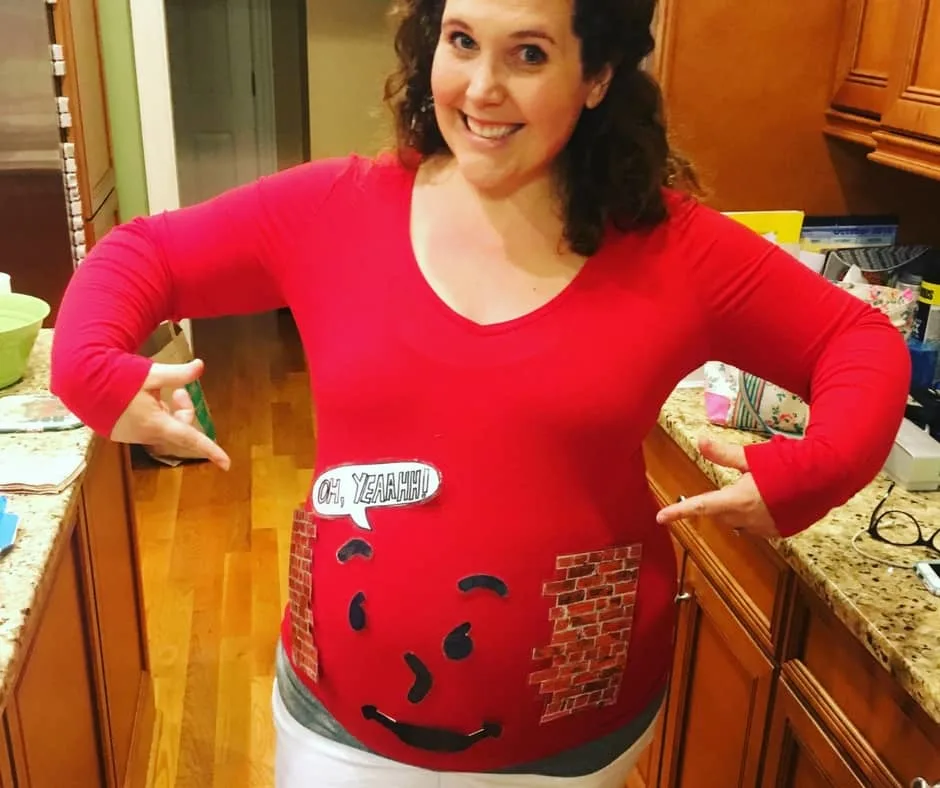 6. Pregnant Witch
What you'll need:
Black Long Sleeve Shirt
Black Skirt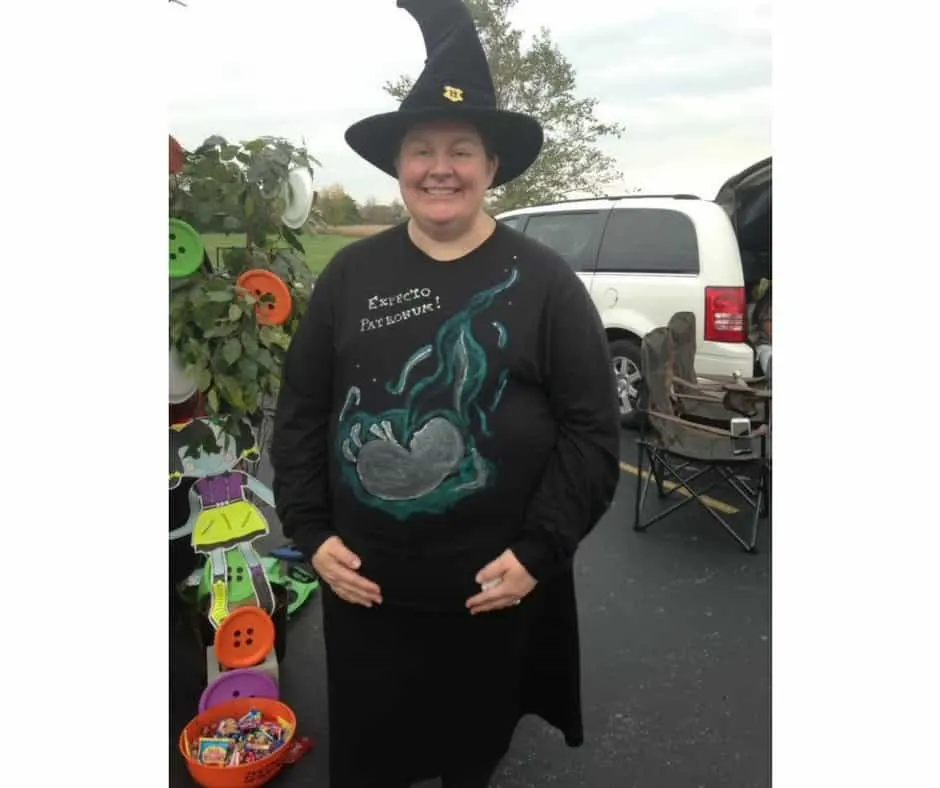 7. Plus Size Teenage Mutant Ninja Turtles Costume – Krang
What you'll need:
"Here's a picture of me dressed as Krang, from Teenage Mutant Ninja Turtles, when I was pregnant. My tattoo artist drew on my belly with Sharpie, and I put the rest of the costume together, myself." – Angie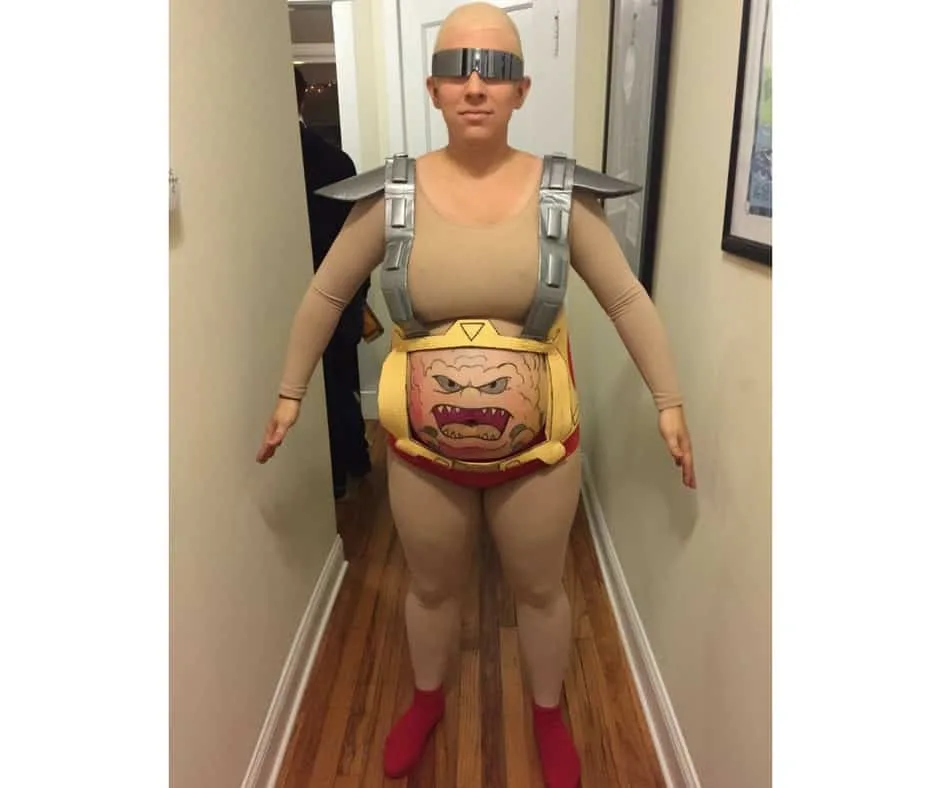 8. Mommy Bee
What you'll need:
"Mommy to Bee! I just sewed together some kid's tutus from the dollar store and got the wings, socks, and antennae there too. The stinger is a piece of felt hot glued in the shape of a cone and pinned to me. I was super comfy even though I was overdue at this point lol" – Tanya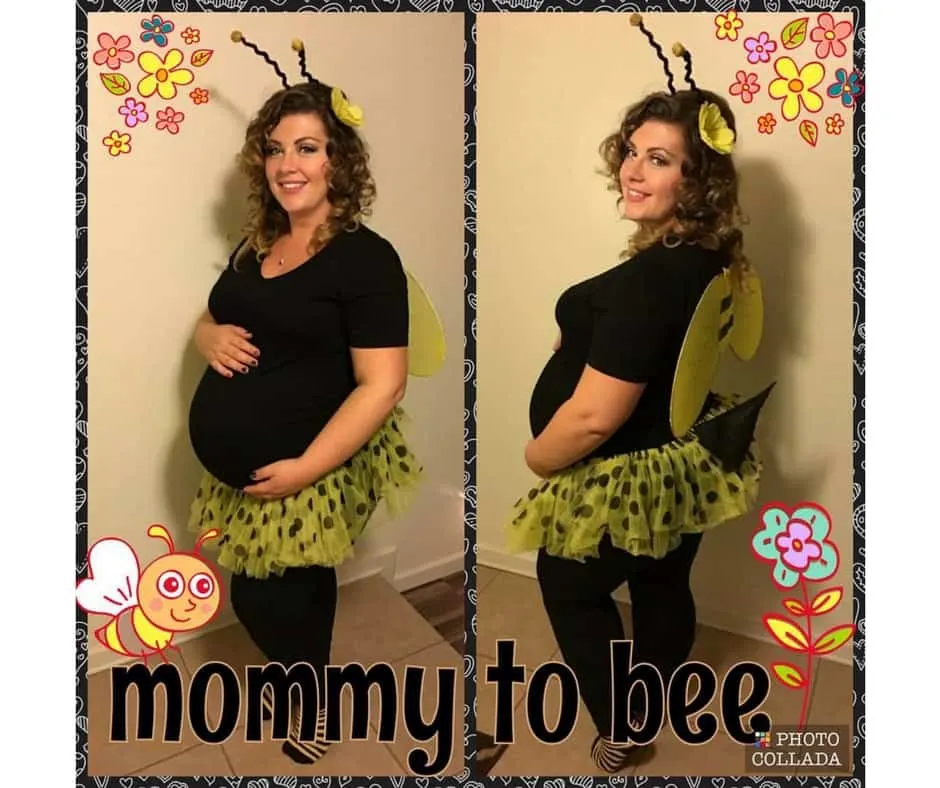 9. Red Riding Hood
What you'll need:
"We were Red Riding Hood and the Big Bad Wolf… even though my baby wasn't very big and definitely not bad. LOL" – Erica
10. Plus Size Halloween Costume Supergirl Cartoon
What you'll need: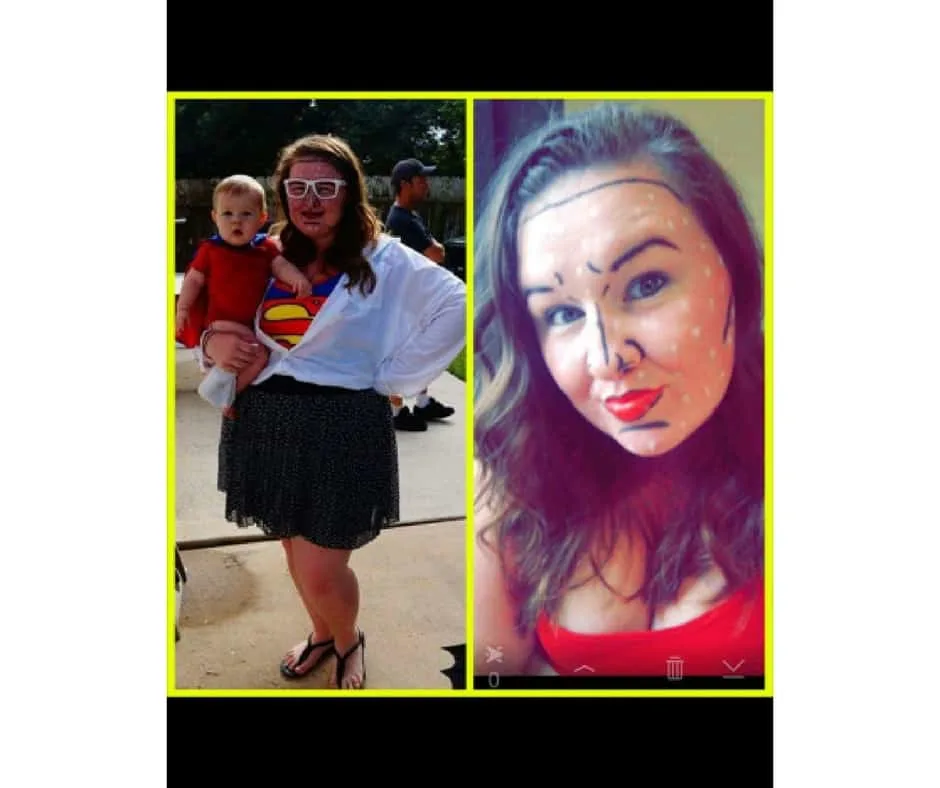 11. Mama Shark
What you'll need:
Black T-Shirt
Black Leggings
Safety Pins
"I was a chain chomp from Mario. I used Felt, safety pins, silver ribbon, black shirt, and leggings." – Abby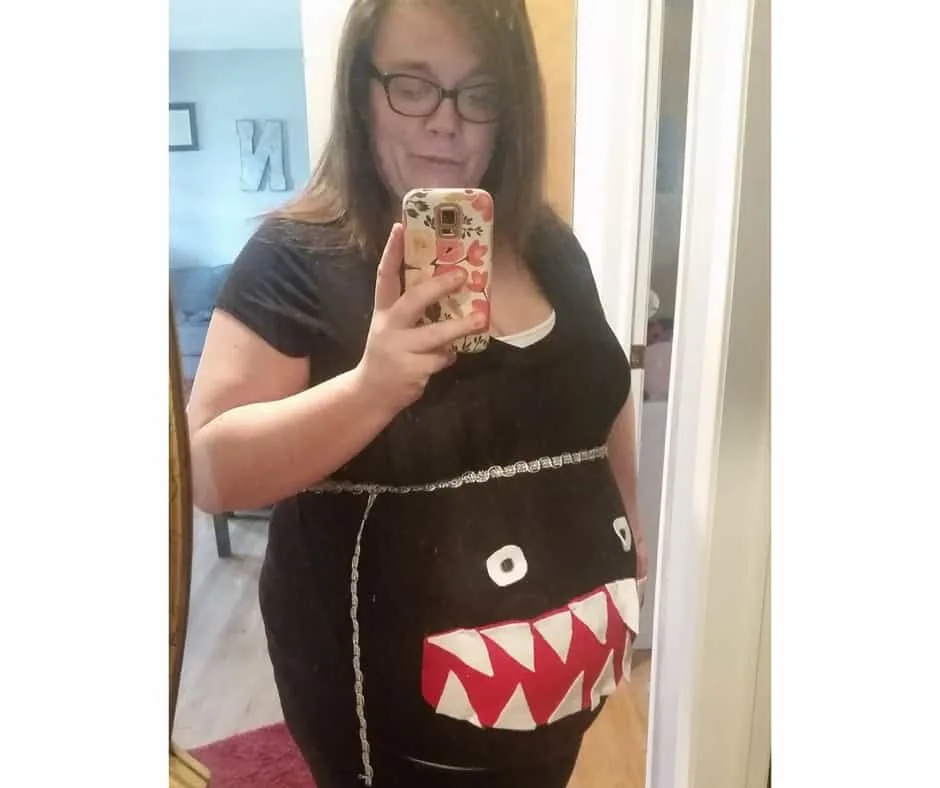 12. Pregnant Zombie
What you'll need: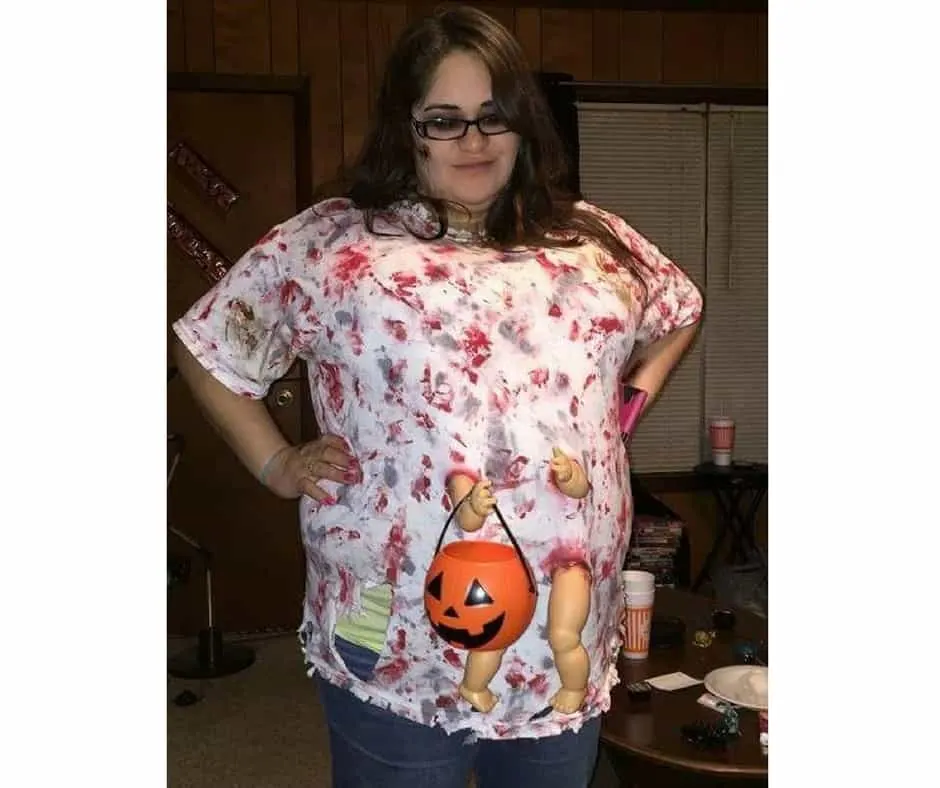 13. Plus Size Winnie the Pooh Costume
What you'll need: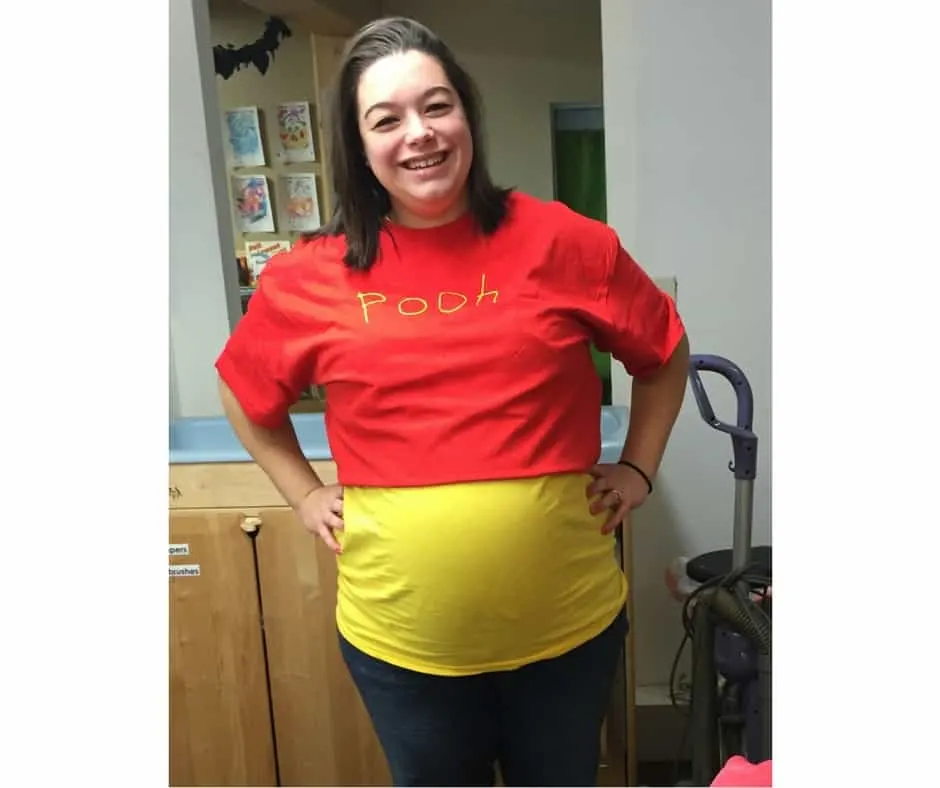 14. Star Wars Costume
What you'll need:
"My husband is a little Star Wars obsessed. Since he was gone at Officer Candidate School for the Marine Corps, I dressed the baby bump up like the Death Star and stole one of his Xwing toys to put on a necklace to attack it. I dressed his dog as Darth Vader and sent him a collage since we couldn't communicate except for letters." – Jennifer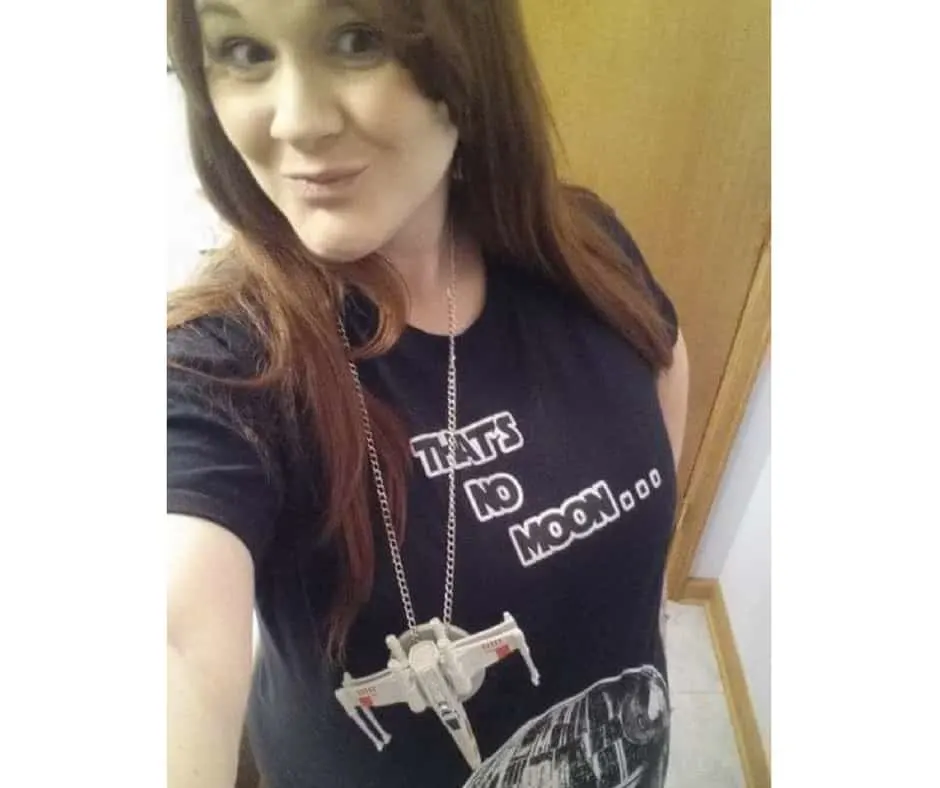 We hope you enjoyed these DIY Plus Size Halloween Costumes.
Regardless if you go all out this Halloween or just throw on an orange tunic and call it good – we wish you a very Happy Halloween!!!!