My jaw dropped when Genesis shared her gorgeous plus size pinup maternity photos.
Then I kicked myself for feeling too ashamed of my body when I was pregnant to do a professional maternity photoshoot.
I hope these photos inspire mamas to do whatever type of maternity photoshoot feels best to them.
Below Genesis shares her journey to having plus size pinup maternity photos.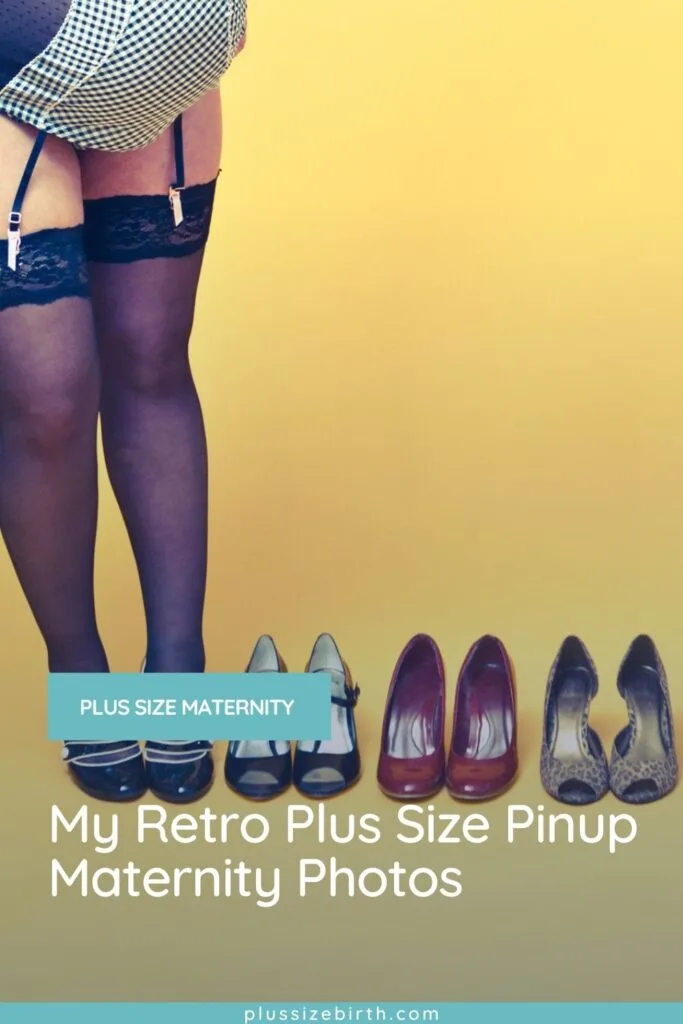 Plus Size Pinup Maternity Photos
I was really thin in high school, and before and after I had my first son.
Slowly, I began to put on weight as I got older due to stress eating. I was in one bad relationship after another and then married a not-so-nice guy in 2010. He was not affectionate towards me or interested in me.
I was in my mid 30's and my self-esteem was at its lowest.
Meanwhile, I was at my heaviest and emotionally lowest point.
In 2012, a friend of mine invited me along for a photoshoot.
She did my hair and makeup for me and picked out my dress. I was super uncomfortable and really insecure, but decided to just go with the flow.
After the pictures were sent to me, I was shocked.
Even though I felt that I was at my worst, these photographs proved otherwise. I felt beautiful again for the first time in a long time.
I started going on photo shoots regularly, getting more and more comfortable and confident each time.
Here I was older, by no means thin, and I was not only taking these amazing pictures, meeting fabulous people, but I got published in several pinup magazines.
I even made into the top 5 in a pinup contest!
As silly as it sounds doing pinup gave me back the confidence to realize that I deserved better than to be in the unhappy marriage that I was in.
I met a wonderful man and we now have a wonderful little boy.
When I decided to take maternity pics, I couldn't think of any other way to go than with the pinup theme.
I loved how they turned out.
It has always been the theme in the world of pinup to be confident in who you are, to feel comfortable in your own skin and to lift other women up as opposed to tearing them down.
I was so proud of my bump, I was proud of my body, and I felt like the pinup themed pics was the best way to express that.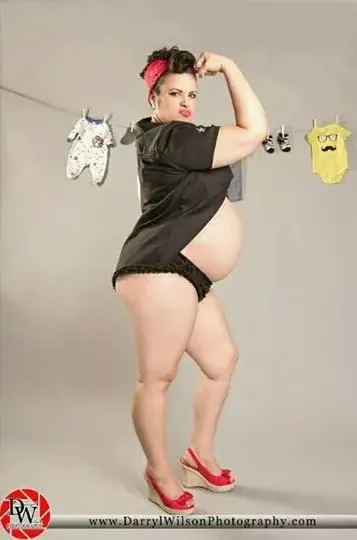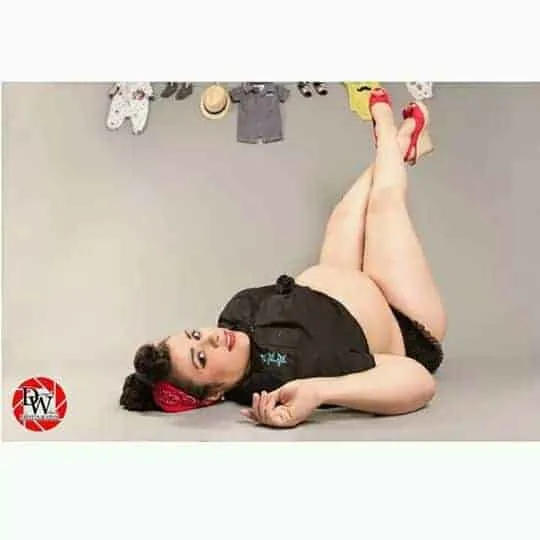 Photos by Darryl Wilson Photography
Would you take plus size pinup maternity photos? Tell us why or why not within the comments below!
See even more stunning plus size maternity photos!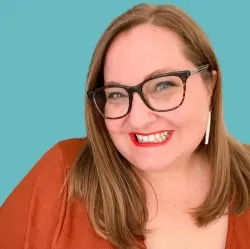 Latest posts by Jen McLellan, CBE
(see all)