From the beginning of pregnancy to the postpartum period, your changing belly might need a little extra support like a plus size belly band! There are just as many reasons why you might require one as there are gizmos, like a plus size maternity support belt, plus size belly band, or abdominal binder, to meet your needs. Below we'll review the different benefits they may provide, types of support accessories, and where to find one that fits.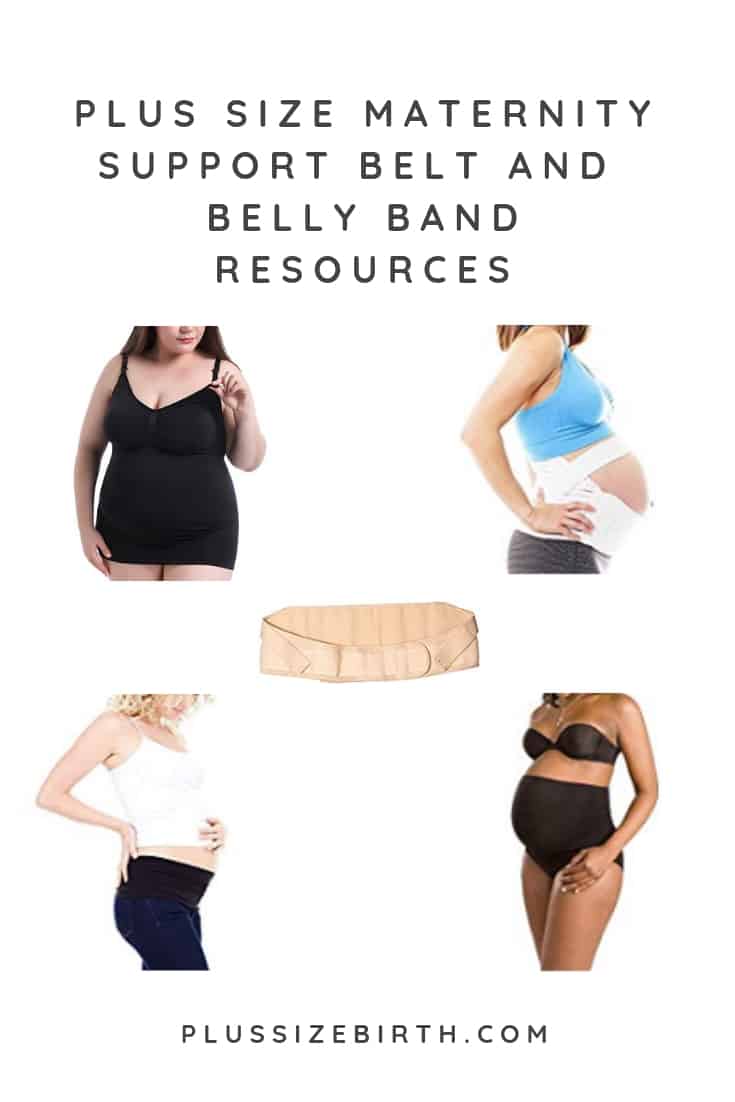 Plus Size Belly Band And Support Belt Benefits

Allows you to wear your pre-pregnant clothes longer
A plus size belly band will help your belly look smooth under your clothes
Prevents built in bands on maternity pants from creeping down
Provides back support when you wear a plus size maternity support belt
Helpful if you work on your feet
Get a better night's sleep
Helps mom to feel more comfortable following a c-section
Provides a feeling of tightness for your postpartum belly
Allows you to transition back into your pre-pregnancy clothes


Types Of Plus Size Belly Support Accessories

Plus Size Belly Band
A band of material designed to hold up unbuttoned waistbands and can provide support during pregnancy and postpartum.
Plus Size Belly Wraps & Abdominal Binder
Gives a feeling of support and tightness during pregnancy or postpartum.
Plus Size Maternity Support Tank
A tank top with a built-in bra that provides lower back pain relief during pregnancy.
Plus Size Maternity Support Underwear
Provides belly coverage and support.  Some products fit like briefs while others go all of the way down to the thigh area.
Plus Size Maternity Support Belt
An adjustable belt that supports the abdomen and lower back.
Now you're probably wondering where you can buy these belly support accessories, including a plus size maternity support belt. Below you'll find many different options from free to over $50. Reviews of these products are very mixed. Some people loved their selected plus size belly band while others couldn't stand it. It's critical that you don't wear a band that is too tight or so restrictive that it digs into your skin. Therefore, try before you buy, know your exact size, or make sure there's a good online return policy like Amazon has for their plus size belly band
options.
6 Plus Size Belly Band And Plus Suze Support Belt Recommendations
Belly Support Type: Plus Size Maternity Underwear & Plus Size Maternity Shapewear
Plus Size Information: Size 20 – 26
Belly Support Type: Plus Size Maternity Belly Band
Plus Size Information: Goes up to size 24
Belly Support Type: Plus Size Maternity Support Tank
Plus Size Information: 5XL
Belly Support Type: Maternity underwear with a built-in stretch band
Plus Size Information: 1XL – 5XL
Belly Support Type: Maternity Support Belt
Plus Size Information: 3XL (54 – 62 inches)
Belly Support Type: Belly Band, Belts, Underwear, and Plus Size Postpartum Girdle
Plus Size Information: Sizes vary by product.  Refer to the sizing chart on their website or try the products on in one of their stores.
Alternative Options For Plus Size Pregnancy Support Bands
Hospital Support Wrap
Some hospitals will give you a band (similar to a large Ace bandage) upon request. These are most often given to women who have had a c-section.
Compression Bandage
You might be able to find a compression bandage large enough to fit around your body. Remember that you never want a band to be so tight that it cuts off blood flow or digs into your skin.
Plus Size Babywearing
Plus Size babywearing wraps can be used long before your bundle of joy arrives. They can be used as belly wraps by simply tying it around yourself and tightening to your desired comfort level. You can do the same thing with a rebozo.
Plus Size Spanks
A pair of plus size Spanks
, while not designed specifically for pregnancy, is a go-to favorite for some plus size moms.
Plus Size Maternity Underwear
When it comes to just regular plus size maternity underwear, pretty much any store that carries plus size maternity clothes will also have undies. Consider buying "boy shorts" panties where you usually buy your clothes. They come in cute patterns, are usually a lot cheaper than maternity underwear, and will last well beyond pregnancy.
Lastly, raid your and your partner's closet! Biker shorts, boxer briefs, leggings, pantyhose, or a halter top can provide a little extra support. If you're not looking for support but just need a little extra give for your pre-pregnancy pants, then a rubber band is all you need. Loop a rubber band from your button hole on your jeans and then connect the band to your button. Viola!
Get Support!
Subscribe to our informative weekly newsletter, and you'll receive a free resource on how to connect with a size-friendly care provider.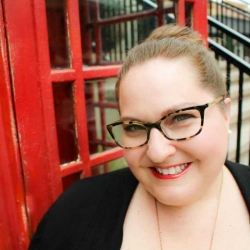 Jen McLellan is a published author and founder of Plus Size Birth and the Plus Mommy blog. She helps people navigate the world of plus size pregnancy, shares tips for embracing your body, and laughs her way through the adventures of parenthood.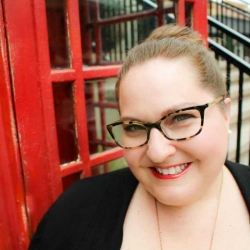 Latest posts by plussizebirth (see all)