You might be wondering how much weight do plus size pregnant women gain?
You could ask twenty-five women how much weight they gained during pregnancy, and they'd probably each give a different answer. And while talking about weight is never fun, this is an important conversation we need to have during pregnancy.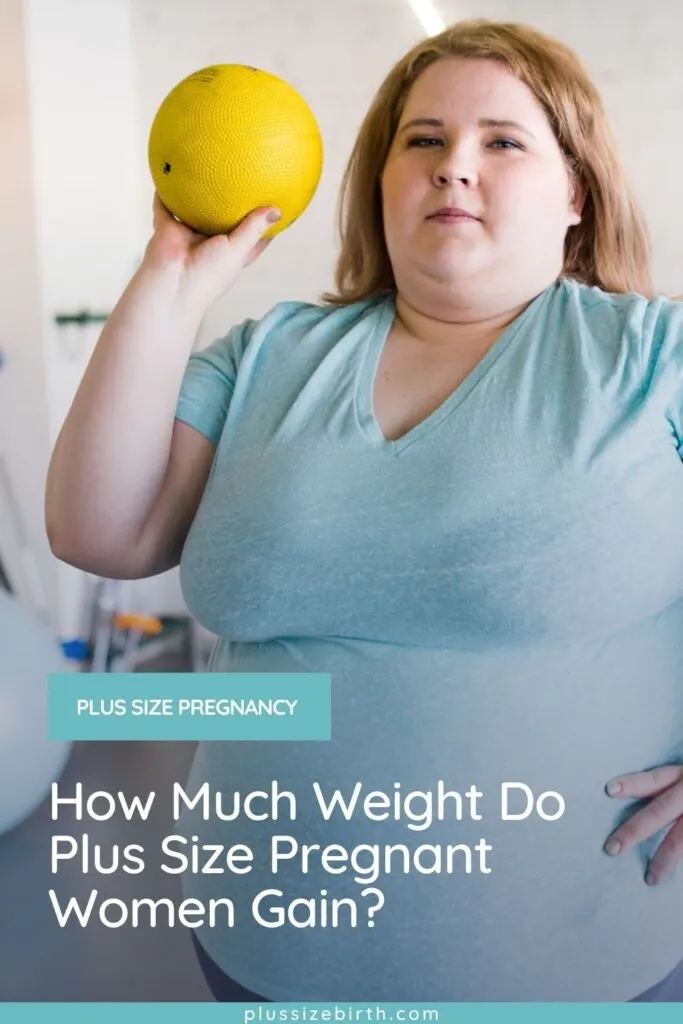 Weight Gain Recommendations During Pregnancy When You're Plus Size
In 2009, the Institute of Medicine (IOM) changed its guidelines for pregnancy weight gain.
"Overweight women carrying a single fetus are advised to gain a total of 15–25 lbs. during pregnancy (compared with 25–35 lbs. for normal-weight women). Obese women are advised to gain less: 11–20 lbs."
Most often, people with a BMI over 30 are encouraged not to gain more than 15 lbs. And, it can be pretty discouraging for a plus size person to hear this limitation. It can be tempting to start dieting to prevent weight gain during pregnancy. However, dieting and restricting food isn't the answer. It never is!
If someone hasn't already worked on changing their relationship with food and practicing Intuitive Eating, pregnancy is an incredible time to start.
The American College of Obstetricians and Gynecologists also recommends that people with a BMI over 30 connect with a nutritionist during pregnancy. We highly encourage people to work with a Health At Every Size® aligned nutritionist.
It's common for plus size people who are proactive with their nutrition and physical activity not to gain a lot of weight during pregnancy. Some even lose weight gradually over time – but remember, weight loss shouldn't be a focus during pregnancy; it just might be a byproduct of healthy habits.
So, that goal of limiting weight gain to 15 lbs during pregnancy isn't as unobtainable as it may seem.
You might be wondering what the reasoning is for weight gain restrictions during a plus size pregnancy? Studies find limiting weight gain during pregnancy decreases people's risks of cesarean birth and having a baby that's large for gestational age.
In addition to focusing on nutrition and physical activity, it's critical to work with a size friendly healthcare provider. A size-friendly OB-GYN or midwife talks about sensitive topics, like weight, with compassion.
You also have options around being weighed!
Consider standing backward on the scale. It might feel silly at first, but you'll get used to it quickly. Plus, know this is something many people do, but it doesn't get talked about often. ⁠⁠
⁠⁠
If you don't want to stand on the scale when you first get called back, you can say you'd like to wait until you're ready. The same goes for having your blood pressure taken! ⁠⁠
⁠⁠
Two other options are to weigh yourself at home. Then say that number out loud or have it written down to share when it's time to have your weight measured. The second option is refusing to be weighed, and that's your right.
⁠⁠
You might get some pushback with those last two options. So, it's critical to have an open and honest conversation with your care provider. ⁠⁠
If your provider addresses concerns about weight gain during pregnancy, it's important to listen and be proactive. If you disagree, then speak up or seek a second opinion.
How Much Weight Do Plus Size Women Gain During Pregnancy?
One hundred people from the Plus Mommy Facebook page were asked how much weight they gained during pregnancy.
Below you'll see their answers.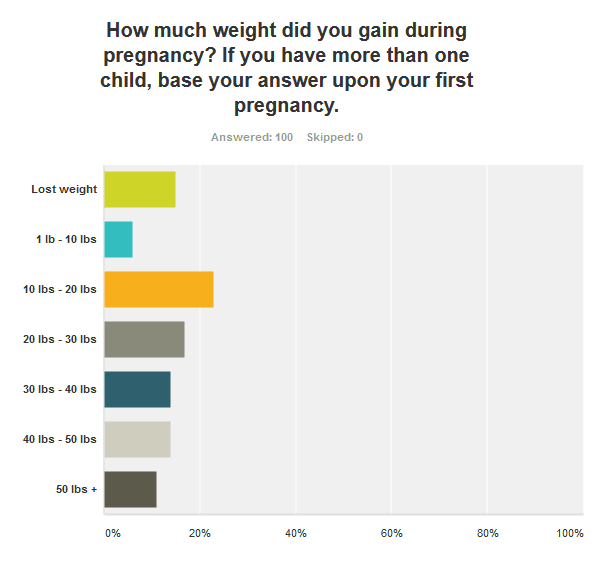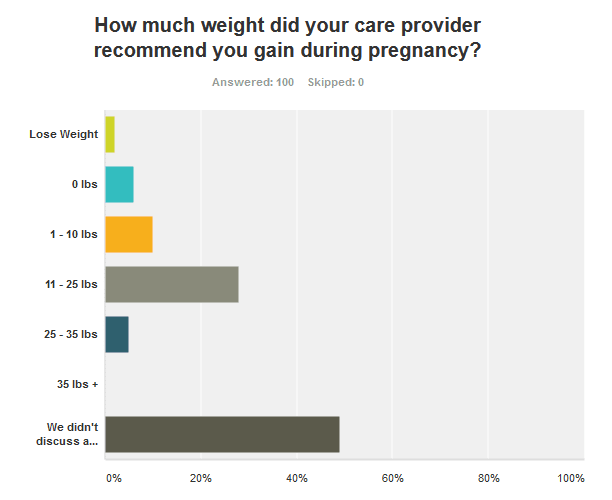 So to answer the question we posed, how much weight do plus size pregnant women gain? The answer isn't an exact amount. As long as you are making healthy choices throughout your pregnancy, most often, your body is going to gain what it needs to do to grow a baby.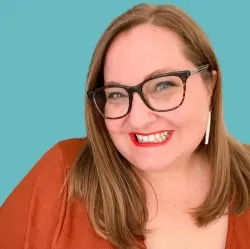 Latest posts by Jen McLellan, CBE
(see all)