Inquiring minds want to know, how much weight do plus size pregnant women gain? You could ask 25 women how much weight they gained during pregnancy and they'd probably all give you a different answer.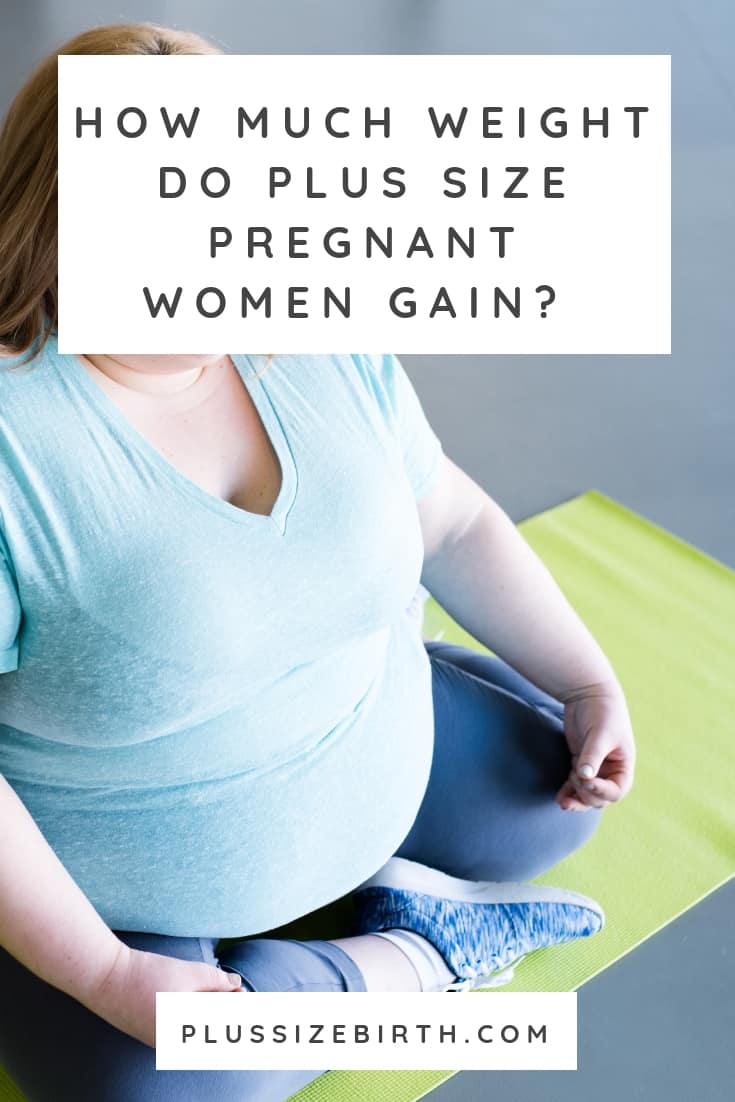 The Institute of Medicine (IOM) changed its guidelines for pregnancy weight gain in 2009.
"Overweight women carrying a single fetus are advised to gain a total of 15–25 lbs. during pregnancy (compared with 25–35 lbs. for normal-weight women). Obese women are advised to gain less: 11–20 lbs. These IOM recommendations have met with controversial reactions from some physicians who believe that the weight gain targets are too high, especially for overweight (body mass index of 25–29.9) and obese (body mass index of 30 or greater) women."
It can be quite discouraging for a plus size woman to be told she can only gain around 20 pounds during pregnancy.
However, it isn't uncommon for plus size women to actually lose weight during pregnancy. If a woman has changed her diet and is being physically active the result is usually weight loss. Even during pregnancy.
Brooke Seiz, a nutrition therapist, provides helpful pregnancy nutrition tips within the short video below.
100 women from the Plus Mommy Facebook page were asked how much weight they gained during pregnancy and how much their care providers advised them to gain.
Below you'll see their answers.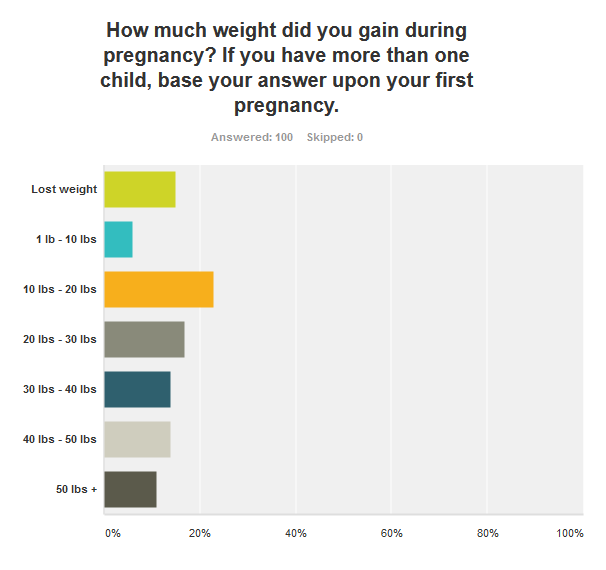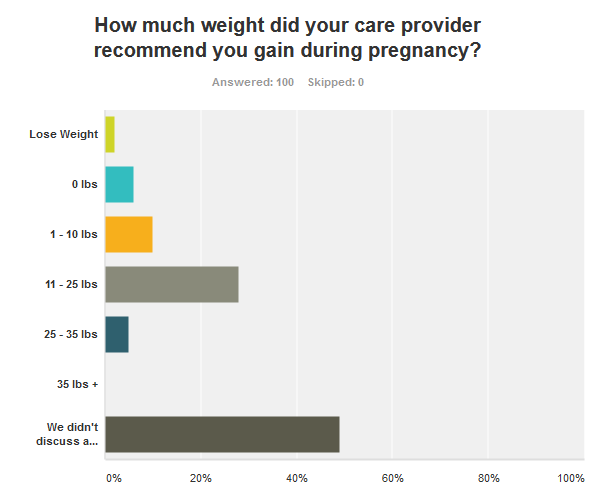 It's critical to seek routine prenatal care along with working with a size friendly healthcare provider. If your care provider addresses concerns about weight loss or gain it's important to listen and be proactive. If you disagree then speak up or seek a second opinion.
So to answer the question we posed at the beginning of this article, how much weight do plus size pregnant women gain? There's no right or wrong answer.
As long as you are making healthy choices throughout your pregnancy, most often your body is going to gain what it needs to do to grow a baby.
What was your experience? Did you lose or gain weight? Share in the comments below!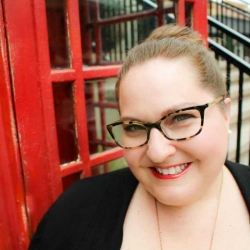 Latest posts by plussizebirth
(see all)