Let's talk about yoga for back and hip pain during pregnancy. Back and hip pain during pregnancy is no joke and there's a limit on how much Extra Strength Tylenol you can pop in a day. Warm baths and chiropractic care can help with this discomfort along with yoga.
I have to admit, a few years ago I was nervous to try yoga.
I knew I'd be the biggest person in the room and I wasn't sure what my body was capable of doing. I'm so glad a friend dragged me to her favorite prenatal yoga class because it truly was a positive experience.
Not only did it help with my hip pain during pregnancy, but yoga also teaches you how to control your breath and tune into your body.
Two really beneficial techniques for labor!
I'm delighted Amber Karnes, a wonderful size-inclusive yoga teacher, joins us to talk about yoga for back and hip pain during pregnancy.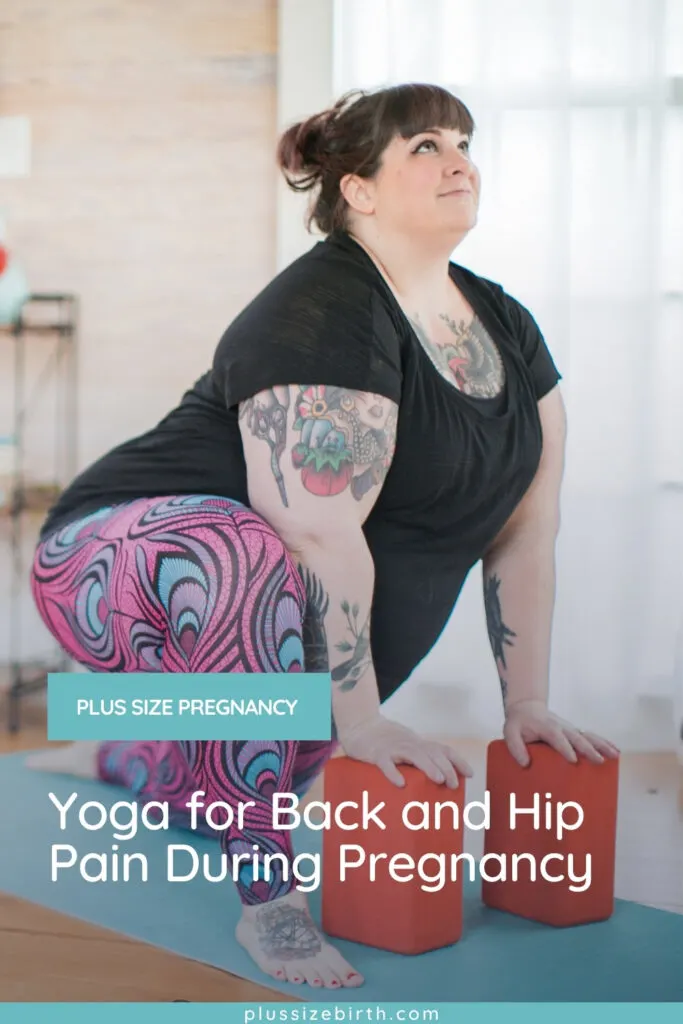 Prenatal Yoga for Plus Size Pregnancy
Hey there! I'm Amber. I'm a plus sized woman and I'm also a yoga teacher and founder of Body Positive Yoga.
I specialize in yoga for bigger bodies, creaky joints, and complete beginners. I am not pregnant myself, but I do have a belly, so – solidarity, sisters. Nice to meet you all!
To everyone who is reading this and expecting a baby, a hearty congratulations from me to you! A new baby is a joyous occasion.
But from what my sister and my sister-in-law told me, pregnancy can be pretty miserable as far as low back pain and hip pain go!
I was really excited when Jen asked me to put together a yoga sequence to help relieve low back pain during pregnancy.
I hope you enjoy this 20-minute yoga video for relieving back and hip pain.
Disclaimer: this video is for educational purposes only, and is not medical advice – it shouldn't be used as such. Please don't do any pose that is uncomfortable. Although, I believe all these poses to be safe for pregnant women in small doses, to be safe, please check with your doctor before performing any of these exercises.
Amber Karnes is an aspiring yogi, RYT-200 yoga asana teacher, and a lifelong student of her body. For Amber, yoga has been an integral part of a decade-long journey toward self-acceptance. Amber's teaching emphasizes safe alignment and mindful transitions. Amber serves on the Yoga and Body Image Coalition and blogs at bodypositiveyoga.com.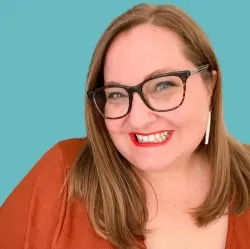 Latest posts by Jen McLellan, CBE
(see all)