This is a story so many who hope to become pregnant can relate to – making room in my heart for you!
I have never felt so beautiful and confident about my body as I did when I was pregnant. It was truly the first time I could ever say that I loved my belly. It was growing a human and that is a miracle in itself!
The year I became pregnant the best and worst year of my life.
This is my story…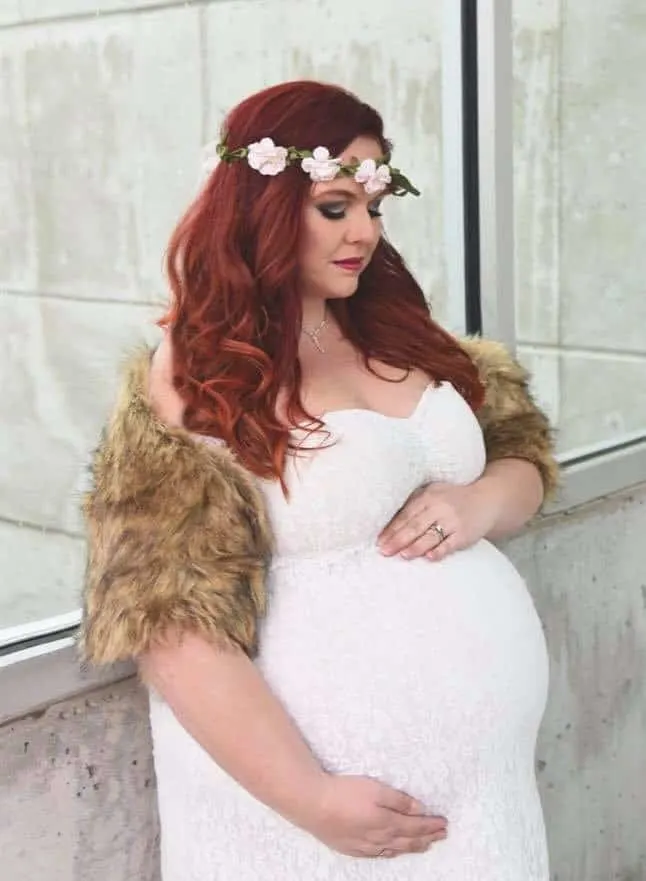 Falling in Love
Ever since I was a little girl, all I wanted to be was a mom.
All of my friends wanted to be teachers and doctors and court reporters etc. and I just wanted to be a mom.
Sure I had my passions – I adored animals and I was fascinated by anything in the medical field but I didn't want to be a veterinarian or a doctor.
I was a veterinary technician for many years, and I worked for a world-renowned hospital system for many years as well as a medical secretary but something was still missing.
My husband and I met once upon a time many, many years ago (I say it this way to make it sound more romantic and less like I've lost count of the number of years!).
We dated for several years before buying a home together but it was once we lived together that we started "taking care of things."
Things like our three dogs, and fish, and chickens, and sugar gliders, and lovebirds. We even fostered over 58 dogs in a three year period.
I also drove 45 minutes once a week to visit with my grandmother and do her shopping for her.
We were busy, to say the least. But I loved every minute of it.
I was the type of person that hit the ground running in the morning, with a million things to do every day. And I would get them ALL done. And then do it all again the next day.
My husband (boyfriend at the time), Steve was just as busy. He is a carpenter by trade – which people tend to take for granted.
We were the couple that everyone turned to if they needed help though. Whether it was help moving, rehoming a pet, a warm meal, a clothing donation, fixing a flat, or a spare player on a softball team, we were the ones to ask.
Sometimes people would call us crazy because we were so busy. And sometimes I agreed with them.
It was ten years into our relationship when Steve finally popped the question – and trust me, it wasn't for lack of "subtle hints" on my part!
I was ready to start a family. I had been ready for YEARS but I was just waiting (and waiting, and waiting) for him to be ready too.
The year that we tied the knot was both one of the best years and one of the worst years of my life.
I had a blast planning our wedding.
I had chosen an amazing wedding photographer that doubled as a wedding coordinator, who helped me stay organized and way ahead of schedule when it came to planning.
From the food to the favors, to the music, we had put in so much thought to make the wedding our own and to put meaning behind everything we did.
We even made sure to have our reception at a location that was close to my grandmother's home, with handicapped access so she could be with us on our special day.
My grandma, Etta Mae, was my very best friend and she meant the world to me. I couldn't possibly get married without having her there with me. In fact, it was a little joke that we had between us.
Whenever grandma wanted something she would say, "Michelle, I'll dance at your wedding if you _____."
Which is why it was also the worst year of my life.
About three months before the big day, grandma took a turn for the worse. Her body was failing her and it became painfully obvious that there was no possible way that she was going to make good on all those promises to dance at my wedding.
I will never forget the day that I sat at her bedside holding her hand when I told her that it was ok if she couldn't make it. That it was ok for her to let go and that she would be there in spirit.
She died 12 days before the wedding.
After we were married, once the guests were gone and the excitement had died down was when I really started grieving.
I had no motivation to do anything. I was sad ALL of the time. And I just couldn't find "my happy" anymore.
It was winter, it was cold, the holidays reminded me of how much I missed my grandma, I was in a very sad place.
It was around the first of the year when I got wind that my wedding photographer (April G. Photography) was offering a special on her Valentine's boudoir sessions.
I'm not sure if it was just to get me out of my funk and make me feel better about myself or if I was looking for a gift for the new husband but I reached out and asked her about them.
I had always been self-conscious about my size and wasn't sure if a boudoir session was for me or not, but I remembered how much I loved our wedding photos and how much I loved working with April (who had since become a friend).
April agreed that I needed a confidence boost and was sure that a boudoir session would be just that.
She reminded me that I was beautiful and assured me that she would work with me to highlight my good assets and that I would love the results.
On a cold day in January we met at a friend's house for our photoshoot and she was 100% correct. Leaving my boudoir session I felt empowered, beautiful, and experiencing feelings that I hadn't felt in months.
I was HAPPY.
I loved the resulting images and needless to say, so did my husband!
A few weeks later my husband and I met April at that same location to do a few quick photos that we would use to announce our pregnancy.
It was just like that. I went from one of the darkest times of my life to one of the happiest.
I was going to be a mom! My dreams were actually coming true of making room in my heart for you!
Motherhood Story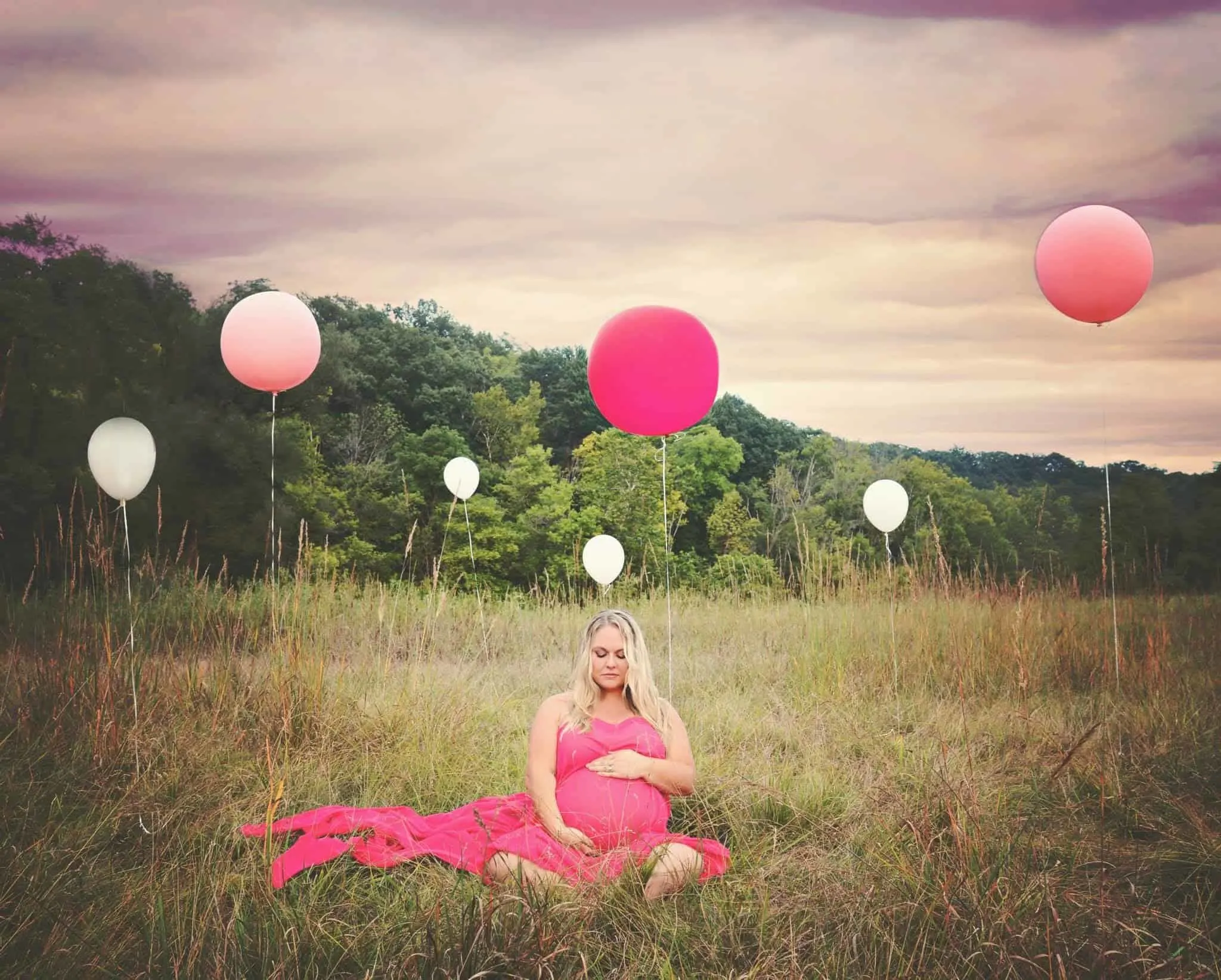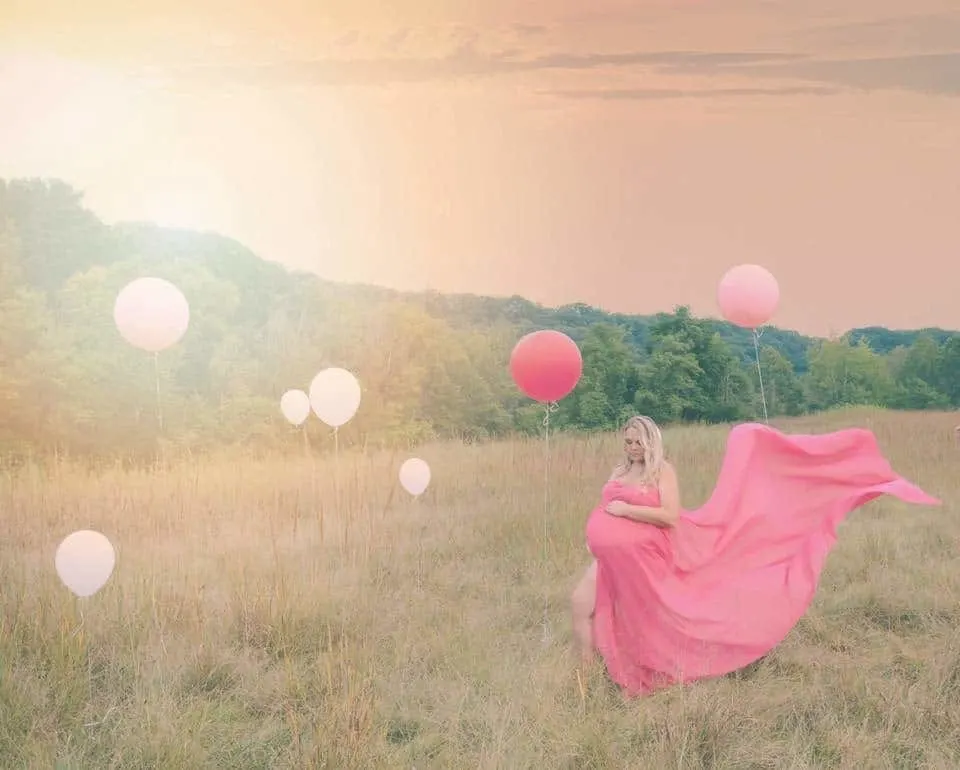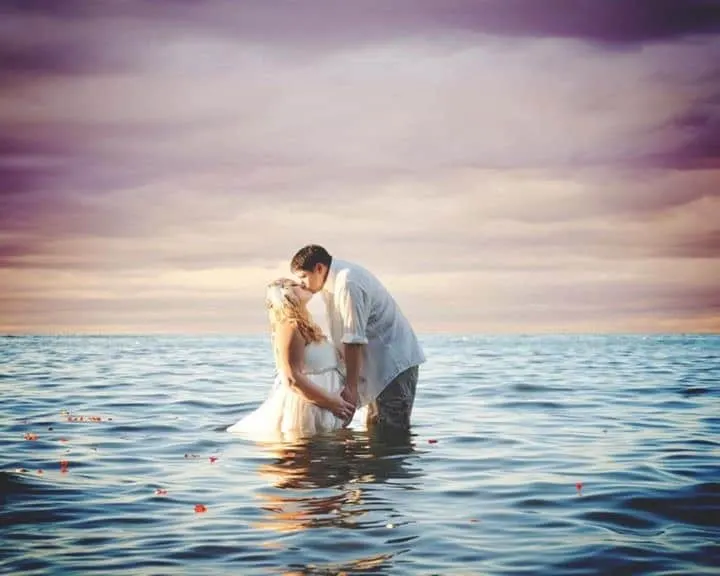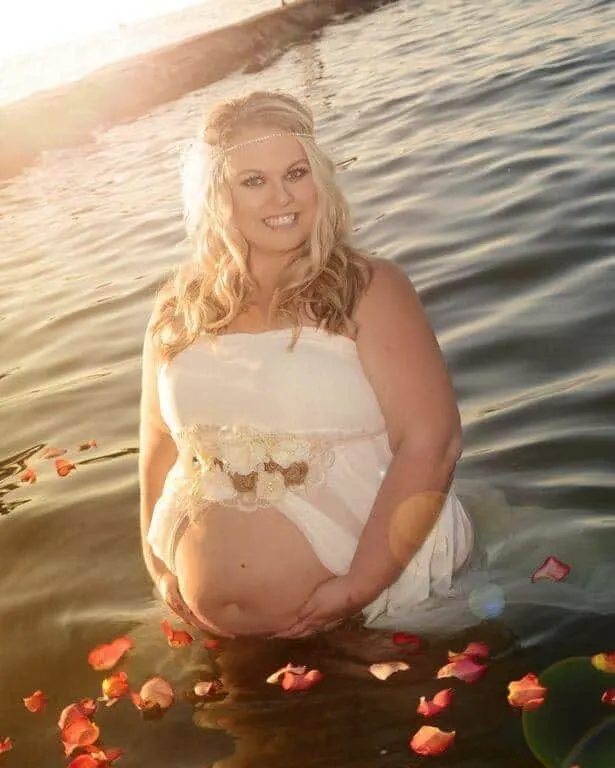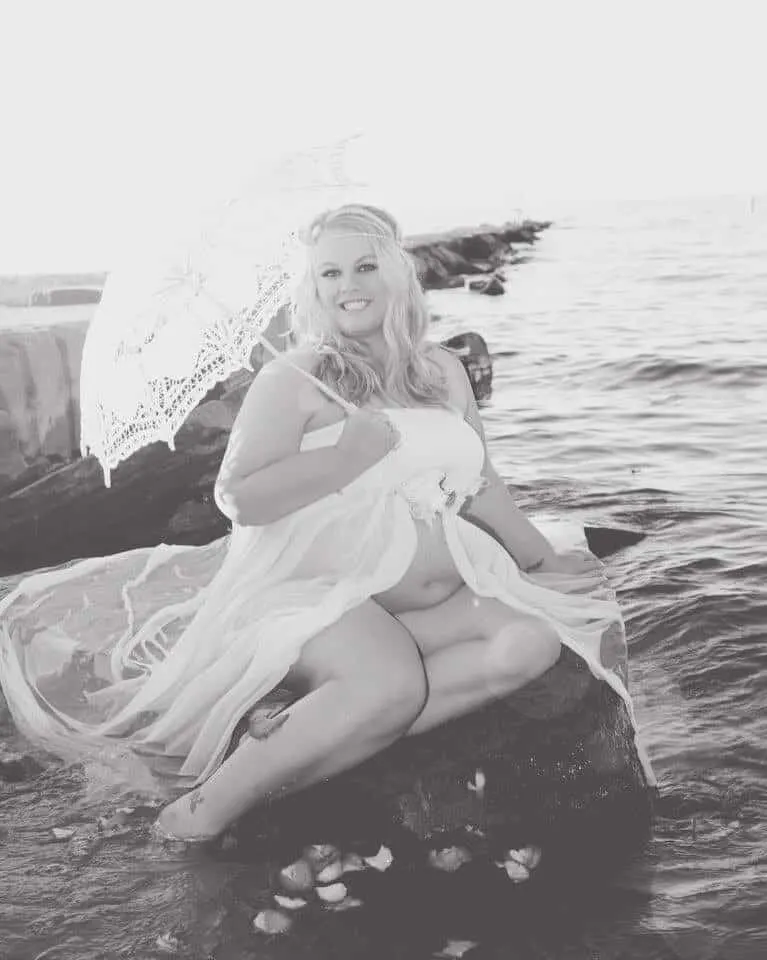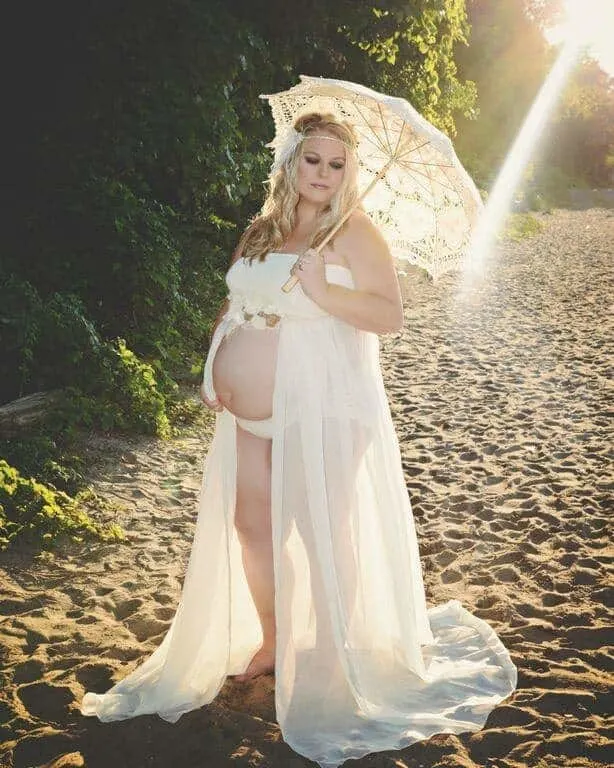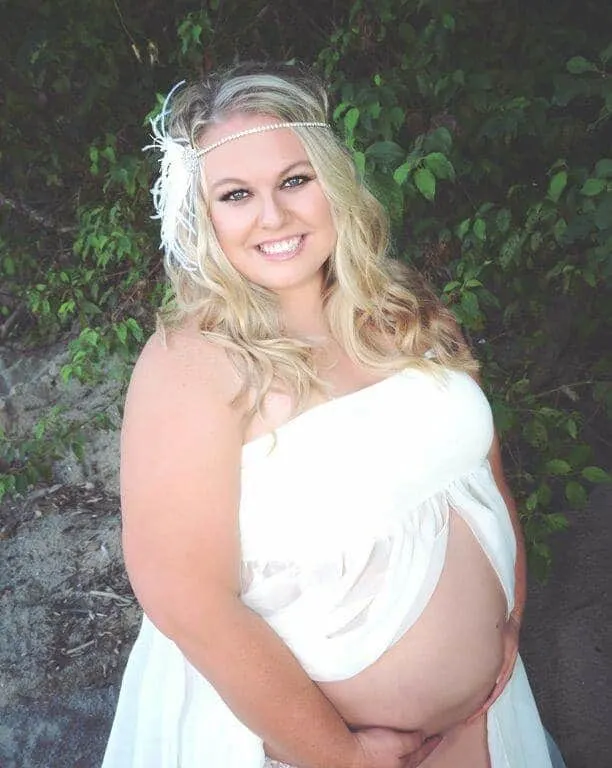 I had an easy pregnancy with my first child.
Even though I did have gestational diabetes, the baby was healthy, I was never sick, my labor was quick and uncomplicated.
And my baby was just perfect! I was in love.
I truly believe that losing my grandmother when I did, was her and God's way of making room in my heart for me to love his baby more than I've ever loved anything.
Fast forward two and a half years later, and I now have TWO little girls that call me mommy.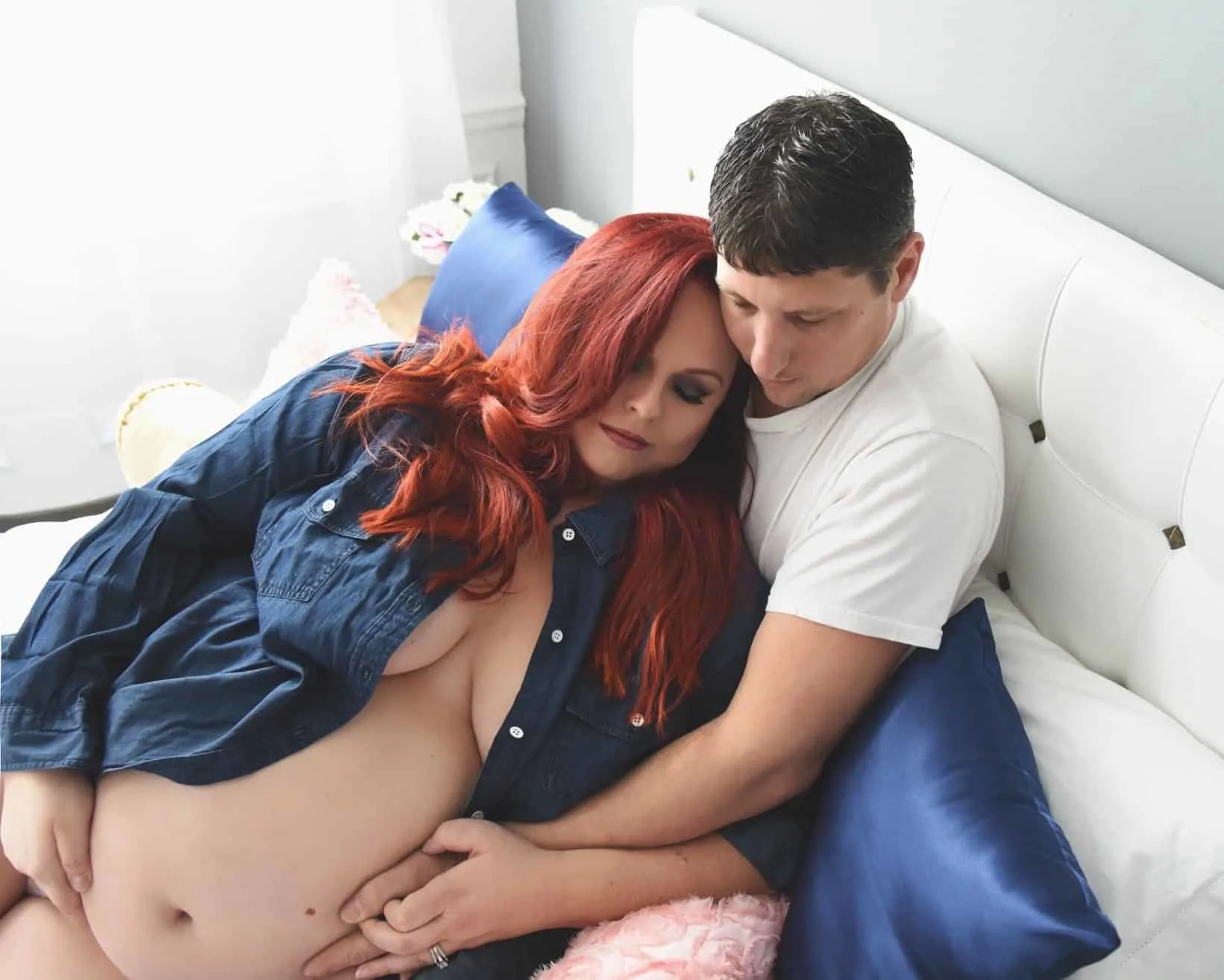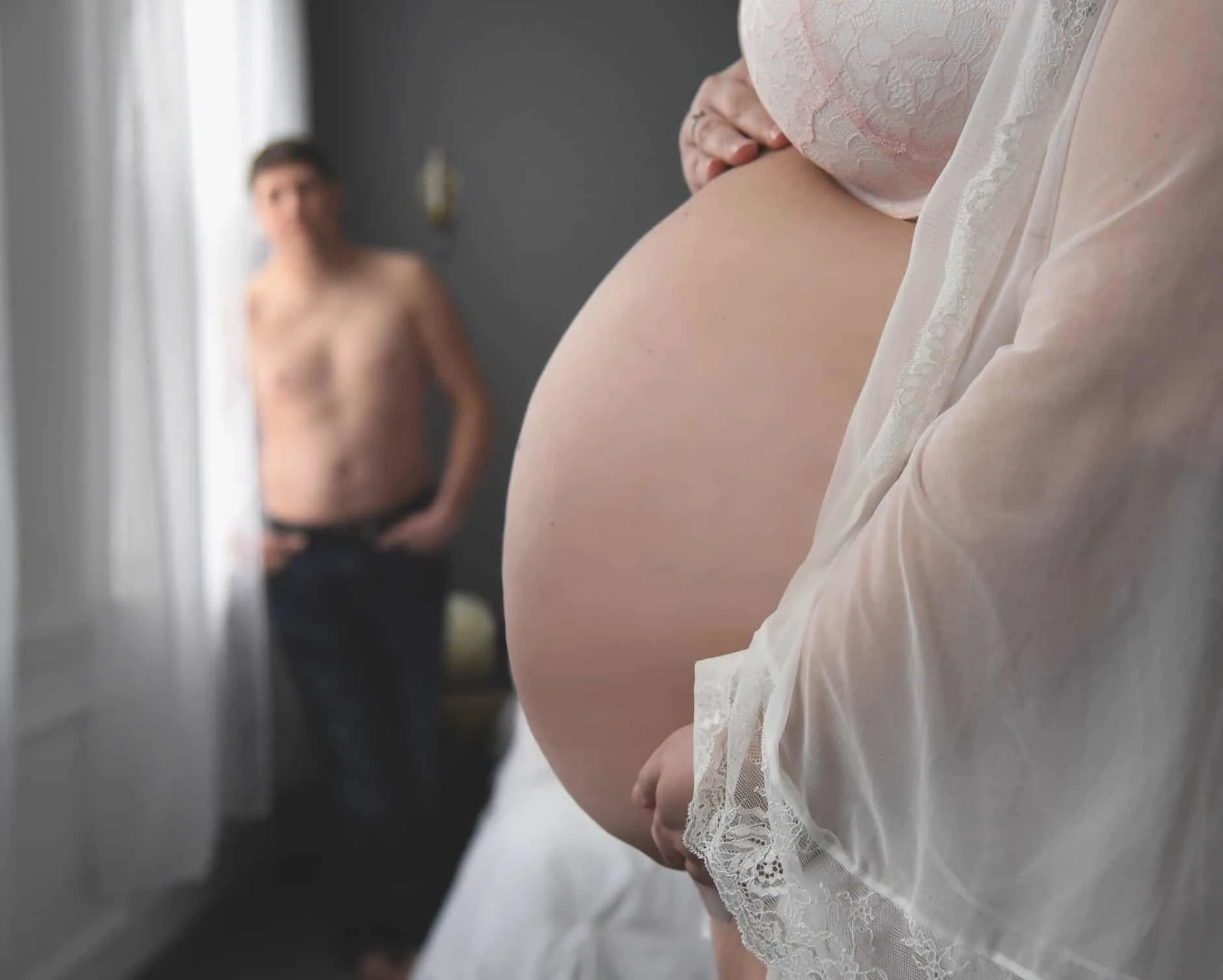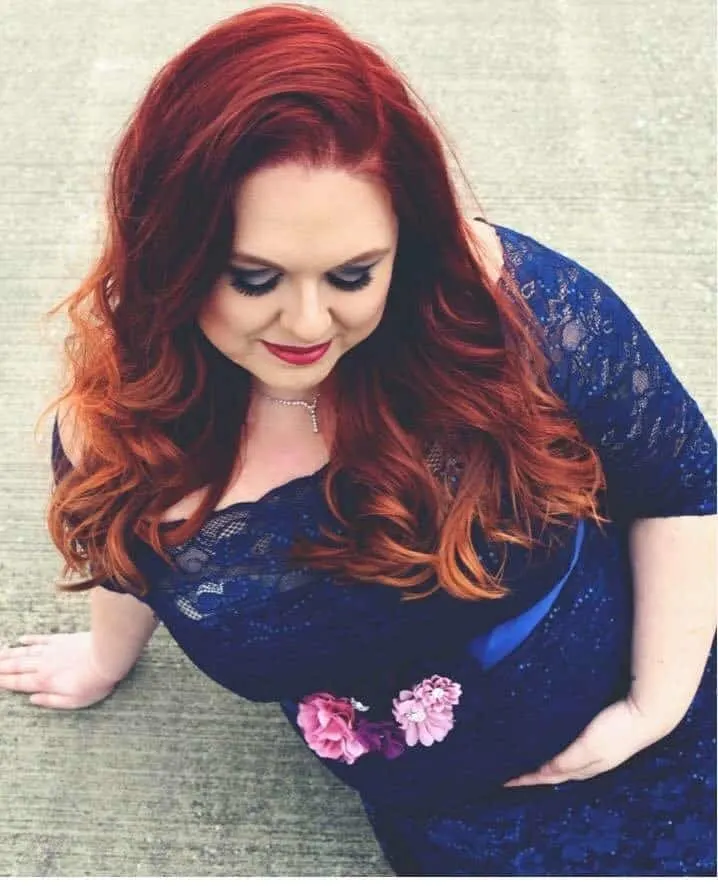 Jolee Etta, and Ivy Mae and they are the best things that have ever happened to me.
My life is still crazy hectic – but in a different way.
Sometimes I wonder how I went from his woman who was like a freight train barreling down the tracks, doing all the things and juggling 12 projects at once to a woman who forgot to brush her teeth because the baby was crying while the toddler was overflowing the bathroom sink.
It came to me the other day while I was washing the 15th sippy cup that all those "things" that I was taking care of, the dogs, the friends, the chickens – all of it, was just to satisfy my need to nurture.
To show love.
And as crazy as my life might be right now, to tell you the truth, I wouldn't trade it for the world.
Maternity Dresses
Maternity Sashes by Mamas Tees
Ivory Dress from Picture Perfect Bowtique
Navy Gown from Torrid
White Gown from Amazon
Photos by April G. Photography
Hair and make up by Bareface to Bombshell
Blonde hair color by Carrie Sweet at Impressions Styling Studio
Red hair color by Bambi McClone at Lavis Color Salon
If you enjoyed this, making room in my heart for you story, you can read more here –plus size maternity photos.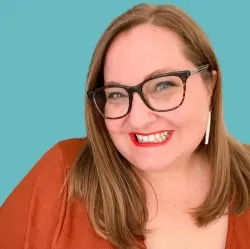 Latest posts by Jen McLellan, CBE
(see all)