Are you wondering how to find a size-friendly healthcare provider, size-friendly OBGYN, or size-friendly midwife? You've come to the right place when searching for fat-friendly doctors near me.
When seeking healthcare, the last thing you should have to worry about is being mistreated because of your size.
Unfortunately, studies show there's a medical bias against people of size.
Odds are you or someone you love has a heartwrenching story to share.
The good news is many providers will compassionately treat you as a whole person and not just a number on a scale.
Yes, fat-friendly doctors exist!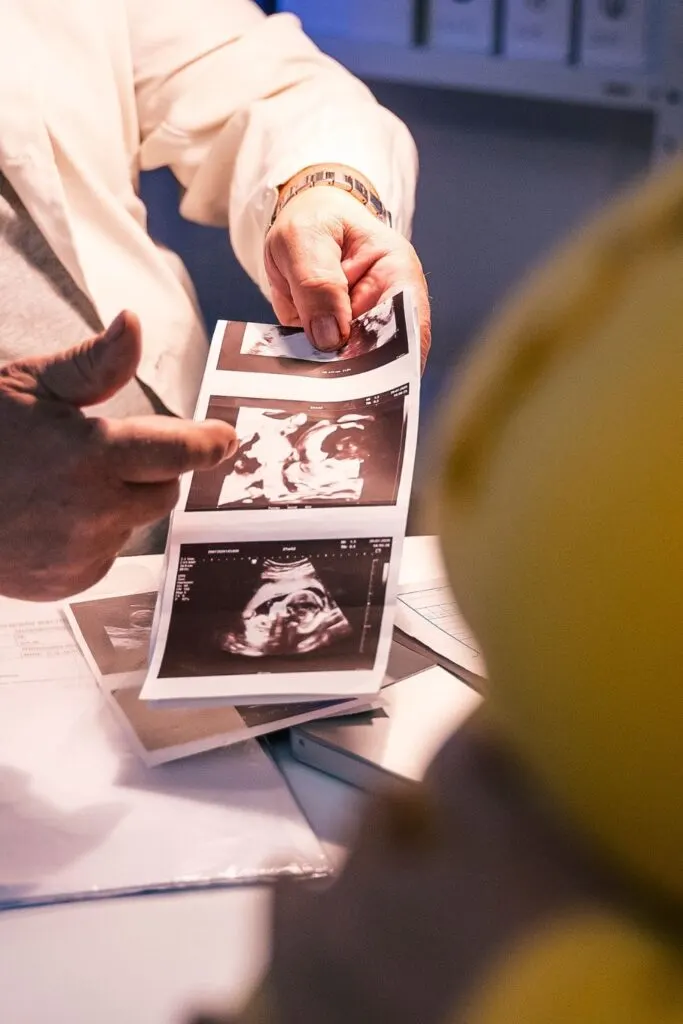 Fat Friendly Doctors Near Me
During a plus size pregnancy, and well beyond, you want to work with someone who will not only provide excellent care but also build confidence in your ability to have a healthy outcome.
A fat-friendly doctor or size-friendly healthcare provider does just that!
From maternity care to a general practitioner, let's talk about what makes someone a fat-friendly doctor.
What is a size-friendly doctor?
Size-friendly care providers practice evidence-based compassionate care and meet the criteria below.
Compassionate.
Aware of personal biases.
They provide individualized care.
No high-risk classification for maternity care based only upon BMI.
Doesn't make assumptions about nutrition/physical activity.
Has the proper equipment needed to care for people of size.
Treats patients with dignity.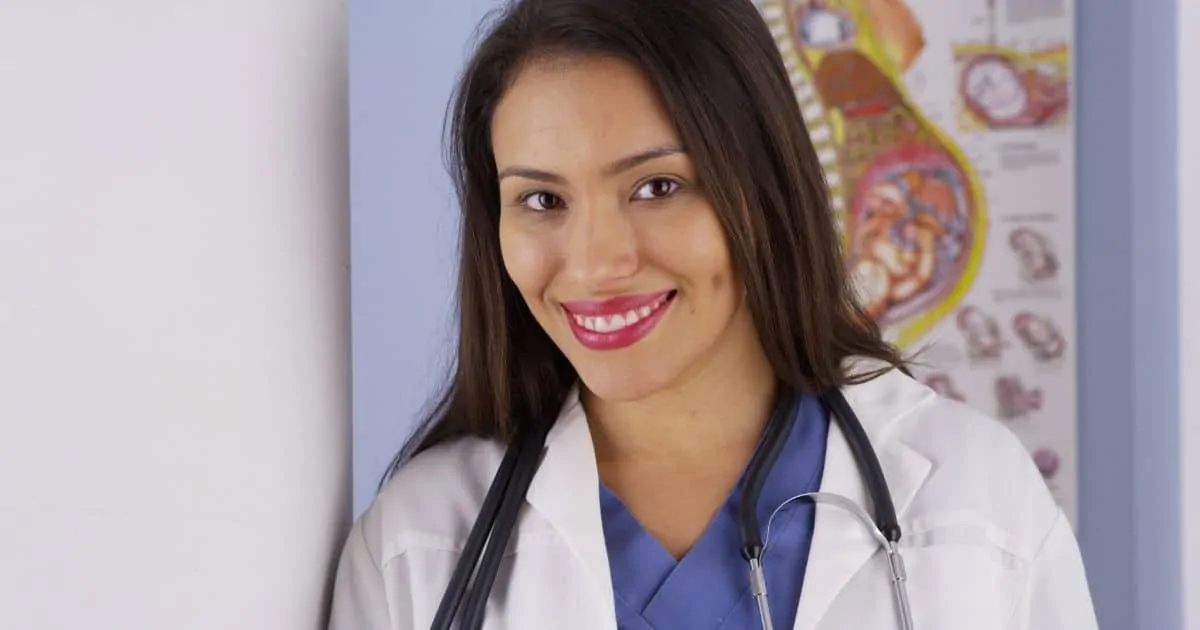 How can I find a size-friendly doctor?
Just because you've built a comfort with your current care provider, doesn't always mean they are right for you.
For example, you've seen the same provider for well-women visits for years.
So how do you go about finding a fat-friendly doctor?
Look For Lists Of Size-Friendly Care Providers
Lists of size-friendly care providers are available online! Mia O'Malley's curated list and Fat Friendly Health Professionals List are two popular recommendations.
We have an ever-growing list of size-friendly OBGYNs, midwives, and doulas you can access via the Size-Friendly Directory.
When you find a few names of prospective providers, make sure they are covered under your medical insurance or Medicaid.
If you don't find any leads, review the list of providers who are available to you (via insurance or Medicaid) and Google them.
Do your research and read online reviews for any insights if they might be a good fit for you or not.
Ask Plus Size Friends For Care Provider Recommendations
Asking your plus size friends if they have a recommendation is a great way to locate a fat-friendly provider.
Beyond your circle of friends and co-workers, ask to join local Facebook mom groups.
Once you're in the group, do a posting asking for care provider recommendations.
If you're comfortable, get really specific! Share that you're plus size and want to connect with someone who is size-friendly.
Here's an example of what you could post if you're looking for a prenatal care provider.
"Hi! I'd love to hear from any plus size moms about their experiences with local OBGYNs or midwives who they liked working with."
Once you have a few names, cross-reference them against your first list and hopefully, you'll have a match!
How will I know if my doctor is fat-friendly?
Once you've narrowed down your search for a size-friendly health care provider, it's time to find out if they are the right fit.
Ask Questions
Call the offices and see if in-person or phone interviews are available. If you can't interview in advance, you'll still want to ask the receptionist a few questions.
Ask if they see people of all sizes and if they have any BMI restrictions. Unfortunately, BMI limitations are often set at birth centers and for hospital water birth programs.
When you're with your care provider, pay attention to see if everything is related to your weight. Or are they looking at your whole picture of health?
You can directly ask them if they consider themselves to be a size-friendly care provider! How they answer this question can help you make a final decision regarding if this is the right care provider for you.
If you're searching for a size-friendly OBGYN or midwife, we have the free My Size-Friendly Care Provider's Guide. This guide goes into further detail with every suggestion listed here and includes 15 questions to ask that are specific to size-friendly maternity care.
Make Observations
Be sure to take note of their office – from the lobby to the exam room!
Are there comfortable chairs without arms?
Is the exam table sturdy?
Were you provided with a larger gown?
Pay attention to the size of the blood pressure cuff and speak up if it's too small.
All of these things are important!
Trust Your Gut
Remember, you are interviewing your care provider just as much as they are interviewing you.
You get to decide to stay with someone who is a good fit. Or walk away from someone who makes you feel uneasy.
As plus size people, we sometimes stay in uncomfortable situations because we don't want to rock the boat.
Society tells us "doctor knows best" but that's not always true. Care providers have their own biases and previous experiences that set the stage for how they practice.
In most cases, you can get a second opinion, or fire your care provider if they aren't the right fit. While this isn't always easy, if you have a choice, it's worth doing all you can to connect with a fat friendly doctor.
After you've made a final selection for your size-friendly healthcare provider, be sure to trust your gut!
Don't forget to get your free copy of the My Size-Friendly Care Provider's Guide if you're trying to conceive or pregnant.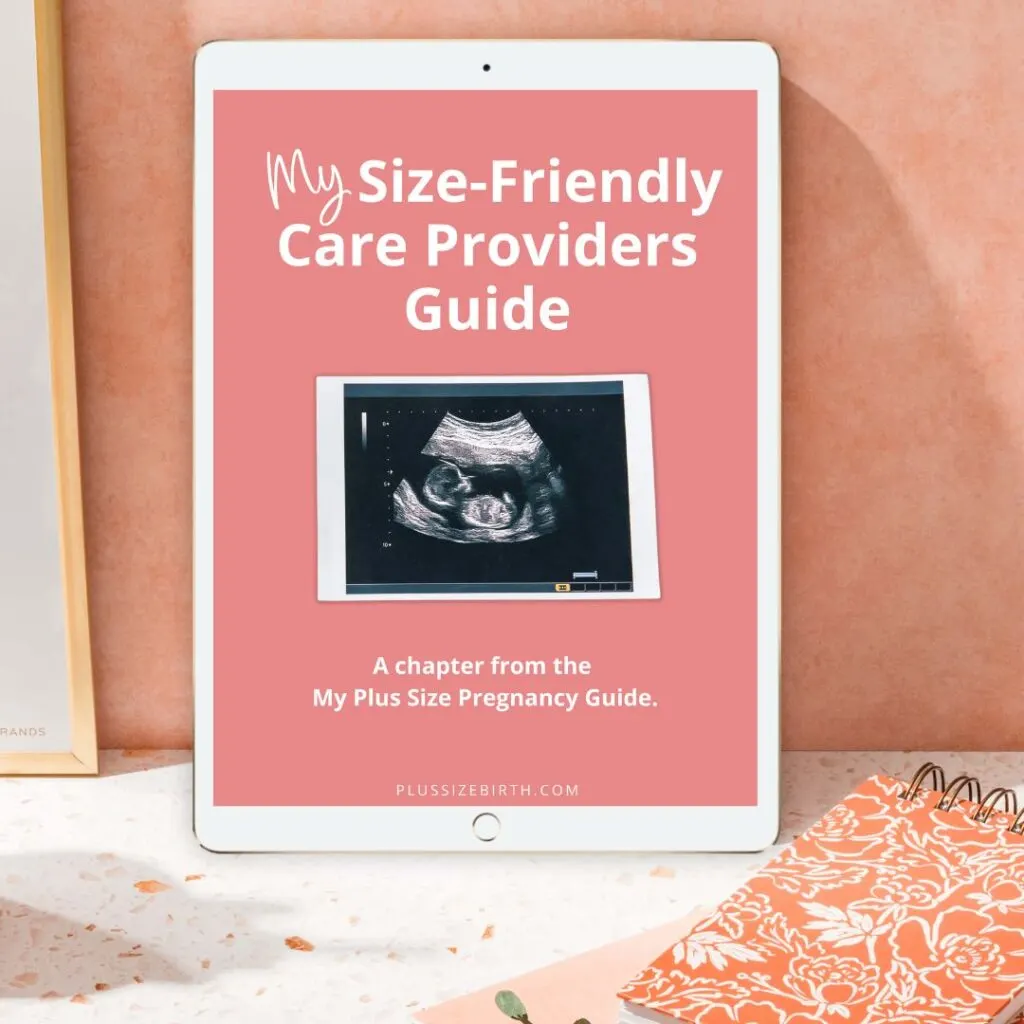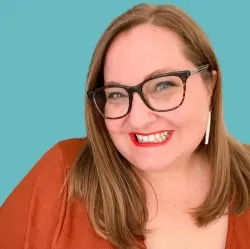 Latest posts by Jen McLellan, CBE
(see all)