Women like Jessica, in her red fitted plus size maternity dress, continue to break down barriers. They show us that size is not a limiting factor when it comes to your dream maternity photos!

Being a "big girl" and being pregnant was something I was self-conscious about. I was 10 pounds heavier this time around for my second pregnancy. During my first pregnancy, we struggled to get pregnant and I blamed myself for being overweight.
After seeing a fertility specialist, I was diagnosed with Polycystic Ovarian Syndrome (PCOS). This diagnosis was finally the answer to so many of my weight issues! I had since been put on medicine that helped us get pregnant right away the second time around and I was shocked.
I went back to see my awesome team of midwives and my OB that I used previously. With my son, I had a wonderful experience with them with and I was hoping to have an equally great experience with my second pregnancy.
I started seeing a midwife, and within my first 15-weeks, she started talking to me about taking the glucose test. During my first pregnancy, I refused the test and asked why I had to do it so early. I didn't have to do it this early with the first. She explained, in a very sensitive way, that because of my weight they want to rule out gestational diabetes earlier in pregnancy than later. I understood but still kept pushing the test out.
Smugly, I thought to myself "just because I'm overweight doesn't mean I have anything wrong". I felt like they "sized" me up as soon as I walked in the door and made assumptions based on looks. Since I had no complications in my first pregnancy, why would this time be any different?
At the 20-week mark, I finally took the test and got a call a few days later that I did, in fact, have gestational diabetes. I was crushed. I never expected any complications (who does, amiright?!). My first thought after getting the news was "what have I done?! I've created this risk." I asked to have the test taken again–maybe I didn't eat the right foods before the test, or maybe it was just a fluke?
My midwives were great and encouraged me to take the next 20-weeks in stride. I saw a nutritionist and she helped me along the way. I never had to take insulin and kept it controlled with diet and exercise.
The nutritionist explained that due to my PCOS I was more insulin resistant than normal. There was nothing I could have done to prevent this before getting pregnant and that it was all hormone-related. I felt relieved. She even suspected that I had it with my first pregnancy, but it was missed.
As the weeks went on I realized that, although checking my blood sugar 4 times a day was annoying, it was actually making me very aware of what I was eating while pregnant. I wasn't able to eat whatever I wanted and blame it on pregnancy. This helped me to only gain 12 pounds! I was so proud of myself.
I'm so thankful that I had such a great team of midwives and doctors. They never made me feel inadequate or less than for being plus sized. They told me I was strong and capable!
Before we welcomed Oliver, I made the decision to take maternity pictures.
I had some taken with my first son and I knew I wanted to do it again. There were times that I worried about how I would look–and that I would criticize every imperfection, but I knew this time in my life could never be repeated. I knew that I would regret not having them done. That in 20 years I would look at these pictures and say, "I looked great!" and know that my body was doing amazing things to grow a baby.
The pictures I saw online of romantic images with beautiful (mostly thin) women, were ones I always admired. I wanted that for myself but the thought was dashed once I realized I could not find any dresses that fit my pregnant body on my own.
I found a photographer, Amanda of Acapello Photography, through a recommendation from my doula. Her images were breathtaking! I wondered if she could do this for me, and doubt started to creep into my thoughts.
Amanda told me to take advantage of a local woman who rents out dresses specifically for maternity photo shoots. She seemed pretty confident I could find something to wear.
Secretly, I wanted to wear a dress that showed off my belly, a fitted plus size maternity dress, but I figured that was out of the question. Either it wouldn't be available in my size, or I would be unhappy with my body.
At the fitting, many flowy dresses were pulled out of the closet and I tried them on with optimism. But, they made me look bigger than I already was!
Finally, a red dress was brought out that she warned was "form fitting", but that she thought I would look great in it. She shared her opinion that she thought everyone should wear a form-fitting dress for their maternity shoots no matter their size. This was the encouragement I needed. I was surprised at the stretch and took a selfie to send to my husband for his opinion. He replied that this dress was his favorite out of all the others!
I reserved it and had a wonderful experience with Amanda. She captured our growing family in a way that I will always cherish!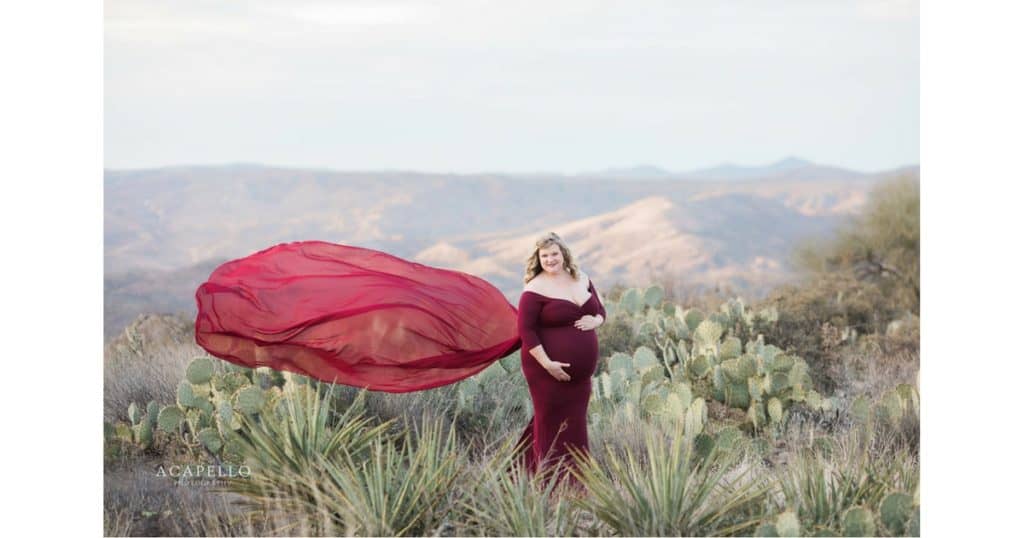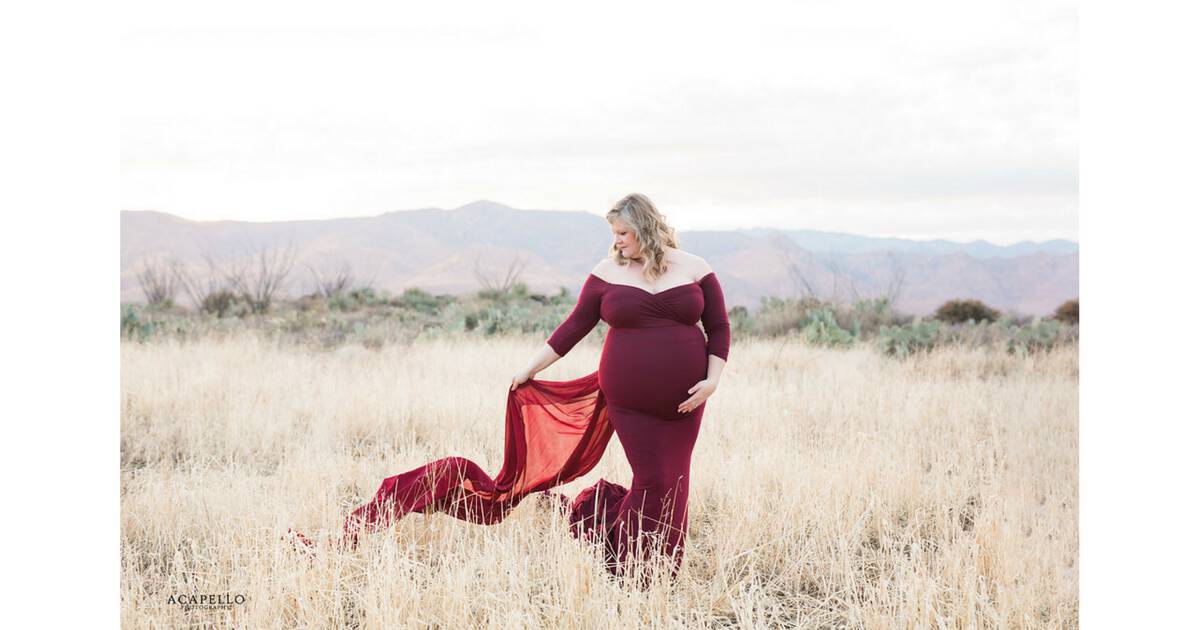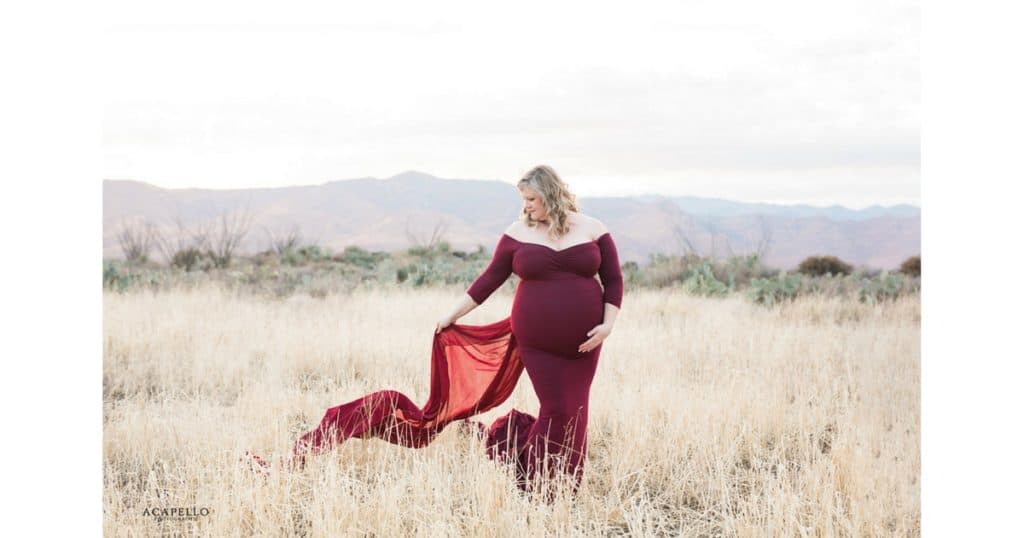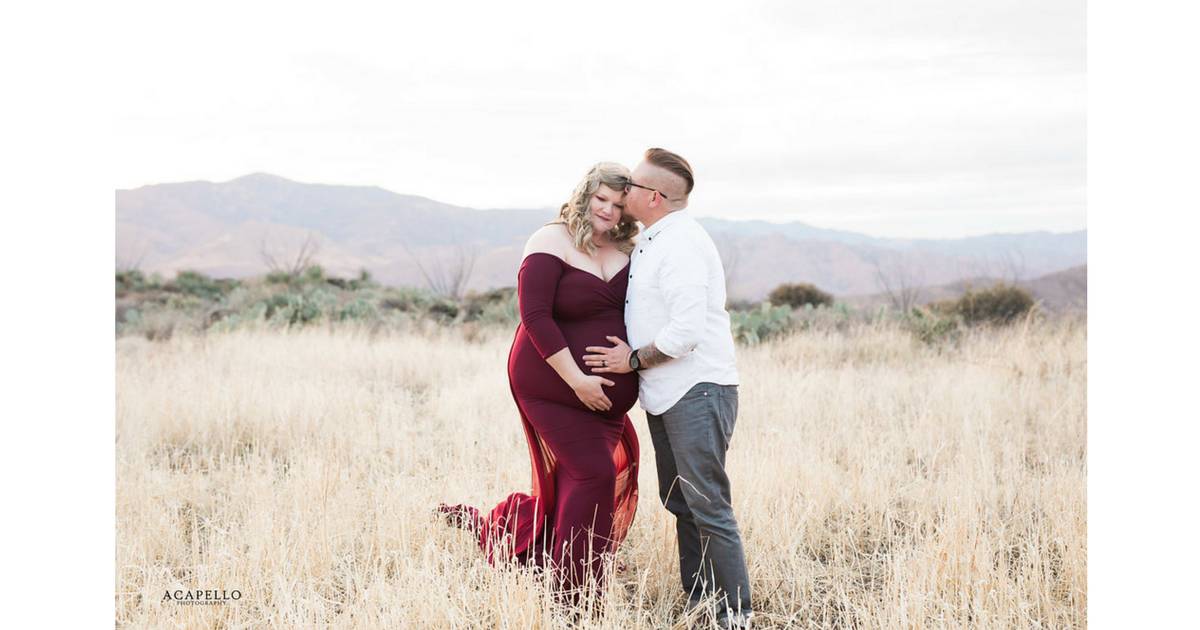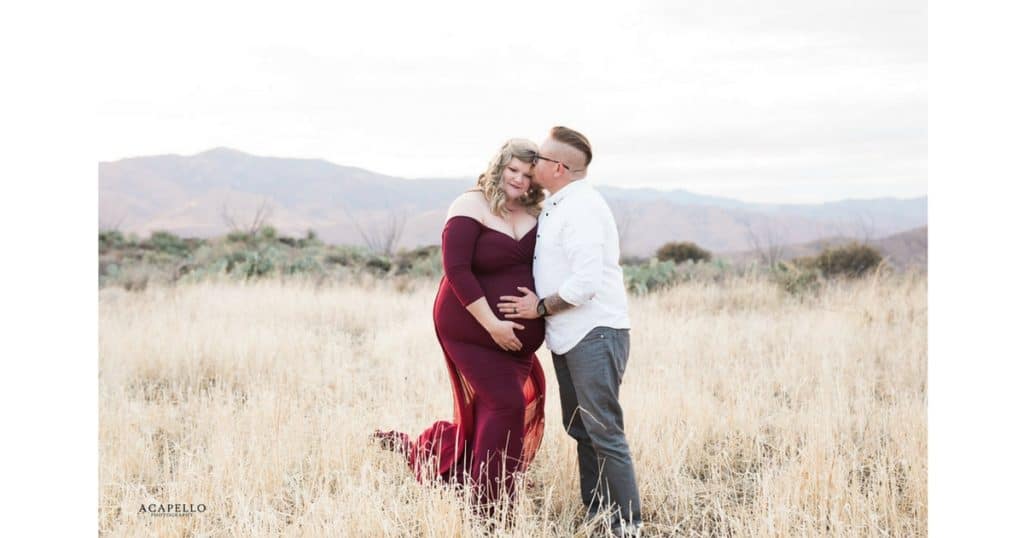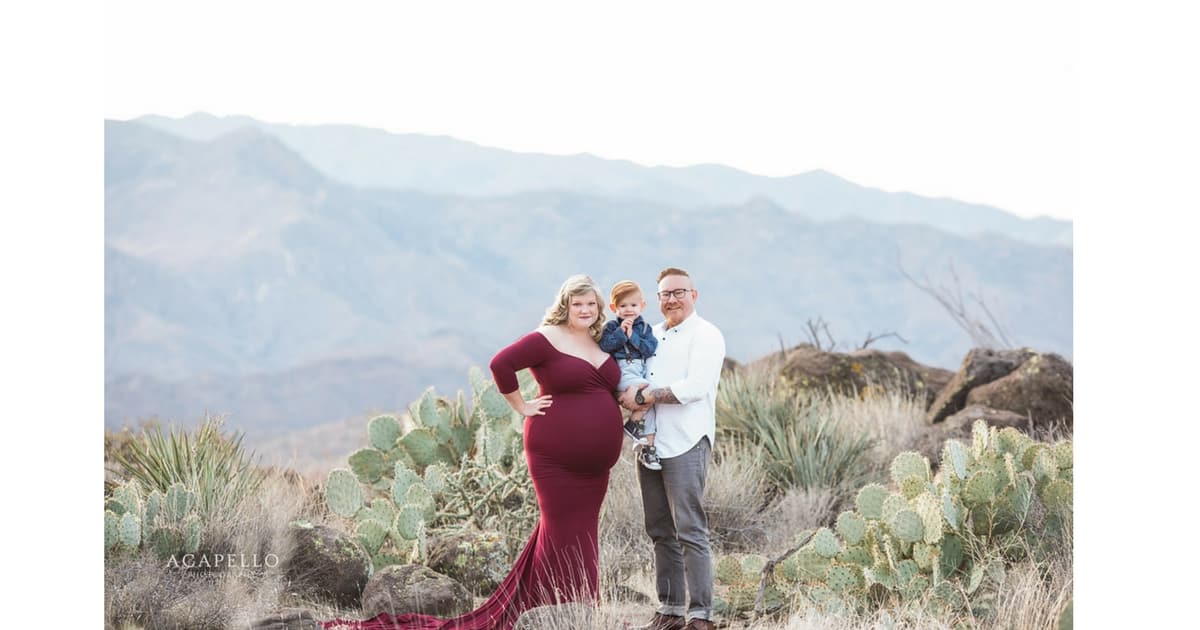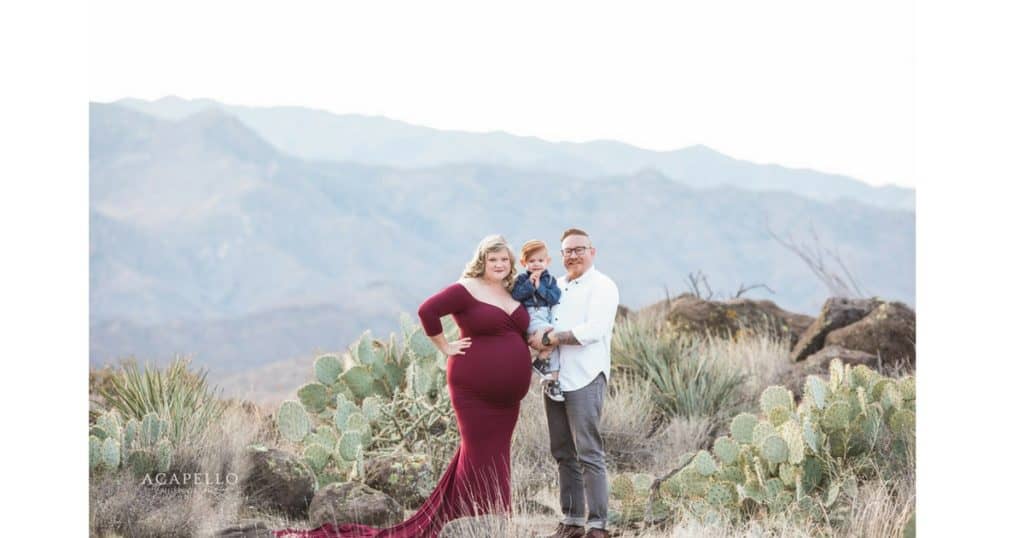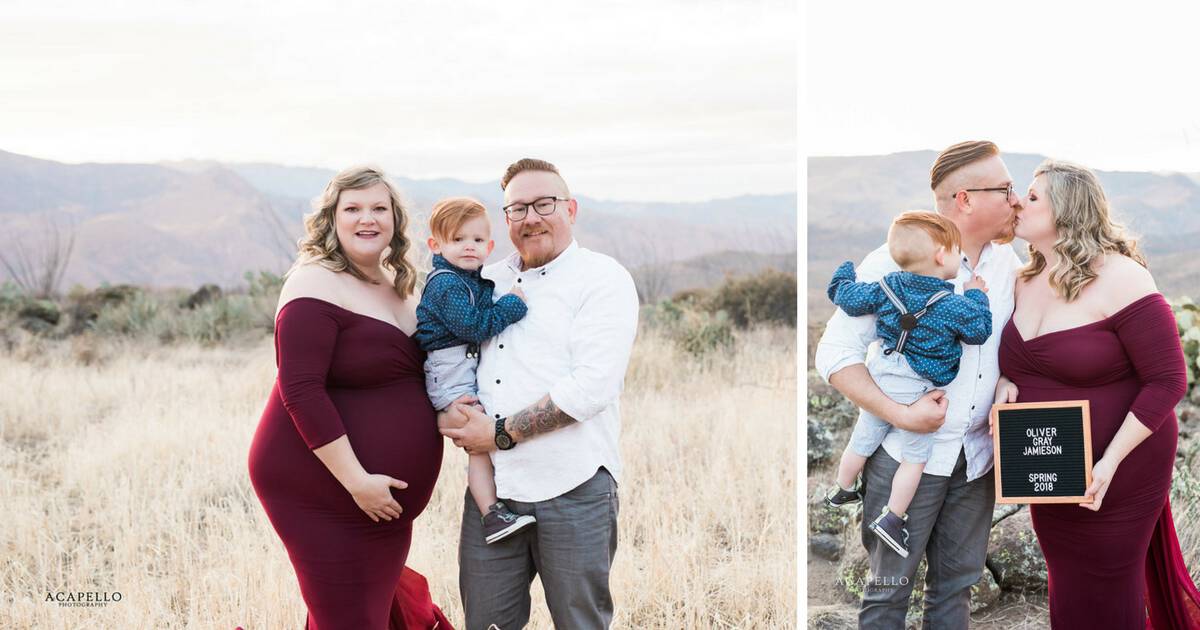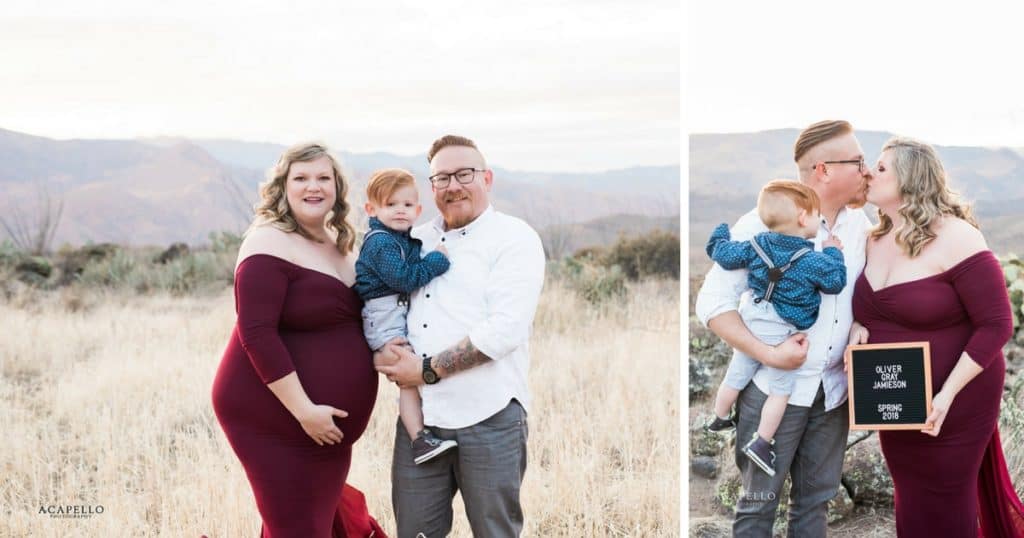 Photos from Acapello Photography follow Amanda on Facebook and Instagram!
Get Support!
Subscribe to our informative weekly newsletter, and you'll receive a free resource on how to connect with a size-friendly care provider.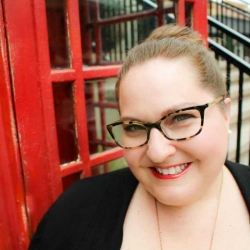 Latest posts by plussizebirth
(see all)