If you love babywearing and watching unboxings then you are in for a treat with this sponsored plus size babywearing unboxing with Tula!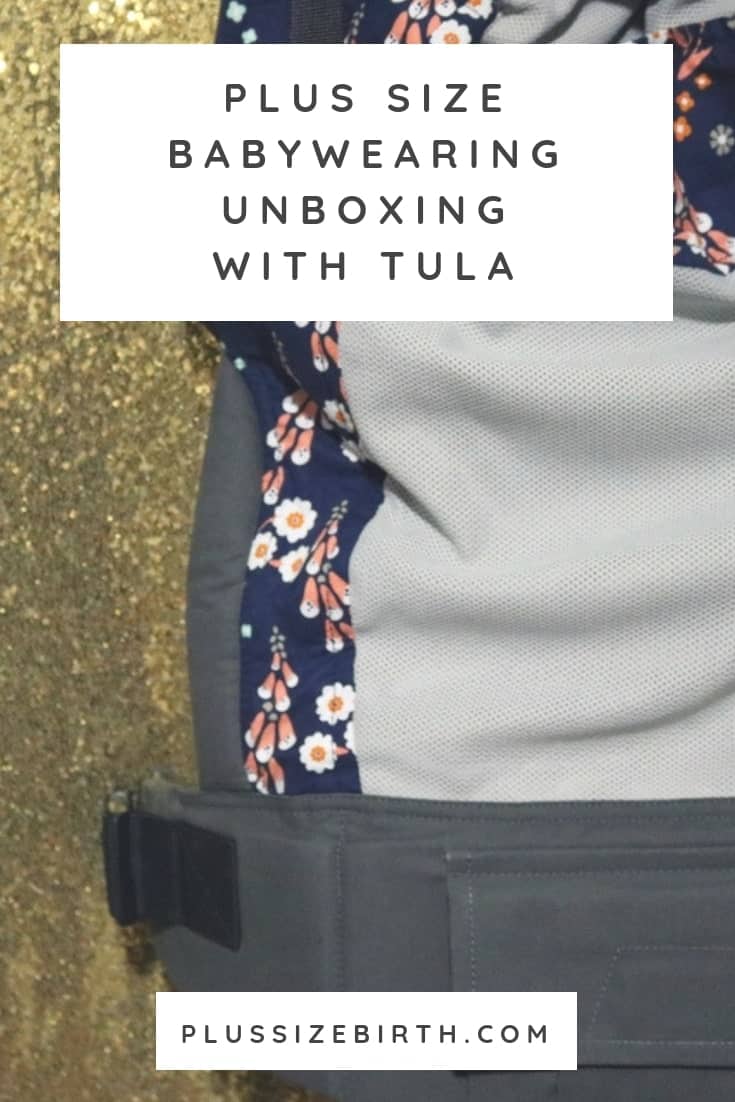 When it comes to plus size friendly carriers, Tula is one of my favorites! It's also a must-have for the Plus Mommy Facebook community. I know this to be true because anytime I ask the community, "What's your favorite option for plus size babywearing?" Tula is always a top mention.
Community member SueAnne even shared her journey to babywearing within the article, Embrace Babywearing: A Plus Size Mother's Story (photo by Michelle Frankel).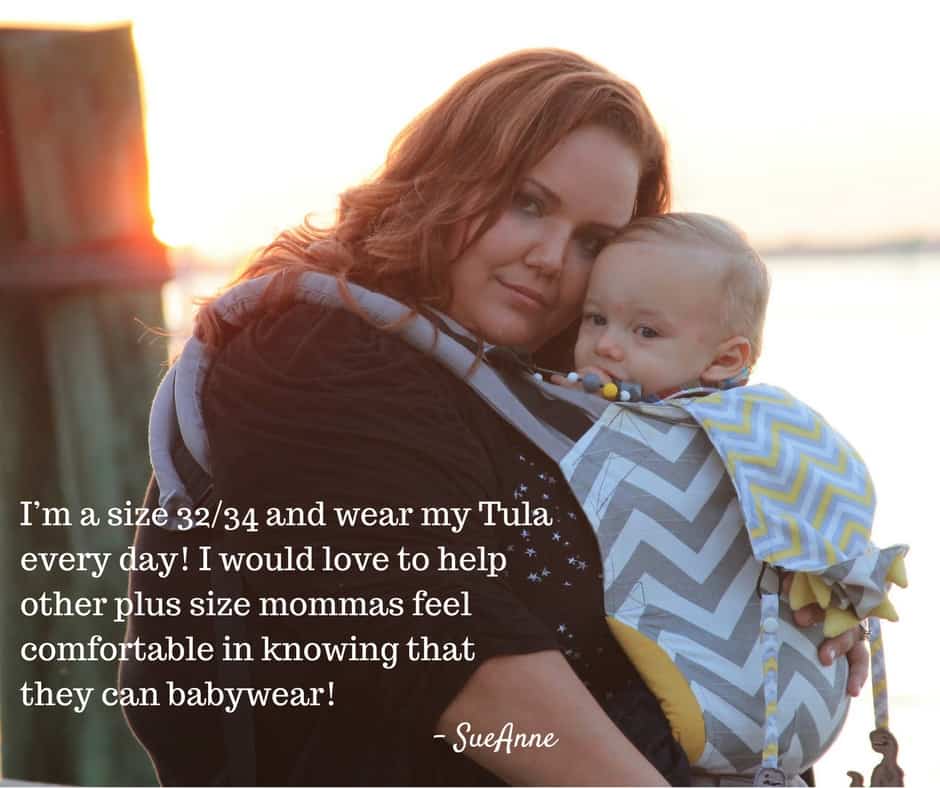 In the plus size babywearing unboxing video below you'll get to not only hear me chat about why I adore babywearing but see me snap a carrier onto my very big hips. The carrier I'll be reviewing is from the Coast Mesh Carriers line.
Tula Coast Carriers are designed to bring a cool ocean breeze to your day! This line of baby carriers offers a reinterpretation of our original framed panel design using breathable mesh material which creates a ventilated carrier perfectly suited for active lifestyles and warm weather locales. 
I'm not sure where you live but it's H-O-T in my neck of the woods! So wanted to share a babywearing option that is perfect for warmer weather. I also selected the toddler size carrier because I feel like many people are under the impression that babywearing is only for when we have tiny infants. That's far from the case and many people babywear for the first few years of their children's lives.
Here are some basic must-know details about the measurements for this specific size-friendly carrier for toddlers and be sure to click on this link for even more details – https://babytula.com/collections/coast-mesh-carriers
TODDLER CARRIER PRODUCT MEASUREMENTS:
Toddler Carrier Panel Measures 17.5" tall and 18.5" wide at the seat.
Hip Belt Measures 5″ tall and 27″ wide.  Additional webbing extends approximately 30" (waistband total of ~ 57" long).
Weight of the carrier: 2 lbs.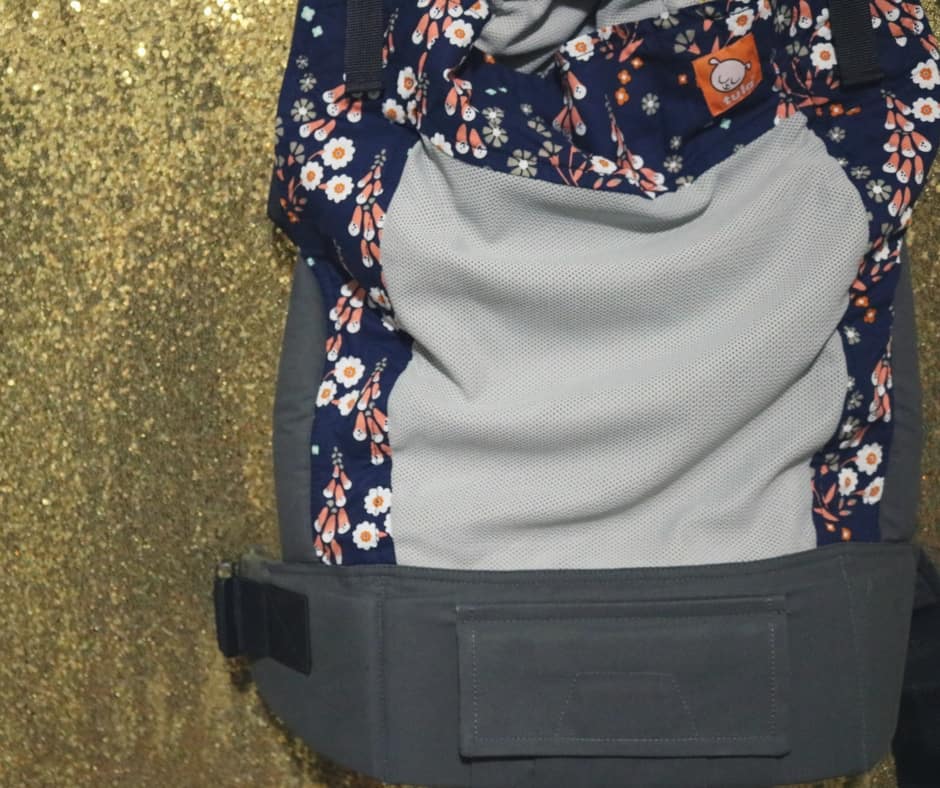 And now for your viewing enjoyment…
As I said in the video, babywearing is for every BODY. I encourage you to wear your babies (and toddlers) with confidence. Don't compromise your comfort by purchasing from a brand that is not size friendly. Invest in a carrier from a company that designs their products with families of many sizes in mind.
Get Support!
Subscribe to our informative weekly newsletter, and you'll receive a free resource on how to connect with a size-friendly care provider.