Are you wondering what is an apron belly? We're going to talk about it, and if you have an apron belly, please know that you are not alone!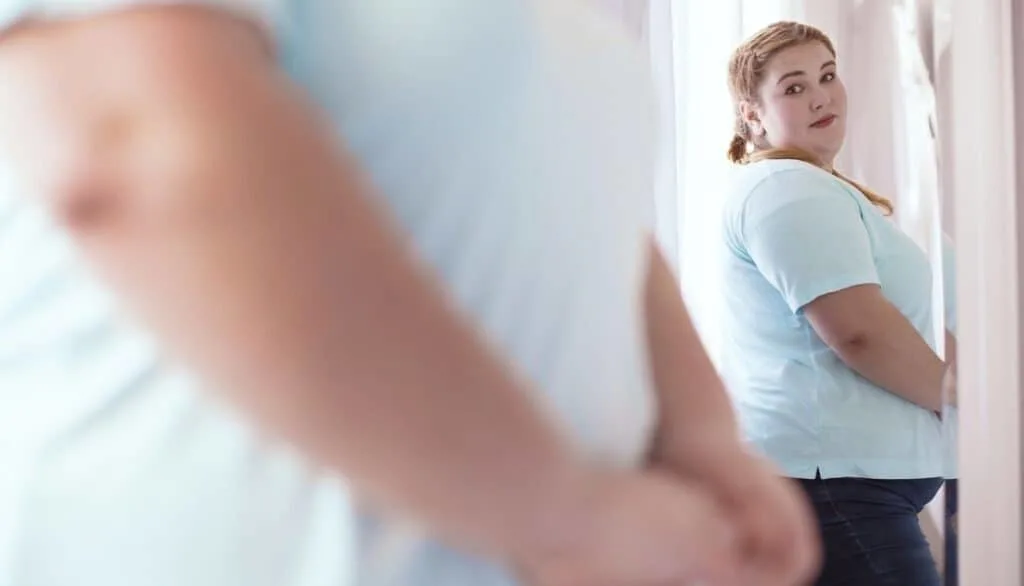 What is an Apron Belly?
A pannus stomach is commonly referred to as an apron belly or a mother's apron. The apron hanging belly is a flap of excess skin, tissue, and adipose tissue (body fat) that hangs at the bottom of the abdomen.
An apron belly occurs when the adipose tissue surrounding the internal organs expands (often due to pregnancy), resulting in an additional apron-like flap under your abdominal muscles and in front of your intestines.
It's not uncommon for people who are very plus size, have rapidly lost a lot of weight, or have had many babies to have a skin apron or hanging stomach. With this said, people who have never given birth or are thin can also have an apron belly.
If you have an apron belly, you shouldn't feel ashamed! Know that having one often causes more emotional than physical distress.
Disclosure: Plus Size Birth is a participant in the Amazon Services LLC Associates Program, an affiliate advertising program. As an Amazon Associate, I earn from qualifying purchases. Read more about these links in my disclosure policy.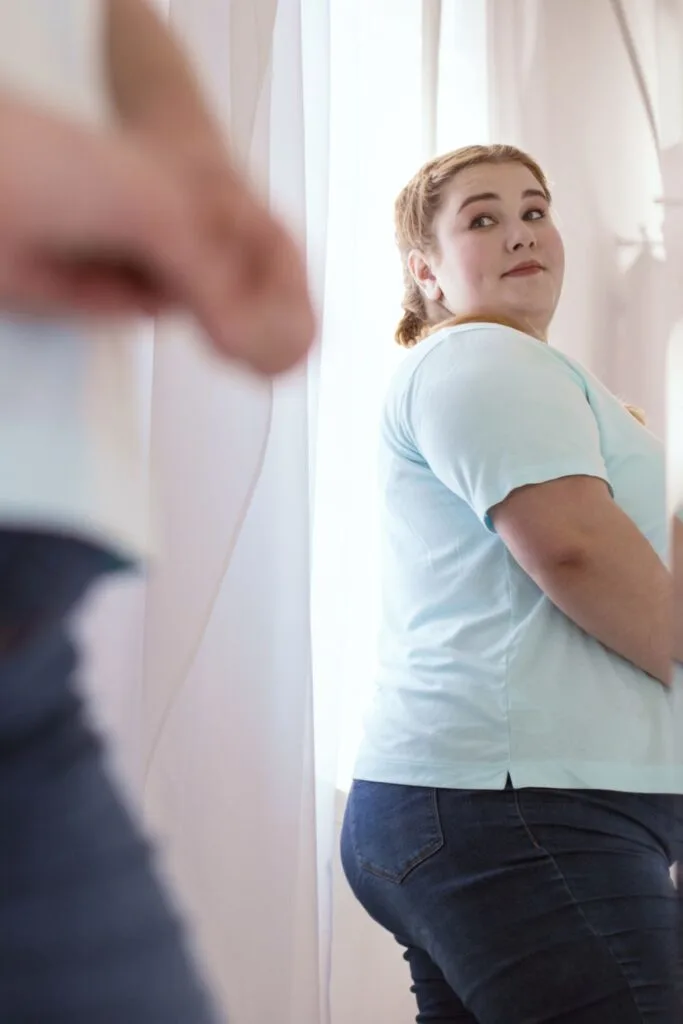 When you Google "apron belly," "stomach apron," or "mothers apron," you mainly get tips on how to get rid of an apron belly – from weight loss (that often makes an apron belly hang lower but look more deflated) to surgery (that's not an option for many due to insurance or financial limitations).
This article isn't about changing your hanging stomach. It's about how to live with an apron belly and feel more comfortable daily!
Apron Belly Support Tips
Like a B Belly, an apron belly can be emotionally difficult for plus size people to have.
Yet, unlike a B Belly, an apron belly can be a great source of discomfort.
Anytime there is skin-to-skin contact, like underneath large breasts, for example, you need to be cautious with any build-up of moisture and sweat because the skin there can become easily irritated.
It's important to keep a stomach apron clean because heat rashes, skin ulcers, and skin tags can occur due to the constant dampness in that area.
One of the best ways to clean an apron belly is during your usual shower routine. The use of a shower brush or hand-held showerhead can be very helpful to thoroughly clean under the fold.
Following a shower, use extra time and care to ensure you get your skin completely dry. Using a hairdryer on cool can help an apron belly get fully dry.
Then, depending upon the size of the apron, you might use pads or powders (anti-fungal powders are best, and many plus size women recommend Micro-Guard Powder) to keep the area dry for the duration of your day.
Coconut oil is anti-fungal and can be soothing under an apron belly. Please note that cornstarch powder shouldn't be used because it can cause yeast infections.
Some women have shared that an apron stomach girdle, like a plus size maternity support belt or band, can help to alleviate discomfort.
When it comes to underwear recommendations for having an apron belly, the most popular options are plus size support underwear or plus size women's support boyshort briefs.
It's important to know that you're not alone if you have a mother's apron!
Below you'll read quotes from our community members sharing their tips for hygiene, clothing options, intimacy, and more! Many suggestions will have links provided to products and images you can click on.
Please note that it's a good idea to check with your care provider before using any products that are unfamiliar.
This group finally gave me a name for my apron belly never thought of it technically, just have had it for years due to being pleasantly plump! – Janice
I just always called it my FUPA, lol – Heather
My personal experience with this started after having my first daughter. I had always been big but my skin was tight, not a hanging flap until after I gave birth.
Then my body changed, and I hated the way it looked now. I would wash under it every time I used the bathroom at home because sweat was collected there. I began to love myself no longer.
Then I joined a mom's group in our area; there were only three bigger moms. I felt so out of place until one day one of smaller moms started complaining about her hanging skin and about five other smaller moms chimed in saying they had the same issue.
That day I realized it wasn't from me being fat that I had the hanging skin it was from me bringing this beautiful life into this world and that I wasn't something that I suffered through alone.
That day I began to love myself again.
I don't choose to hide my body anymore, its the only one I have got and I'm going to be proud of it. I even rocked a "fatkini" at the beach on summer vacation this year. – Trista
It's a change I bear that reminds me of the daughter I bore. Unfortunately, it means I can't wear what I wore. – Beth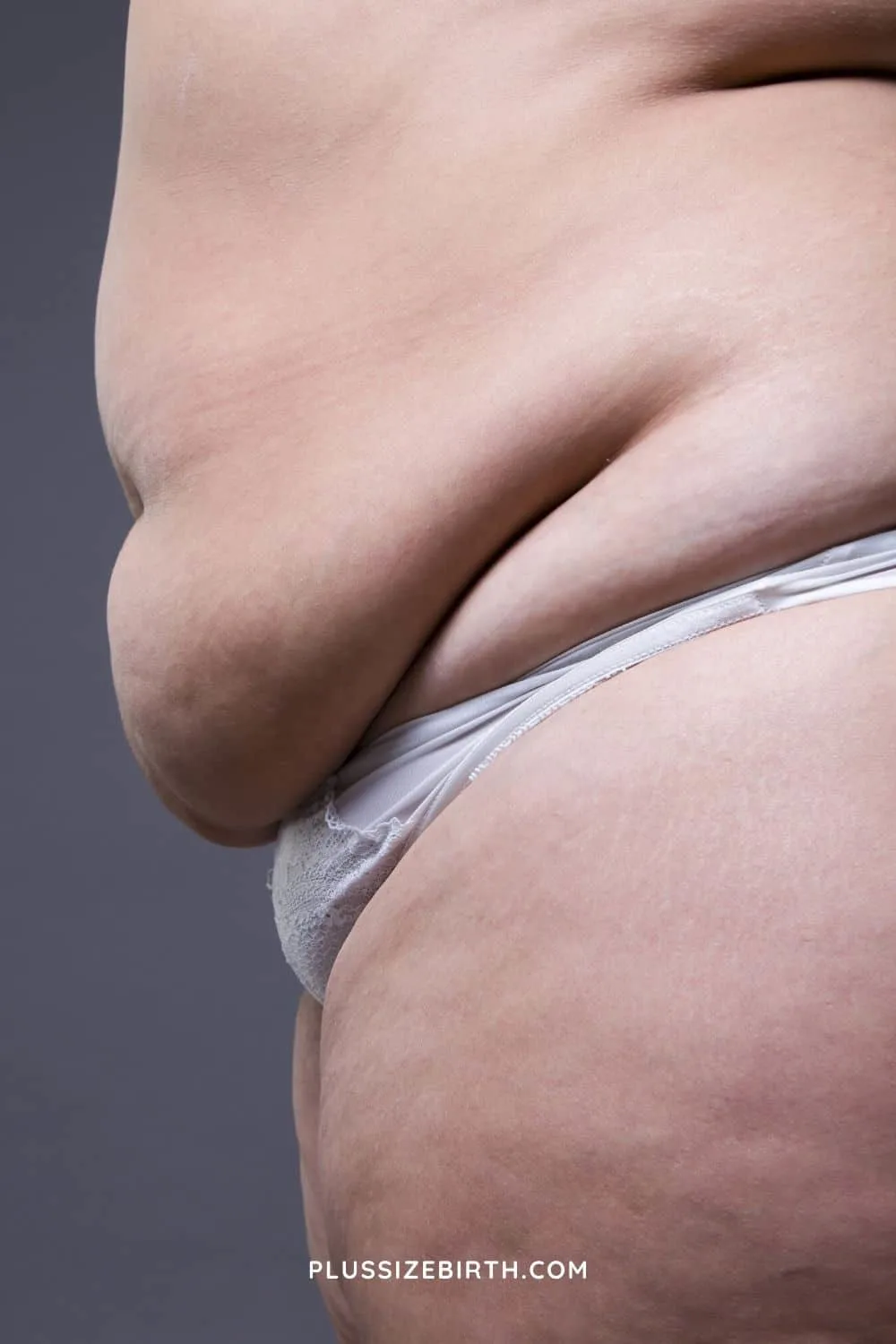 Helpful Hygiene Products & Suggestions For A Stomach Apron
I've had an apron belly as far back as I can remember. It got worse after my first c-section. I started having problems with chaffing. I started using an invisible solid stick deodorant every day. – Rebecca
Hibiclens: this is soap surgeons use to scrub up before surgery. It kills EVERYTHING and it stays active on the skin for hours and hours.
Maxi pads are not just for periods, perfect for keeping post-c-section wounds dry and infection-free. I just folded a maxi pad in half and stuck that sucker under my hanging stomach and healed perfectly! – Daniella
You don't have to use maxi pads! See this great options below.
Monistat puts out an anti-chafing gel-cream that is a lifesaver under the apron! – Candice
Got a nasty rash? Get diaper rash cream (Desitin is the best)! Helps so much!!! – Lori
Goldbond is a lifesaver! – Audra
I use a big powder makeup brush to apply my powder under my tummy. Makes it much easier! I just make sure I lift and scrub while in the shower to remove the buildup of powder since that does happen. – Tamara
Clothing Suggestions For A Mother's Apron
No jeans for this girl, my belly enjoys stretchy pants that kind of keep my belly tight and I need them to be high wasted – Trudy
Sizing up a 1-2 sizes of Spanx or similar support garments has offered me both support and shaping. It's uncomfortable to have my apron swing around when I walk even when I am not pregnant and this stops that. – Sarah
I wear plus size capri leggings, looser in the leg and have the tall waistband. Cowcow dresses, skater style and full skirt. – Olivia
I've started wearing more plus size tunics and waist-less dresses or plus size empire dresses. I don't like the look of me in jeans or shorts anymore. Plus size leggings and plus size compression leggings squish me down are ok, but only if the shirt is long enough to cover the strange shape – Beth
I had an apron belly before I got pregnant so gaining all the weight that I did really took a toll on me. The belly band was definitely great towards the end of my pregnancy and the first few weeks after my C-section. – Daniella
I continue to wear plus size maternity pants just to keep it tucked in. – Camille
I've had an apron literally since I was 4 years old, and right now I've been through two pregnancies and lots of weight fluctuations. The two things I hate the most are the way it claps against the tops of my thighs if I run or just move too quickly. It's a very strange noise that is very noticeable! Compression workout pants help with that. – Sarah
Plus Size Underwear For A Hanging Belly
I wear my underwear under my belly and my pants over. I'm extremely particular about this. My underwear ALWAYS bunches up in the back because of all the extra fabric, or they fall down because they are too loose. – Ann
I gave up underwear mostly. I wear something like sleep shorts instead unless it's that time of the month, then it's plus size briefs. – Elizabeth
I'm totally about to embarrass the crap outta myself, but here goes: As I've lost weight and the belly hang is worst, I've noticed my butt is smaller and I'm in desperate need of new undies…. my solution? I bought a size up (these undies go to a size 6XL) and wear them backward! – Susie
Intimacy Tips When You Have A Mother's Apron
Pillows! Use under your hips especially. – Jessica
I wear a plus size baby doll lingerie top (like this 6XL lingerie) that puts a lot of emphasis on my boobs, straighten my hair, and full-on makeup so eyes are fixated on my upper half – Samantha
I have 3 kids…the clothes just come off. No time for special lingerie, lol! I have occasionally done no panties under a skirt if I have time to think ahead. Ha! The older I get I've learned to just embrace it, it's my body…if you don't like it then that's on you. There are plenty of guys that don't mind it. – Rebecca
Mother's Apron Additional Obstacles & Solutions
Omg, and seat belts!! The seatbelt is supposed to lay "flat across the hips." Yeah right. It sits right on top of my belly. – Breanna
Try a seatbelt extender if you have this struggle. Safety is important, and there's no shame in asking for an extender when you're on a plane.
Wiping!? Gosh, the belly makes it hard! – Jordan
There are some options here, too, like using a wiping wand for longer reach as well as a bidet sprayer.
Shaving is the worst… You want to be trimmed and sexy, but to get that way, you have to either master a belly hold and razor shave or plan some alone time so that you can lay on the bed and do this in privacy. – Natalie
I found Nair works a lot easier than razors! Not a perfect smooth but enough that if you don't feel like razoring, you can at least feel clean! They have a cream you can use in the shower now, so a bit easier. – Becky
As a plus size mom with an apron belly (thanks, kids!), using the standard peri bottle from the hospital and midwives was never easy, but I made it work each time with four babies and four vaginal deliveries. Someone gave me the Fridababy Peri Bottle this pregnancy, and it's amazing. It is easier to use because of the bent nozzle, and the shape fits better in my hand. – Sarah
Apron Belly Surgery Options
I got a panniculectomy. I haven't had a c-section, and my apron was from weight loss. My insurance covered 100% – if you have documentation of rashes, apron belly surgery can be covered. I had a great plastic surgeon. – Anna
My surgery with a tummy tuck, muscle repair, and lower body lift will be around $14,000. – Sue
As we shared above, for many people, surgery isn't a possibility due to insurance and/or financial limitations. However, you can always talk to your care provider about options you may have.
Once again, please know that you're NOT alone if you have an apron belly!
Common FAQs About Apron Bellies
What causes an apron belly?
When adipose (fat) tissue around the internal organs expands, this can result in the lower abdominal area growing and hanging down, causing an apron-like flap. Pregnancy, weight gain, and extreme weight loss can result in an apron belly.
Can you get rid of an apron belly?
Weight loss can reduce fat deposits and make an apron belly smaller. However, for most people, the only way to fully get rid of an apron belly is to have a panniculectomy.
How can I keep an apron belly clean?
Good hygiene is critical to help prevent the skin under an apron belly from developing rashes and other dermatological issues. Make sure to get fully dry following bathing and when experiencing perspiration. Anti-chafing cream can also reduce skin irritation.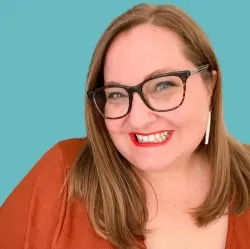 Latest posts by Jen McLellan, CBE
(see all)