When it comes to plus size pregnancy essentials, we have a list of items that will truly make a positive impact along your plus size pregnancy journey.
Disclosure: Plus Size Birth is a participant in the Amazon Services LLC Associates Program, an affiliate advertising program. As an Amazon Associate, I earn from qualifying purchases. Read more about these links in my disclosure policy.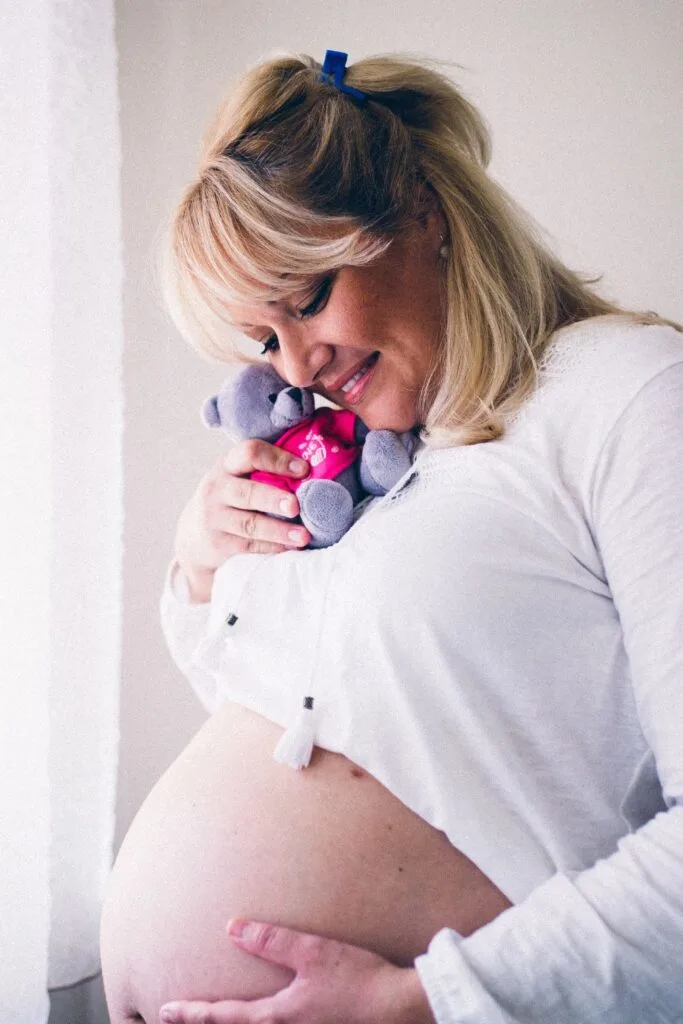 Pregnancy Essentials When You're Plus Size
Plus Size Maternity Clothes
Plus size maternity clothes combines style and adaptability, providing stretchy, comfortable fits that cater to a changing body. It's about more than just comfort; it's a confidence booster, allowing individuals to embrace and celebrate their evolving shape.

These clothes are a trendy, practical choice for those looking to maintain their fashion sense during a transformative life stage. And they do exist even though that can be a bit difficult to find. See our guide to plus size maternity clothes!
On a final note, you don't need to break the bank for plus size maternity clothes; source clearance for a few key items can be cost-effective, and you might be surprised at how long your regular wardrobe continues to fit comfortably.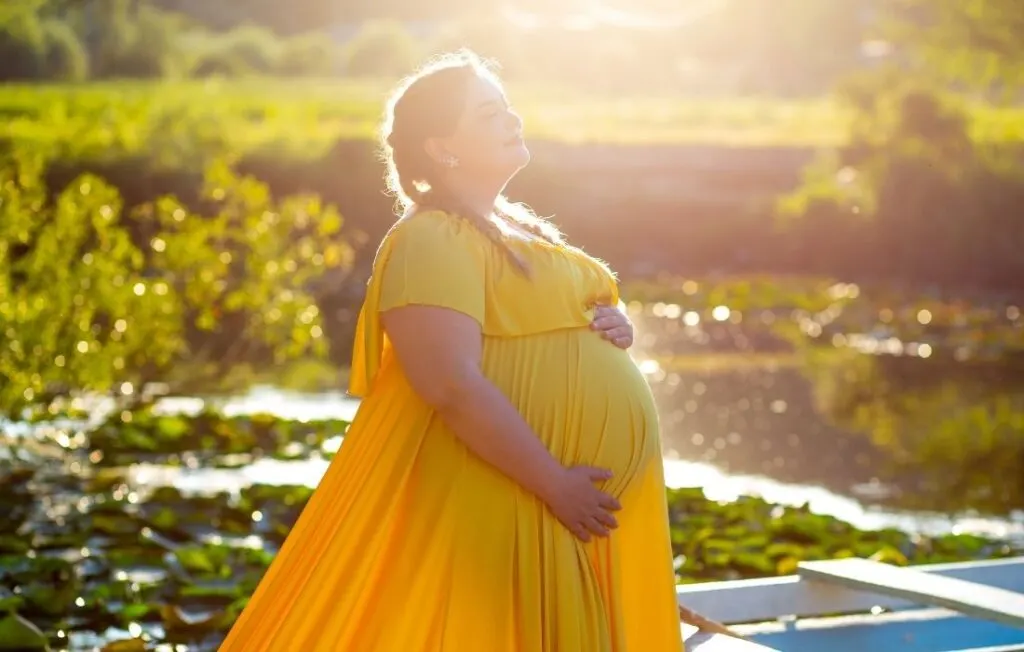 Plus Size Boy Shorts Underwear
If you want to rock plus size maternity undergarments, we LOVE these that go to size 4XL.
An alternative you might want to try, that will last throughout pregnancy and well beyond, are these plus size boy short underwear.
See even more options – The Best Plus Size Maternity Underwear Options.
Plus Size Belly Band
When you're plus size and pregnant, the way your body changes can be a little unexpected.
Many people have what's referred to as a B Belly. That means, when you stand to the side, your belly looks more like a B than a D. It can be upsetting but please know if you're experiencing this, you're far from alone.
A belly band can help smooth out the B and make your belly appear more like a D. This band can also be a lifesaver if you're experiencing back pain or if you have a belly that hangs low (also known as an apron belly).
Below is a favorite but you can see our full list of plus size belly bands and support belts.
Plus Size Sleep Pillow
Finding a comfortable position for sleep during pregnancy is a lot like playing a game of Tetris.
Just when you think you have everything perfect, a shape will come out of nowhere (a pillow sliding out of place or a baby moving inside of you!). Then you have to start all over again getting yourself into a good position.
Rather than playing this game of aligning 15 pillows, you might as well just invest in a comfy sleep pillow. We've heard from community members that these are the best sleep pillows pictured below.
Exercise Ball
So maybe this shouldn't be on our list of plus size pregnancy essentials, however, if you have some extra cash then it's a worthwhile investment.
An exercise ball can provide relief when sitting (yes, even sitting can become tricky).
It's also an amazing comfort measure during labor. Not to mention how much newborns enjoy being lovingly bounced to sleep while you sit on a ball. Plus, it can be used, as its name alludes, to get some exercise during pregnancy and postpartum.
I know what you might be thinking, 'Am I too big to sit on a ball?' The exercise ball below holds up to 2,400 lbs (yes, you read that correctly – two thousand)!! It also comes with lots of goodies to support you throughout pregnancy and postpartum.
Plus Size Nursing Pillow
While plus size nursing bras and tanks with a built-in bra are truly plus size pregnancy essentials (if you're planning to nurse), a size-friendly nursing pillow is one of the nicest gifts you can give yourself.
This magical pillow helps you and your little one to get into a relaxed position for nursing.
The downside is that not all nursing pillows are size-friendly so we recommend the two below and see our full list of plus size nursing pillows.
Plus Size Baby Carrier
Babywearing is for EVERY body! No really, you can babywear!!
There's nothing quite as wonderful as being able to snuggle your newborn and still be able to semi-function like you used to do before joining Mommy Land.
We are HUGE fans of babywearing and hope you'll find a carrier that's perfect for you.
Since there are so many awesome options, we aren't going to list them here but encourage you to check out our plus size babywearing resource – Plus Size Babywearing Carriers and Wraps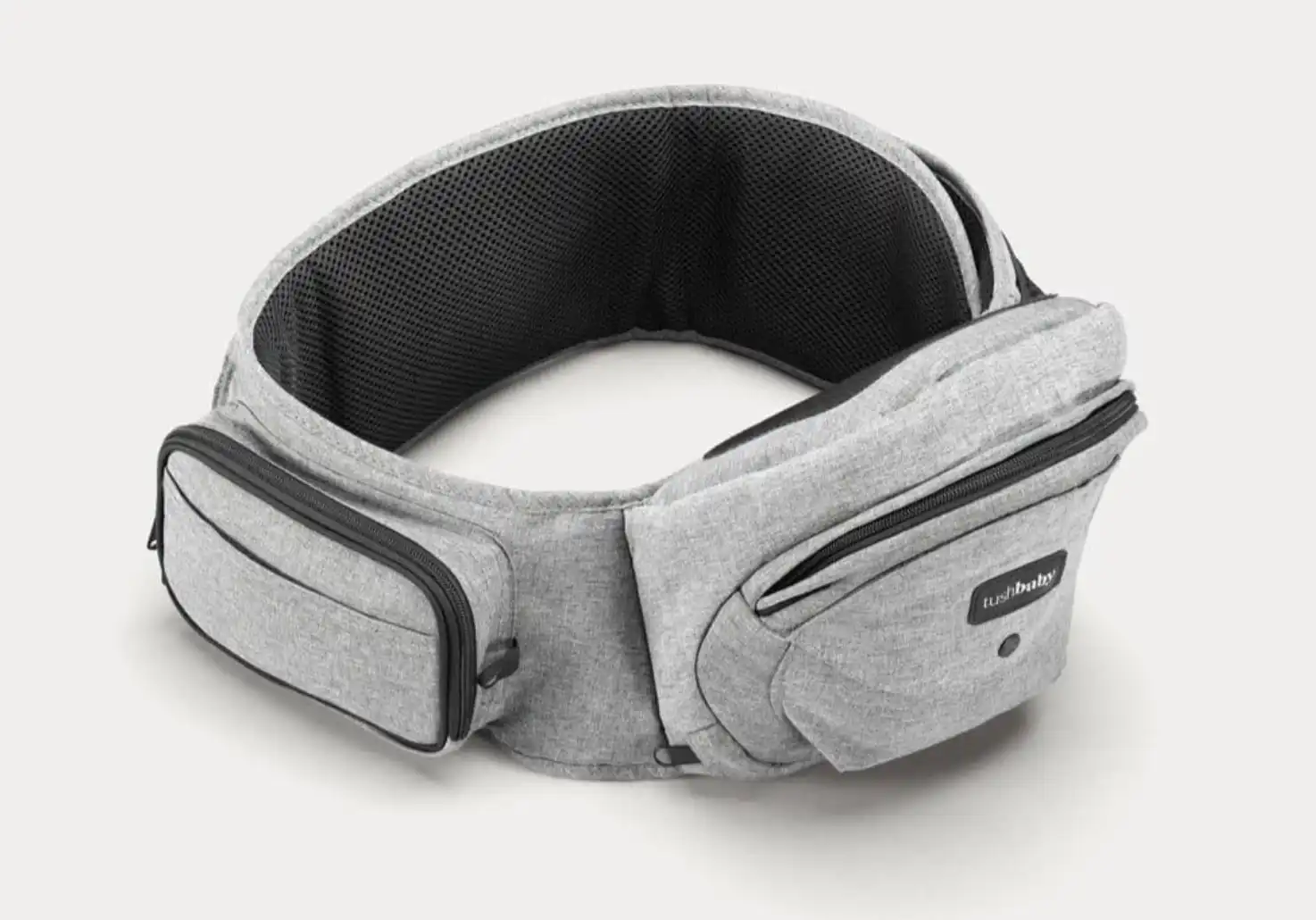 My Plus Size Pregnancy Guide
When it comes to plus size pregnancy essentials, this suggestion might be completely biased but we're going to promote it nonetheless ('cause we wrote it).
This My Plus Size Pregnancy Guide answers all of the most commonly asked questions about having a plus size pregnancy; from addressing the increased risks and how to reduce them to connect with a size friendly care provider.
There's also an audiobook option!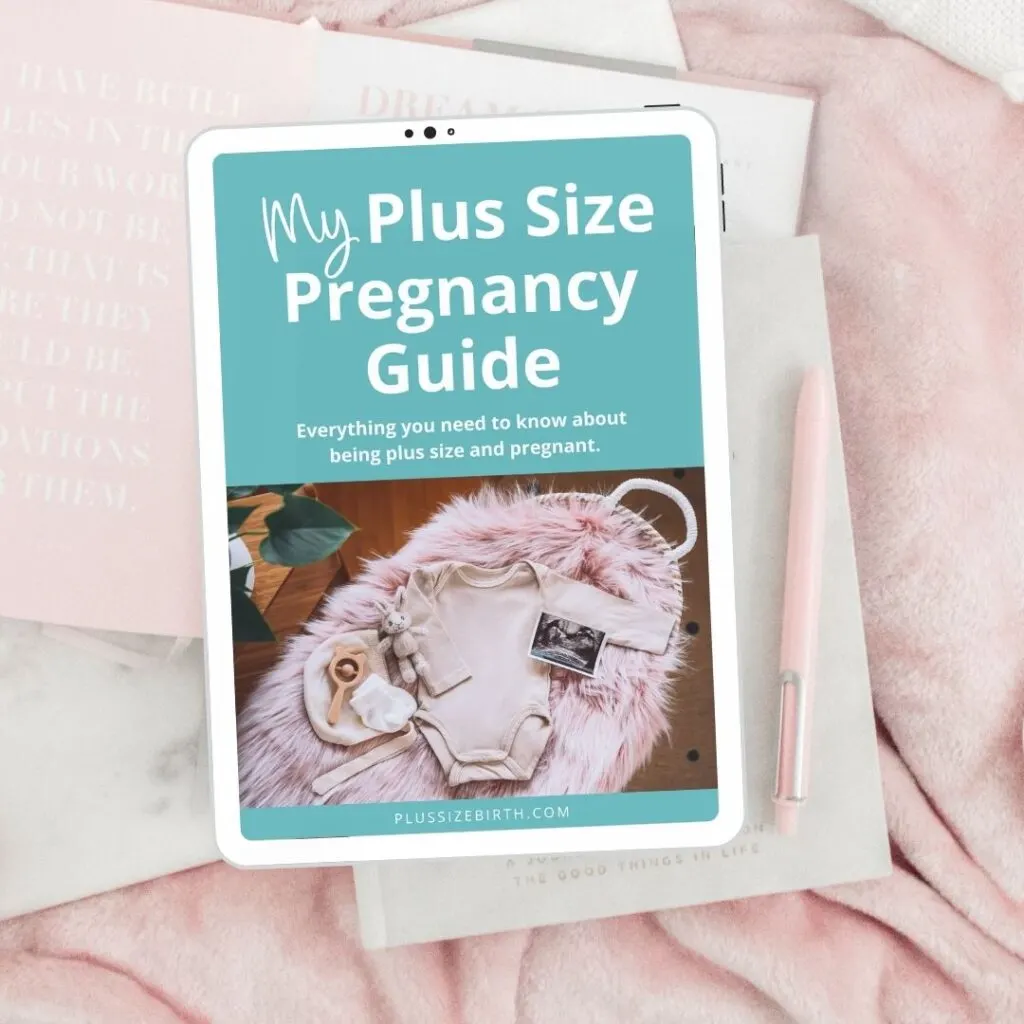 There you have it!
Please add anything you couldn't live without during pregnancy (or parenthood) in the comments below.

You can see even more items we recommend here – 29 Plus Size Pregnancy Gifts You Should Have On Your List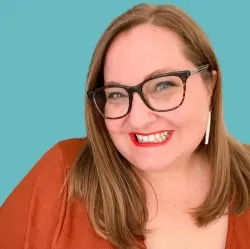 Latest posts by Jen McLellan, CBE
(see all)