I asked plus size moms why they did or did not invest in having a plus size maternity photo shoot.
For those who didn't take pictures, the answers varied from financial restraints, never feeling like they looked pregnant, to feeling self-conscious.
All of these reasons are entirely legitimate – especially the financial one!
If money is tight, I still encourage you to document your pregnancy.
Go to a park or stand next to a brick building. Hand your phone over to a loved one and do your very own DIY maternity photo shoot.
Free editing programs like Canva or mobile apps like Instagram will help transform your photos into works of art.
For those who can afford a plus size maternity photo shoot, or are gifted one, don't allow the way you look or think you look to stand in your way!
Parents-to-be of ALL shapes and sizes capture this momentous time in their lives.
If you connect with a skilled photographer they know angles to emphasize your plus size baby bump.
Trust me – they can work their magic and transform a B-Belly to a D-Belly!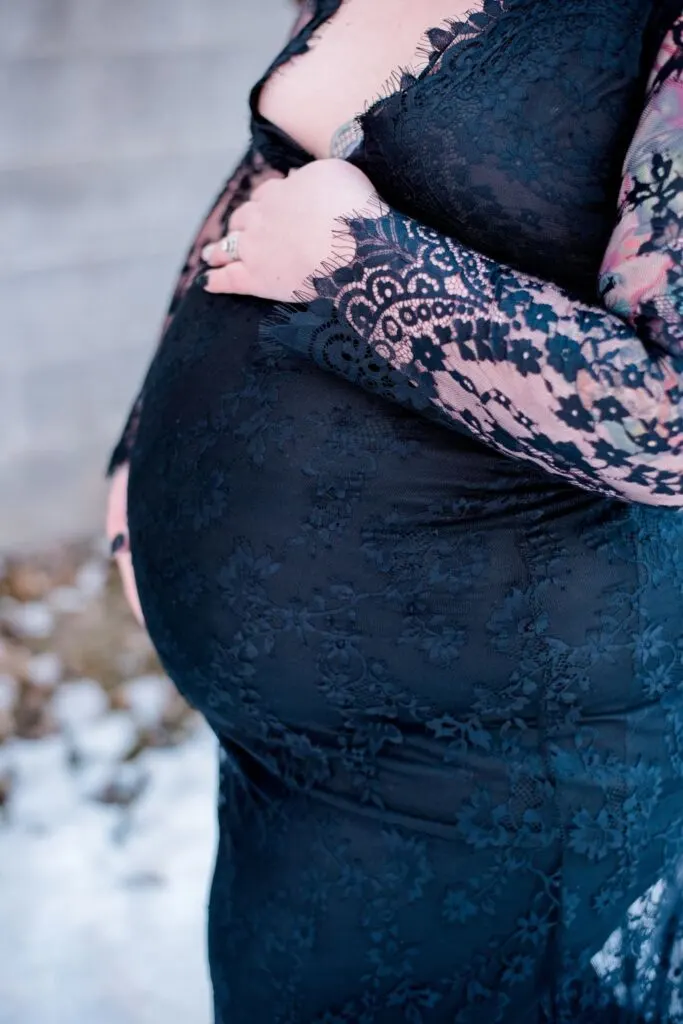 5 Plus Size Maternity Photo Shoot Tips:
Hear from Meghan of Meghan Rose Photography. She shares her plus size maternity photo shoot tips that might ease some of the apprehensions you might have about doing a photo shoot.
As a family photographer and as a mother myself, I get to meet expecting moms on a regular basis.
When they hear that I am a maternity photographer, sometimes they will reply with, "Oh no one wants to remember what I looked like pregnant, especially not me."
And when I hear those words, my stomach drops in disappointment because I've got news for you: That is a lie.
That is a lie because I know at least one person who will want to know what you looked like pregnant: The child you're carrying in your belly.
They will not care about the stretch marks or the added pounds. Instead, seeing those photos of you, knowing that it was taken when they were growing inside of you, will be the beginning of their life-long journey to understanding the love of a parent.
That will be the start of their awareness of family sacrifice, unconditional love, and eternal bonds.
That is a lie because I know someone else who will want to remember what you look like pregnant: Your partner.
They will want to remember what it felt like to love and support you from the sidelines as you endured 9 months of growing and nurturing the child they helped create.
Do you know who else might want to remember what you look like pregnant? Your mother.
Having never been a grandmother yet, we can't begin to imagine what kind of joy fills her heart to see her daughter bringing her own posterity into the world.
Seeing you, her daughter, with child, will likely bring a fondness and a sense of pride.
And maybe you won't believe me on this one so I hope you'll just trust me: YOU really will want to remember what you looked like pregnant.
When that tiny baby finally leaves its womb and lands in your arms, you'll cradle them, and coo and you'll gasp in wonder, "How were you IN me?!"
Like when that baby gets its first tooth and takes its first step. Or blows out his or her first birthday candle – you'll wish you could slip away for just a minute to sneak a peek at a photo of you when that baby was still completely tied up to you. When they were still inside you!
You'll want those photos to look at and remember the good – the kicks and jumps and slides under your skin, the first time you felt him or her hiccup inside you.
The wonder at each passing day and not thinking you could possibly get any bigger.
You might not think so now, but give it some time….you'll wish you had taken maternity photos.
If you're thinking of capturing this beautiful and short phase of life with your own maternity session, here are a few things to consider to make it memorable and unique to you.
1. Find The Right Photographer
Do a little bit of digging!
Ask family and friends for recommendations, search hashtags on Instagram, and post in Facebook groups.
But don't stop there!
Once you have a few you're interested in, be sure to go to their website. Instagram tends to be a "highlight reel," and their website will give you a better feeling for the consistency in their work.
Find a photographer with whom you can trust with your vision for the session.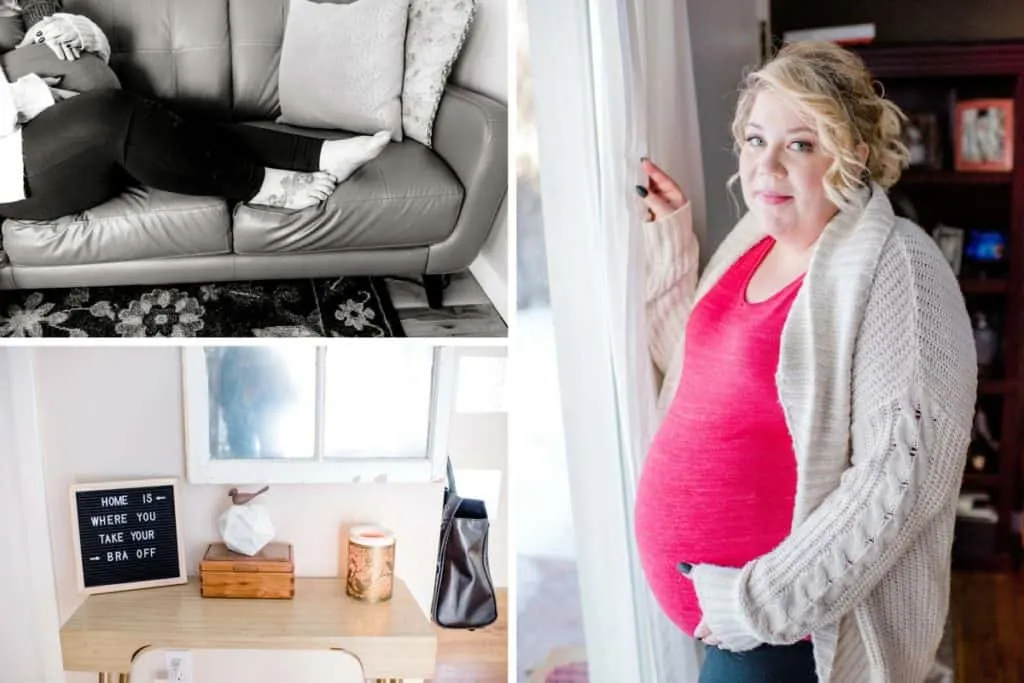 2. Invest
Along with finding the right photographer comes being willing to pay a little bit more for a photographer whose style you love!
You will not regret investing a little bit more on a photographer who is able to produce work you admire.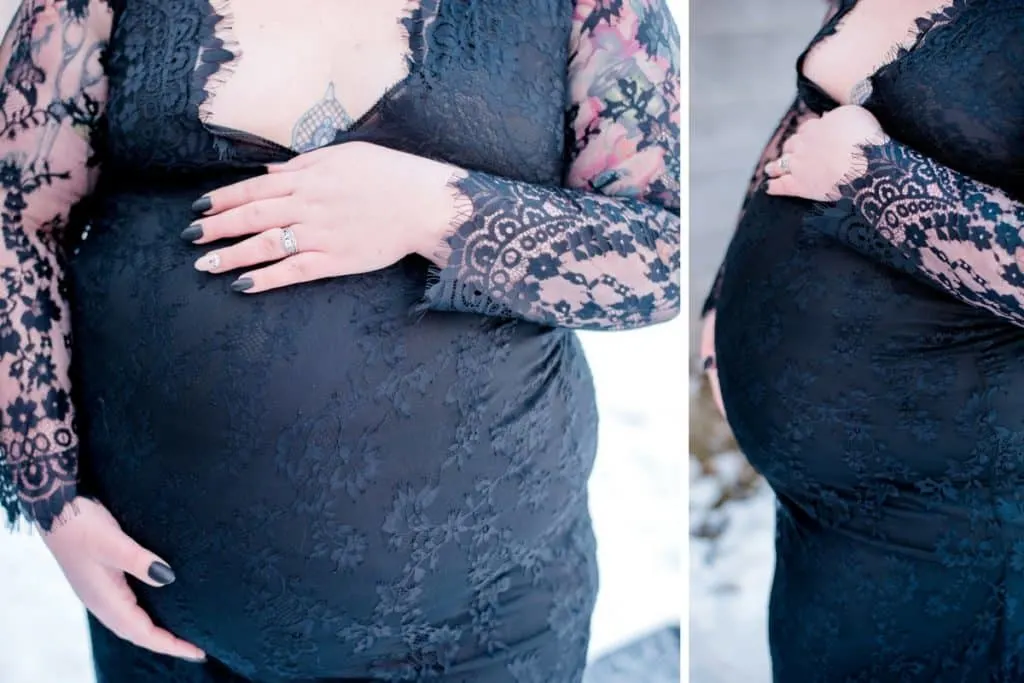 3. Buck The Trends
Stop paying attention to what everyone else is doing and you just do YOU.
Floor-length maternity gowns in the middle of a field not your thing? Fine.
Want to show more or less skin? Do it.
Want to include your partner AND your other kids?
Or maybe this session is just all about you.
Whatever drives you, own it.
It will show in your photos if you're uncomfortable – and it will also show in your photos if you're confident and passionate about how you look and feel.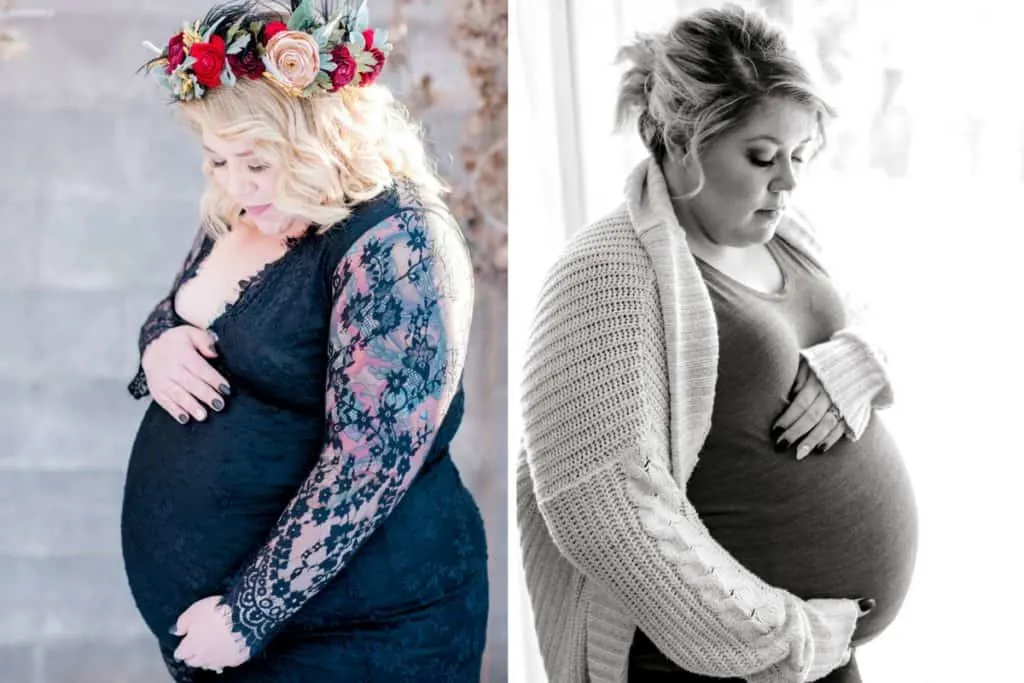 4. Be Open With Your Photographer
Tell them your ideas/vision for your shoot!
Tell them about you and your feelings towards this pregnancy. Be open to their suggestions on location and lighting, but also be aware of if they are the right fit for you or not.
Then, be honest with them about any insecurities you have. If you like a certain side of your face better than the other, or if you don't want a lot of cleavage to show, tell them!
The more they know, the more they will tailor the session to your comfort level, and the more you will end up loving the finished product.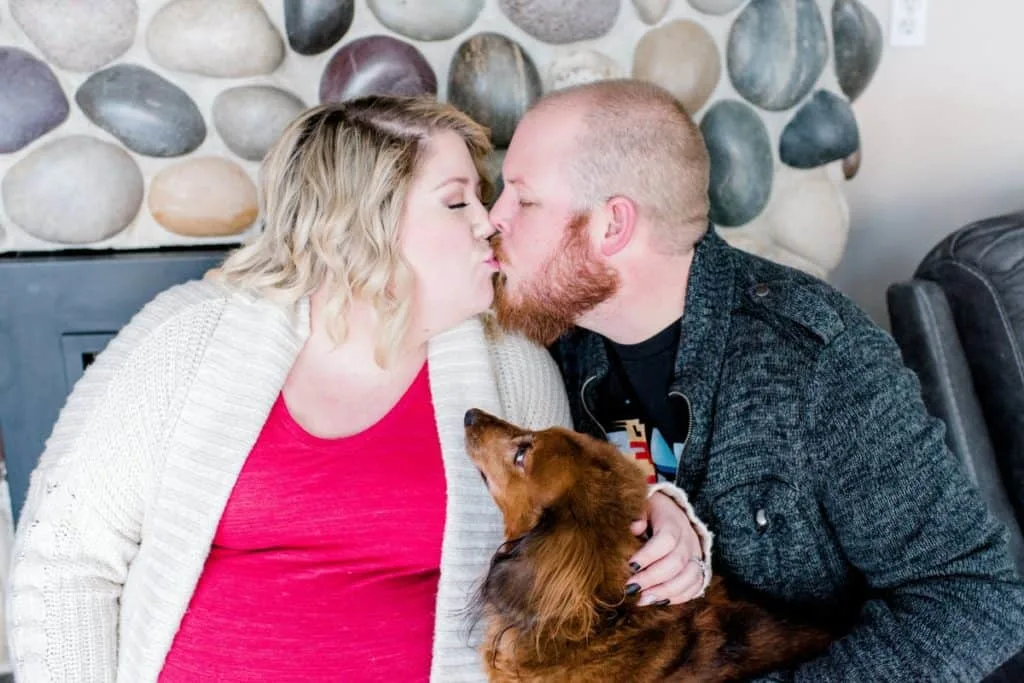 5. Hire Professional Hair And Makeup Artists
Use this time to spoil yourself a little bit!
Hiring hair and makeup not only reinforces how special of a session this is, and that you deserve to look and feel your absolute best, but it also means you will have less stress and worry on the day of the session.
Not to mention, professional hair and makeup always photograph's better.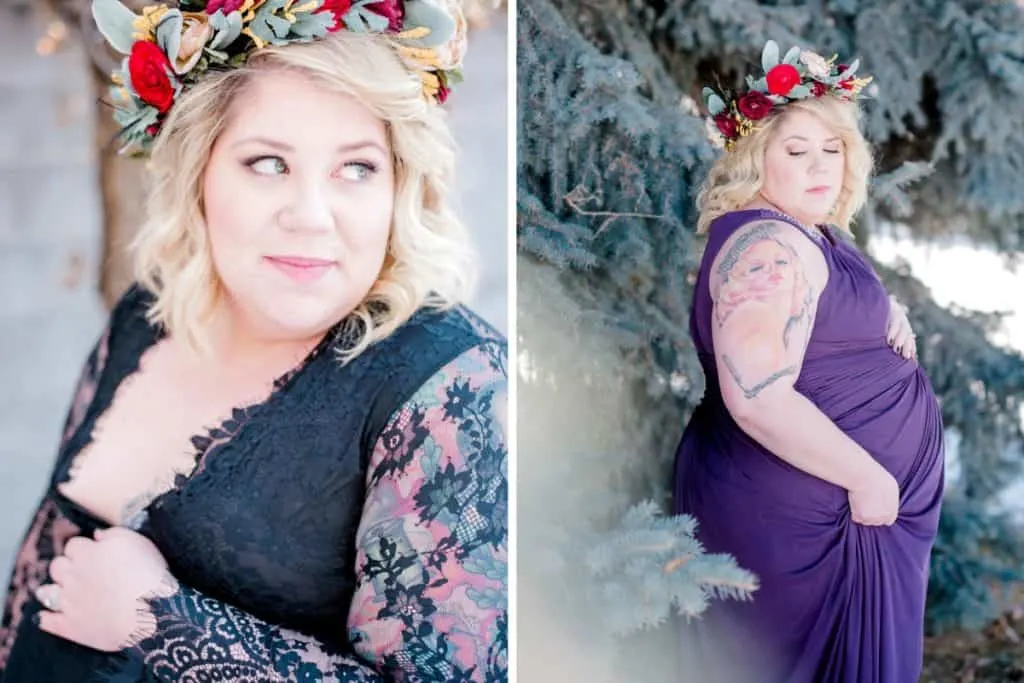 If you follow these tips and most importantly give yourself some grace during pregnancy, then I promise you will never regret having your maternity photos taken and you will treasure them forever – as will the rest of your family!
Meghan is a size-friendly photographer who travels all over the United States. Be sure to follow her on Facebook and Instagram!

See even more inspirational plus size maternity photo shoot images via the Plus Size Birth Instagram feed.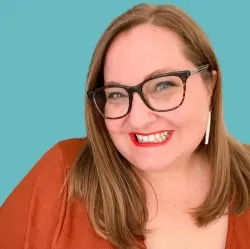 Latest posts by Jen McLellan, CBE
(see all)