I've experienced a fair amount of controversy as a blogger. I'm no stranger to defending my views with supportive statistics and personal passion. However, on Monday when I posted "Plus Mommy celebrates Black Breastfeeding Week!" and shared a picture from the Black Breastfeeding Week's Facebook page I didn't even consider I'd receive any backlash.
Sadly, I was so naïve.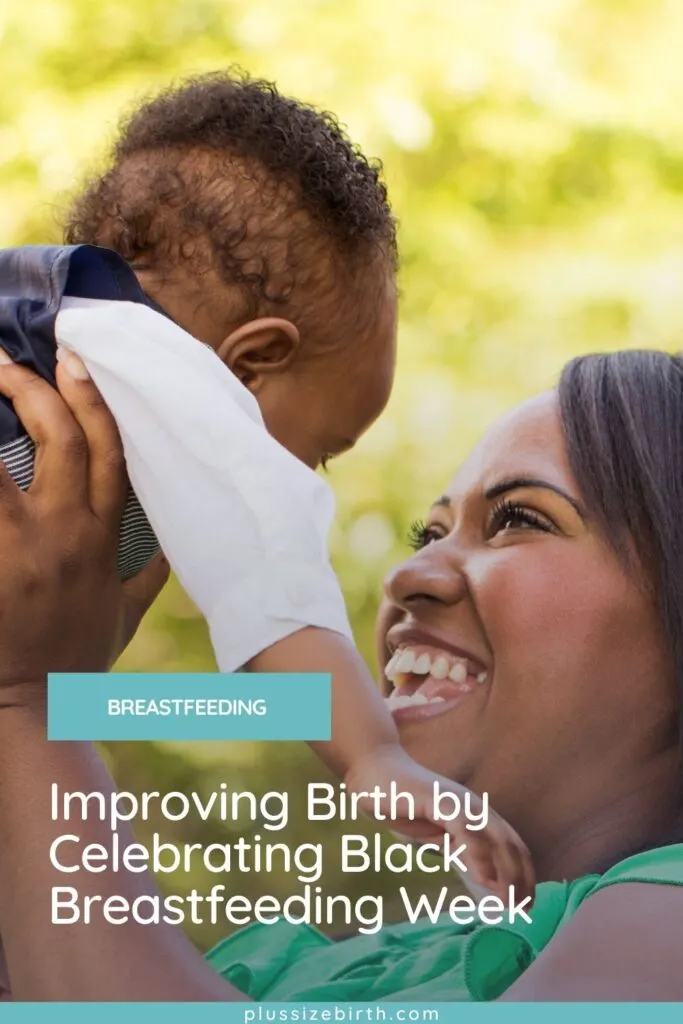 Black Breastfeeding Week
Before I talk about what occurred on my Facebook page, I'd like to rewind back to the end of June when I attended the second annual Birth Activist Retreat.
At this retreat, I had my world rocked by an inspiring woman named Sherry Payne, founder of the Uzazi Village. Her talk was entitled "Birthing While Black."
She spoke in front of 40 female birth professionals from across the United States. 40 white women.
Sherry shared startling statistics like how Black women are four times more likely to die in childbirth than white women. And Black babies are twice as likely to die.
When a few women in the audience addressed their concerns about offending Black women by speaking about these issues.
Sherry responded by saying, "Educate yourself about the problem. Approach with a sense of cultural humility and with an open heart."
I remember writing these words down as she spoke them because I was so moved by what she was saying. She also talked about how we needed to sit with our discomfort and then move forward.
These shocking statistics aren't going to change unless people are willing to talk about them and then act.
As with any exciting experience within my life, I called my mom.
I shared with her everything Sherry taught me and I was excited to do better now that I knew better. See, I've always felt like I tried to reach out to other races but then I took a look at my breastfeeding gallery on the Plus Size Birth website.
There were seventy-five photos and only three photos of Black women nursing (two from the same woman).
I had tons of room for improvement.
Fast-forward to this Monday. A friend of mine, on her personal Facebook page, shared a link to Black Breastfeeding Week. I saw it and wanted to share on Plus Mommy.
I know I would've shared this link regardless of my new knowledge but now I had, even more, passion about bringing awareness to the issues Black women face with birth.
Immediately comments came pouring in from "why isn't there a White Breastfeeding Week" to accusations of me perpetuating the racial divide by sharing Black Breastfeeding Week.
I was shocked! As the minutes ticked by the comments only got worse.
I responded to the negativity by sharing the knowledge that Sherry had imparted to me in a third post. That didn't stop the attack on the first two posts.
While some women spoke out in defense of Black Breastfeeding Week I felt the need to respond even stronger.
Two hours after the original two posts I shared this;
"I guess I'm pretty ignorant because I didn't have a clue celebrating Black Breastfeeding Week would turn ugly. I'm saddened.
Some people have left my community. I welcome anyone who isn't supportive of me sharing this to do the same.
I strive to improve birth outcomes and that's not going to happen unless we have an open and honest talk about why Black women are 4 times more likely to die in childbirth than white women.
We know that breastfeeding decreases infant death rates and that Black women are far less likely to breastfeed. This needs to be talked about. So if sharing Black Breastfeeding Week once a year is upsetting you then ignore the threads I posted or better yet remove yourself from my page.
What upsets me is women and babies dying because people aren't having this conversation."
My final response received over 100 comments and reached over 9,000 people.
Black Breastfeeding week was started by Black women to bring awareness to heartbreaking statistics, celebrate those who choose to breastfeed, and most importantly to save lives.
A recent study by the CDC found that Black women are the least likely to breastfeed and infant mortality rates could be reduced by as much as 50% if they did.
As a white woman, I have come to understand that when people look at me I receive a certain level of privilege because of the color of my skin.
I can turn on the television, go to the movies, or open a magazine and see people of my race widely represented.
When I started Plus Size Birth I made it my mission to normalize plus size pregnancy and birth. My mission is incomplete without having women of all races properly represented within my work. What took place on Monday was a strong reminder of that.
If we really want to improve birth outcomes then we need to be willing to talk about and celebrate Black Breastfeeding Week.
As Sherry said, we need to sit with our discomfort and move forward.
You Might Also Like: Supporting Black Plus Size Pregnant Women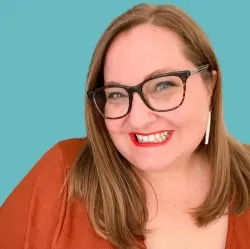 Latest posts by Jen McLellan, CBE
(see all)