Images of breastfeeding in magazines and on websites depict this idea that nursing is a blissful experience that comes easily to both mom and baby. The reality for most of us is that breastfeeding sucks…literally!
Disclosure: Plus Size Birth is a participant in the Amazon Services LLC Associates Program, an affiliate advertising program. As an Amazon Associate, I earn from qualifying purchases. Read more about these links in my disclosure policy.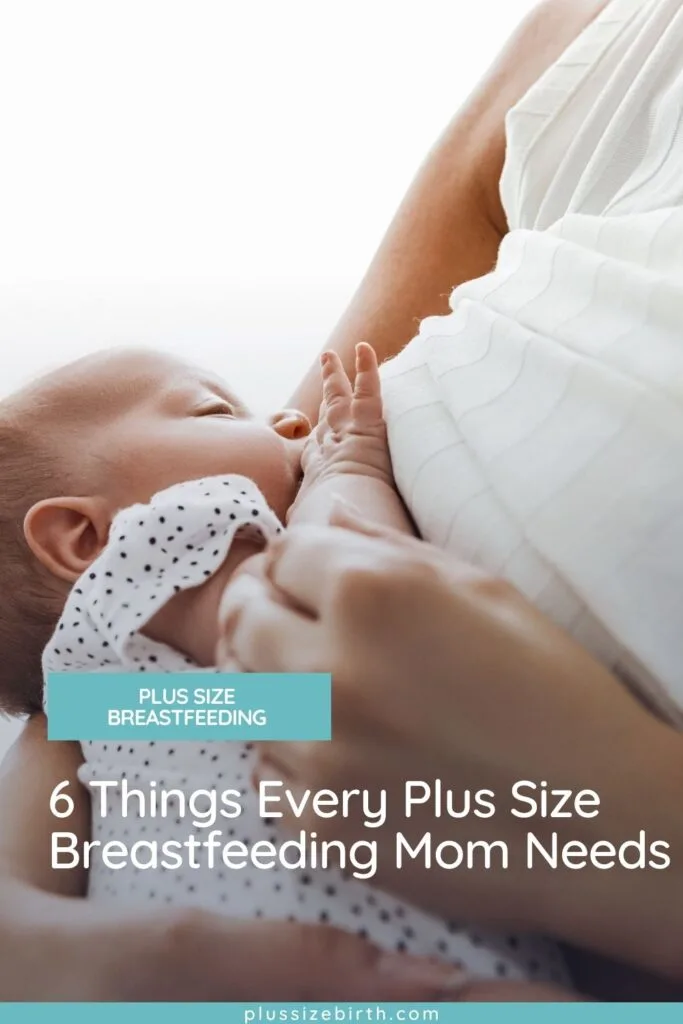 Breastfeeding is full of challenges. From low supply to oversupply, leaky nipples to spilled milk, it's messy, and it's hard.
Nursing can be especially challenging for a plus size breastfeeding mom since nursing apparel doesn't always come in larger sizes. First, we struggle to find cute plus size maternity clothes, and then we have to keep fighting to find functional nursing wear for plus size bodies too! When will it end?!
In all seriousness, breastfeeding is one of the most miraculous things our bodies are capable of doing!
We produce all the nutrition that our tiny human needs to survive. Our brain also triggers the release of oxytocin (known as the love hormone) while we nurse. So you're not just physically but chemically loving and bonding with your baby while nourishing them through your milk.
Breastfeeding is pretty cool…even if it sucks! For many, nursing is the hardest part of motherhood! But there's hope.
When we accept that something is challenging, it helps us to prepare! It makes us work a little harder, dig a little deeper, and ask for help sooner. That's why I'm not painting breastfeeding to be as perfect looking as the image above. Please know that if (scratch that) when things get hard, what you're experiencing is entirely normal.l
6 Things Every Plus Size Breastfeeding Mom Needs
Here's my list of things every plus size breastfeeding mom needs. Having these things will help you, your baby and your family overcome the challenges of breastfeeding.
1. To Feel Supported.
Hands down, support is the number one thing you need! Yes, this comes before the cute (or not so cute) nursing bras, pump, and other accessories that I'll be sharing below.
As hokey (hippie? woo-woo? whatever term of endearment suits you) as this might sound, you'll want to breastfeed as a family. Sure, you're the one with the boobs, but that doesn't mean your partner or whoever you have in your inner circle can't also be involved.
Before you even have that sweet-smelling newborn in your arms, talk to your partner about how they can help you – from making sure you always have a water bottle nearby to keeping your pumping gadgets sanitized.
When it comes to feeling supported, it's not just about the people you have surrounding you on a daily basis. It's also about getting help from a professional. That hospital lactation consultant that worked with you for fifteen minutes is often not enough to establish good nursing techniques and habits that lead to successful breastfeeding for you and your baby.
When we look at breastfeeding success rates, a plus size breastfeeding mom has a tougher time. The one thing studies have found that can increase breastfeeding outcomes is continuous support from an IBCLC.
An IBCLC is an International Board Certified Lactation Consultant, and it's the highest level of training a lactation consultant can receive.
An IBCLC will look at the specific needs of a plus size breastfeeding mom. They will help her to develop a plan for feeding her child – from what positions might work best to whether feeding-on-demand or on a schedule is a better fit. Here's a helpful resource to connect with an IBCLC in your area. The expense of working with a consultant can seem overwhelming but in the long run, formula will cost significantly more.
Something that isn't talked about often enough is how it can take longer for a plus size mom's milk to come in. As well as how Polycystic Ovarian Syndrome (PCOS) can impact breastfeeding. So If you're a plus size breastfeeding mom who is struggling or has PCOS, you really want to consider having an IBCLC on stand-by.
One last note here, connecting with a group of breastfeeding moms can help you during this time in your life. Consider Googling local breastfeeding groups (like La Leche League) in your area.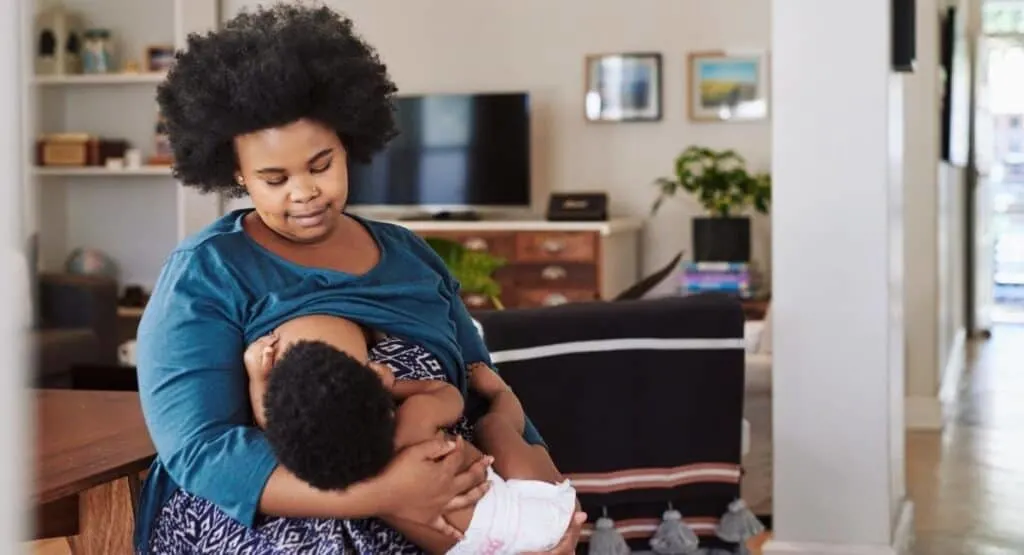 2. Nursing Station
Breastfeeding can take a few minutes, or you might find yourself in the same position for well over an hour. So, here's a great way to get your support system involved – set up and keep a nursing station stocked!
This station can be a comfortable wide-width rocker, special chair, your favorite spot on the couch, or at your bedside. It should be wherever you plan to spend most of your time nursing. You could even consider setting up a few stations around the house!
It's so important that a nursing mom stays hydrated. Be sure to have a ginormous water bottle nearby at all times, especially within arm's reach while nursing. You'll feel hungry often, so keep your favorite snacks at your nursing station.
Also, you'll want burp rags for the baby, tissues for you, a phone charger, and a book (maybe even one on breastfeeding
) ready to go at your station. Plan ahead to include anything else you like having close by when you're unable to get up for a while.
You'll love your nursing nook and having everything you need (or want) within arm's reach!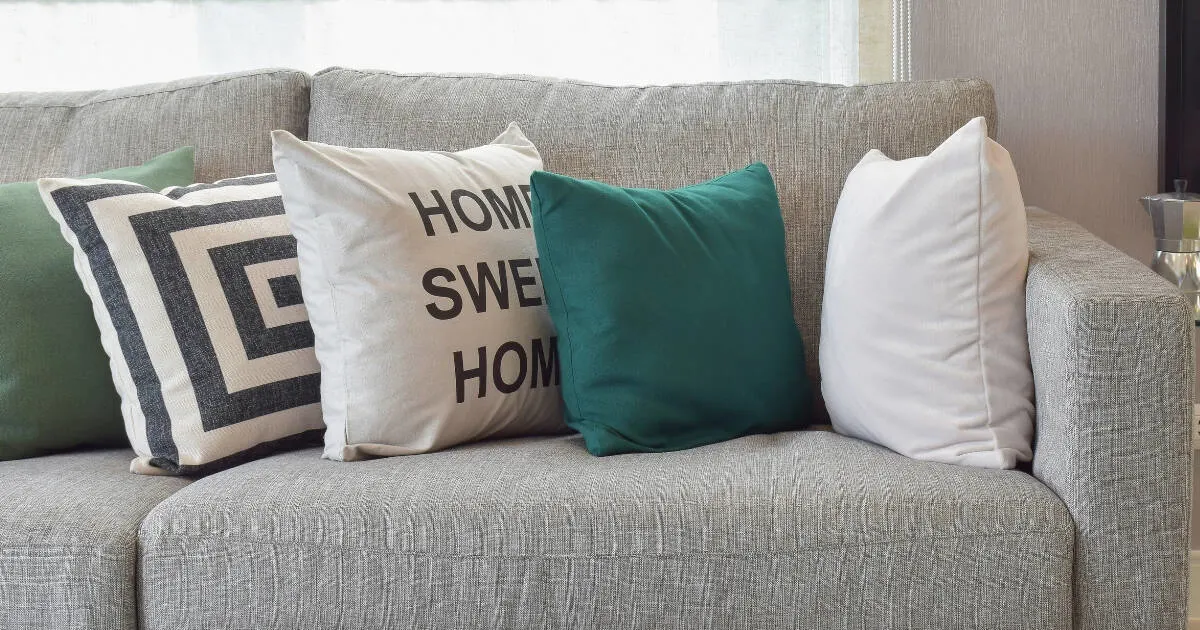 3. Plus Size Nursing Bras, Tops, and Tanks
Plus Size Nursing Bras
Every plus size breastfeeding mom needs a supportive plus size nursing bra (or two). I encourage you to wait until your milk comes in before you spend more money than you want to on a bra that will only last you for a short amount of time.
When your milk comes in you'll have a better idea of the size nursing bra you'll need. Until then, consider purchasing a sleep nursing bra.
Wearing a sleep nursing bra while you're pregnant can be comforting if your breasts are tender. This sleep bra isn't as supportive as an actual bra. So if you're going out in public, you'll probably want to combine that with a tank-top that has built-in support (Undercover Mama's nursing tank goes to a 5XL).
Once you're ready to purchase a nursing bra, explore our plus size nursing bras resource.
Try secondhand! Because nursing bras (like maternity clothes) are only necessary for a relatively brief period of time, they can often be found secondhand online in buy/sell/trade groups for moms. Alternatively, if you know a mama who seems similar in size to you and you know she's no longer nursing, consider asking if she wouldn't mind handing down her bras to you.
For a DYI approach, you can transform one of your regular bras (if it fits well after your milk comes in) into a nursing bra! You can do this with a few easy steps outlined in the video below.
Plus Size Nursing Tops and Tanks
While it's nice to have a few plus size nursing tops, you'll probably wear a nursing tank far more often.
Not only are these tanks nice to wear around the house (along with your sleep nursing bra) they are ideal to wear under a regular shirt you already own. Many plus size breastfeeding moms love this hack!
When you're ready to breastfeed, you lift up your shirt, pull down your tank, and you won't expose your tummy. You'll use the handy clips on the tank-top straps to pull down the top part of the tank top to nurse. Of course, you can use a plus size nursing cover.
4. Size-Friendly Breastfeeding Pillow
While spending time in your nursing station, it can be convenient to have a breastfeeding pillow on your lap. Sure, regular pillows work, but a pillow specifically designed for nursing helps to make things that much easier. Sure, a standard Boppy pillow might be fine for some, but oftentimes, we plus size parents need another option.
Here's our handy resource on plus size friendly breastfeeding pillows – Four Mom Approved Plus Size Nursing Pillows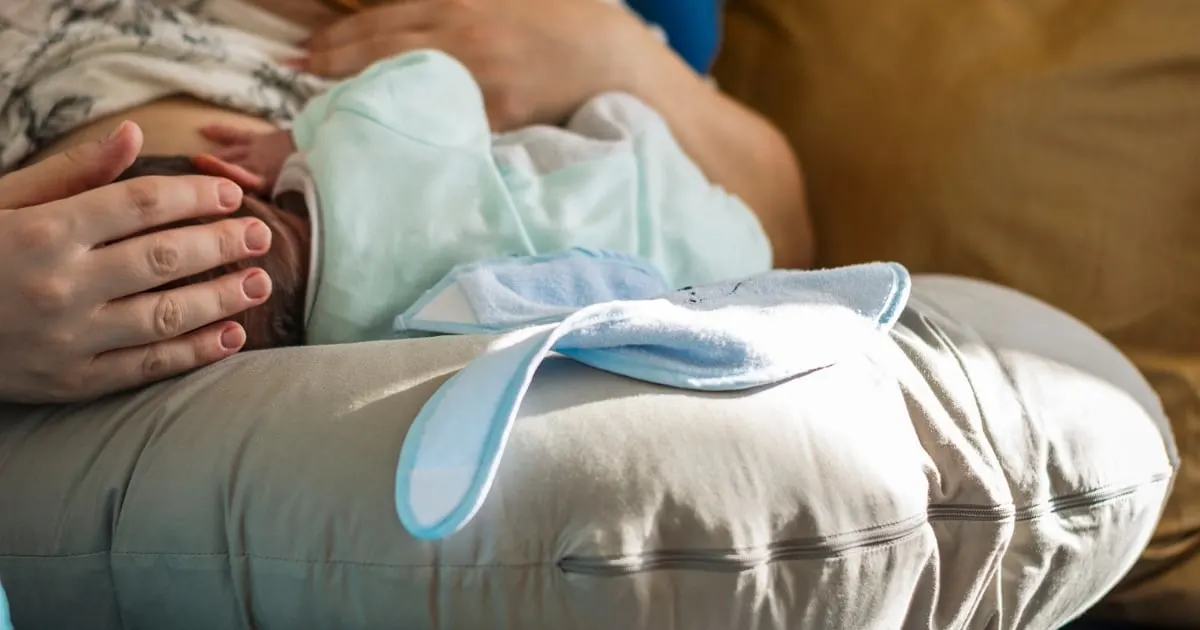 5. The Correct Size Breast Pump Flange
While breastfeeding, you learn all kinds of new words from colostrum to flange. A flange fits over your nipple to form a vacuum seal that allows for milk extraction from your nipple when the pump is turned on for suction.
Why is this on the list? Because for a plus size breastfeeding mom who needs to pump, using the correct size flange is imperative! Without it, your breastmilk pump won't be as effective.
Many people assume that larger moms need large equipment, but that's not always the case! Here's a resource for helping you to figure out what size flange you need, but I can't recommend getting the assistance from an IBCLC enough.
If you're looking for pump options, see our popular resource – The Best Plus Size Pumping Bras And Helpful Pumping Tips
With proper support, from an IBCLC to an uplifting bra, you'll be as ready as you can be for breastfeeding success.
6. Get Your Breast Pump Easily Covered by Insurance
When preparing to breastfeed, you'll definitely need a top-tier pump!
With the potential cost of a new breast pump ranging from $150 – $550, the prospect of having it covered by insurance is a relief. However, figuring out insurance coverage can feel like solving a complex puzzle, particularly when juggling numerous other tasks as you eagerly anticipate your little one's arrival.
But fear not; we've got a fantastic resource for you!
Aeroflow Breastpumps transforms a potentially stressful situation into a streamlined process. They not only help you get a high-quality breast pump like Medela, Spectra, or Motif through your insurance at little or no cost, but they assist with a wide range of essentials like milk storage bags, breastfeeding courses, postpartum recovery products, and even 1-on-1 Lactation Consultations!
To begin your hassle-free journey with Aeroflow Breastpumps, fill out a simple insurance eligibility form. This step requires just your basic health insurance details, and then you can sit back while Aeroflow Breastpumps handles the rest.
They'll outline all the items and services you're eligible for through your insurance, saving you precious time and money. Plus, they manage every aspect of the process – from confirming your benefits, filing the claim with your insurance, and collecting all necessary paperwork from your doctor, to patiently addressing any questions you might have along the way.
Aeroflow Breastpumps is like your trusty sidekick on this exciting adventure of motherhood. They're all about turning your breastfeeding preparations into a carefree and joyful journey, surrounded by solid support and sprinkled with plenty of peace of mind. So, complete this form today!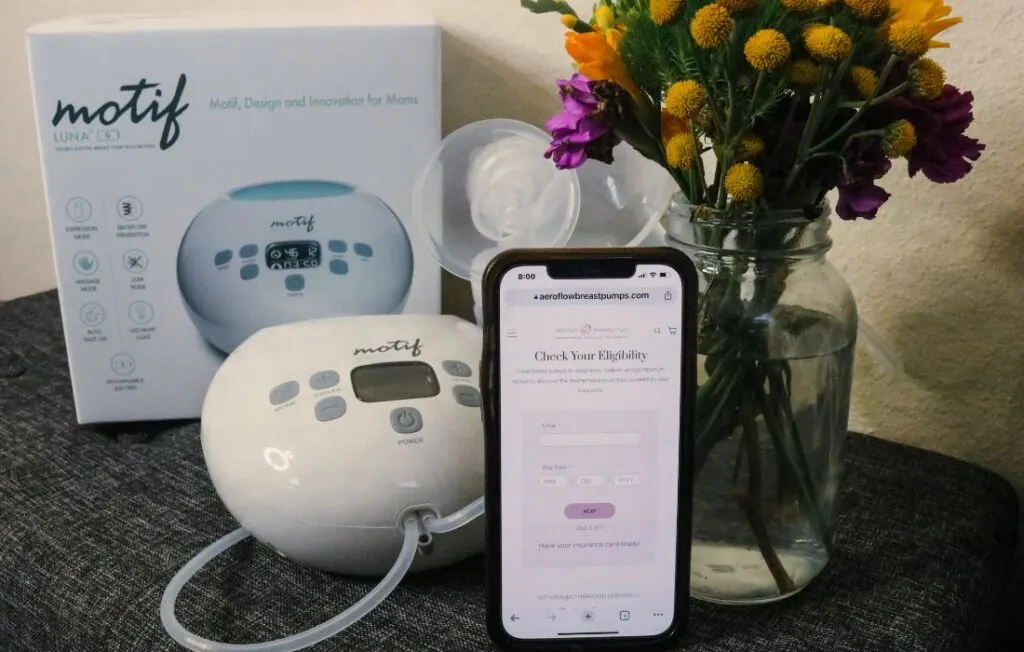 You might also like episode 101 of the Plus Mommy Podcast – 7 Things You Need To Know About Breastfeeding When You Are Plus Size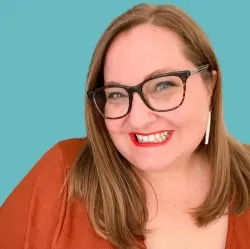 Latest posts by Jen McLellan, CBE
(see all)