Trigger warning for pregnancy loss.
Every birth story matters and not all stories have happy endings. This is Codi's story.
I am 1 in 4. 1 in 4 pregnancies end in a loss. Most people think it is 1 in 4 women but this is wrong. 1 in 4 pregnancies do not make it. This number is huge but this number is barely known about. This number needs to be talked about.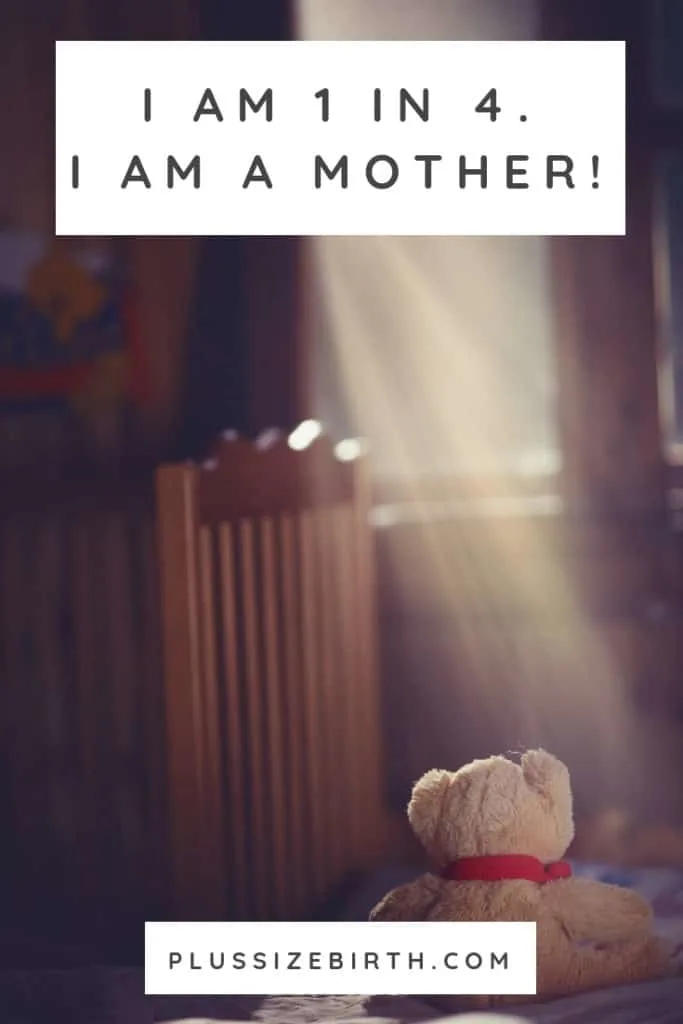 I never wanted to be a part of this club.
I never in my life even thought it was possible because my pregnancy was 100% healthy but on July 26, 2018, my life changed.
At 17 weeks and 5 days, I was at work and around 2:00 pm I went for lunch. I finished and got up to rinse my container. When I made it to the sink felt this huge gush of fluid. Thinking I peed myself, I was embarrassed. I'm a nurse mind you and this was my thought. It's not something you think about being this soon in pregnancy. I went into the bathroom and I peed so I knew something was wrong.
I called my OB office and of course, they wanted me to go straight to the hospital. After making other calls, I drove myself to the hospital. I was admitted to stay overnight. Bacteria test were done. Pelvic exam was done and the worse news ever, my water had broken.
Baby still had a heartbeat and was moving so while I was scared some relief was there. I went home the next day after having ultrasounds by maternal fetal medicine (MFM) and meeting with all kinds of doctors. They told me the outlook was grim but I had hope even though I knew the chances.
July 28th my fiancé ended up taking me back to the hospital in the morning because my cord prolapsed. My heart sunk. I knew the baby wouldn't make it. Baby's lifeline was outside the womb.
When I got to the hospital that day baby's heart was beating and the baby was moving. I knew what was coming but I still had hope. Hope that everything would be okay. Hope that I would be taking a baby home. The doctors checked on baby whenever I asked and the baby was good even though the heartbeat was slowing down.
Around 4:30 pm I knew something was wrong. Something was not right. The doctor came into the room to do an ultrasound as my fiancé held my hand. Remember the news I told you was the worst before?
This news was worse… Our baby had passed.
I felt my fiancé's tears fall onto my arm as the doctors walked out of the room. Our baby was gone. We lost our baby at 18 weeks.
I had every single emotion go through my body. I hated God. How could he take away my baby? What did I do wrong? Just why?
I delivered my sleeping angel at 3:52 am on July 29th. This was the hardest thing in my 24 years of life. To know I delivered a baby but I cannot bring this baby home with me. To have a life and to watch them grow.
On July 31st we found out the baby was a boy. Immanuel Anthony.
I go through so many emotions a day. I should still be pregnant but I know there is another plan later on down the road. There are some days I cannot hold myself together and other days where I don't cry. Which day is better? I feel guilty when I don't cry. Like something is wrong with me because I lost a son. It just sucks. The pain I feel daily. I held my son but I had to give him back. To see all the other pregnant moms, newborn babies, and just kids in general.
I know my Immanuel will always be in my heart even though he should be beside me.
On August 15th my OB called, we got news Immanuel was 100% healthy. No genetic issues. No bacterial infection for me, him, or the placenta. Everything was normal. I was a part of the less than 3% of people that experience Preterm Premature Rupture of Membranes. This was a relief but also so hard.
I have no answers as to why this happened. It brings hope for when we have our rainbow baby but I will have to see MFM before becoming pregnant and I will be high risk.
If this has never happened to you, losing a pregnancy, count your blessings.
If this has happened to you, please know you are not alone. No matter if you were 3 weeks along or 38 weeks you lost a child. No, you lost more than a child. You lost a lifetime of memories.
Don't be afraid to talk about your baby. Yes, it might make others uncomfortable but that baby is yours to keep alive.
If you cry daily, you cry.
Do not let anyone tell you it is time to move on. Don't let anyone tell you that you are trying to replace your lost child with a rainbow baby.
Does it get easier? I personally cannot answer that as my loss is fresh but I feel you just learn to live a different life. Reach out for support. This battle is not one you should go on your own.
You are strong even if it does not seem like it.
But please remember most of all. You. Are. A. Mother.

If you are 1 in 4, as Codi shared, please know you aren't alone! Codi continues to tell her story in a blog, With The Rain Comes a Rainbow.
You can read more miscarriage stories from the Plus Size Birth blog here.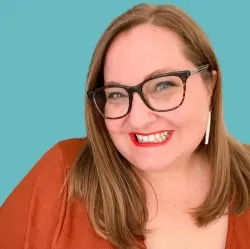 Latest posts by Jen McLellan, CBE
(see all)