Diana joins us to share her PCOS conception story – from struggling to find a care provider willing to look beyond her weight to becoming pregnant and giving birth.
For all of those reading with Polycystic Ovary Syndrome (PCOS), please know that you're NOT alone!
Explore our PCOS Resources to read more stories and hear from experts.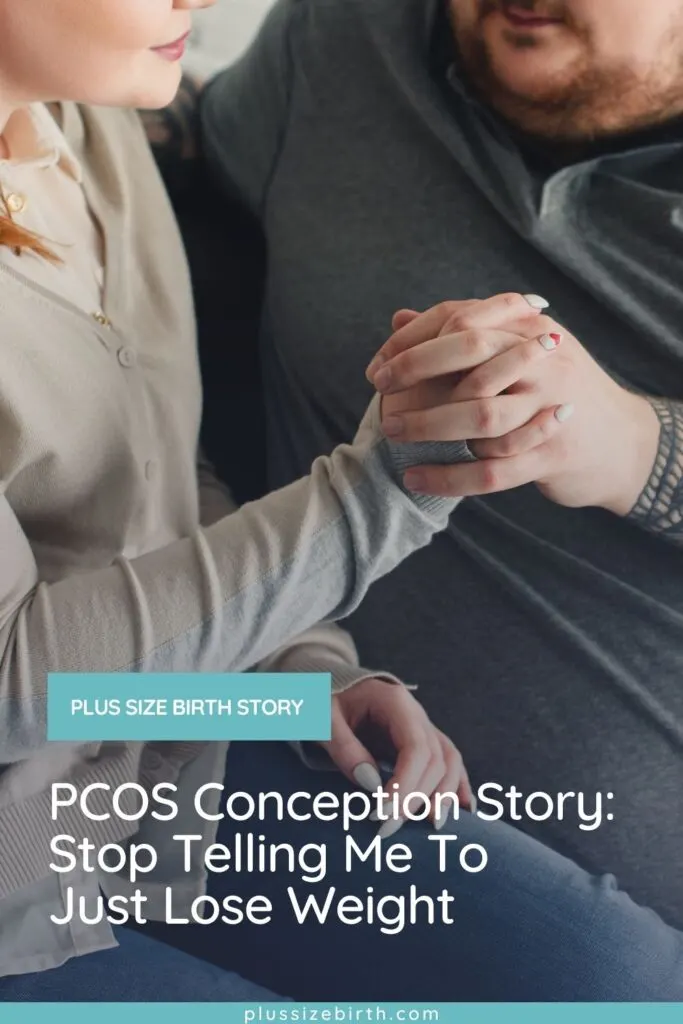 PCOS Conception Story
I was diagnosed with PCOS when I was 20 years old and told that I better not wait to have children as each passing year it would become harder and harder.
My provider advised me to lose 15lbs and "all of your problems will be fixed".
I knew I wasn't ready for kids so I just went about my life. At 28 I became more serious about starting a family so I remember bringing it up to my OB to only hear "it won't happen unless you lose 20lbs+".
So I did and nothing changed.
I continued to suffer from the PCOS symptoms and started to fall into a depression. Different providers all told me the same thing, "lose x amount of weight and you'll be cured".
At 30 I made the conscious decision to see a fertility specialist because I knew this would have to be our route to have a child. At our initial evaluation, I was told I was too large to get pregnant now. The only way they would start any procedures or testing would be if my BMI went down from 44 to 38.
I stressed for months to do so, thinking if I can't do this then I'm "not deserving" of a child.
I went through a multitude of tests after losing the weight and was finally accepted to do my first round of an IUI.
We were elated and extremely hopeful.
After 5 failed rounds of IUI's, we were set to start our first IVF round.
Sadly, I continued to struggle with depression and anxiety, feeling this would never happen for us or I wasn't destined to be a mother.
I was again told to lose yet more weight (the fertility drugs are so mean as they make you gain weight during their treatments). I worked so hard to lose the remaining amount of weight.
We were finally successful and we conceived with our first round!!!
From PCOS Conception to Pregnancy
My husband and I couldn't believe that it worked for us and couldn't wait to start the next chapter of our lives. We were going to be a mom and dad to a beautiful child!!!
Upon our "graduation" from the fertility clinic, I was instructed to plan on having gestational diabetes and hypertension because of my size.
I was shocked, our happiness of a healthy baby was deflated with how my body would yet again fail us. And to make matters worse, I was told that a C section will most likely be the only way our birth would go.
As an RN in the Maternal Child field so I knew this wasn't necessarily true but it still made an impact on me. I was a mess leaving the office that day, I couldn't wait to get home.
Over the next couple of days, I explored the Plus Size Birth blog and read other women's stories. I became so empowered that I decided my birth was going to be the way I wanted, not the OB's.
When I changed providers and decided to go with a midwife, it was one of the best decisions. I met with my new midwife who never once in our entire first visit ever mentioned anything about my weight. It was amazing.
The rest of my pregnancy went great (other than normal pregnancy symptoms that were least desired). I tested negative for gestational diabetes and my blood pressures were absolutely normal. My midwife listened to every question I had and validated every desire I had for my birth, encouraging me the whole way. It was a match made in heaven!
The only snafu we had was with the perinatologist during our 32-week growth scan. The MD walked into a room and immediately asked how my blood sugars have been. I told her victoriously that I did not have diabetes or gestational diabetes.
Her response was, "That has to be wrong. Your size and the size of the baby would speak otherwise. I will recommend to your provider for another GTT to be done and you should come back weekly for ultrasounds to monitor growth".
My husband (who has pretty much been silent the entire pregnancy) spoke up saying "what is the reasoning for that?"
The MD basically said that we were at a risk for fetal demise because I was morbidly obese. If I did not do the exams then I was willingly putting my unborn child in jeopardy. Talk about a slap in the face.
We both remained silent as the MD finished her visit and denied any questions for her. I immediately called my midwife who advised us to come to her office to talk that same day.
Our midwife was so appalled by the interaction with the perinatologist. We spoke about our options for a while and decided we would continue to be monitored by our midwife at weekly visits and I would do kick counts at home. I loved having her on our side.
At 42 weeks my water broke and we headed to the hospital.
I was not having any contractions but I figured they should start soon. Our doula met us at the hospital and we planned on our natural childbirth. We had the room decorated with our favorite music playing.
A sign was on the room door that we were a hypnobirthing family. I wanted the least medically invasive labor and delivery since we had been during the conception. We were set and I was ready to face whatever came my way.
After 48 hours of labor, my midwife said she had some bad news. I had progressed beautifully but my little one was not engaged enough and she was recommending a c-section.
My heart dropped for all of a second before I realized "I did everything on my birth plan except for the delivery part and I tried everything humanly possible to have her vaginally". My husband and I agreed that this was necessary and we were anxious to meet our baby.
At 1:39 am we welcomed our beautiful baby girl, 10lbs 14oz and 24 inches. The best day of both of our lives. We were instantly infatuated by her. Our little family was finally a reality.
I look back today and I think I would not have changed anything. Through my PCOS diagnosis, I have learned so much about what my body can do and how important I am to the universe.
I am a stronger woman because of my past experiences and know that I am amazing.
I thought my body was a failure because we had a different journey than others. But then I look at my daughter and think to myself "my goodness, my body was perfect for her". I will be that role model for my daughter. I will teach her how to overcome her tough days and how to flourish into the beautiful person I know she will become.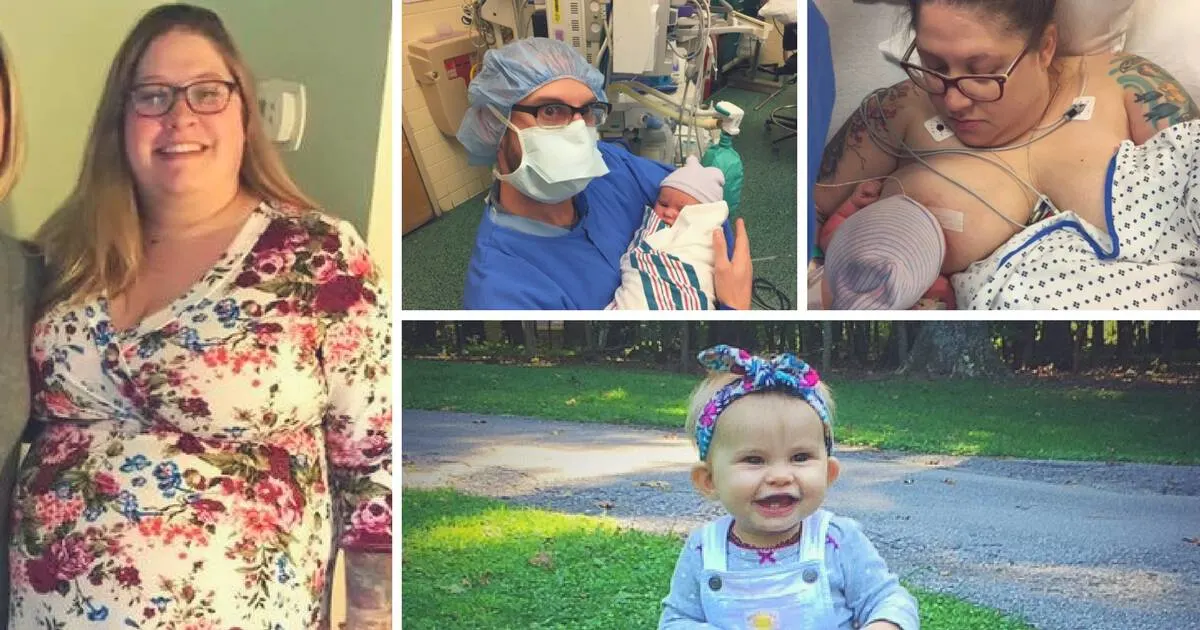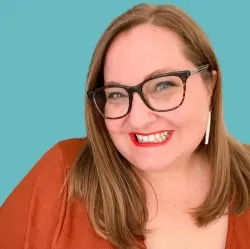 Latest posts by Jen McLellan, CBE
(see all)