With her hit show My Big Fat Fabulous Life, Whitney Way Thore is an inspiration to countless people. The focus of her message is having no body shame, and Whitney talks openly about her life with PCOS (Polycystic Ovary Syndrome).
Disclosure: Plus Size Birth is a participant in the Amazon Services LLC Associates Program, an affiliate advertising program. As an Amazon Associate, I earn from qualifying purchases. Read more about these links in my disclosure policy.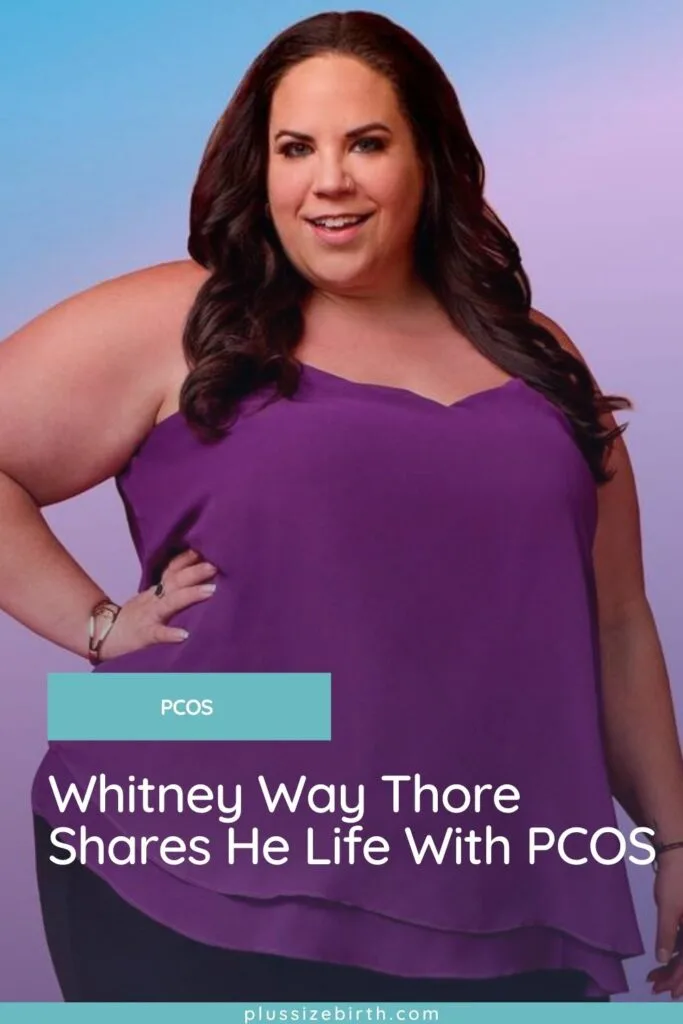 Whitney Way Thore PCOS
I first met Whitney Way Thore at the 2013 Body Love Conference put on by fat activist Jes Baker. This was after her Fat Girl Dancing video went viral but before TLC came knocking.
The Whitney you see on TV is the very same Whitney I met in person.
She has a big personality and an even bigger heart. I'm thrilled she agreed to answer a few questions about life as a TV reality star and having PCOS.
Whitney, What's The Story Behind My Big Fat Fabulous Life?
In March of 2013, after my "Fat Girl Dancing" video went viral, I was contacted by TLC to do a possible collaboration.
Less than a year later my story and my family has ended up on national television.
Admittedly, I was a little nervous entering into the project, as I have no control how the show would be edited or how we would be portrayed. I would like to say, however, that I'm thrilled with the episodes I have seen so far!
TLC is a network committed to telling human stories.
I'm beyond grateful to have an outlet to tell mine!
Do you have a message you'd like to share with women who have PCOS and feel alone?
PCOS has greatly affected my life, and not just in the area of weight. It's such a common syndrome that affects so many women and affects them all differently.
CYSTERS, you are not alone! We are not hopeless or broken and we can find happiness while dealing with this frustrating and often times heartbreaking condition.
Also, I like to point out that while on the show PCOS is a highlight, I don't want to alienate women who DON'T have it. I believe that it's easier for America to swallow the story of a woman whose weight gain has a contributing health factor behind it, but let me make it clear: we do not need an excuse for our bodies – no matter what issues we are struggling with!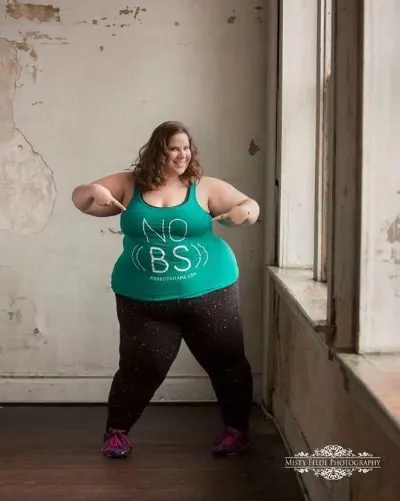 What do you hope is the main takeaway people have after watching My Big Fat Fabulous Life?
I hope that anyone watching can believe, TRULY believe, that they can find self-love and acceptance in their current body and circumstances.
I spent most of my life (even when I was thin and dealing with eating disorders) feeling depressed and unworthy. Shame followed me, no matter what body I was in, but now I can honestly say I love myself.
You owe it to yourself to live your dreams and pursue your passions! Your body is NOT a hindrance.
I would like to lose some weight so that I have a better quality of life – and this is a personal choice for me – so that I can dance better and longer, fit comfortably into chairs, be more active, etc. Yet, I will not love myself anymore if my weight diminishes.
I am the happiest I've ever been right here and now and you can be too!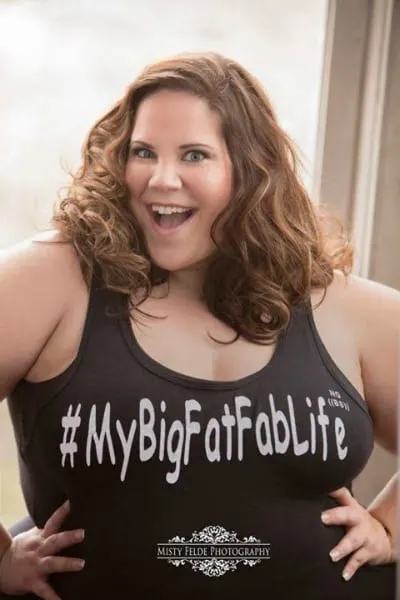 Also, be sure to check out Whitney's book, I Do It with the Lights On!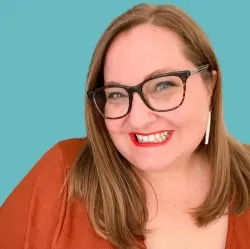 Latest posts by Jen McLellan, CBE
(see all)