Join Our Community
Get our 15 Questions to Ask When Hiring a Size Friendly Care Provider when you subscribe to our newsletter.
Subscribe Today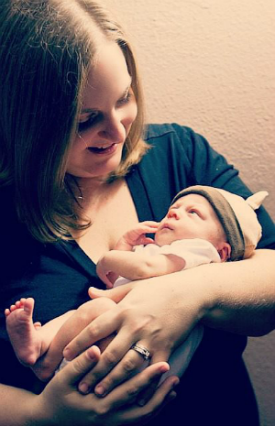 Hi I'm Jen McLellan and welcome to Plus Size Birth. The day my son was born I not only became a mother but also developed a deep love for my body. After settling into motherhood I wanted to empower women to find the strength and beauty within their body.
In April of 2011 I launched the Plus Size Mommy Memoirs blog, to help women navigate the world of plus size pregnancy, share tips for body love, and laugh along with the adventures of motherhood. My work has been featured in major publications such as Huffington Post, Today's Parent, Everyday Feminism, and International Doula. I've also been an expert guest on HuffPost Live.
I've built a Facebook community of over 166,000 plus size women supporting one another before, during, and after pregnancy.
In early 2014 I became certified as a childbirth educator. My background in non-profit management and patient advocacy has enabled me to have a strong voice for plus size women during pregnancy and childbirth. I share my message via speaking engagements and I'm excited to be rolling out classes in 2015. Be sure to signup for the Plus Size Birth e-newsletter to be kept up-to-date on exciting new developments.
I hope you enjoy exploring my website and you can contact me anytime!

Plus SIze Mommy Memoirs Blog
Love Your Body | Love Your Birth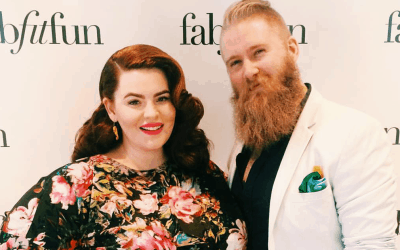 Today People Magazine was the first to reveal the exciting news that Plus Size Model Tess Holliday is pregnant with her second child. Huge congrats to her and Nick Holliday! Like most stories about people in the public eye, within a few minutes of the news breaking, media outlets everywhere were spreading the story (Do a Google search for Tess Holliday is pregnant and you'll see what I'm talking about). This story is special though. Unlike most celebrity pregnancy announcements, the comment section of these articles quickly became flooded with negative and downright nasty comments because Tess is plus size and pregnant. These comments include many "concerned" trolls making assumptions about her health and the well-being of her child. ***News Flash*** Just because someone is plus size and pregnant does not automatically classify them as high risk! Women of all sizes have completely healthy pregnancies but you sure wouldn't know that judging by the stigma attached to being plus size and pregnant. Get our 15 Questions to Ask When Hiring a Size Friendly Care Provider when you subscribe to our newsletter. Name Email Address Subscribe Tess addressed this very issue within her pregnancy announcement on Instagram. Yes, it's true! @nickhollidayco & I are having a baby! 👶🏻 We wanted to keep it a secret as long as possible, but we are finally able to share! Plus size women face so much stigma & doubt over what our bodies are capable of. It's something I feel doesn't get enough media attention, but I hope that the next few months of my pregnancy will help change the conversation. All bodies... read more