The truth is, that everyone will experience some level of stress and anxiety during pregnancy.
You are not alone.
Anxiety can be magnified to the point of feeling unbearable, especially when things are difficult in the world. Again, you are not alone!
Let's start by identifying what anxiety is and its symptoms.
According to the American Psychological Association, "Anxiety is an emotion characterized by feelings of tension, worried thoughts, and physical changes like increased blood pressure."
Anxiety symptoms can include feeling irritable, worried, having a sense of dread, difficulty falling or staying asleep, and finding it hard to focus or concentrate due to the distraction of excessive worry.
Now that you know how to identify anxiety, let's talk about how to reduce it while you're pregnant!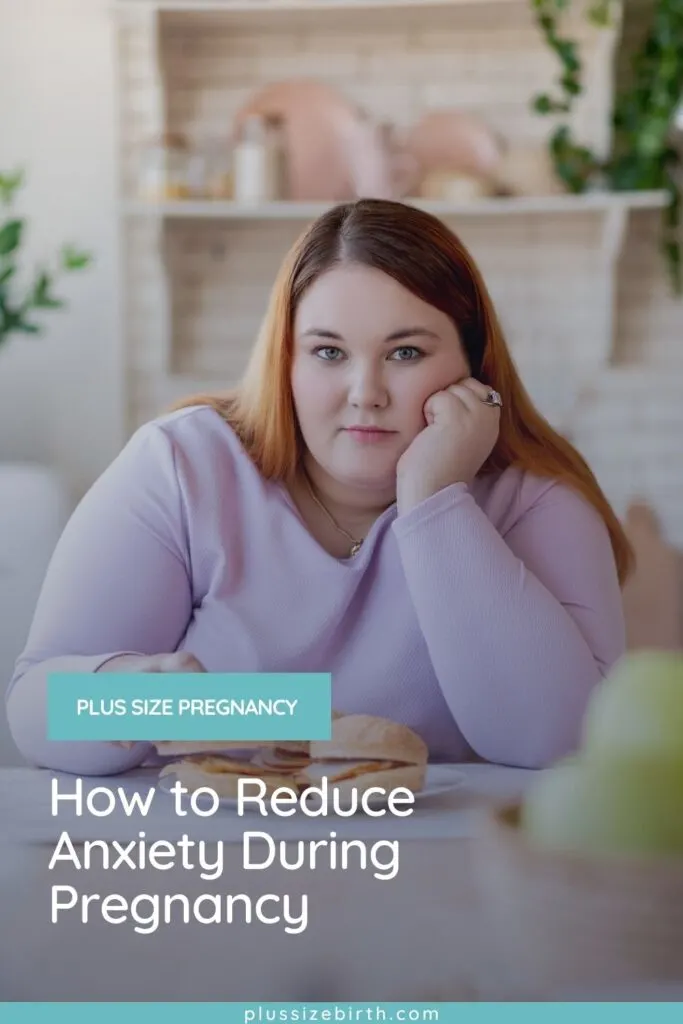 7 Helpful Tips To Reduce Anxiety During Pregnancy
This content is in no way a replacement for medical advice. If you are in crisis, call 911 or your care provider immediately.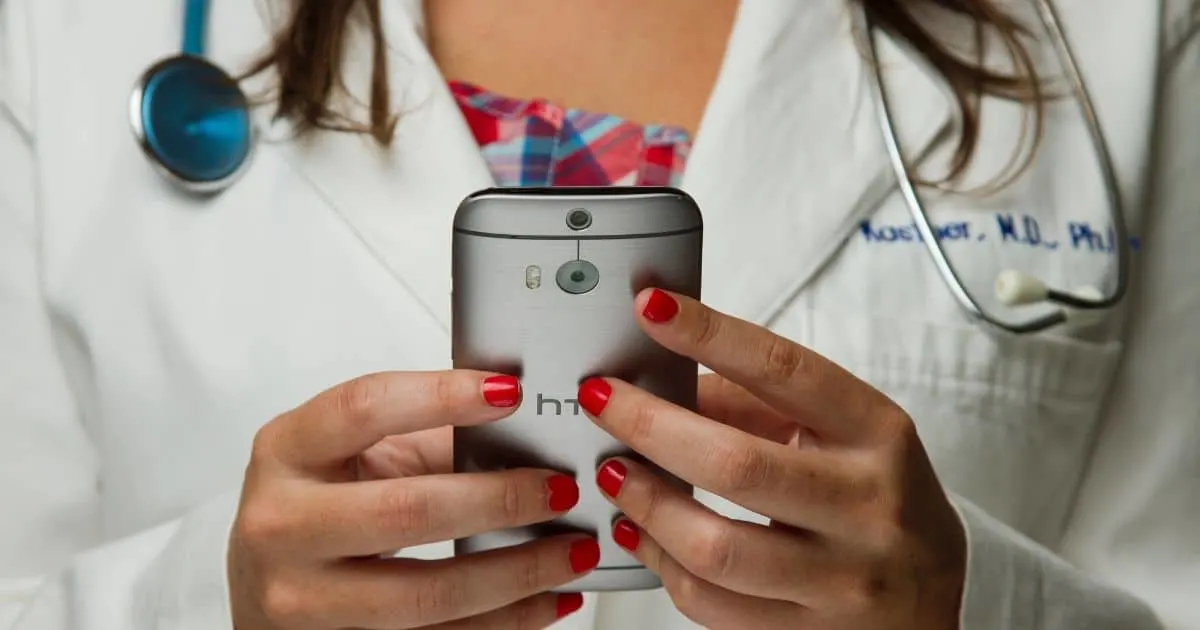 1. Have An Open Line Of Communication With Your Care Provider
It can feel too easy, especially if you have kids at home, to put on your "mom face" and pretend like everything is okay.
(Sidenote – be sure to check out Busytoddler.com with lots of fun activity ideas for kids of all ages).
Even if you're a first-time mom, pretending like everything is fine when you feel something is wrong – that's is a normal coping mechanism.
Take a deep breath, let down your guard, and address any and every concern with your care provider.
Picking up the phone or shooting a quick e-mail over to your care provider is crucial if anything is weighing heavily on your mind.
No question is a silly one, and no concern is insignificant.
You've got this! And we've got you with more tips for helping to reduce anxiety below.
Therapy can also be quite beneficial, and there are many online therapy options. You can also get immediate and free support from postpartum.net.
If you continue to struggle, and your care provider recommends anxiety medication, that's nothing to be ashamed of, honestly. Far more people take medication during pregnancy than we openly talk about – it's okay!
As your estimated due date approaches, be sure to inquire about your hospital or birth center's policies for bringing a support team when you go into labor. Some facilities are only allowing one support person who will need to be prepared to stay with you the entire time (no coming and going from the hospital).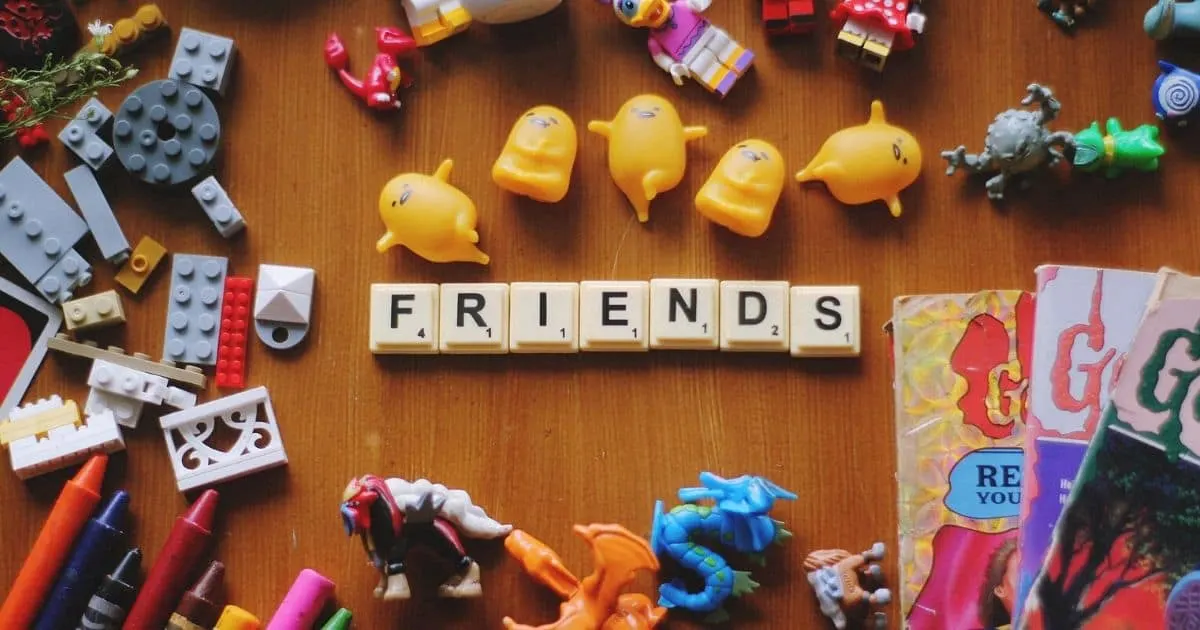 2. Have A Support System
Along with having your care provider on speed dial, you need a support system!
As much as you're comfortable, talk about your anxiety with any adults in your home. This way, they'll be able to assist you if you have a panic attack or need additional support to calm your fears.
Who do you have in your inner circle beyond those in your home? You might feel like you don't want to burden anyone, but those who love you don't see you as a burden.
We're all in this together, and many of us want to be there for one another. Reach out!
If your goal is to create a support system on social media, be cautious about Facebook pregnancy and mom groups. These groups can be a neat opportunity to develop life-long friendships, but they can also be extremely toxic spaces. Smaller groups are often better, as well as groups that have a strong admin team in place.
If spending time online starts to make you feel anxious, we've got you covered below with helpful tips for remaining connected to others while social distancing so keep reading!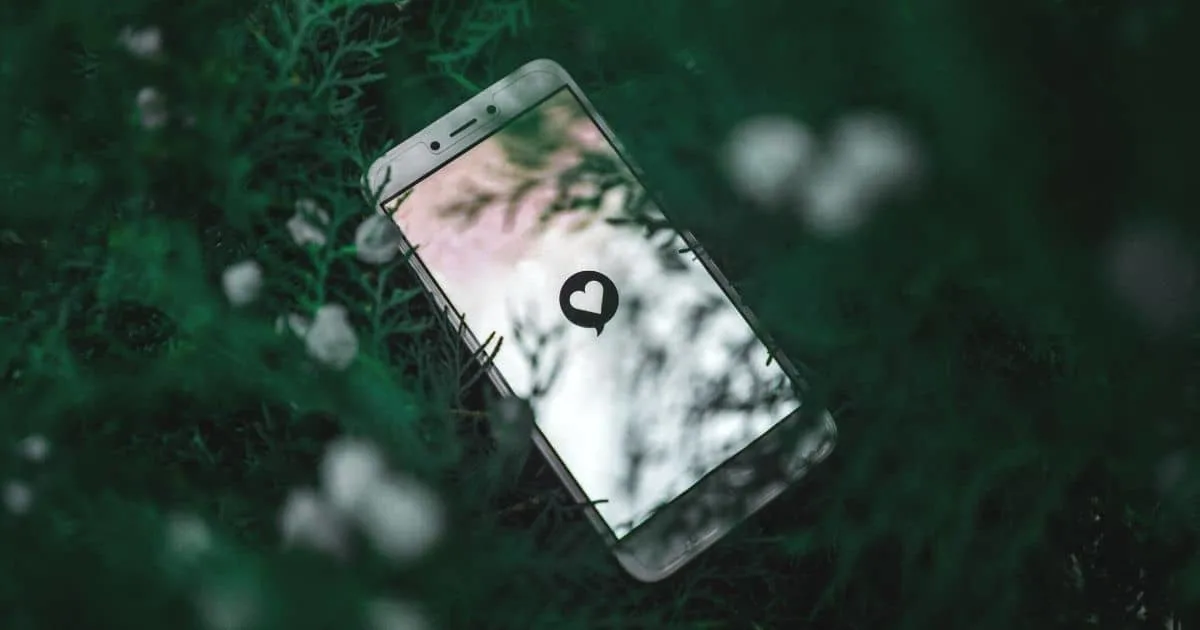 3. Limit Screen Time
Be sure to monitor how you're feeling while engaging on all social media platforms.
Also, be selective about how you spend your time online.
Watching your favorite musical artist put on a live show can be a fantastic way to disconnect from reality for a few minutes. Going down a rabbit hole of fear-mongering threads is not healthy for anyone during any circumstance.
There are many ways to remain socially from home connected without having to be on social media!
Set up a Zoom.us video date with a friend or four!
Try a Netflix Watch Party where you can watch a show or movie together.
Select a canvas painting tutorial to do and coordinate with family and friends so you're all engaged in the activity the same night. You can text one another photos of your masterpieces or make this experience even more interactive by painting together via Zoom, Skype, or Google Hangouts.
Remember writing notes to your friends in school? Dust off your stationery and hand-write your BFF. If you have kids at home, get them involved by connecting them to a penpal.
Beyond connecting with the outside world, be sure to tune in to that baby growing in your belly!!!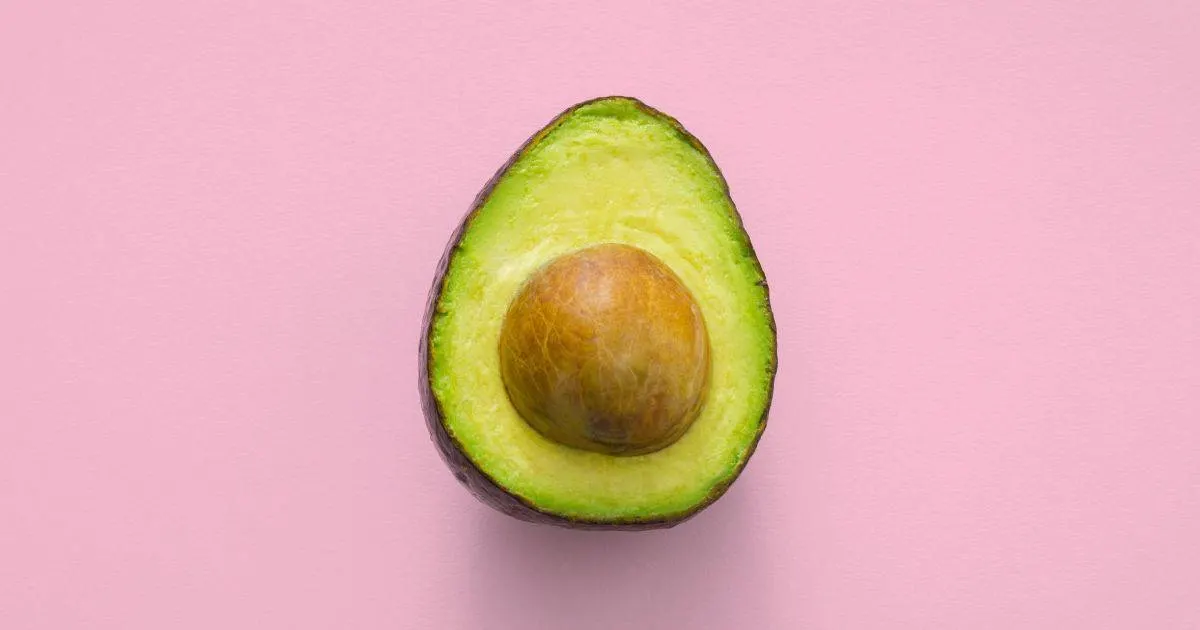 4. Exercise & Eat Nutritious Food
Yes, exercising and eating nutritious foods is the focus of all resources on how to have a healthy pregnancy. Yet, as you're probably aware, these healthy habits also impact your mental health.
Let's start with exercise!
Being physically active during pregnancy releases all of these wonderful endorphins which help to reduce stress.
While you can see many ways to remain active throughout pregnancy with our 7 Plus Size Pregnancy Exercise Tips, if you need to stay at home, the options become limited.
We recommend watching prenatal exercise and yoga DVDs or YouTube Videos like the example below.
Related: Yoga for Back and Hip Pain During Pregnancy
Don't forget to get some fresh air! Hopefully, you're not prevented from going on walks (while being mindful of social distancing). If you aren't able to leave your home, still find a way to get some sunshine! Stand outside and do some stretches or deep breathing.
One last fun exercise tip, Pandora (free online radio station), has an amazing 80's station. Tune into it, or whatever music you love, and have a dance party at home.
Shake off all this stress for a few minutes and boogie!!!
When it comes to eating nourishing foods right now, you can just do the best you can. As often as possible, add fresh fruits, vegetables, and protein to your grocery pickup or home delivery order.
Be sure to boost your immune system by taking your vitamins and drinking plenty of water.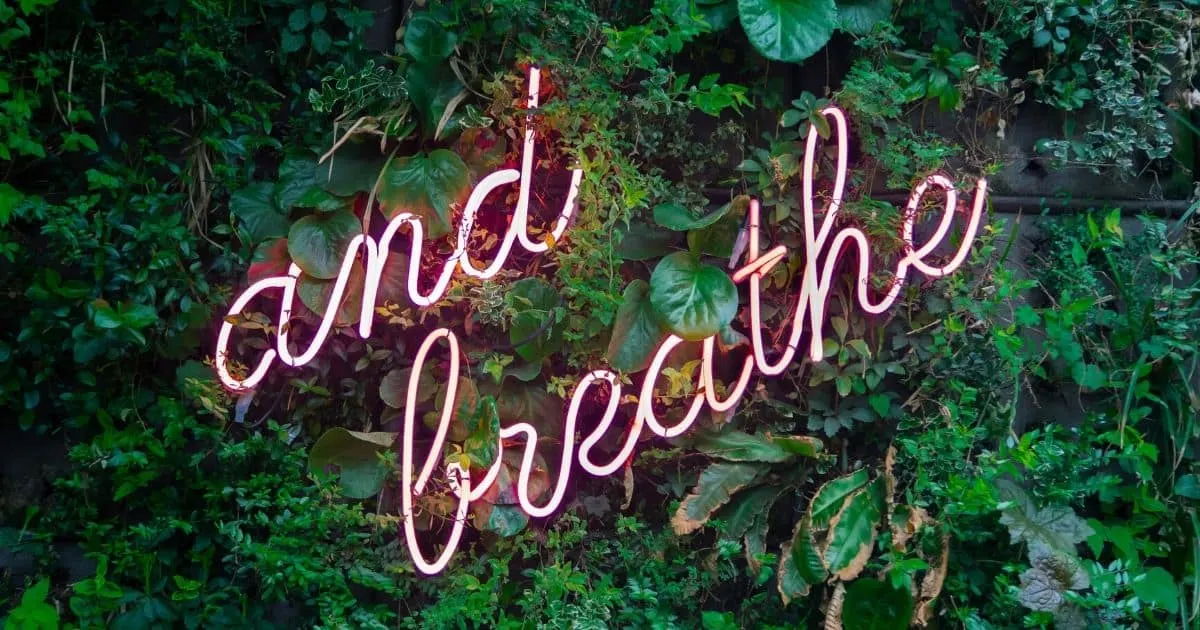 5. Relax When Experiencing Anxiety During Pregnancy
This suggestion feels obvious, but sometimes we need to be reminded to take it easy.
While being confined to your home, you might be feeling a ton of pressure to nest. We encourage you to rest and nest!
You don't need to get that hall closet perfectly organized in one sitting – nest for a bit and then rest.
What helps you to relax?
Some of our favorite suggestions are yoga, reading a good book, getting a foot massage from your partner, giving yourself an at-home facial, enjoying a steamy shower, and taking time to BREATHE!
Helpful tip – Grab a piece of paper and a pen, then write down three to five things that help you to relax. Keep this list handy, and when you start to feel anxious, pick something on the list and do it right away.
For many, listening to an audiobook or podcast can be relaxing so, before moving on, we'll take this opportunity to plug the Plus Mommy Podcast. Content includes lots of topics ranging from plus size pregnancy, breastfeeding, motherhood, and body love.
Sit down with your feet up, and tune into an episode today.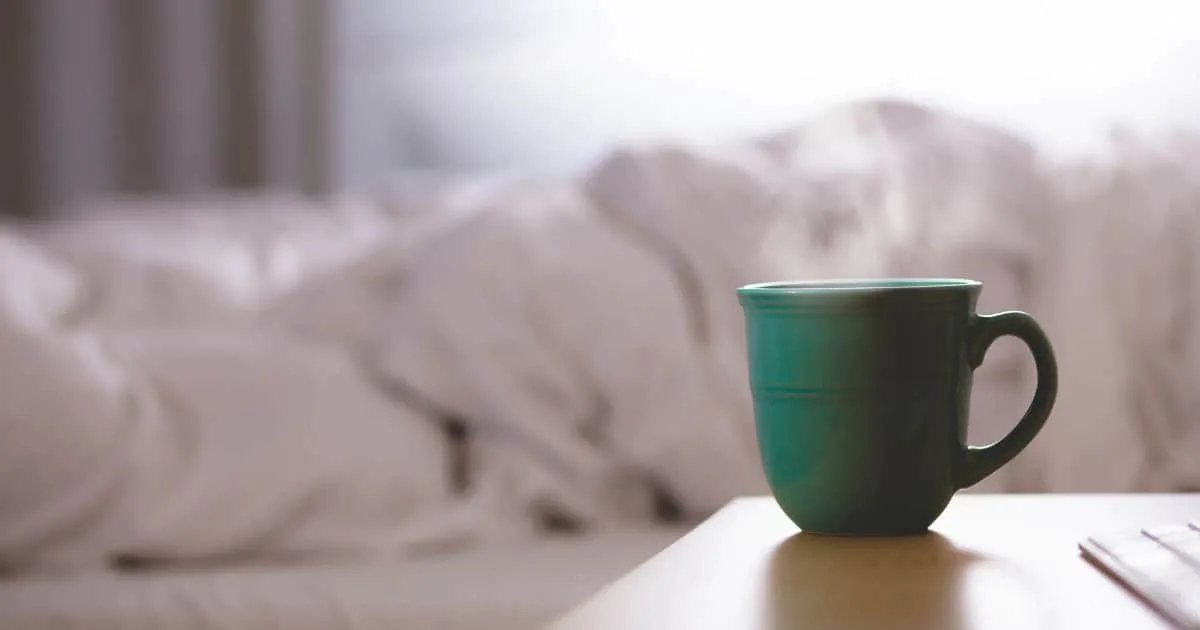 6. Sleep
Sleep is vital! It's especially important when you're experiencing anxiety during pregnancy.
You're not only growing a tiny human but also want to keep your immune system strong.
It can be beneficial to give yourself a bedtime routine that includes turning off all screens at least thirty minutes before going to bed.
As we mentioned above, exercise is excellent during pregnancy but being active during the day also helps you to sleep (and helps to reduce anxiety during pregnancy)! So maybe an evening family walk can be part of your wind-down routine or a prenatal workout video on YouTube will become part of your lunch break.
If you're struggling to get comfortable enough to fall asleep at night, get a pregnancy pillow online or grab extra cushions from around the house.
And if sleep feels elusive at night, then try to relax and take a nap (or three) when you're able throughout the day.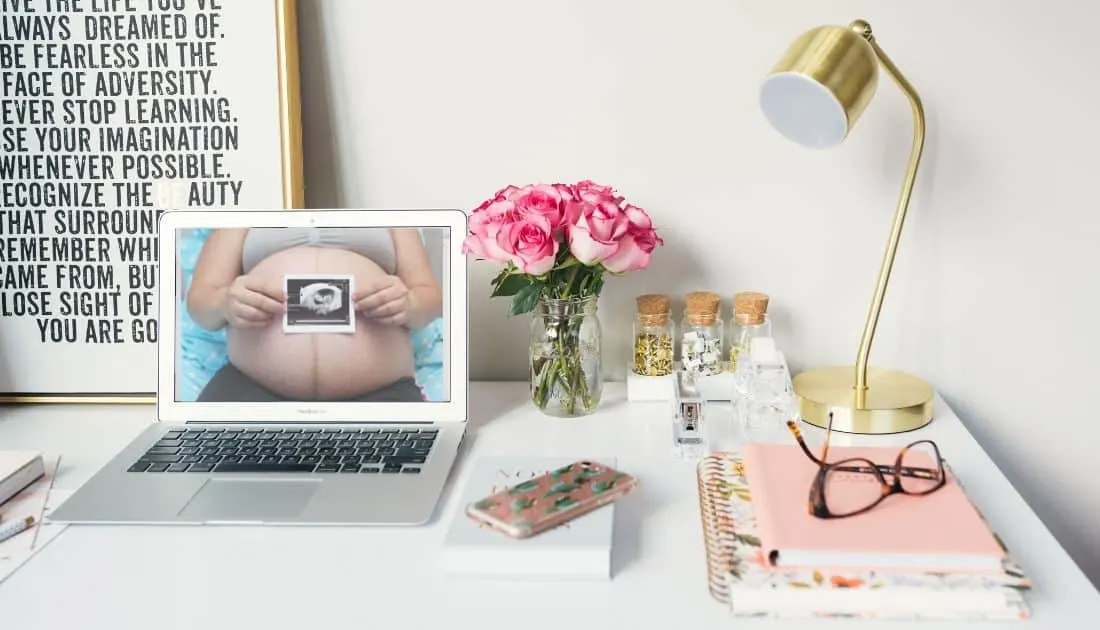 7. Be Informed On Anxiety During Pregnancy
Knowledge is power and can help to reduce your anxiety! From taking an online childbirth education class to getting all of your questions answered by your care provider – be informed.
We're ending this resource on how to reduce anxiety during pregnancy as we started it, with a reminder that you are not alone! Please reach out for help if you need it and be kind to yourself.
You're doing all you can, and that's enough.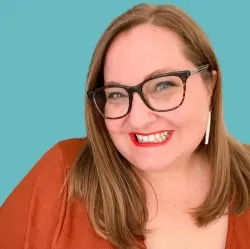 Latest posts by Jen McLellan, CBE
(see all)