A woman's birth lays the foundation for her new role as a mother.
Yet, before she has time to process it, she is catapulted into a sleep-deprived wondrous life that completely revolves around a newborn baby.
Baby, baby, baby, everyone wants to see and hold the new baby…she becomes secondary.
Her birth, her story, becomes unimportant. This is especially difficult for those who have experienced a traumatic birth.
A woman's body and soul can be permanently scarred during birth but as a society, we don't hold space for her to grieve. When a woman is told, "I'm sorry to hear that you had a difficult birth but at least you have a healthy baby" what she actually hears is, "Your experience is unimportant. You don't matter. Only your baby matters."
Like others who have experienced this pain, her birth story becomes a dark secret many mothers keep. This secret is incredibly destructive and can often manifest itself in the form of depression and poor body image.
When we provide mothers with an opportunity to speak out, we validate their experiences. We let them know their birth matters and help them to heal.
The new powerful project, Exposing the Silence, is doing just that!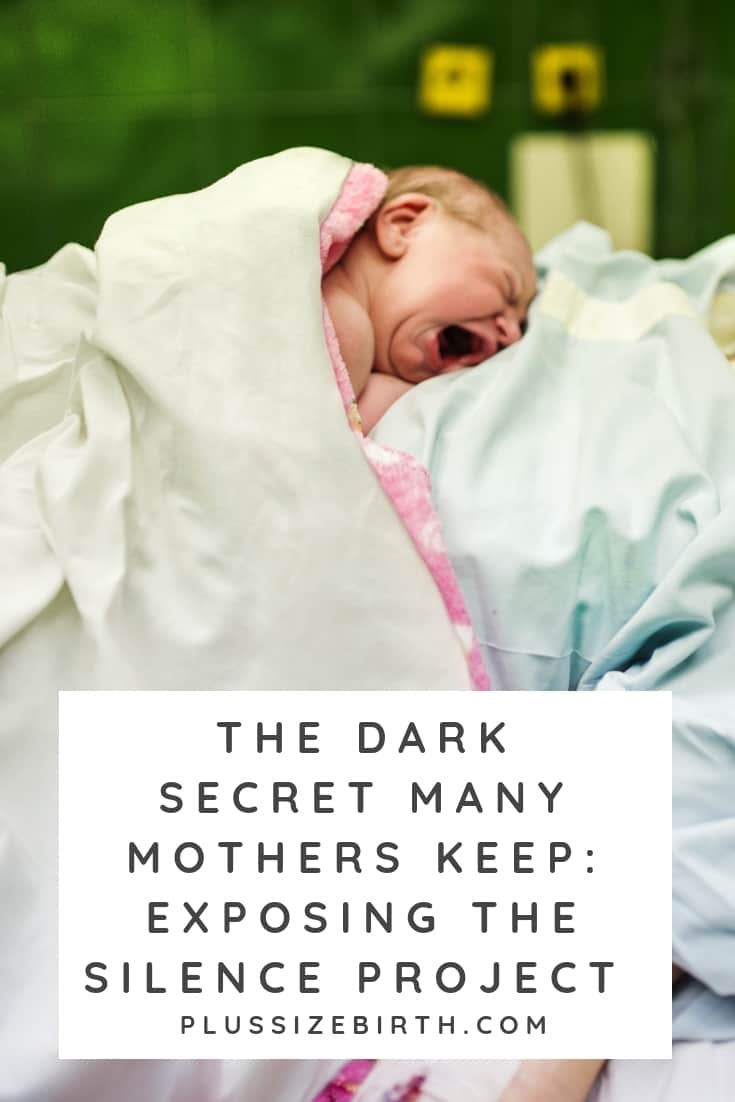 Exposing the Silence Project
The mothers behind this project are Cristen Pascucci of Birth Monopoly and Improving Birth and Lindsay Askins of Spot of Serendipity Photography and Doula Support.
They, along with their children, have set out on a cross country road trip interviewing and photographing mothers along the way.
"Each woman who has her picture taken is sharing her story… as much or as little as she likes. She is Exposing the Silence around her own experience and will walk away feeling empowered."
– Exposing the Silence Project
While my birth was not traumatic, I posed for this project representing every plus size woman who has suffered.
Every woman who has ever been bullied during childbirth because of her weight. I held space for each mother who feels she was forced into having a cesarean birth based only upon a number on a scale. I was photographed to let those women know that they are not insignificant.
lt was a powerful experience and Lindsay, the photographer, made me feel completely comfortable. I felt safe entrusting her with not only my body to be photographed but also my story of why I'm speaking out.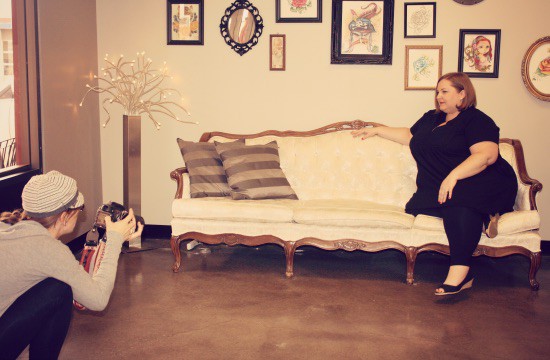 Here's my Expositing The Silence Project image.
Your experience is important. You matter. You and your baby matter!
I encourage you to follow the Exposing the Silence Project via Facebook and Instrgram.
Get Support!
Subscribe to our informative weekly newsletter, and you'll receive a free resource on how to connect with a size-friendly care provider.