Content warning for pregnancy loss, stillbirth, and assault.
My name is April-Marie and I live with a condition that most people do not know exists, or have a lack of proper education about it. Most people don't understand my frustrations when I tell them I want a baby, and it's not as easy as it sounds to just get pregnant. The sad reality is unless you have the condition and go through the struggles that we do, you do not understand.
I was first diagnosed at the age of 11 with Polycystic Ovarian Syndrome (PCOS) in the year 2000.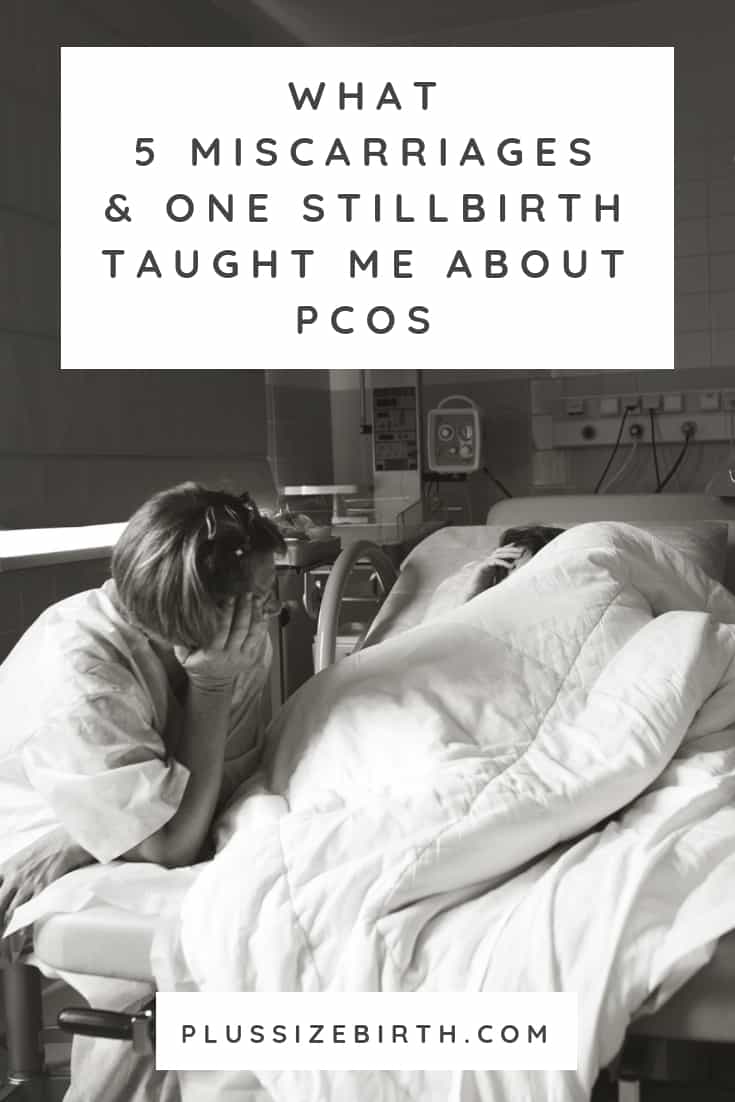 I was devastated because the doctor very bluntly told me I was not going to ever be able to have children.
They ran some blood work and saw my LH to FSH Ratio, Testosterone, and other hormones were out of whack. They sent me to a specialist who confirmed the diagnosis.
I loved kids and wanted kids for the longest time. I dreamed of being a mother growing up. I kind of dealt with it like every other problem at the time, and brushed it off, and would deal with it when it caused a problem.
My periods were always very painful for me.
I was told I had a condition called Endometriosis. When I didn't get my period, I did not mind. Little did I know just how much damage it was doing to my body.
I had my first period at the age of 8.
By age 10 they had gone away altogether.
I was overweight, and none of the attempts to lose weight were helping.
At age 12, I was started on birth control not to prevent pregnancy but to attempt to regulate my cycles. It was called Lo-Orval, and it was great, except I ended up having the worse cramps, they were debilitating.
I still had irregular periods, they would come and go, and they would be very irregular.
I have suffered multiple miscarriages, specifically 5.
In 2007 was at around 4 weeks, in September 2007 and I thought it was a period. My doctor called it a chemical pregnancy because my HCG was greater than five but low enough to be considered a miscarriage.
Close monitoring showed that the pregnancy failed, and I lost my baby.
In December 2007, I conceived again. Unfortunately, we were at a time in our lives where things were not the best, and so we concealed the pregnancy and kept it to ourselves.
We were at the time living with his mother, and she was very strict about pregnancy before marriage. We planned to move out and went through several periods of homelessness, where we had to bounce around. It was not the best time to be bringing a child into the world, but we hoped that God had a plan for us.
Unfortunately, my carelessness in not getting prenatal care was one of the reasons I did not know my fetus was developing complications of a rare heart defect.
On May 1st, 2008, I went to the ER in immense pain. The pain was worse than getting my period. I just knew something was wrong. The doctors took me back to a room and had a sonogram performed. I could tell by the look on their faces that something was wrong.
They brought a trained psychologist in the room and told me that I was about to do the hardest thing any woman has had to do. My placenta had become abrupted, and I was going to be given a medication to go into labor and was going to deliver my baby. Dead.
I couldn't believe it. Mentally, I didn't understand what was going to occur. I was in denial.
After 5 hours of labor, my first daughter was brought into the world at 23 weeks gestation. It was determined her estimated conception date was between Dec 7-Dec 14th 2007, and we lost her due to her having HLHS, A rare heart defect. She was born blue.
She became my angel baby on May 2nd, 2008 at around 2:48 am.
We were devastated.
After her birth in May 2008, I was diagnosed with hypothyroidism and insulin resistant diabetes. I was put on metformin, 850mg 3 times daily and levothyroxine (Synthroid) and then taken off due to lack of insurance.
I went about a year or two with no period and being on the birth control pill. I was seriously thinking, at that point, that I would not be able to have children.
To my surprise, in July 2008, I was pregnant again.
Sadly, I didn't want to get my hopes up, because I had that feeling that I was going to lose my child again. I was still dealing with the death of my stillborn Kayleigh Marie Faith, and it was too much. I am glad I didn't because at 6 weeks pregnant, in August 2008, I lost my baby.
This time, I started to question if there was something seriously wrong with me. I had lost 1 child in the second trimester, and had a miscarriage at 4 weeks along and now this one at 6 weeks along.
PCOS couldn't have caused these sort of problems, could they? It just did not make sense to me.
I remember praying to God asking him why he was not blessing me with a child. It made no sense to me. I remember telling him that if he could hear me, that the one thing I wanted was to get pregnant and have a child in my life, and that if he didn't think I was ready, he was wrong.
I remember pleading with him, telling him how angry I was and that it was not fair. He must have heard my prayer that night…
In September 2008, I was re-started on Metformin, and looking back, I strongly believe that was the reason I got pregnant with my daughter Gabriella.
I did not find out I was pregnant with her until Nov 08, at a very rough point in my life, and when I was around 8-12 weeks pregnant.
At first, we didn't believe it. I remember asking the doctor how someone who is 90% infertile, using birth control and nonlatex condoms to prevent pregnancy has managed to conceive with someone who is 50% infertile, and he looked at me puzzled and said "I have never seen a case like yours, seeking a high-risk OBGYN as soon as possible is advisable"
In the first week of December 2008, I moved home to New Hampshire thinking it would be better for me to live with my mother, and raise my child in a state where the health care system was not as complex as Florida. I still was in denial that I was pregnant, because I was overweight, and not showing, and I did not gain any weight. I didn't look or feel pregnant and had no signs of pregnancy.
I found a good OBGYN in Bedford, NH and loved them.
I was a high-risk pregnancy with Gabriella. The doctors seemed concerned that I had 2 previous miscarriages and a stillborn.
They monitored me fairly closely because I also experienced a traumatic stressful event, where I was forced to live in a homeless shelter. My mom and I couldn't get along, and I was a single mom, not with the father of my child.
I was sexually assaulted at the shelter I lived in.
I, of course, spoke my concerns to my OBGYN because my concern was my child that I was carrying, and so as a precaution they ran STD checks.
Luckily, everything came back normal.
I seemed to have a pretty decent second trimester and from 13 weeks to 16 weeks, things were normal. At 16 weeks on the fetal doppler, my sonographer heard some abnormalities in the heart of my developing child.
This worried me because I was scared that this would hold the same fate as Kayleigh. I explained my feelings to the doctor, who sent me right away to get a specialized fetal echocardiogram ultrasound at Children's Hospital of Dartmouth.
At 23 weeks gestation, I had the specialized fetal echocardiogram performed. I was so nervous that despite my issues with my mom and stepdad, I asked them to come along for support. They came with me.
The sonographer explained to me that she couldn't tell me the results. The doctor explained to me that my daughter had something called an echogenic intracardiac focus, which is associated with Down syndrome, and she also had an underdeveloped left ventricle, but that it could change over time.
He said he was going to refer me to Children's Hospital of Boston for further treatment and follow-up with delivery and that sort of stuff. I mentioned to him that I was planning on moving back to Florida the following week, and he basically rolled his eyes and told me that I better plan all my traveling before 26 weeks.
It was time to get the ball rolling.
I got on a plane and moved back to Florida to be with the father of my child. It took between 26 and 30 weeks of pregnancy to find a high-risk OBGYN willing to accept me with no records, and I ended up being seen through Family Health Centers of SWFL.
I explained to my doctor there that I wanted to have a natural, 100% water birth, with no medications, and he explained to me that he would do what he could to support my decision.
At 32 weeks, the decision was made to undergo a high-risk fetal intervention in utero. Gabriella's heart was still not developing. We flew to the Children's Hospital of Philadelphia to get an in-utero cardiac catheter surgery performed. Something similar to a balloon catheter was inserted into a needle through my abdomen.
I don't remember much of the procedure because I was on some numbing medication, but the way they explained it to me was that they would insert the device at 32 weeks to aid in the development of her left heart ventricles, and remove it at 34 weeks.
At 34 weeks, I went back, but this time, I was at a higher risk for the in utero interventions. I had protein in my urine and had gestational diabetes and hypothyroidism. I also tested positive for group b strep.
I still had my hopes on a natural water birth with no complications. My hopes came crashing down. The good news was that the in utero procedure aided her left heart ventricles to develop. The bad news was that I would more than likely be induced.
At 36 weeks I went back to the doctor and mentioned to him that I didn't want any medications and wanted to go natural.
He told me that every mother had wanted a dream labor and delivery but when it comes to complications, that is just not possible. He explained to me that I would be given a drug called Pitocin to induce labor and be monitored closely for vaginal delivery, and had me sign a consent form for c-section because of the risk of something going wrong in labor, due to the heart defect.
I was saddened, but I was also happy and nervous, as well as scared that my daughter was going to be in this world soon. They induced me at 36 weeks 5 days.
My daughter was brought into this amazing world and my entire life changed because of her.
My now 3-year-old daughter, Gabriella, did inherit my Factor V Leiden mutation, and she does have an atrial septal defect called a patent foramen ovale that has right to left shunting and is thought to be caused from her underdeveloped ventricles.
She also has been diagnosed with Aspergers Syndrome, which is a type of Autism.
She is being watched closely and did not inherit the prothrombin mutation, but was not checked for anything other than FVL and F2. They will check her when she is older, and with children, they do not put them on any prophylaxis as it thins their blood and that can be dangerous in children.
What do all these mean for us?
I am closely monitored by a team of doctors.
I have a Hematologist-Oncologist, a High-Risk OBGYN, an Endocrinologist, a Fertility Specialist, an Internist, and a Perinatologist. I also have my primary care doctor who I love greatly. I will require Lovenox Injections during pregnancy from the moment that I find out, and postpartum, to prevent clotting from occurring in the placenta or miscarriages and will have to be on a high dosage of folate, and b12, as MTHFR prevents my body from processing folate and folic acid, which can be dangerous for a developing fetus.
I'd expect that my chances of a dream pregnancy will unfortunately never happen, but knowledge is power, and maybe, just maybe, I will find a doctor who supports my wishes of a non-induction, 100% natural, water birth.
Not everyone with PCOS has these mutations, but it is common that woman with PCOS who have multiple miscarriages do.
The reasons have varied in research, but we do know that PCOS increases certain levels of hormones such as homocysteine, and c-reactive protein and the medications you are given have hormones in them, so you develop clots. You can do Google searches on PCOS and Thrombophilia, but I believe that all women should be tested for clotting deficiencies before being given a hormone of any kind, especially one with estrogen in it because it can save lives.
Knowledge is power, but even more than that, understanding your health and being an advocate for yourself is #1.
Any woman who is plus size, may or may not experience complications of pregnancy. Heck, women who are skinny, also have PCOS, and most doctors tell them that they do not when they do.
Always advocate for yourself, and research your conditions. I've spent hours researching my conditions and am highly knowledgeable in many areas.
It is important to understand that PCOS affects everyone differently. This is my story, but your story may be different.
PCOS can be genetic, or it can be environmental. Or it can be a combination of both. Always do your research.
Don't let a doctor make you feel like your worthless and nothing. They work for you. Not the other way around.
If they treat you like you know nothing, throw research in their face and demand care. They are the ones who took the Hippocratic Oath saying do no harm.
I'm strong, PCOS will not win me over, and neither will any of my other health conditions. I will not give up hope on wanting more children.
I've gone through 5 miscarriages and 1 stillborn, and have my wonderful daughter, but that does not ever fill the void of my losses.
They WERE children, and ARE Angel Babies.
PCOS is not an easy thing to deal with, emotionally, financially, mentally and physically, and that is why it is very important to have the support systems of your family, friends and support groups.
Don't let PCOS win. You can have a child, and you can have hope. You just have to have proper treatment for your condition. Have hope and faith. Anything is possible.
Remember, just because you're plus size, doesn't mean you deserve to be treated anything less than you deserve. You deserve all the respect and love in this world, and you have earned that.
So keep your head held high, and you'll eventually accomplish what you're wanting to accomplish.
Don't let PCOS, or TTC, or even doctor's tell you that you can't, because you CAN!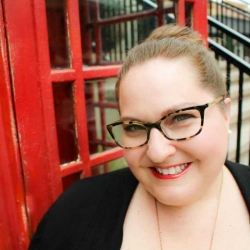 Latest posts by plussizebirth
(see all)