When you search "#plussizepregnancy" on Instagram, you'll see images of pregnant people of many sizes. What you don't often see is people who exist in a much larger body like a 400 pound woman pregnant.
If you're one of those women, it can feel like you don't belong in the communities and resources designed to support plus size people during pregnancy.
You might wonder if your 400 lbs birth story makes you part of another club.
I'm here to tell you that you belong here, too!
Your plus size pregnancy journey matters.
You should have access to maternity clothes that fit and size-friendly care providers.
Your birth story has a place with all the other plus size pregnancy birth stories.
This is Jennifer's 400-pound birth story!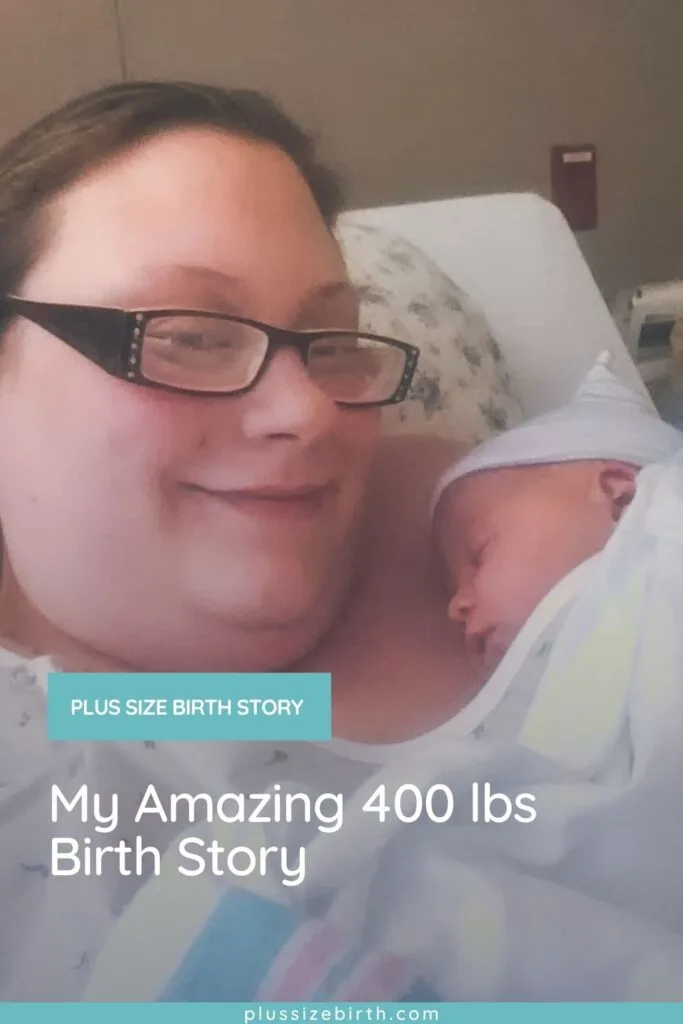 400 Pound Woman Pregnant
I never thought I was going to be able to get pregnant because of my size.
When I found out I was so happy and so was my husband.
I always had it in my head; I would never have a c-section.
My mom was an OB tech when I was younger, and I saw a c-section in person.
When I was 27 weeks, I found out that my daughter was going to be born with one hand.
On her right side past the elbow was gone.
I asked the doctor if my size played a factor in what happened to her and he assured me that my size had nothing to do with it.
When it came closer to birth, I told my midwife no OR unless my daughter or I was in danger.
400 lbs Birth Story
I did not get an epidural. I was told because of my size it would be very spotty and it might not even work. So why bother having a huge needle shoved in my back and a catheter put in!
I went through my labor, and when it came down to pushing, I had problems getting the pushing right. The doctor wanted to put me in the OR, and my midwife told her no she can do it let her figure it out.
About 30 minutes later I finally got it, and she came out.
I was 405 lb and a size 28.
My mom who has seen many women give birth said that what she saw me do was more amazing than any birth and I was in control the whole time.
All it takes is a good doctor and an amazing support system to make the birth go the way you want.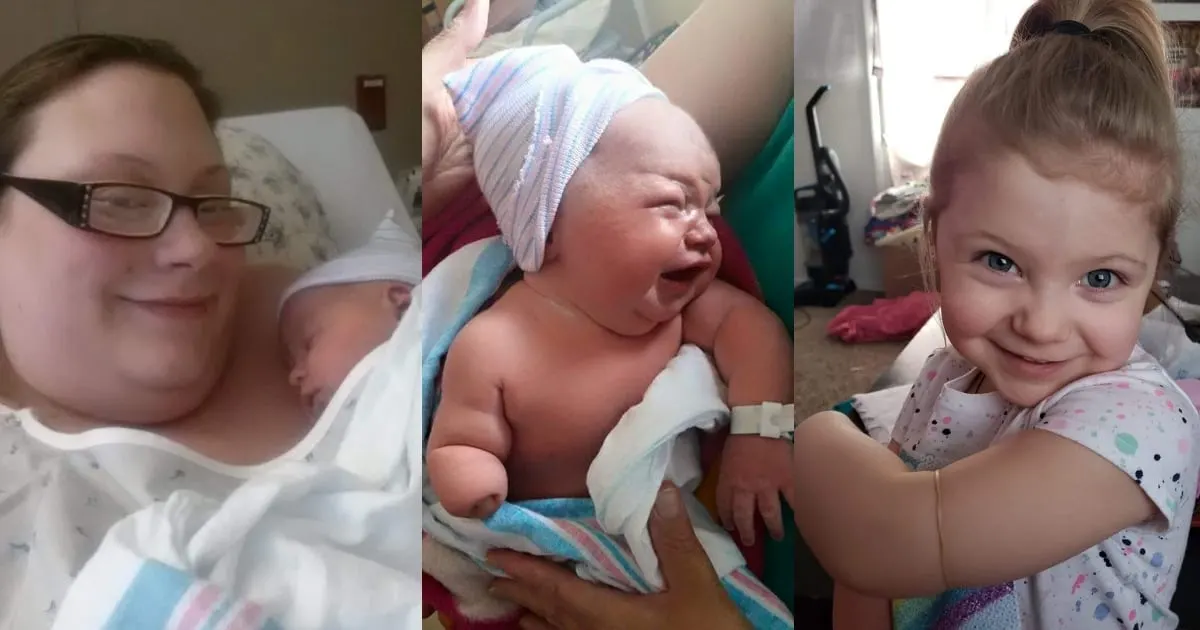 You Might Also Like: 4 Things No One Tells You About Being Plus Size And Pregnant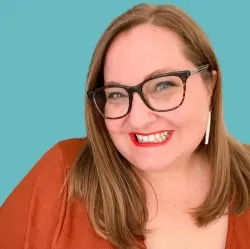 Latest posts by Jen McLellan, CBE
(see all)