Welcome! You're here because you're newly pregnant or researching what to expect during a plus size pregnancy, week by week.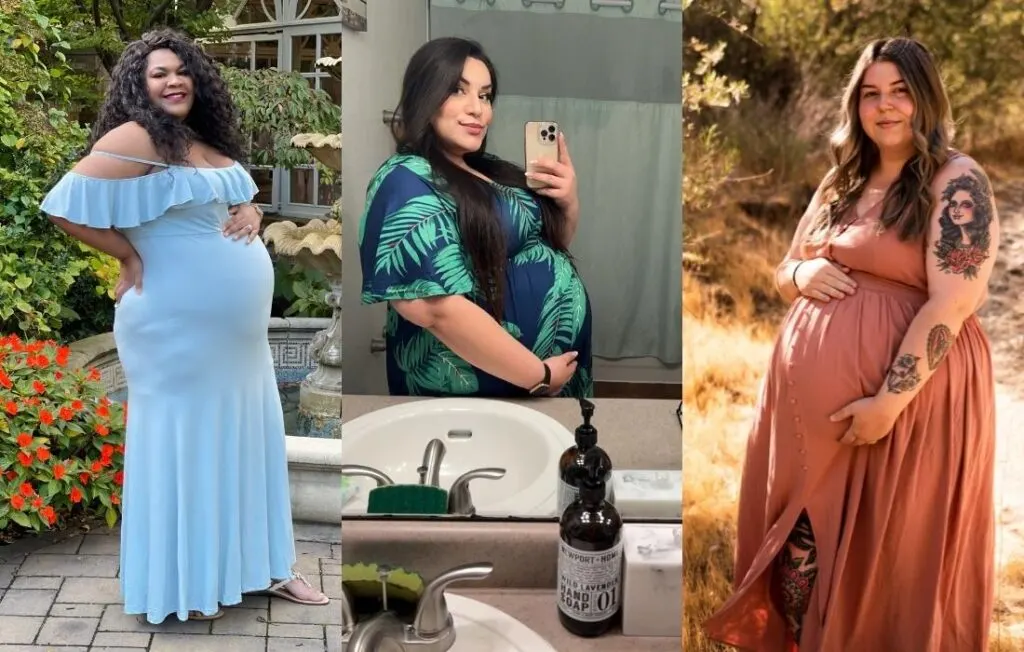 Having a plus size pregnancy doesn't perfectly align with all the weekly information in popular pregnancy apps, websites, or magazines, so we've created a custom resource for you!
Unlike the wealth of discouraging information you might find elsewhere online about having a plus size pregnancy, here at Plus Size Birth, we share empowering, evidence-based knowledge to guide you along your pregnancy journey.
We've supported millions of people just like you for over a decade!
We want you to know that the odds of having a healthy outcome are on your side. And if you develop complications, we hope you won't feel to blame – there's not a single diagnosis that only plus size people incur during pregnancy. People of all sizes get gestational diabetes, for example.
We understand having a plus size pregnancy can feel different because we've been there too!
While reality TV shows sensationalize having a pregnancy in a larger body, it's far more common than most people realize.
Approxmiently 36% of people who can become pregnant have a Body Mass Index (BMI) of over 30.
Although BMI is an outdated and flawed tool, providers, hospitals, and insurance companies use it to guide pregnancy care. Therefore, it's helpful to know your BMI, so you're not caught off-guard during your prenatal visits. And we're here to provide that information in a supportive manner.
Plus Size Pregnancy Week-By-Week
We know this information can feel overwhelming to read all at once, so we encourage you to sign up for our plus size pregnancy week-by-week series. These emails deliver the right information at the right time, just for you!
Best of all, you can start these weekly emails at any point during your pregnancy! Just like your go-to pregnancy app, by clicking below, the messages you receive each week will align with wherever you are along your pregnancy journey.
Now let's dig into having a plus-size pregnancy week by week!
We've broken down this helpful information into trimesters, and below you'll see an overview of what to expect.
Determining Your Due Date
Pregnancy Symptoms
hCG Levels
Size-Friendly Healthcare Providers
Nutrition & Physical Activity
First Prenatal Visit
Increased Risks
Pregnancy Weight Gain Limits
Noninvasive Prenatal Screen
Mental Wellness
Doulas
Aspirin for Preeclampsia Prevention
Ultrasounds
Plus Size Maternity Clothes & Necessities
Back pain & SPD
Hearing the Baby's Heartbeat
Feeling Movement
Waiting on Your Bump to Pop
Pregnancy Belly Shapes
Mid-Pregnancy Ultrasound
Fundal Height Measurements
Selecting a Childbirth Education Course
Setting Healthy Boundaries
Positive Self-Talk
Glucose Screening for Gestational Diabetes
Baby Registry (Size-Inclusive Needs)
Informed Consent & BRAIN Acronym
Take Maternity Photos
Kick Counts
Sleep Apnea
Intimacy
Creating a Birth Plan
Questions to Ask When Selecting a Pediatrician
Feeding Your Baby
Size-Friendly Hospital Bag Necessities
Preparing for Labor and Birth
Induction Concerns
High Blood Pressure
Planning for Postpartum
Getting Ready Baby
Sharing Your Birth Story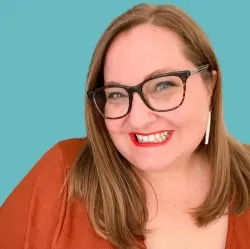 Latest posts by Jen McLellan, CBE
(see all)