When it comes to plus size nursing bras, there's one company that Plus Mommy community members recommend time after time – Bravado Designs!
Disclosure: This is a sponsored post with affiliate links but it's important to know that I only recommend items I'd personally use. Plus Size Birth is a participant in the Amazon Services LLC Associates Program, an affiliate advertising program. As an Amazon Associate, I earn from qualifying purchases. Read more about these links in my disclosure policy.
Truly, without fail, anytime I do a post on our Facebook page for plus size nursing bra recommendations, Bravado Designs is mentioned more often than any other brand. So when this size-friendly company reached out to me to review their Body Silk Seamless Nursing Bra that was recently added in extended sizes, I was thrilled.
The Body Silk Seamless Nursing Bra became a part of Bravado Designs' extended sizes line because of feedback they received from moms who wanted it in larger sizes. I truly appreciate it when companies listen to the feedback they are given and make an effort to meet the needs of moms of all sizes. The Body Silk Seamless style comes in XL and 2X in sizes up to a G cup.
BravadoDesigns didn't just make the cups larger and band longer though. It's important to note that they use a wider fabric inner sling for comfort, reinforced straps for additional support, larger removable foam padding, and reinforced sides for comfort and a great fit.
You have to experience this wider band!
Bravado Plus Size Nursing Bra
This Bravado Designs extended sizes nursing bra also stands apart because a bra conversion kit comes with it that will allow you to transform it into a regular bra when you're done nursing. How cool is that? In addition, I love how the bra doesn't just come in beige but also a really pretty garnet.
Nursing bra features:
• Luxuriously soft, seamless and wire-free for added comfort
• 4-way stretch fabric hugs your changing shape
• Removable foam inserts for shape and discretion
• Full drop away bra cups for maximum skin-to-skin contact
• Bra Conversion Kit included so you can convert your nursing bra to a 'regular bra' once your nursing journey is complete
Don't just take my word from it, here are two Plus Size Mommy Memoirs community members sharing why they love this bra…
"I'm wearing one right now and it is so soft but really supportive. I love that the band and straps don't dig into my skin." – Jenna
"I'm a 38/40 H and I have the exact bra pictured. I found it to be quite supportive actually and you can convert to a regular bra when done breastfeeding which I plan to do when I know for sure we are not having any more kids. I love it." – Shayna
I really recommend this Body Silk Seamless Nursing Bra!
From this great bra to their tanks, I think you should consider adding a little bravado to your undies drawer!
I'm wearing their nursing tank right now! I love it because it's supportive enough that I don't have to wear a bra under it to go out. I always wear a bra and tank top under my shirts because I'm more comfortable like that, but with this tank I don't have to use a bra. I can also sleep in it and know my breast pads will stay in place so no milk leaking during the night. – Kelly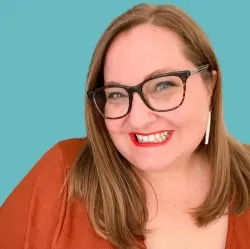 Latest posts by Jen McLellan, CBE
(see all)