This is a sponsored product review, but all opinions are my own.

When I sneeze, I pee a little. If I have a coughing spasm, I pee a little. While being physically active or laughing uncontrollably, I pee a little. Sometimes, I don't even know why, and I pee a little.
Peeing a little has become my new normal since having my son nine years ago. The older I've gotten, the worse it has become.
I've been open about my bladder leaks on social media, and have shared my obsession with leakproof underwear. As I've talked about it, hoping to help others feel less alone, I've received some private messages that took me by surprise.
People were telling me my, "I pee a little" new normal actually isn't normal!
So, I was excited when Attain reached out to me to do a sponsored product review of their Attain Bowel and Bladder Rehabilitation Device.
Do you know that as many as one in four women will experience a change in bladder control after childbirth? It makes sense why so many moms joke about "sneeze peeing" because so many of us actually pee when we sneeze!
Only we don't talk about it. We only joke about it and suffer in silence while wearing pads and leakproof underwear. I don't want to joke about it anymore!
After learning that Attain is FDA approved and more than 90% effective in solving bladder leakage in women, hopefully, I won't have to!
How does it work?
For just ten minutes a day for a few weeks, you use Attain to strengthen your pelvic floor muscles and essential sphincters. Attain helps to calm the bladder muscle that causes leaks.
You place a patented balloon comfortably inside your vagina. By inflating the balloon, the pressure inside the balloon goes up, making it harder for the muscles to contract. This causes the muscles to work harder and gain more strength.
Think of it like going to the gym for your pelvic floor. We have muscles throughout our body that benefit from us strengthening them…we just don't openly talk about our pelvic floor muscles.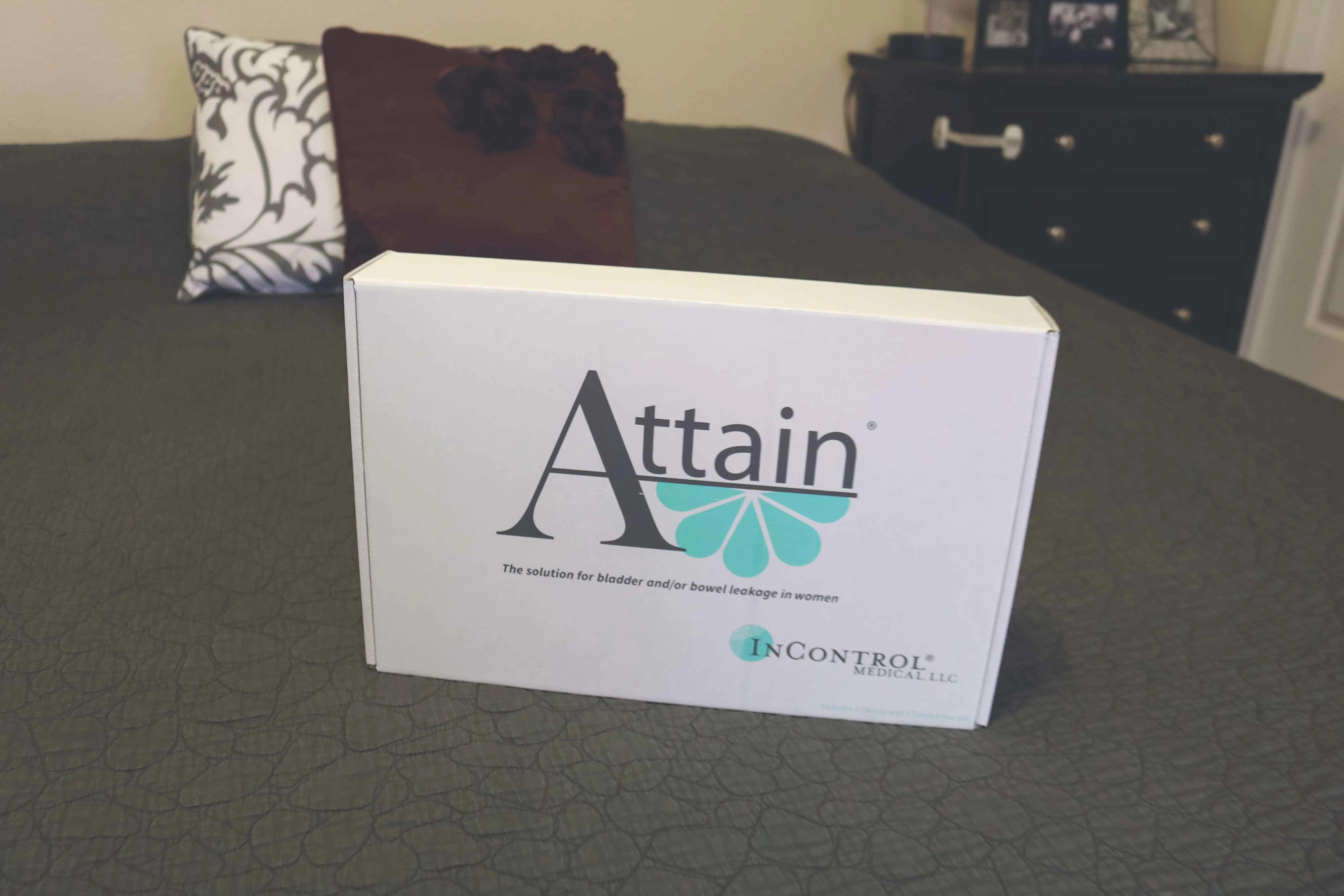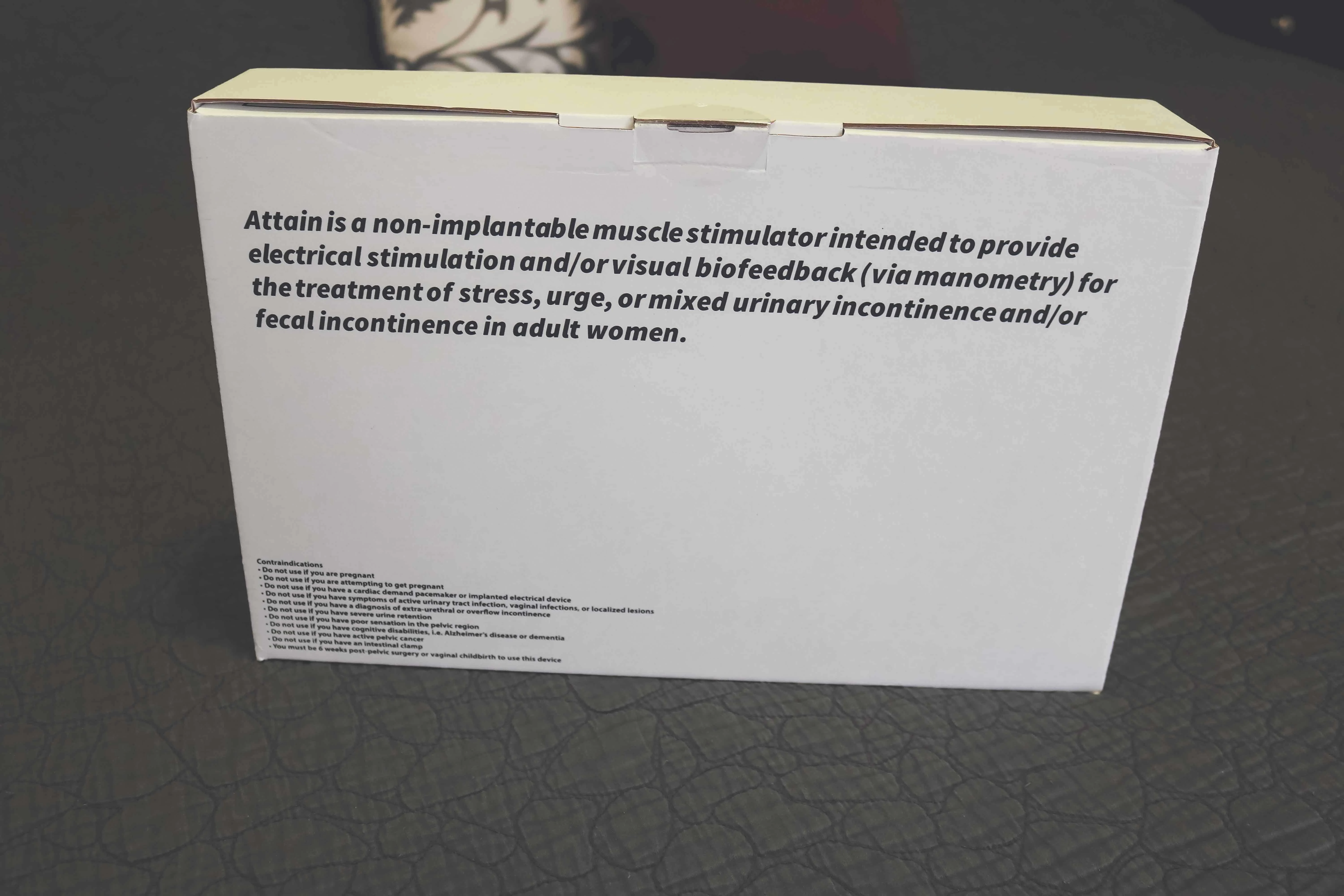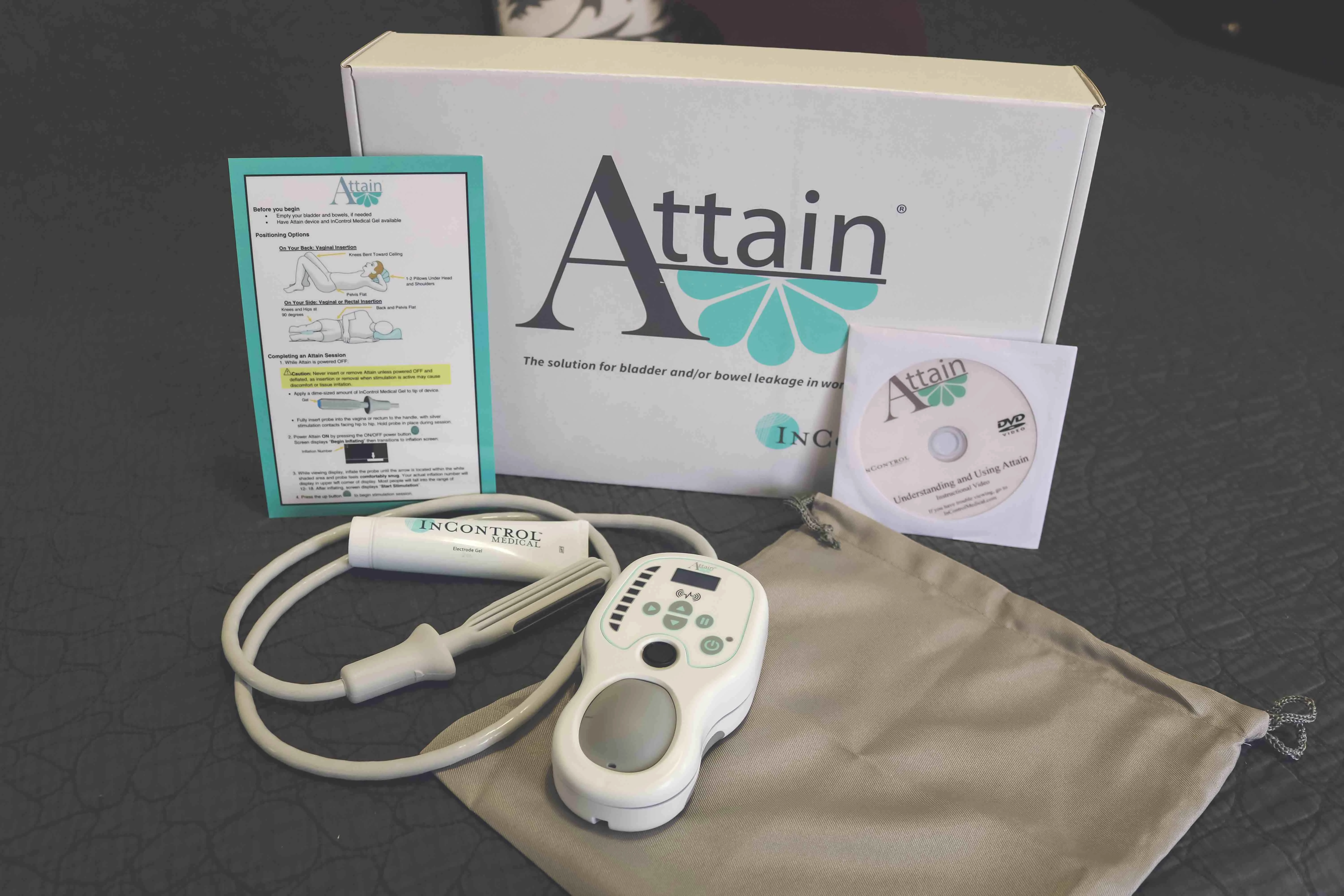 If this sounds a bit intimidating, I understand, as I felt intimidated too. However, for the past two weeks, I've made using Attain part of my daily routine in the privacy of my bedroom for ten minutes a day.
I've found using it in the morning works best with my routine. I fully empty my bladder and then get back into bed. Attain comes with a bag that I keep discreetly in my nightstand.
As a plus size woman, I was a little concerned about how it would all work – but I don't have any issues reaching down to place the balloon inside of me or holding it in place.
The handheld machine walks you through how much you want to inflate the balloon. And you're in control of the level of stimulation you want to help your pelvic floor muscles contract.
The first time I tried Attain, I was a little taken aback by the sensation. I quickly got used to it and then was amazed by the strength of my pelvic floor muscles. I've found with each use, it's easier to contract and release my muscles.
If anything, this whole experience with Attain has helped me to tune back into my body in ways that I have ignored for years. I'm only two weeks in, and I'm already noticing more control overall!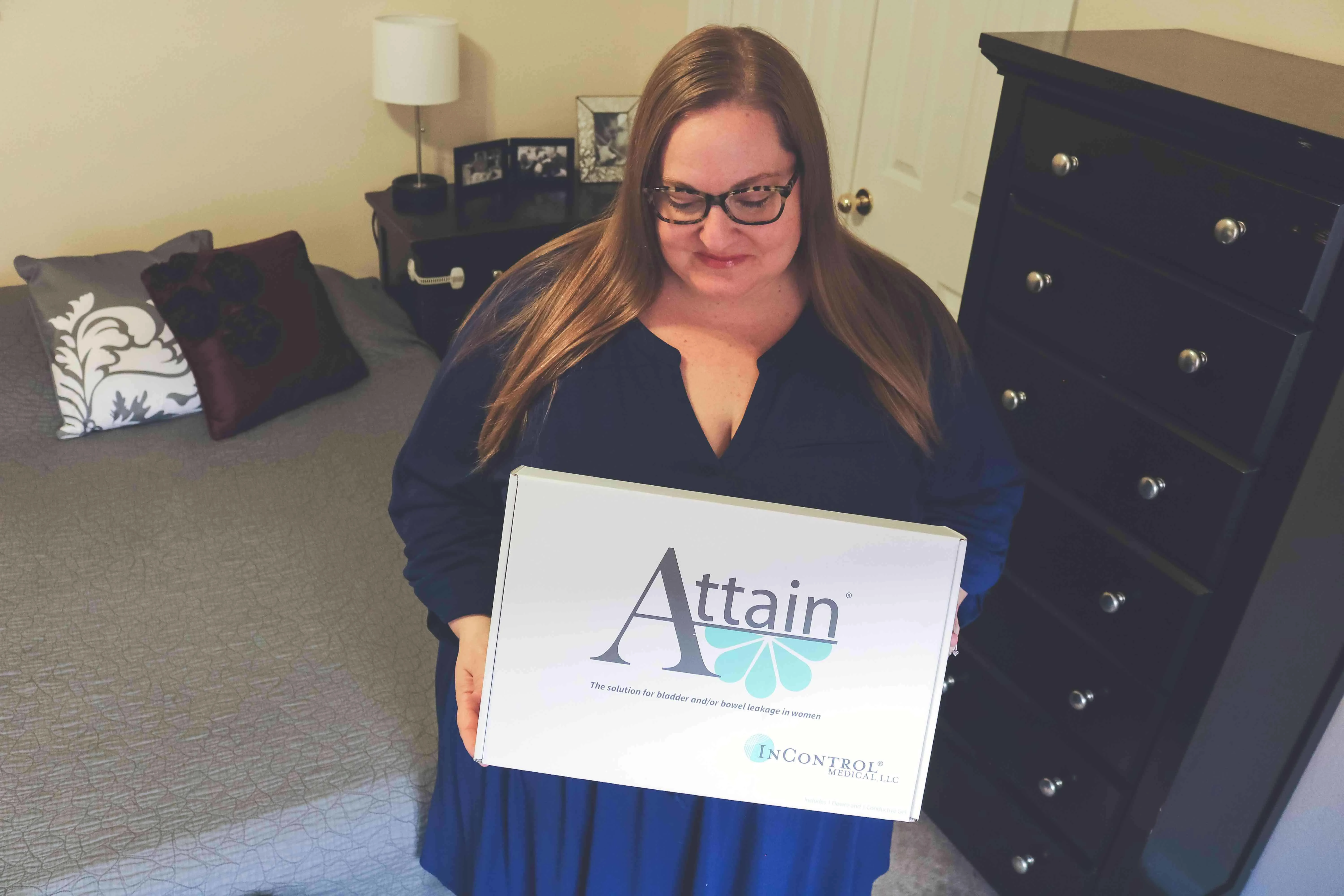 Yes, pads and leakproof underwear are far more affordable than using a device that strengthens your pelvic floor muscles. But I can speak from experience, as I'm turning 40 next month, that little leaks are getting more common. I can't just keep ignoring my pelvic floor health. I needed to be more proactive, and I'm thankful Attain is helping me to have more control over my bladder.
If you're one in four women who experience a change in bladder control after giving birth, I encourage you to learn more about Attain for yourself.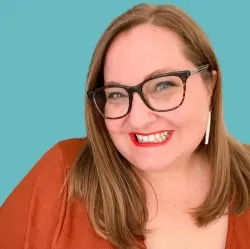 Latest posts by Jen McLellan, CBE
(see all)