Are you wondering how to shave when plus size and pregnant? We've got you covered with great options and a pregnant shaving tool.
Disclosure: Plus Size Birth is a participant in the Amazon Services LLC Associates Program, an affiliate advertising program. As an Amazon Associate, I earn from qualifying purchases. Read more about these links in my disclosure policy.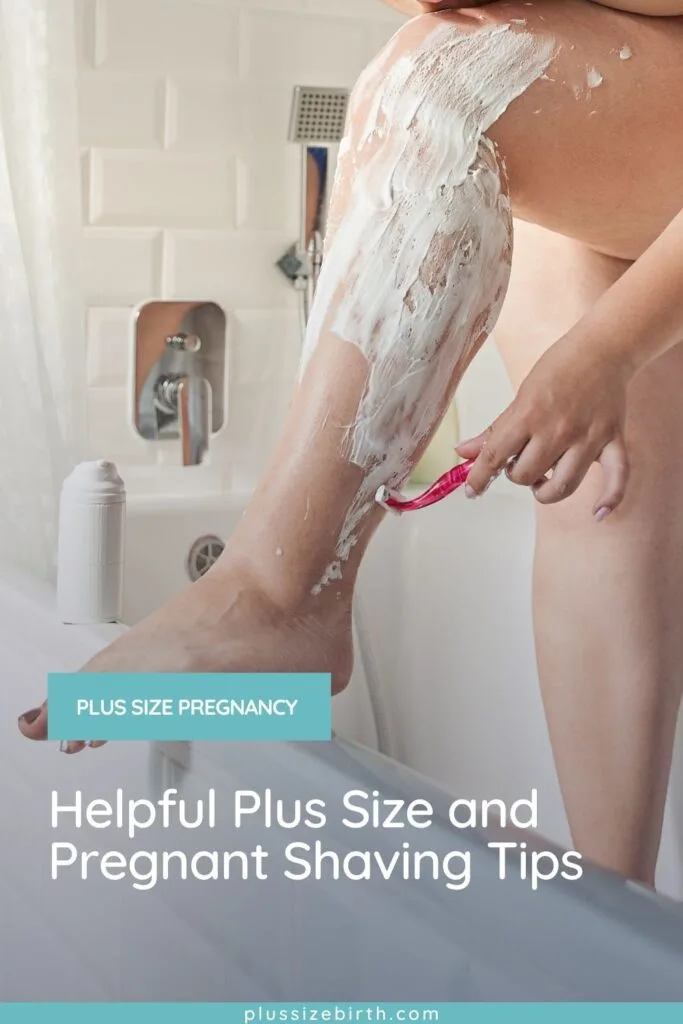 My friend Angela and I spent our pregnancies in the pool. Our due dates were a month apart.
We spent almost every Monday, Wednesday, and Friday evening doing water aerobics.
If it wasn't for all of that time spent in the pool I don't think I would've cared about keeping my legs shaved during pregnancy.
As my bump finally popped, I remember how it became more and more difficult to shave. I was concerned about slipping while shaving. It was hard to reach all the way down to the bottom of my legs.
Here are some tips I wish I would've known!
How To Shave When Plus Size And Pregnant
Struggling to shave when you're pregnant is a frustration people of all sizes face. Yet, it can feel like an Olympic sport to reach all the needed places when you're also pregnant.
Below are four helpful plus size shaving tips and tricks.
Use A Razor Extender
Looking for a pregnant shaving tool?
The Giraffe Razor Extension Handle is designed to extend the reach of your razor to make shaving easier. It has two razor attachments allowing for it to fit pretty much any razor you're already using.
The wand extends and pivots to get to all of those hard-to-reach areas.
As a plus size woman, it's a little bit of a stretch to get certain areas with or without being pregnant. Just knowing that you've reduced your odds of slipping in the shower while shaving makes the wand well worth the price.
Get Waxed
From your legs to a Brazilian wax – leave your smoothness in the hands of an expert.
And you can get all of your questions answered about getting waxed when you're plus size during episode 32 of the plus mommy podcast.
Ask Your Partner For Support
Having your partner shave you is not only helpful but can also be a really nice and intimate experience to share together.
Don't Shave!
I hereby grant you permission to stop if it's just too much of a pain. You'd be amazed how many pregnant people allow their hair to grow out, be it their pelvic area and/or legs and underarms.
You do, you!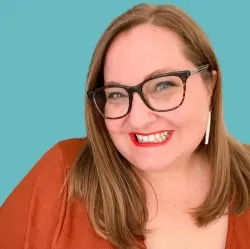 Latest posts by Jen McLellan, CBE
(see all)