(a few spoilers but nothing major)
Remember the first few seasons of Grey's Anatomy? There was incredible character devolvement, background music that was so good you bought singles on iTunes, and storylines that left you sobbing at least once an episode!
Or maybe that was just me?!
Anyway, a few months ago, when friend after friend posted on Facebook about this new show that kept making them cry, I had to give This is Us a try. You see, ever since Christina left Grey's, my TV time just hasn't been the same.
So with the highest of expectations and a tall glass of wine, I took some me-time on Hulu to see what the buzz was all about.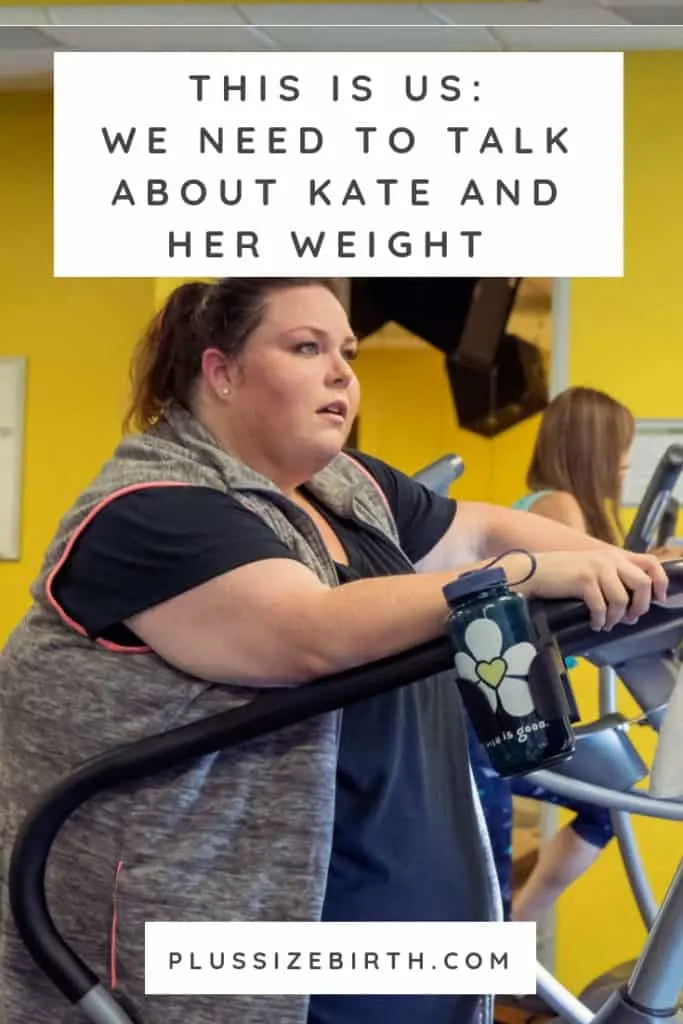 The oening scene had a naked man sitting on a bed and then cuts to Mandy Moore…
I was sold!
Another minute into the show, we meet Kate. She's standing in front of the fridge with post-it notes all over her food. Each note said something to shame her away from eating that item; from how many calories there are per spoonful to just simply having the word "Bad" written on it.
My brain was doing a teeter-totter…
One side: Wow she's the most visibly plus size woman I've seen as a lead character on a television show. This made me happy because as a plus size woman, it's not common to see a body that I can identify with on TV. Well that is unless they are the stereotypical "fat friend".
Other side: Please, please, please don't make this storyline all about Kate and her weight.
And somewhere in the middle I just wanted to go back to the naked guy on the bed!
A few minutes later we see Kate, standing with her back to us wearing only underwear, weighing herself. Even removing her earrings before stepping on the scale. And fifteen minutes into the episode she's at a weight loss support meeting.
I was back on that teeter-totter…
One side: I remember keeping a Fredrick's lingerie magazine on the fridge when I lived alone in my early 20's….I probably don't need to explain its purpose.
When I was doing Weight Watchers (round 4 or so), I'd always go to the bathroom before weighing-in to make sure I had dropped every possible ounce. I could identify with Kate. I have been her.
Other side: But, but, but ever since I started really working on my self-esteem and body image, I'm not that girl anymore.
The woman I am now wants to see characters who are fat and happy, like Whitey from My Big Fat Fabulous Life. While weight loss is part of her storyline, it's not the main focus of her existence and it's certainly not the whole premise of her show.
S0 I kept watching the episode and it was nearly impossible to not get sucked in. I double dare anyone to finish that first episode and not continue on to watch the second.
I was thankful Kate had a love interest, even if they did meet at her weight loss group (side note: my own parents met at Weight Watchers nearly 40 years ago).
And while I found myself falling in love with the show, just as I did with Grey's Anatomy, I kept wanting Kate to stop focusing on hating her body all the time; from weight loss group meetings to fat camp.
I took a break from my This is Us binge and went onto one of my friend's Facebook threads about how great the show is and read the comments. There I read how someone thought Kate's post-it notes were a brilliant idea. I also read a few articles about Chrissy Metz, the woman who plays Kate, and the comment section was full of really disgusting, fat-shaming comments.
And that's why we need to talk about Kate and her weight!
Even though the body positive movement has pushed some major magazines to no longer use Photoshop, countless clothing stores finally have models of all shapes and sizes, and messages of self-love spread like wildfire on social media – Hollywood is still struggling to latch onto this body love momentum.
As hit TV shows continue to push the narrative that fat = bad, we make those who have poor self-esteem feel even worse about themselves. We also provide narrow-minded individuals with fuel to bash people with bodies they view as unacceptable.
As this show now moves on to its second season, I sure hope Kate's character continues to develop and there's not such a major focus on her weight.
Being plus size is just part of her identity, there's so much more to explore. She deserves more – we deserve more.
There's a lot more to Kate than just her weight!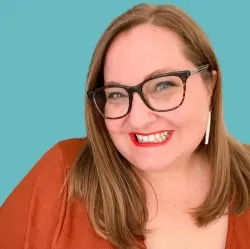 Latest posts by Jen McLellan, CBE
(see all)