It takes bravery to be open about your past and Nadine shares her story in hopes of helping others. When maternity photos inspire self-love and healing a person's life can be forever transformed.
Pregnancy can be such a time of hardships and uncertainty when you're not ready to become a mother.
When you are ready to embark on a journey to motherhood, it can be such a special time in your life if you allow yourself to embrace it!
This mom is sharing her journey below in hopes to inspire plus size moms to feel less alone.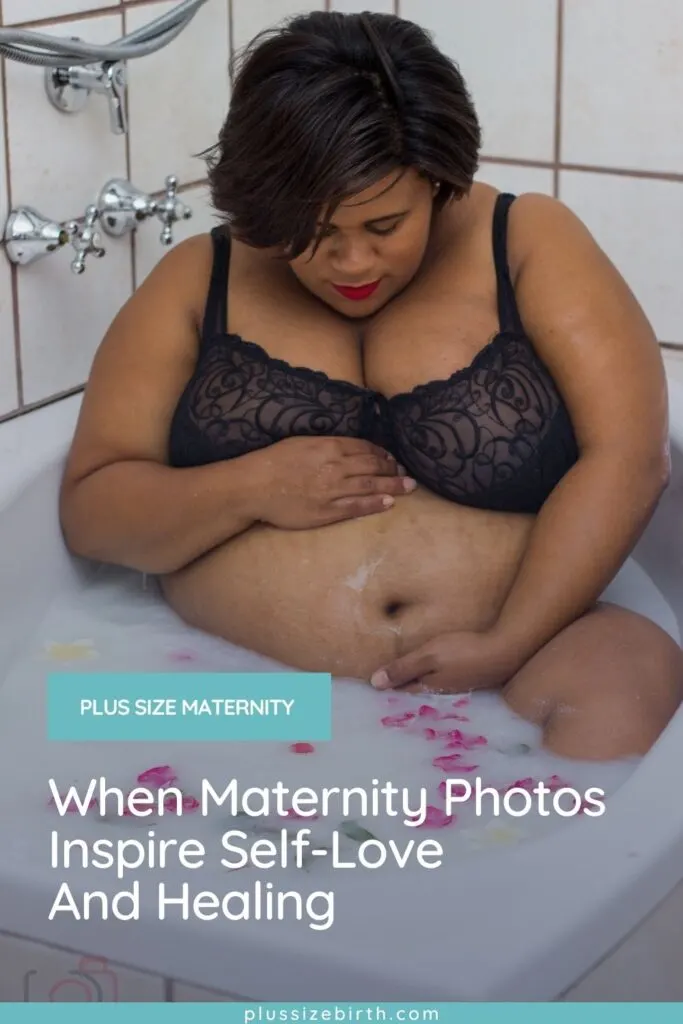 The Truth Behind The Sparkle In My Eyes – Self Love Photos
Where shall I start?
Do I open up and make it all clear or hide some of my truth?
Should I tell my full story to help a teenage girl out there? Do I let all my thoughts flow reminding me of my pain?
Knowing it will help a woman out there who also made some mistakes, but gave up on believing.
In Africa, back in the old days, if you are the eldest and got pregnant at a young age you either gave the child away for adoption or your parents would raise your child as their own.
Well, that happened to my mother.
She got pregnant at the age of 20 and long story short my grandparents raised me. For 15 years I was under the impression they are my real parents, and my biological mom is my eldest sister.
The truth eventually saw the light which always happens. You can hide something for months, years, decades but it shall come out.
I accepted the truth but still live the lie so I don't hurt anyone's feelings.
My mother is my eldest sister, and I will address her in that way always.
The day I was told she's my mother I told my gran, "I know the truth now, but it's because of you and dad (granddad) I am who I am today. Kindly close that book and all its chapters, and we continue like we never had this conversation." The emotions I felt were so confusing but the first thing I told myself was that I will not repeat history.
By the age of 20, the bomb hit my life…history being repeated.
Young, stupid almost woman I was. I so badly didn't want to disappoint or hurt anyone.
I was studying and making something of myself so I knew I needed to get rid of IT (the pregnancy). And so I did. I kept living my life. Until this day no one has ever known what I went through. Hopefully, my truth shall not see the light to my family unless I shine it myself.
Today, at the age of 28, I'm a young and successful cosmetologist and pre-school teacher. I found the sparkle in my eyes again and with the images captured it paused my moments of joy that continue daily.
I looked into the mirror at the woman whose body I used to hate, the fat one. She's beautiful and glowing.
I gave birth to a beautiful boy on April 30th, 2018. I named him James.
He came into my life and replaced the emptiness and brokenness in my soul that came from all walks of life. That came from bad relationships to bad decisions.
James mended all the pieces together in the nine months of my pregnancy journey.
Now that he is here, healthy and perfect, he shall fill my life with so much joy! I forgot about all the pain the moment I heard his cry.
My wish for every woman who made a mistake is to know that there is forgiveness.
For every young teenage girl, never give up no matter how life turned out.
Make the best of it!
When you fall, get back up dust yourself off and start again.
And last but not least, let your eyes tell their own story but always make sure it has an ending that has happiness, joy, love and most of all God's presence in its sparkle!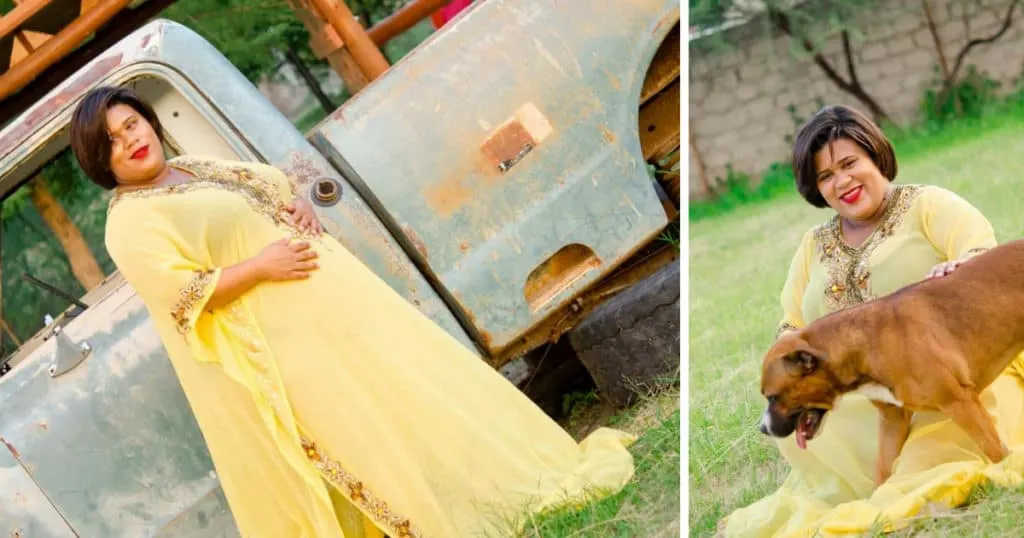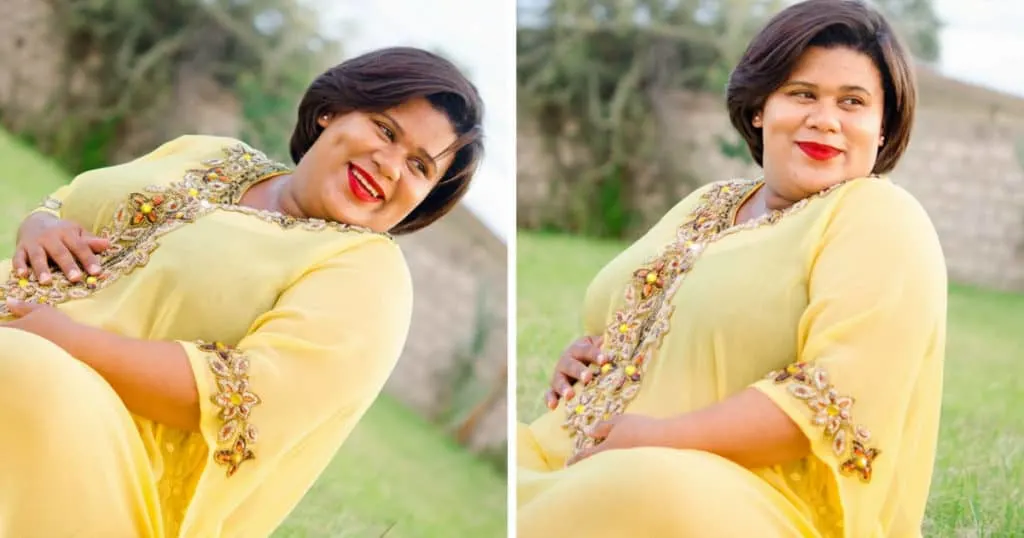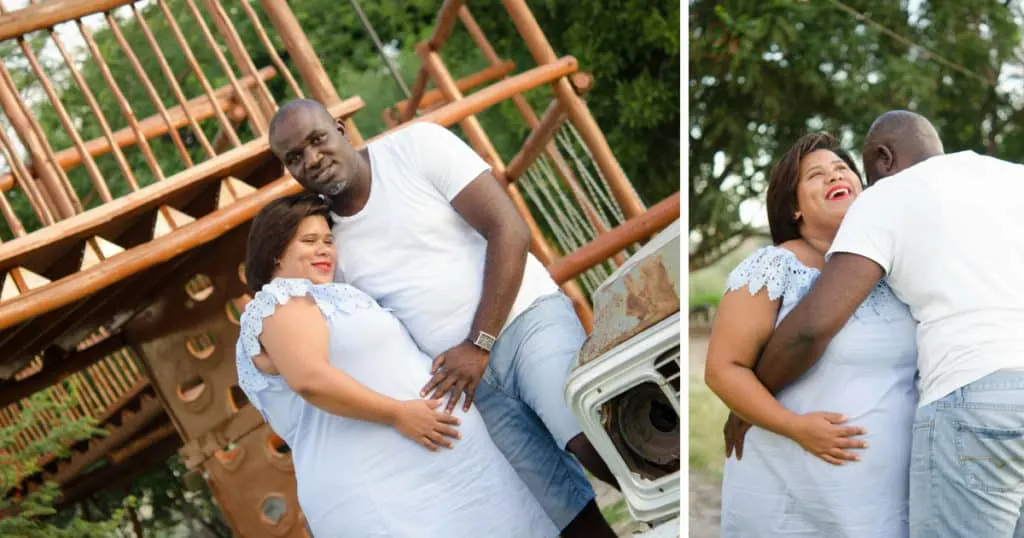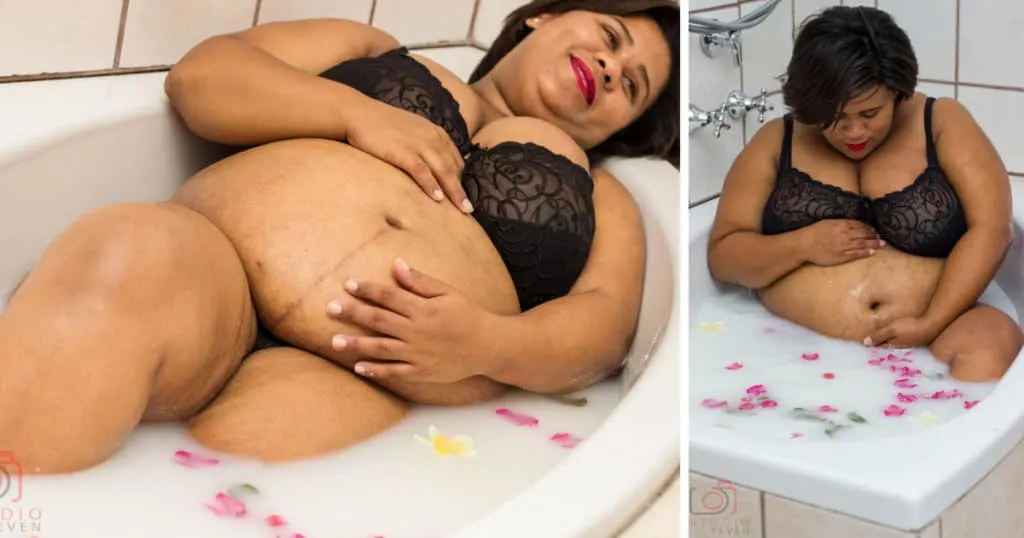 ---
Maternity photos inspire people to see themselves in a new light! You can read many other stories we've shared on the blog and explore the Plus Size Birth Instagram feed.
You Might Also Like: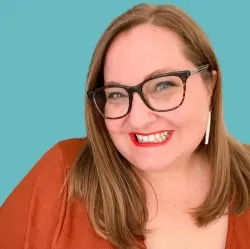 Latest posts by Jen McLellan, CBE
(see all)