Hilary Kinavey, MS, LPC, and Dana Sturtevant, MS, RD of the Center for Body Trust address a topic that comes up all of the time – should you lose weight prior to pregnancy?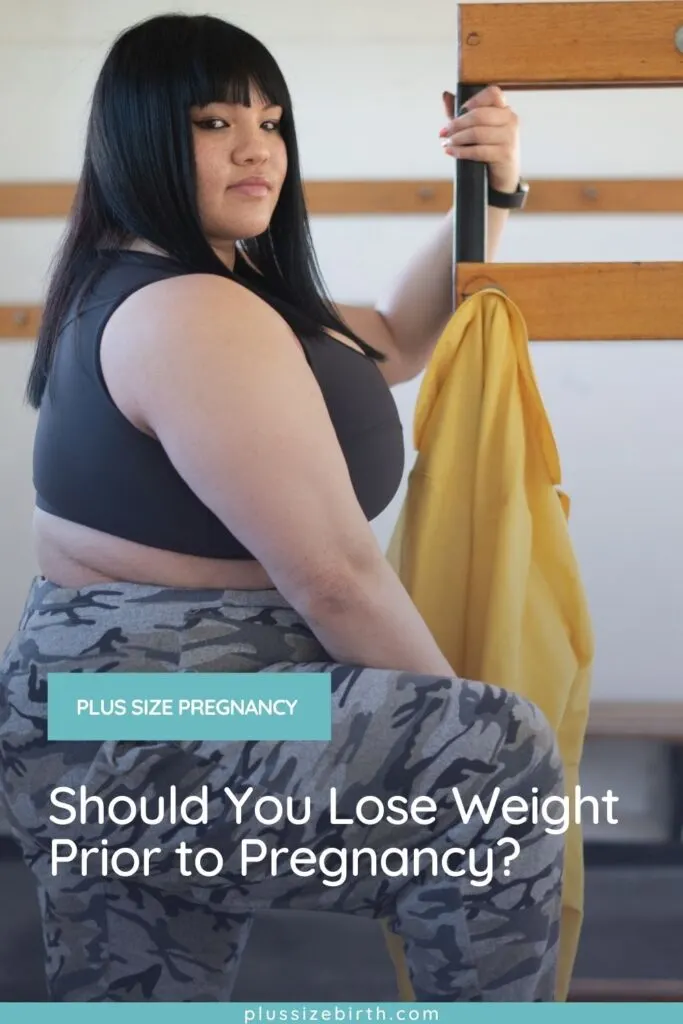 Should I focus on weight loss before getting pregnant?
You are planning to be the healthiest host you can be for your future baby. Recommendations about what you should do to accomplish this are everywhere, and there is one that can really raise anxiety: Lose weight first.
Thoughts about weight are unavoidable when becoming pregnant; it's part of the whole deal!
Maybe you've heard comments or even recommendations from loved ones or health care providers about gaining as little as possible, or none at all, depending on your current weight.
The real truth is this: planning to get pregnant in a plus-sized body could be treated the same as any other pregnancy, however, in this weight-focused world, it is often not so equitable.
All too often assume risk factors based on size, instead of approaching all people through a weight-neutral, health-promoting lens.
We know that many providers you encounter will not treat your weight neutrally, which can be quite shaming at such a vulnerable time in your life. We know that body shame may be something that has colored the way you have related to your body for a long time.
Pursuing weight loss is often emotionally and logistically really complicated.
Most of us in plus-sized bodies have tried to change our weight in our lifetime, multiple times, often with mixed results. Why isn't it easier? There are a couple of things we know for sure about weight loss:
1. Although you can lose weight on many of the popular diets and weight loss programs, in the long run, dieting doesn't work. 95% of people regain the weight (and then some) within two years of the initial weight loss. (Mann et al, 2007)
2. Short-term dieting can have negative results for our physical health and our emotional wellness.
Weight loss efforts tend to follow a predictable cycle that starts with high hopes and ends in self- blame.
Dieting and weight loss efforts lead to a diminished relationship with yourself. Why is this?
We rarely blame the diets when they don't work; we usually blame ourselves. Dieting whittles away our sense of competence, our love for ourselves, and can amplify the distaste we might feel for the (truly) amazing bodies we have.
Respect, connection, and trust in our bodies are often the very things that heal body shame and dissatisfaction and can help put an end to the harmful cycle of dieting.
Healing body shame and increasing connection with your body is actually more health-supportive than focusing on weight loss.
Conception is an exceptional event in our lives –unparalleled, magical, and tough to comprehend. We are in need of our whole selves when we move into that sweet transition.
Attunement with our bodies keeps us in a relationship with trust, curiosity, and faith in ourselves that we were born with. When we feel connected and worthy, we step into life's challenges with more kindness and compassion for the journey.
Focusing on weight loss prior to pregnancy may not produce the results you seek, and actually, do more harm than good.
When we heal our relationship with food, allow our bodies to move for pleasure, and minimize the stress in our lives, our bodies flourish.
So what if, instead of focusing on weight loss, you keep your focus on health and self-care?
Here are some suggestions to guide the way:
Ask yourself: "If you lived in a compassionate, weight-neutral world, what would you want to do for yourself and your health?" Then do that, just for you.
Find a size-friendly provider.
Immerse yourself in reading about Health at Every Size®.
Remind yourself daily of the amazing ways your body is working for you right now. Build amazement and trust in that.
Try this mantra on for size: May my love for my future child be mirrored in my love and respect for my body.
Center for Body Trust was founded on the idea that we are all born with remarkable instincts to love and care for our bodies. We believe body trust is a birthright. Our passion is helping people lose the weight of body shame and create the change they seek from a deeper place. Be Nourished offers e-courses, groups, workshops, and retreats to help people cultivate body trust.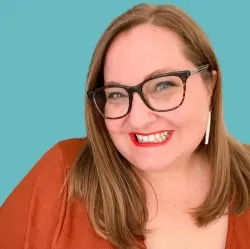 Latest posts by Jen McLellan, CBE
(see all)