Over the past few years baby's first birthday smash cake photo shoots have become all the rage. And like anything that becomes popular, many variations come to be. I couldn't be more in love with Rachel's adult smash care photo shoot!
Rachel's two kids, William and Tayla, got in on the fun along with her husband Will.
Yet, it's not just the photos I've fallen in love with, it's Rachel's important lessons she shares about body love and being in photos with her kids.
Disclosure: Plus Size Birth is a participant in the Amazon Services LLC Associates Program, an affiliate advertising program. As an Amazon Associate, I earn from qualifying purchases. Read more about these links in my disclosure policy.
l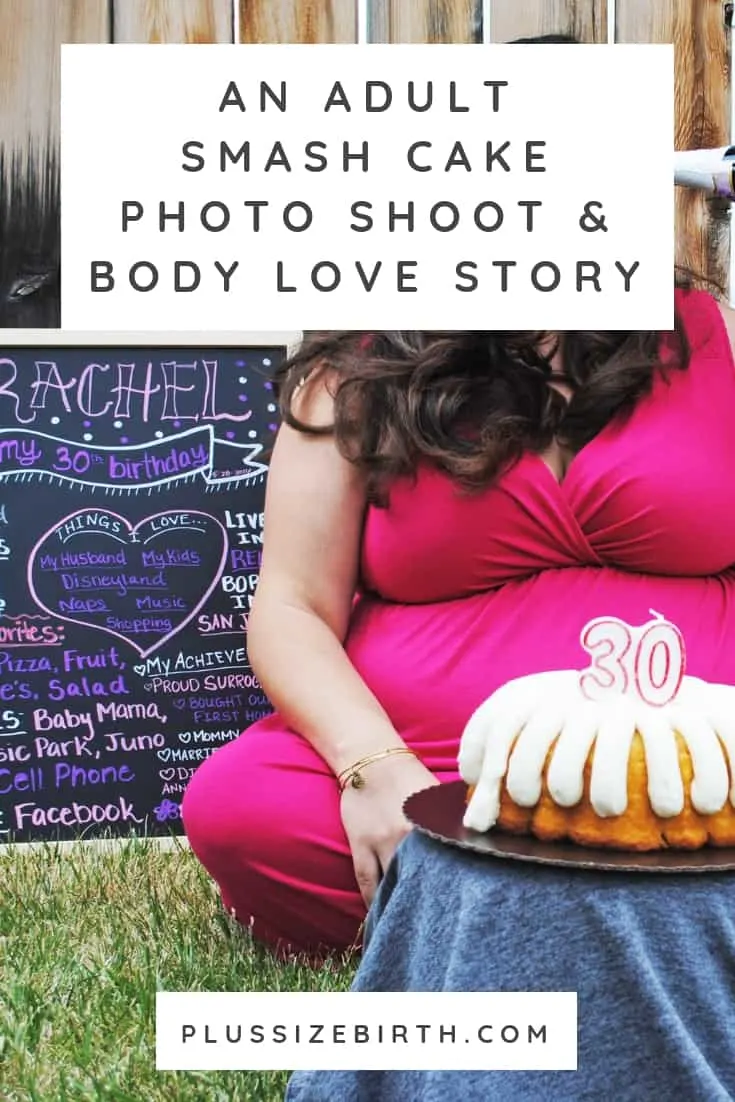 What inspired you to do this adorable adult smash cake photo shoot?
I was actually browsing pics on Pinterest to get ideas for my party. When I saw a couple of adult cake smash sessions pop up, I thought it was SOOO cute and looked like a lot of fun!
I just thought, "Yep, I'm totally doing that!"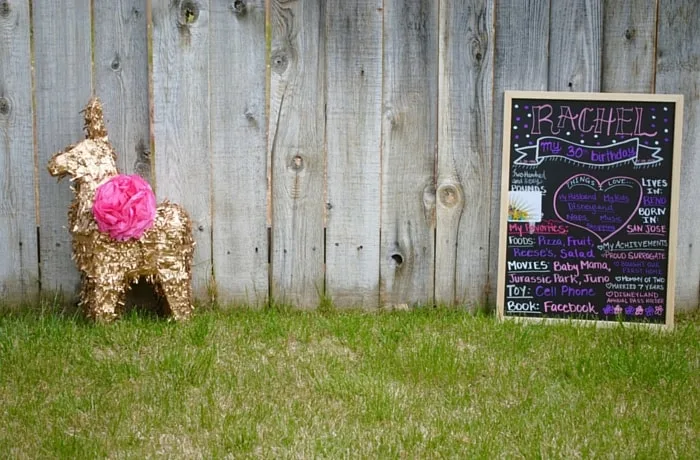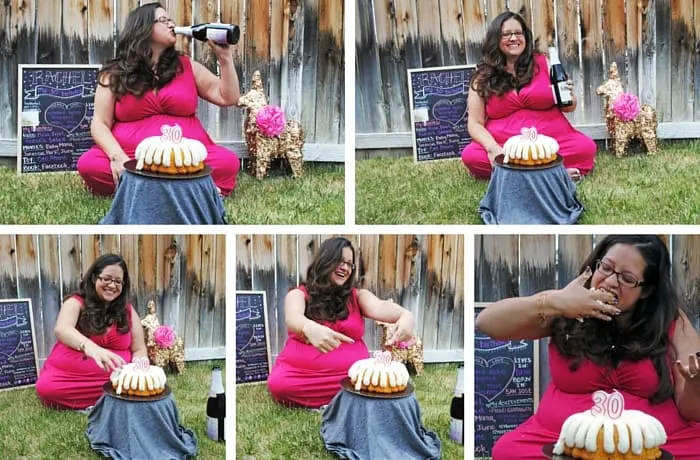 I can only imagine how much fun you had throughout the photo shoot, but what was your favorite part and why?
It really was a lot of fun. I felt kind of silly being the center of attention, even though I know that's the whole point, so bringing in my kiddos and then my hubby really made it more fun for me.
But looking at the pictures after the fact, I'd say the best part was the pictures with my hubby.
We have grown so much as a couple in the 11 years we've been together and, as cheesy as it sounds, being able to see the love we feel for each other come through in those pictures brought tears to my eyes.
I am so thankful for him and his hard work to provide for our family and especially for the unconditional love he shows me and our babies.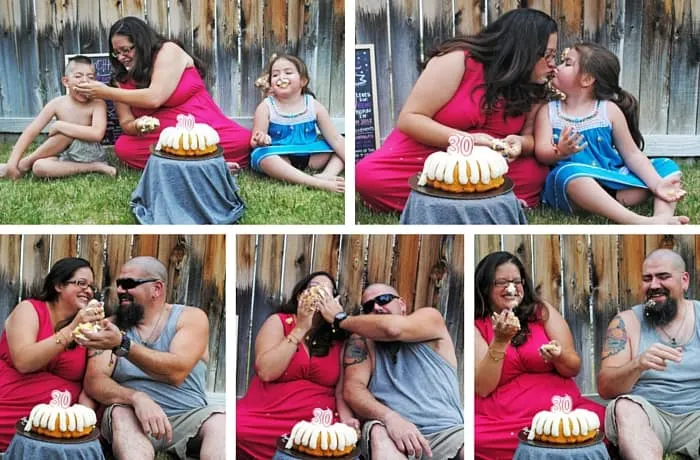 For your weight you wrote, "Two Hundred and Sexy Pounds". Love it! Weight is something moms of all sizes struggle with. How did it feel to write that, knowing so many people would see it?
I've struggled a lot with my weight my whole life, and I've struggled even more with body image.
I've never felt comfortable in my body until very recently. Several years ago, when my daughter was about 18 months old. I found myself starting to worry about if she would end up being fat and hating her body, like me.
Then one day I looked at her, playing outside in her little bikini with her tummy poking out and started crying. Not because she was a little chunk, but because she was just so dang beautiful.
She's healthy and happy and I thought "Who cares if she's a little chubby? As long as she's healthy and loves herself, then that's all that will ever matter."
Coming to that realization made me think, "Wait. I'm healthy. I'm happy. Why do I let me being fat keep me from loving MYSELF?"
After that, I started working on loving my body and finding the beauty in the things I disliked about my body. I started following body positive role models… you, Jen, were one of my first!
It took some time, and I still have my bad days, but I am happy to say I love and appreciate my body and all the amazing things it can do. So, writing out that "Two Hundred and Sexy Pounds" made me feel so proud!!
I'm always encouraging moms to be in photos with their children. What was that like and what can you share with other moms about capturing motherhood?
Growing up, my mom was also overweight and never liked being in pictures. So we have very few photos of all of us together.
She would talk about wanting to do family portraits and would say we'll do them once she loses some more weight. I don't think we ever did family portraits after we were really little.
And if I'm being honest, it makes me sad that we don't have more pictures of all of us.
It's so common among plus size moms to not want to be in front of the camera because they then criticize every little thing about themselves.
But in my journey to love my body, I saw something that always stuck with me and it said something along the lines of, "Your kids won't remember what you looked like in a bathing suit, they will remember the fun they had playing with you in the water." And that's so true!
I love having pictures of all of us together, even the ones where I don't feel I look my best. Because I know when my kiddos are grown up, they will look back at photos of all our fun times together. The last thing they'll be thinking about is mom's fat arms.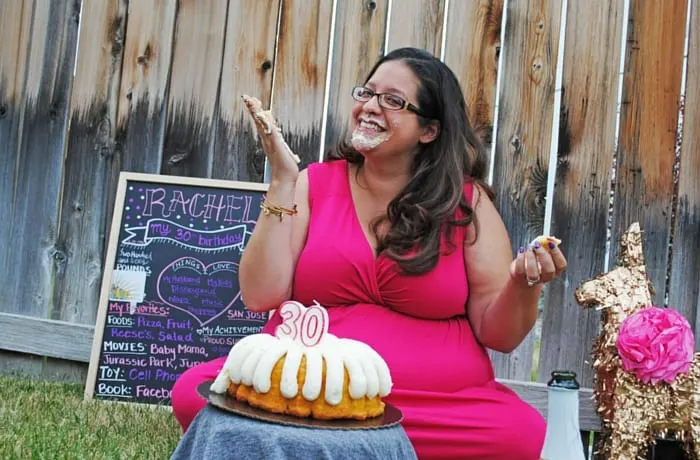 DIY adult smash cake photoshoot!
A chalkboard of your choice, chalk markers, bunt cake pan, and rainbow cake mix.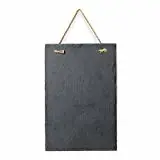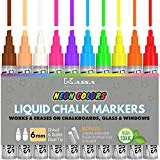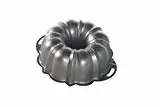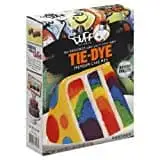 Add a drink of your choice, decorations that celebrate your style, and a photographer (or just a friend with a smart phone).
Things you might want to list on the chalkboard; name, age, height, weight, favorites (book, toy, word, etc.), things you love to do, where you live, and anything else that you want to add!
Have a blast and don't forget to get the family involved and the important messages of body love that Rachel shared with us.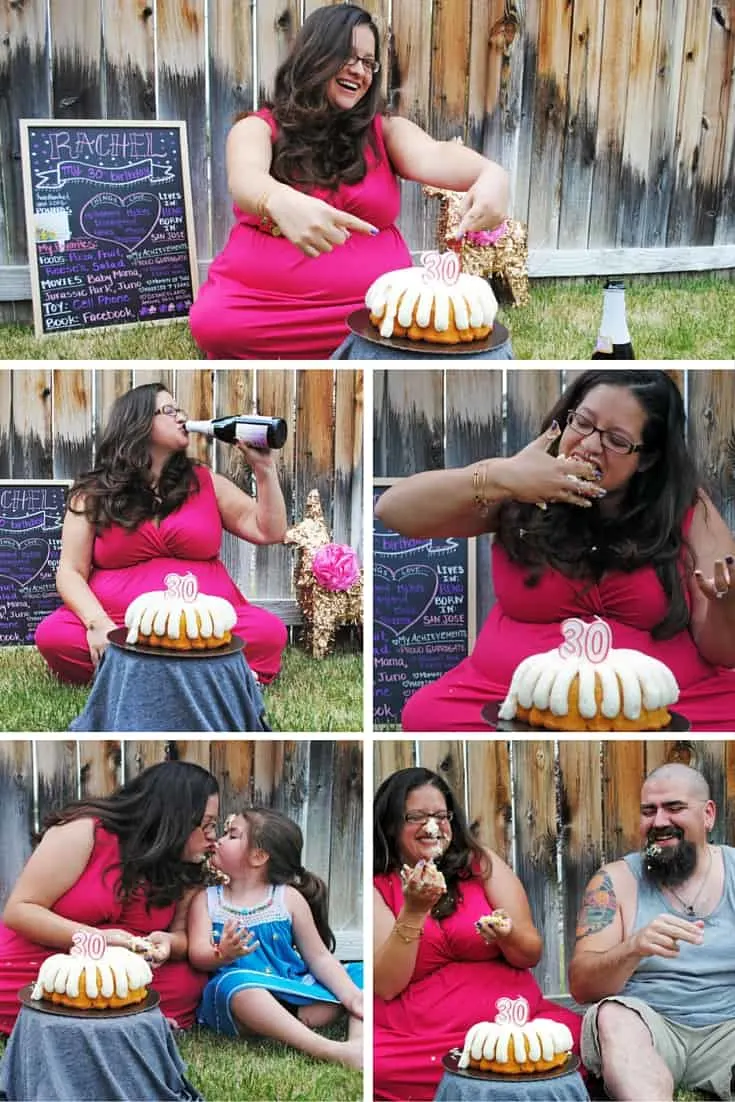 Photos by Stephanie Bennett
Would you do an adult smash cake photo shoot?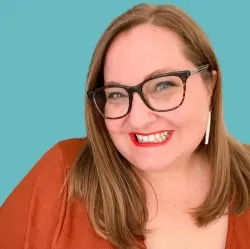 Latest posts by Jen McLellan, CBE
(see all)