Each year, as the weather starts to get cold, I do a post on the Plus Mommy Facebook page about car seat safety. I address the importance of removing bulky winter coats before putting kids in car seats.
Then I grab a cup of coffee, sit back, and watch the internet implode.
I'd like to think most of us can agree, just by looking at the cover photo above, that the child is NOT properly secured. It's not a debate.
When a child is wearing a puffy winter coat in their car seat, and there's an accident, they might as well be strapped in that loosely!
Disclosure: Plus Size Birth is a participant in the Amazon Services LLC Associates Program, an affiliate advertising program. As an Amazon Associate, I earn from qualifying purchases. Read more about these links in my disclosure policy.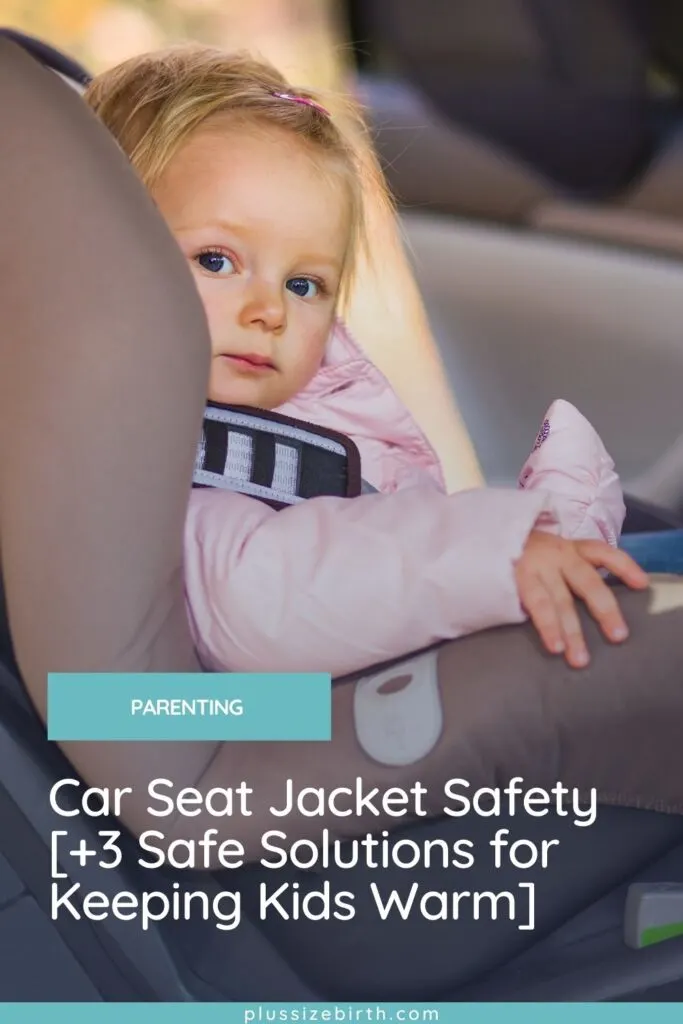 Car Seat Jacket Safety
I live in Colorado where it snows and can get super cold during winter. Like most parents-to-be, my husband and I took a newborn care class and we got our car seat installed at the fire department.
No one ever talked to us about extended rear facing. Or removing our son's bulky coat before putting him in the car seat. All of that information I learned via Facebook on pages like Car Seats for the Littles and The Car Seat Lady.
Related: 7 Plus Size Glider Rocking Chair Options For Your Nursery
No, you shouldn't believe everything you read on Facebook. You should do your own research when presented with information that concerns your kid's health and safety.
Reliable sites like Consumer Reports and The American Academy of Pediatricians (AAP) talk about the importance of removing bulky coats.
My desire to share this information with my community is not to shame any moms that aren't already taking these safety precautions. Instead, it's my hope that by sharing this information parents are empowered to make changes that result in their kids being safer.
When you know better, you do better.
It's as simple as that!
The safety of our children shouldn't be up for debate.
3 Solutions For Keeping Kids Warm In Carseats
Here are the best 3 options for keeping your kids warm in their car seats:
1. Tight Fleece Jacket
Putting your kids in a tight fleece jacket is a great way to keep them warm without putting them in something that's bulky.
2. Travel Blankets
Travel blankets are great to keep in the car year-round. They are a helpful way to wrap the kids in a warm blanket to transfer them into the car. Once in the car, they can snuggle up with the blanket to stay warm.
3. Over Seat Car Seat Cover
An over seat car seat cover helps to block the cold air from freezing your little one. It's a handy tool to use when transferring your kids from the house to the car.
Please note – car seat manufacturers say not to use any product in the car seat if it isn't made by the manufacturer. This is just for when the car is not in motion.
Below you'll see a short video about car seat safety.
Listen to my interview with the Car Seat Lady on the Plus Mommy Podcast!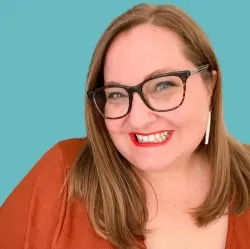 Latest posts by Jen McLellan, CBE
(see all)