Who decided holiday graphic sweatshirts, with all the cute prints and silly sayings, should max out at a size 2XL? That's ridiculous! I've searched the internet to bring you plus size holiday graphic sweatshirts and maternity options too! From being a hit at an ugly sweater party to rocking cute plus size holiday graphic sweatshirts around town this festive season – we've got you covered with options up to 6XL!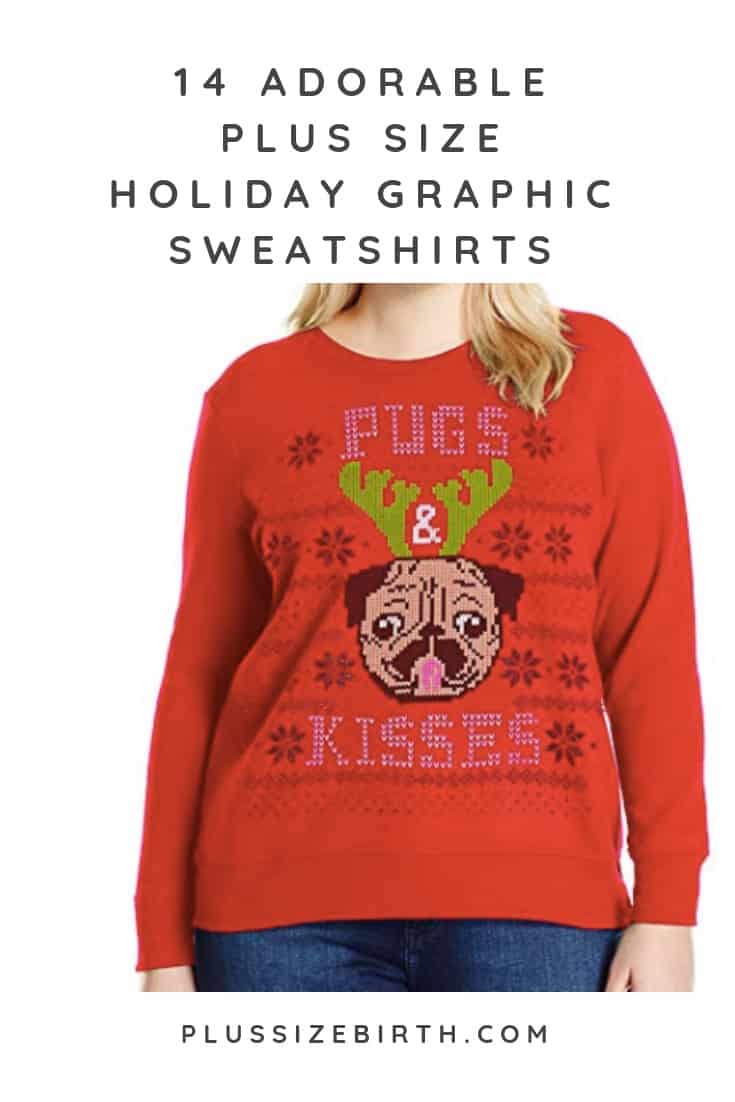 This adorable reindeer off the shoulder sweatshirt comes in red, black, and white. It goes up to a 4XL.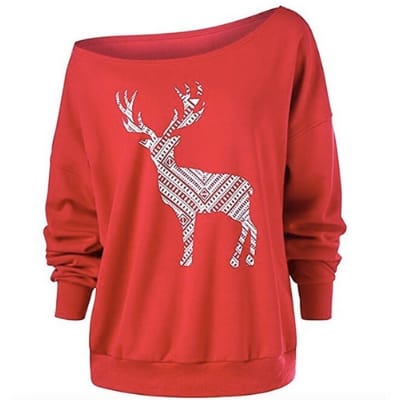 'Tis the season for a little mistletoe! Pair this fun sweater with your favorite pair of jeans or plus size leggings for your festive celebrations! This sweater comes in 13 different prints and goes up to a size 5XL!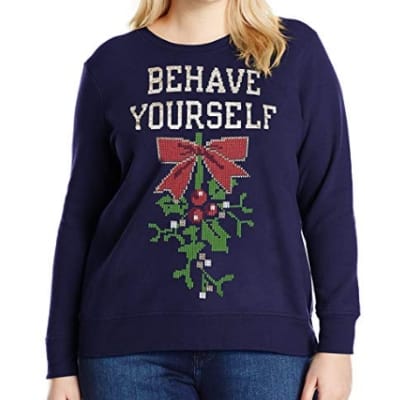 Whether you're a dog person or a cat person, there's a plus size "ugly" (we think this is adorable – don't you) sweater waiting for you with quite a few different print options that go up to size 5XL. Hurry! We're sure these will sell out!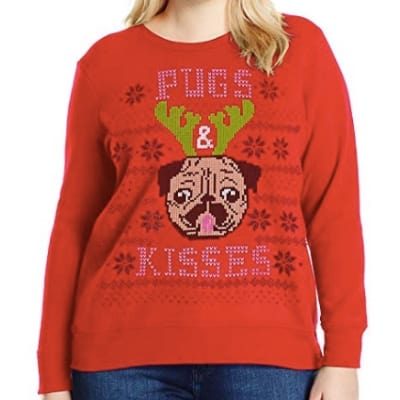 Don't worry cat people, we sure didn't forget about you! We've got you covered with this Meowy Catmas sweater. Pair this with a red plus size skirt and you'll be the cat's meow at your holiday party.
This holiday classic song makes a dazzling fun sweatshirt. It comes in sizes 16 – 32 with a few different holiday designs!
Do you love wine? Wear this sweatshirt, that goes all the way up to a size 5XL, to your next holiday party or book club meeting.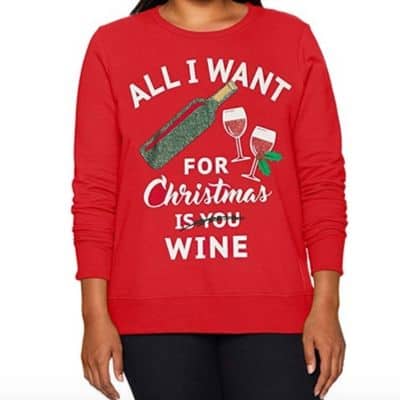 Have you been naughty or nice? Make a statement with this holiday sweater that goes up to size 5XL. It's available via Amazon for easy returns.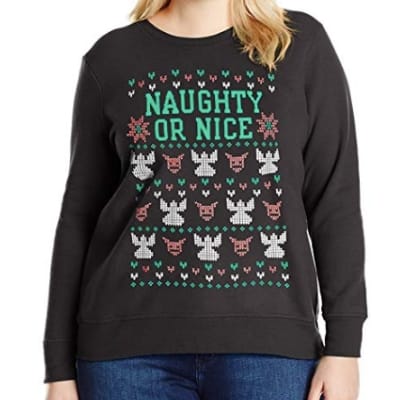 Are you single or have a special single lady in your life? Or just love cookies? This "The Perfect Man" sweater goes up to a 5XL.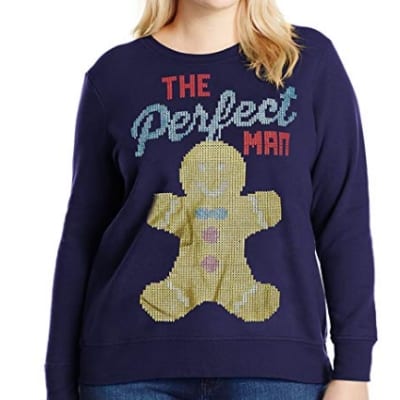 If you, or someone you love, is all about taking selfies, then this holiday sweatshirt is for you!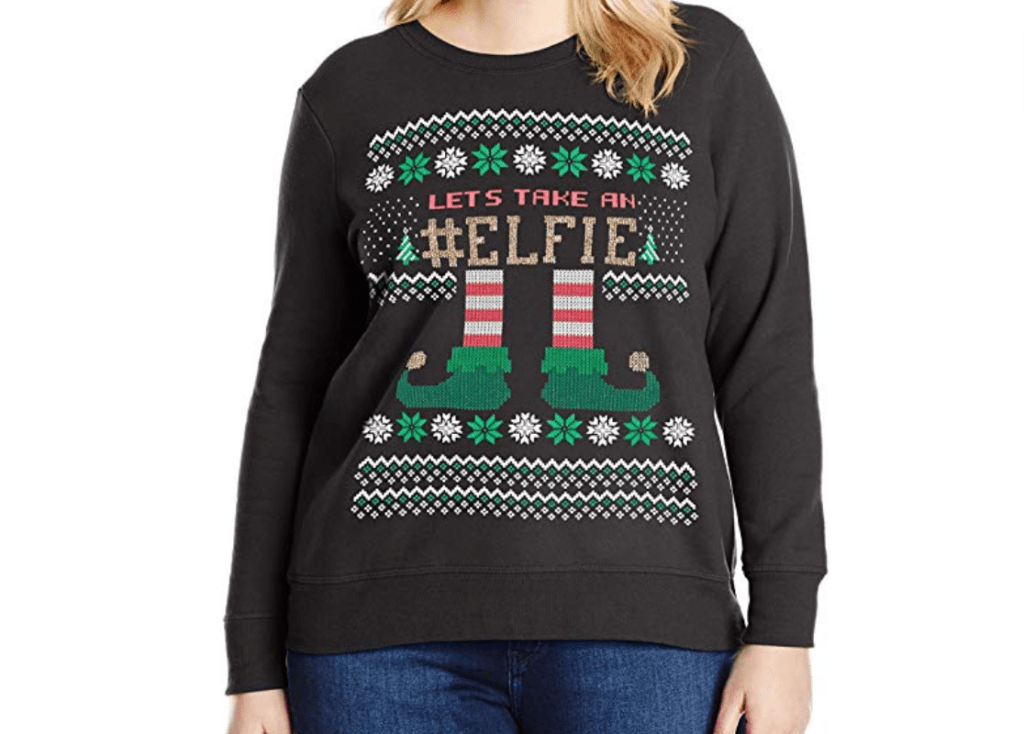 We get it, not everyone loves the holidays! So for those of you who aren't very festive, and like setting healthy boundaries, this shirt is for you! You can still get into the jolly spirit while making your sarcasm be heard loud and clear. This freaking shirt comes in seven colors and goes up to a 5XL.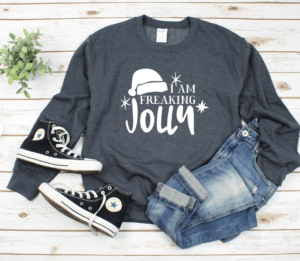 Keep those kids in line with this Don't Make Me Call Santa sweatshirt that comes in 12 colors and goes up to a size 4XL.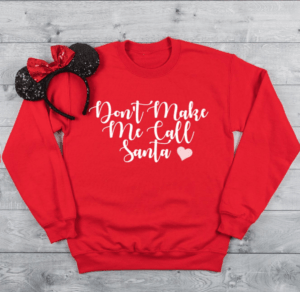 Santa isn't the only one coming to town – and if you're expecting around the holidays you can share the news with this fun top! This isn't a sweatshirt, but it sure is a fun top so we had to add it to our list.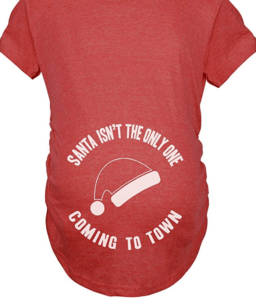 If you're pregnant and celebrate Christmas, this shirt is a must-have! It comes in multiple colors and goes up to a size 6XL.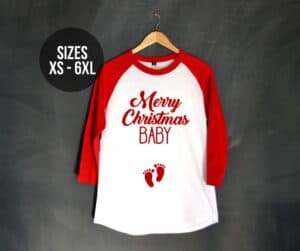 Get a little off-the-shoulder with this Napping For Two oversized maternity sweater that comes in three different colors. While it's not a holiday-specific shirt, it sure is adorable and goes up to a 5XL!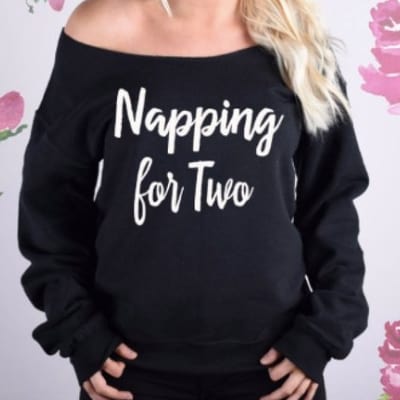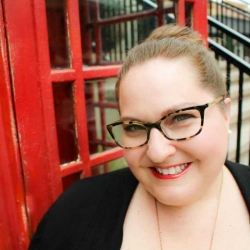 Latest posts by plussizebirth
(see all)