I'm always touched whenever a woman wants to share her plus size birth story with me. Not too long ago I received this message, along with breathtaking photos from Tyne.
I am a very plus sized Mum (currently 350) when I had my daughter I weighed 340 (at 5'10") I have thyroid disease, PCOS, an anxiety disorder and postpartum depression… but I am NOT broken.
I was wondering if I could share my story and some photos and if so where?
I'd love for Mums to know that not all care providers are fat shamers. Some don't even mention your weight, like mine!!!
My birth was amazing for me (even though it ended in an emergency c-section) and I am happy with my body, even though it's changed.
After reading that I was eager to read her birth story, because I too learned during my birth that not all care providers are fat shamers.
Having a size friendly birth professional can make all the difference, especially when your birth doesn't go as planned as you'll read below in Tyne's story.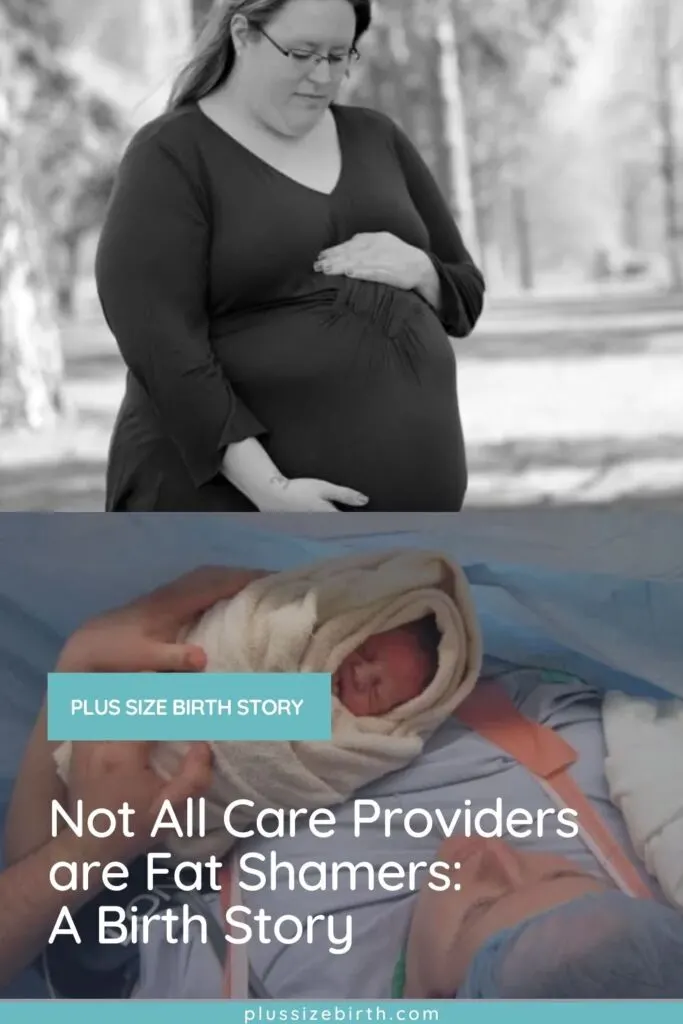 Not All Care Providers are Fat Shamers
When I was 17 I was diagnosed with PCOS and told because of it and my size I would be unlikely to have children.
I always wanted to be a mother, it was my biggest dream.
Even knowing it was unlikely it was still my biggest dream, what I wanted the most out of life.
Fast forward 10 years and I met and fell in love with my amazing fiancé. It was early 2012 and we hit it off right away.
He lived 10 hours away, but would come out every 2 weeks to spend some time with me.
He had just gone home and I wasn't feeling well, not sure what it was I complained to a friend of mine who happened to be pregnant herself. She insisted I do a pregnancy test, I told her she was nuts and ignored it for a few more days.
Friday after work I went to Walmart and bought a test, went home, had a shower and peed on that stick.
Instantly two bright pink lines appeared and my life changed forever.
I was 334lbs the day I found out I was pregnant. At 5'10" I carry it ok, but I am a very large woman.
I knew right away I wanted care by our local midwives and phoned them. They were awesome and accepted me right away. We met every month of my pregnancy and every week the last month. They were wonderful.
They never once mentioned my weight, ever. They treated me just like every other one of their patients.
I was low risk, only 27, my only serious health concern is thyroid disease and the only thing they said about that is they wouldn't do a homebirth for me because of it, which was fine. I was completely ok with a hospital birth.
My little bean grew strong and well. We found out at 19 weeks that she was a little girl and we called her Missy throughout the rest of the pregnancy.
We had multiple scans done, as every time they wanted to see something specific she would move the opposite way.
She spent 6 out of 9 months kicking me, me having felt her first at 13 weeks (though I didn't realize it at the time). And I grew more and more excited and wrote up my birth plan with the midwives – as I didn't want medications or an epidural.
I asked them not to offer it to me unless I ask, because I wanted as few interventions as possible.
My pregnancy was very natural, I ate no sushi, no processed meats, nothing too fatty or pop. No coffee. No alcohol. I cut back on everything including face cream and my shampoos.
I went as natural as I could and I wanted my birth to be the same.
I had maternity photos taken at 39 weeks.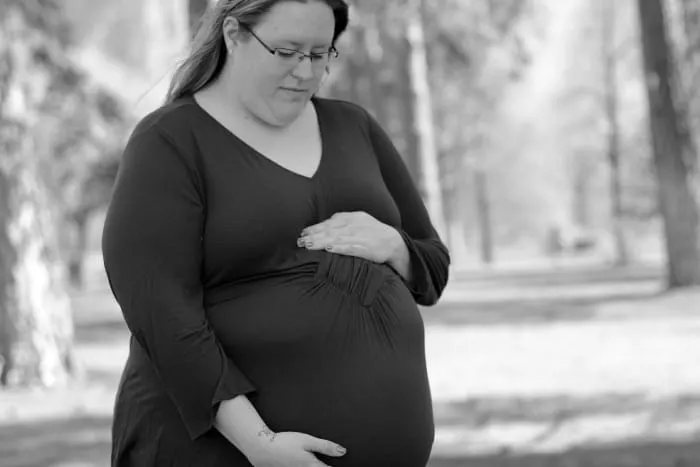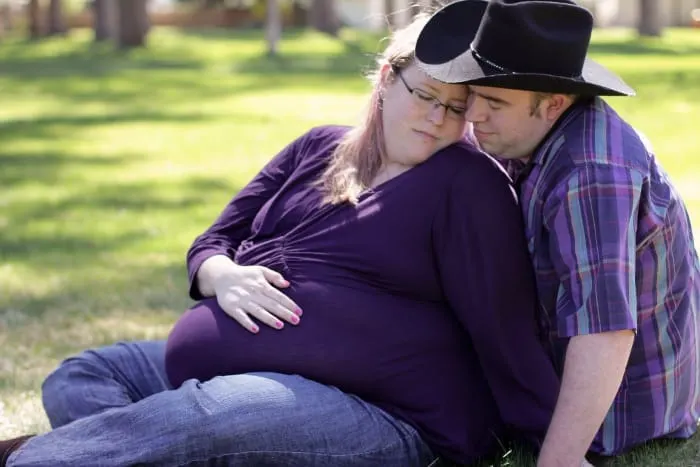 Three days later I went into labor.
I was two towns away with my Mum and my fiancé as my cat had gotten sick and we had to have him put down. It was very emotional and I'm sure the contractions were started because I was so upset.
We were sitting in a restaurant and I was very uncomfortable. I took an anti-gas medication and hoped it worked. By the time I got home the "gas" had gotten far worse.
I tried to relax.
It wasn't until 4 hours later I clued in that it could be labor. I downloaded a contraction timing app and sure enough, I was in labor.
An hour later, a call to my midwives, my best friend, and my mother, I was told to go eat something, have a shower and a nap and call them when it got worse.
5 am I woke up to searing pain. I time my contractions again for another hour and at 4 minutes apart I woke my fiancé and called the midwives. They told me to meet them at the hospital in an hour (I lived 30 minutes away).
Only 3cm dilated, but they checked me in any way since I lived so far out. I labored on a bed, sitting, talking to my best friend, my Mum, my fiancé, midwife and doula. I was in pain, but it was nothing I couldn't handle. They checked her heart rate and she was still kicking me. All was fine.
At about 10 am they checked me again and I was only 5cm dilated. The pain was worse now and I could no longer move or talk during contractions. I wouldn't let anyone touch me.
I tried a tens machine and hated it, and I labored by meditating.
At this point they checked my daughter's heart rate and they couldn't find it. The OB was called in and the decision was made for him to break my waters and insert a fetal monitor on her head. Her heart rate was strong, but during each contraction, it dropped by 50-70 points.
They tracked it for a while and when the dropping became more drastic they gave me 20 minutes to dilate to at least 9cm or it would be a c-section.
At this point, I was using laughing gas and meditating a lot. I wasn't talking at all and was agreeing to anything. My midwife and doula spoke to me alone to impress how important the interventions were at this point and I understood that it was a true emergency.
20 minutes later I was wheeled down to surgery, terrified out of my mind. I don't do medical stuff well. I passed out at the dentist, and I can't handle it. But my midwife, Aly, and my fiancé, Tim were with me. Both came in after I was on the table.
The ONLY time throughout my pregnancy my weight was mentioned was in the operating room. The OB, leaned over and said, "You are a large woman and this makes surgery more complicated. You need to stay awake so we can check in with you. I'm going to have to tape your abdomen up so I can make the incision low enough." I nodded and understood.
I knew the risks of surgery at my weight and I was nervous but felt safe.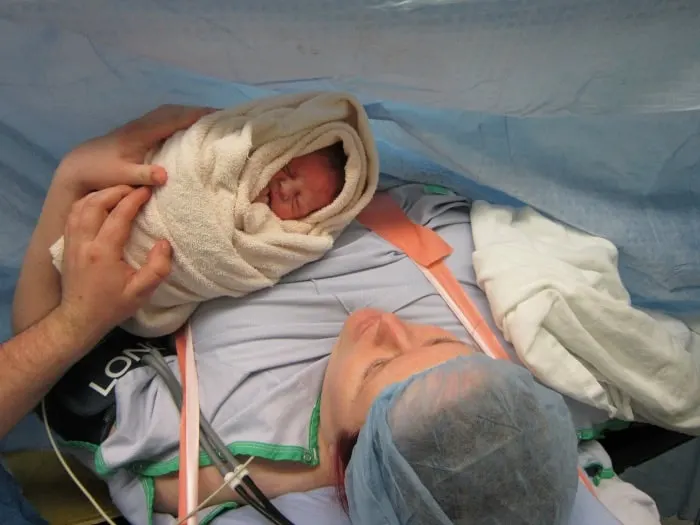 15 minutes later at 2:25 pm, April 30th, 2013 my daughter was born.
She was absolutely perfect. 7lbs 14oz of gorgeous little blue-eyed baby.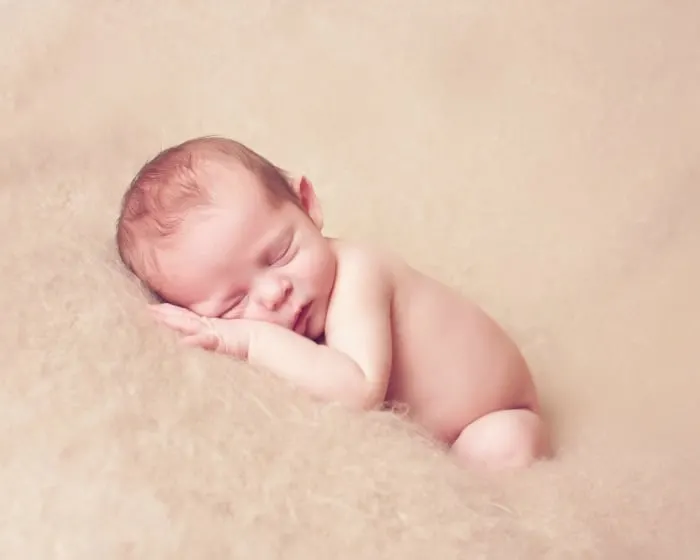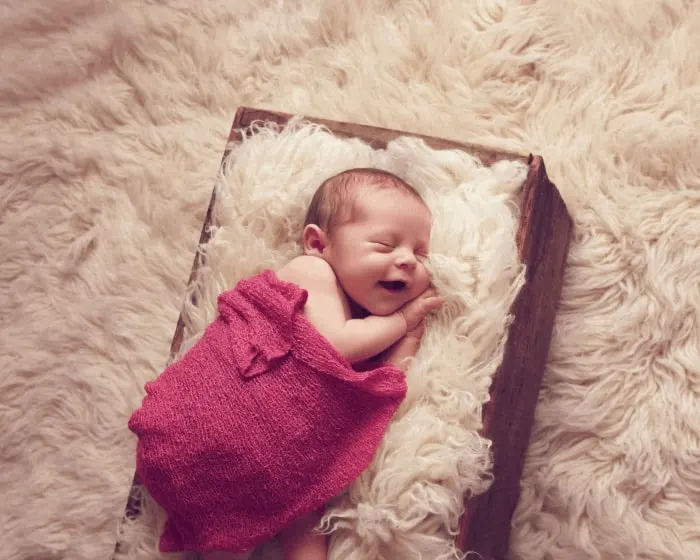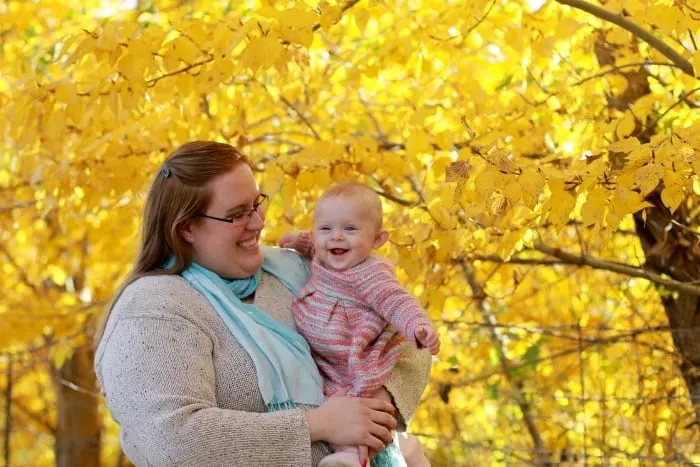 Maternity photos by Amanda Carter Photography (39 weeks)
Yellow background photo by Amanda Carter Photography (6 months old)
Easter basket photo was Easter 2015 by Pages of Life Photography (almost 2)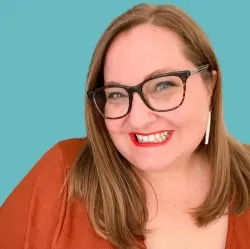 Latest posts by Jen McLellan, CBE
(see all)