Brooke's stunning plus size maternity photos blew me away! As she shared, "After almost 2 years and many treatments, we conceived our miracle baby! My pregnancy was tough but she is everything to me." When I asked Brooke if she wanted to tell her birth story, I never could've imaged she'd share a plus size HELLP syndrome story.
This birth story isn't the experience Brook ever thought she'd have to share, but it's hers and it matters!
Just like all Plus Size Birth stories matter.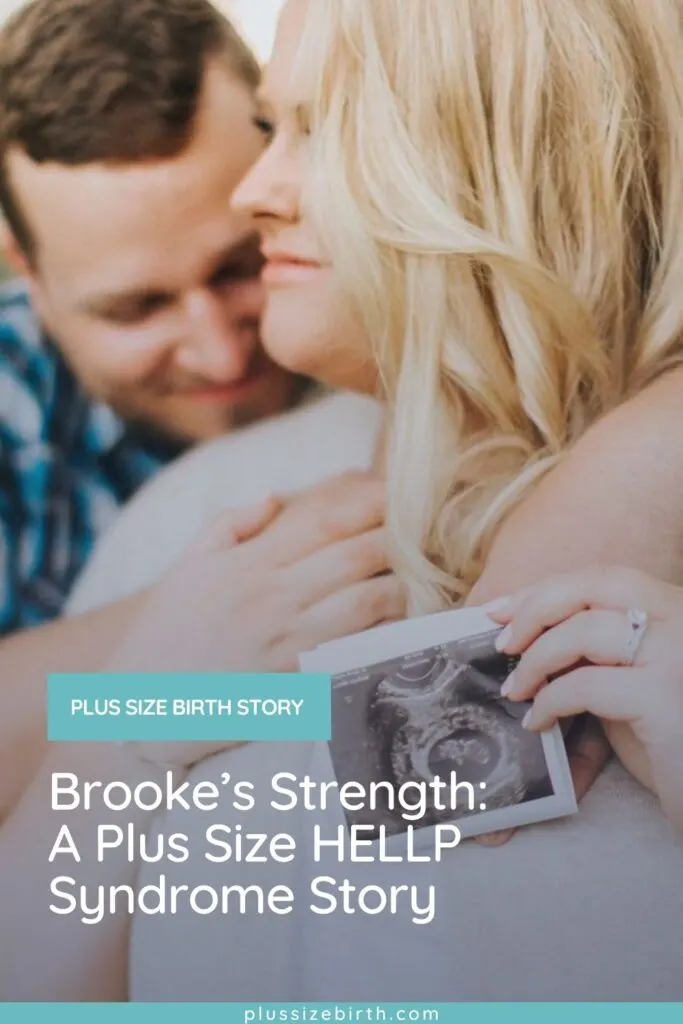 A Plus Size HELLP Syndrome Story
Hi, I'm Brooke!
I'm 26, a wanna-be blogger, a farmers wife, and a mom to the most spunky 15-month-old. She's the light of my life.
Everyone says they can't imagine life without their babe, but there were a few rough days where I almost lost my baby.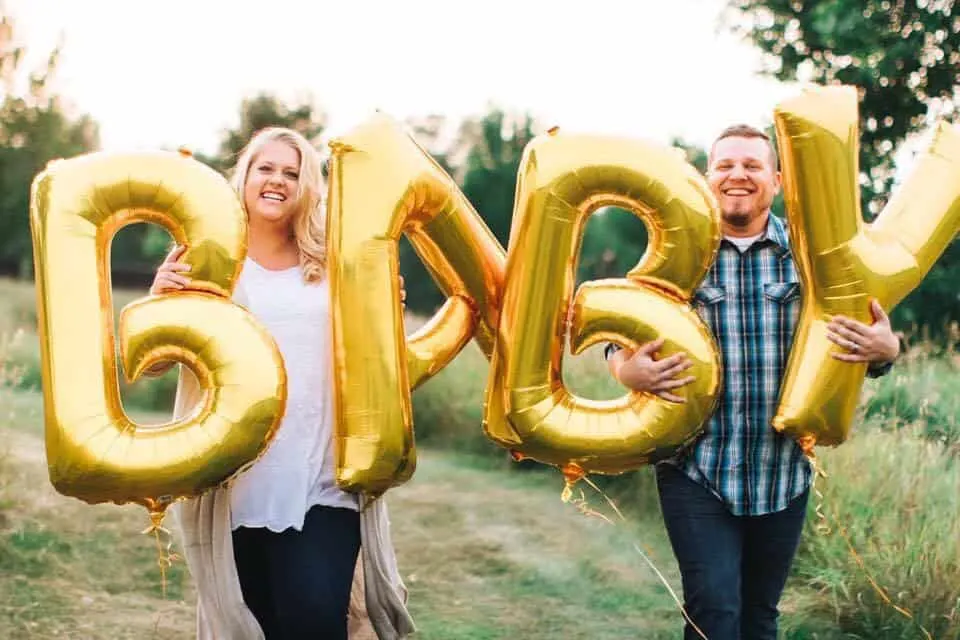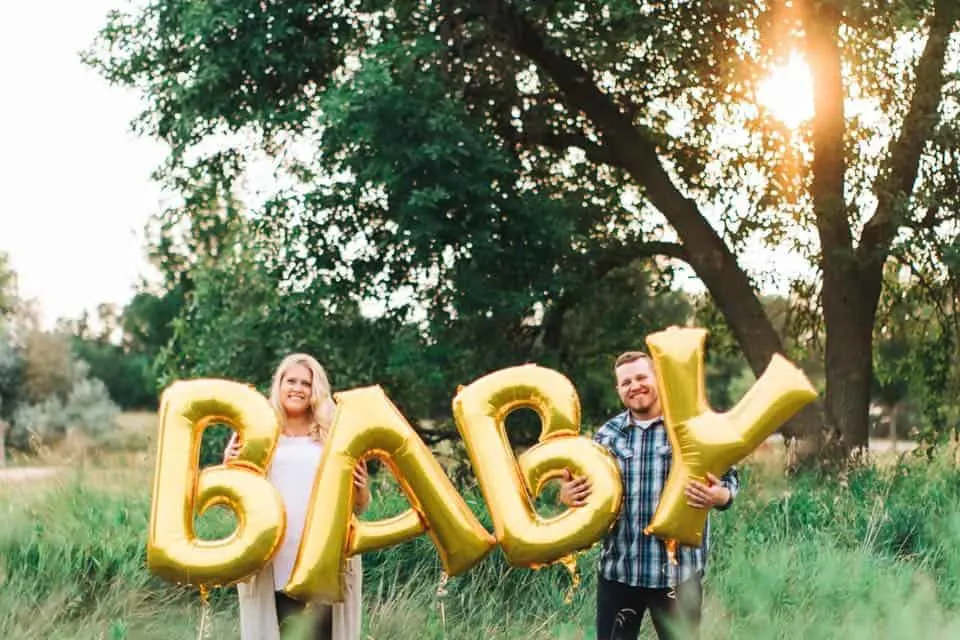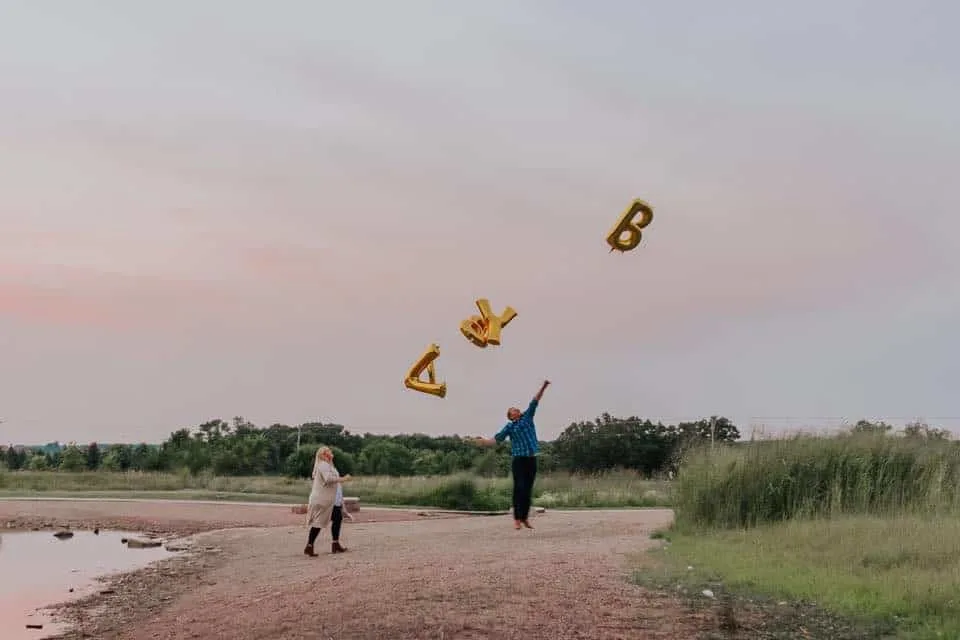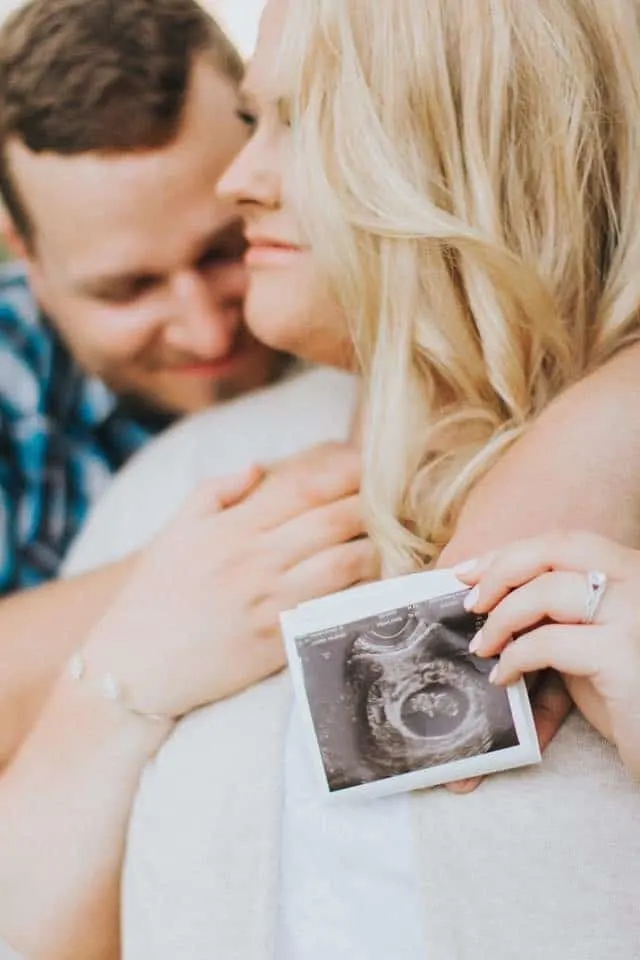 When Magnolia was born, it was far from what I had imagined.
I had a Pinterest board full of pictures I wanted to take, a detailed birth plan, and a vision in my head of this beautiful day that I would never forget.
By 34 weeks, I was beyond miserable and starting to show signs of early preeclampsia.
Monday, February 5th, 2018, I went to my 37-week appointment and was told to go right over to the hospital because this baby was going to be making her way into the world sooner than expected.
I grabbed our bags and made my way over. That afternoon we started the process of being induced.
Now I had joined every due date group I could find, and half of those moms had already given birth by the time it was my turn. I had read their beautiful birth stories (including inductions) and it sounded like I'd be at this MAYBE 10 hours…MAX!
We started the process and I was excited and nervous to meet our little girl.
Evening came, and they gave me sleeping pills to help rest because I was already having contractions when I arrived at the hospital. I was told it would be a long night.
Well, I soon developed a fever and that pill burned off in an hour. I then laid in bed for hours (while my lovely husband slept) listening to the screams of mothers having their babies.
They literally had 4 babies born between 12:30-1:00 am! Like, it was a madhouse. Tuesday also came and went with more medication, pills, and that awful Foley balloon…
By Wednesday, February 7th, 2018, I was so done with labor. I was over thinking everything.
Would this be easier if I wasn't plus sized?
Is my weight hurting the baby?
Could I have done anything different?
I had been having back-to-back contractions since Monday night and was exhausted.
Finally, they were able to break my water and LET ME TELL YA, that was the best feeling in the entire world. It made the contractions so much more bearable…but it also made them so intense the chart wouldn't even pick them up.
I did all the breathing techniques I had practiced for months, and walked laps around that hall (leaking amniotic fluid everywhere…RIP slippers) and bounced the crap outta that yoga ball!
My doctors calmed me many times and were so body positive, that I thought I would get my vaginal delivery I planned for. But my beautiful, wonderful, bundle of joy became wedged in my hip and I couldn't dilate past 2cm.
All that work and mind you, I denied all pain medication that whole time so I could have a "natural" birth.
By the evening, more and more nurses were coming into my room, and each time their faces seemed more and more stressed.
Finally, the veteran RN informed me that Magnolia's heart rate had dropped dangerously low and the doctor on call was coming right over to discuss a c-section. I began bawling. My perfect birth plan was being thrown out the door, but more importantly, my daughter was fading fast.
I then asked for the IV pain meds so I could be in a calmer state of mind while they explained the process of a cesarian.
I had 20 minutes to prep, and obviously, I was scared.
Through tears, I asked, "will a cesarean be okay since I'm heavy??" I explained that I had been having nightmares of a c section and the incision ripping open due to my weight.
My doctor calmly held onto me and explained that we needed to get my daughter out safely. Sometimes inductions fail, but my levels showed I needed to get my baby out for both of our health.
I nodded and went back to the OR. I had my c section, which actually was way better than expected. They put this special wrap across my incision so I didn't even have to see it!
Magnolia Mae entered the world at 6:04 pm on 02/07/2018.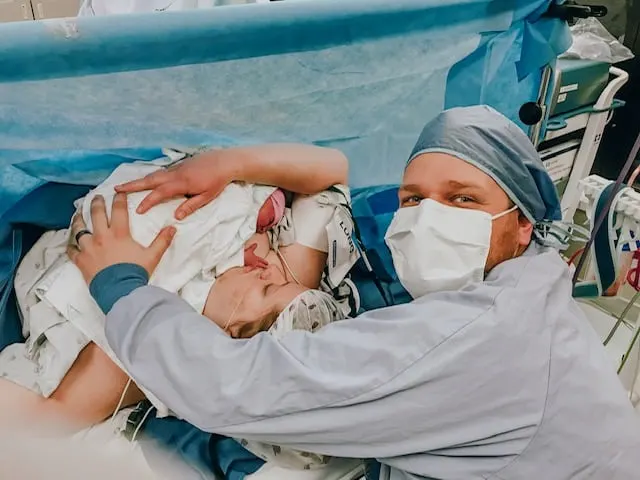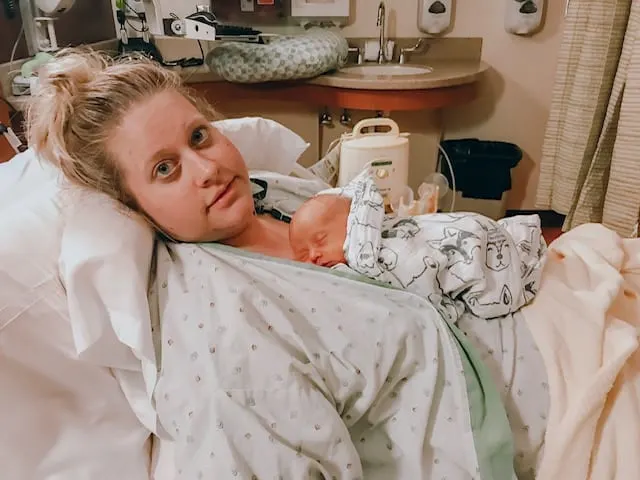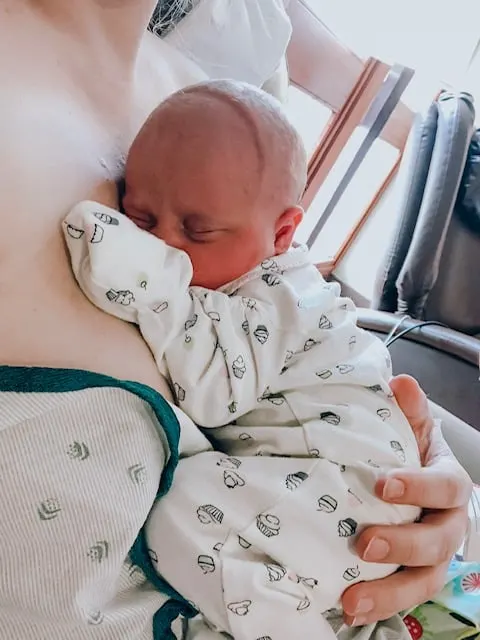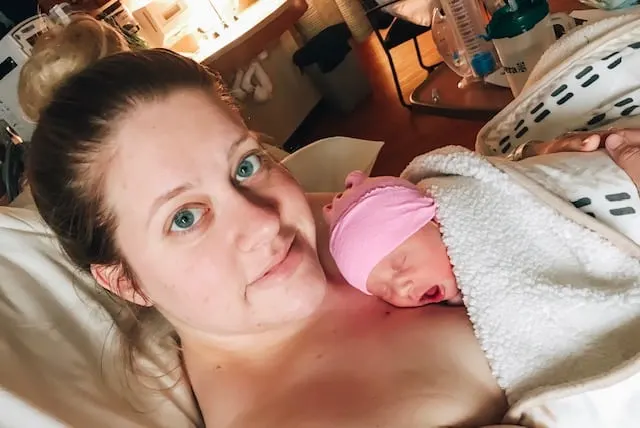 I still got to have my baby laid on my chest after, and I got my birth photos.
Just they were mostly filled with people in scrubs and me looking like a ghost cause I threw up during most of the surgery.
Also, my baby peed on me and the nurses 4 times in the OR so yeah…that happened.
Once the craziness calmed down, my doctor informed me that Maggie's umbilical cord was wrapped around her next twice, and that's why she couldn't engage and why I couldn't dilate. My cesarean saved her life.
Life comes at you fast and you really can't prepare for any of it. My "huge baby" came out weighing 6lbs 6oz and by the time we left the hospital was 5lbs 12oz. (BREASTFEEDING IS HARD!!!)
I had people tell me that "gestational diabetes will give you a huge baby!!" And blamed me and my weight for developing GD.
My OBGYN always made sure that I felt happy and comfortable during my whole pregnancy, and for her, I'm so thankful.
But postpartum was not a walk in the park…
I finished up my hospital stay, and left for home with my bundle of joy, only to return 3 days later in hypertensive shock, fluid in my lungs and around my heart, and close to death.
My husband was sending out messages asking for prayer and I was saying goodbye to my loved ones.
I had to spend days in the hospital hooked up to magnesium, (the worst drug ever), and an oxygen tank. Everyone but me got to take care of my daughter. I was so weak that even her small body on my chest would drop my O2 levels into the '80s.
Five percent. Less than 5% of women get H.E.L.L.P syndrome. That was my official diagnosis, along with many other problems.
I blamed my weight, diet, anything I could think of. More importantly, I blamed myself.
The first two weeks of my daughter's life I spent in the hospital, and they were hell.
Valentine's Day came and went like any other day. I cried more than I ever had, but we finally were able to go home and stay home on February 16th, 2018.
Shoot, my birthday was that Sunday, but I was too tired to even celebrate. Twenty-five isn't a big deal anyway, right?
It took months and months to get back to feeling better.
I wanted a birth story that made you think of rainbows and sunshine when you heard it, but mine was far from that.
My daughter is now 15 months, and I have a lot of memory loss from those months. Nothing happened like it was supposed to. But, my OBGYN and her team, have supported me throughout my postpartum journey and never made me feel like a failure.
Often plus size moms are given disapproving glances, and can be treated unfairly.
My weight gain started when I turned 16, due to PCOS, and I've worked hard since then to try to be healthier, but some people don't ask…they just judge.
If you want to be a parent, you deserve to be a parent. You also deserve a team of doctors and nurses that will support you and lift you up during your pregnancy.
I am currently TTC for baby number two and my team and is working closely to help me become a mother again. We have a better idea of how my next pregnancy will go and we aim to try for a VBAC.
But if it doesn't happen, then we will have a baby either way.
Love yourself, and love your body. Mine gave me my daughter, and she makes all the pain worth it.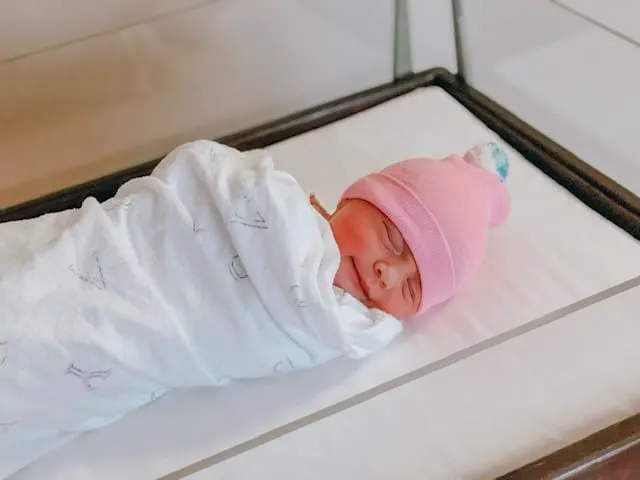 Photos by Emily Mitton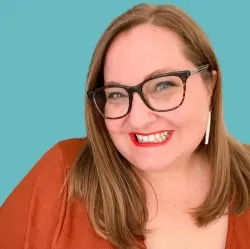 Latest posts by Jen McLellan, CBE
(see all)