If you're about to have an induction or planning for one, this is my 38 week induction birth story.

At my highest weight, I was almost 400 lbs.
I finally found a good place where I was active and eating mostly healthy but still enjoying myself. Those changes naturally put me around 300 lbs. -310 lbs.
I was happy with this, so my husband and I started trying to conceive (TTC) as a plus size woman.
There is nothing wrong with TTC at any weight, but I knew I was working harder to keep that weight I had lost, off.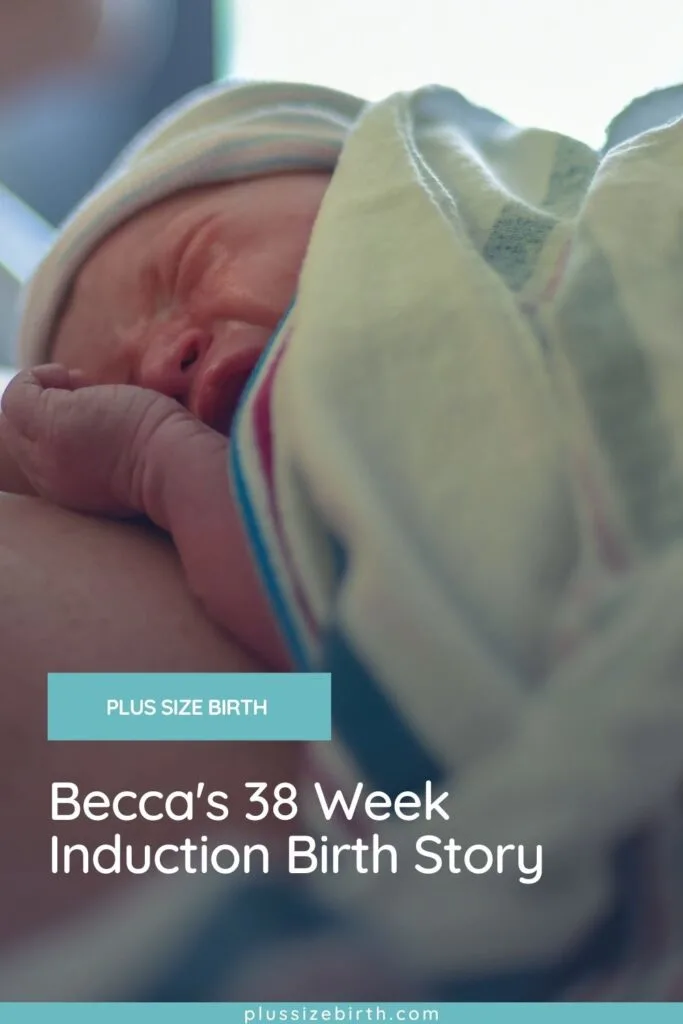 38 Week Induction Birth Story
We were worried TTC would take a long time.
I have endometriosis and only one ovary due to a small tumor on one that caused it to need to be removed.
But I was young, and we were lucky.
After just a few weeks off of birth control, I was pregnant.
I was petrified that I would miscarry due to my weight, but I didn't.
I had a wonderful and perfectly healthy pregnancy.
Weight gain didn't occur until the third trimester. Also during the third trimester, I was having some swelling and some higher blood pressure.
Generally, my blood pressure was just on the high end of normal, but for me, this was high as I usually had perfect blood pressure.
After being monitored twice a week from weeks 35 – 37, my blood pressure was still slowly creeping up each appointment.
I agreed to an induction around 38 weeks.
We went in on a Sunday night, and they started with a balloon catheter to open my cervix.
It's all kind of a blur but essentially between Sunday night and Monday night even with meds, catheters, etc., I wasn't progressing.
I was still at 3.
It was decided I would have a c-section Tuesday morning if I didn't progress through the night.
I went ahead and asked for an epidural. In hindsight, I wish I would have waited, but I was desperate for sleep.
I didn't know they had to roll me over ever 20 minutes to keep the medicine flowing.
At around 1:00 am on Tuesday I told my husband to get a nurse because it felt like there was a basketball between my legs!
Sure enough, I was almost at 10 centimeters, and she was almost ready to go.
By this point, my epidural had mostly worn off.
Finally at 4:40 AM, after 30 minutes of pushing, my daughter was here.
She screamed for hours but she was healthy, and I was healthy.
I had a low-grade fever, but they just gave me antibiotics. My daughter was perfect, and my physical recovery was a breeze.
Physically, I felt perfect by the time I left the hospital.
I want plus size women to know their recovery isn't always harder, mine, physically, was easier than any of my "thin" friends.
I did, however, get postpartum depression.
The second she was born, I felt off. Finally, after six days of feeling different, I insisted on seeing my doctor because it wasn't the baby blues.
Thankfully I had a wonderful and supportive doctor who prescribed me medication that day, and within a week I was actually enjoying my newborn.
It was hard, and everything didn't go my way.
My lactation consultant wasn't very size friendly. Breastfeeding didn't work after a few weeks out, but my child is just as happy and healthy eating her formula.
I still haven't lost the baby weight, but I enjoy being home with my daughter every day. I know I'm active and eating healthy, so we are going to start trying to conceive again!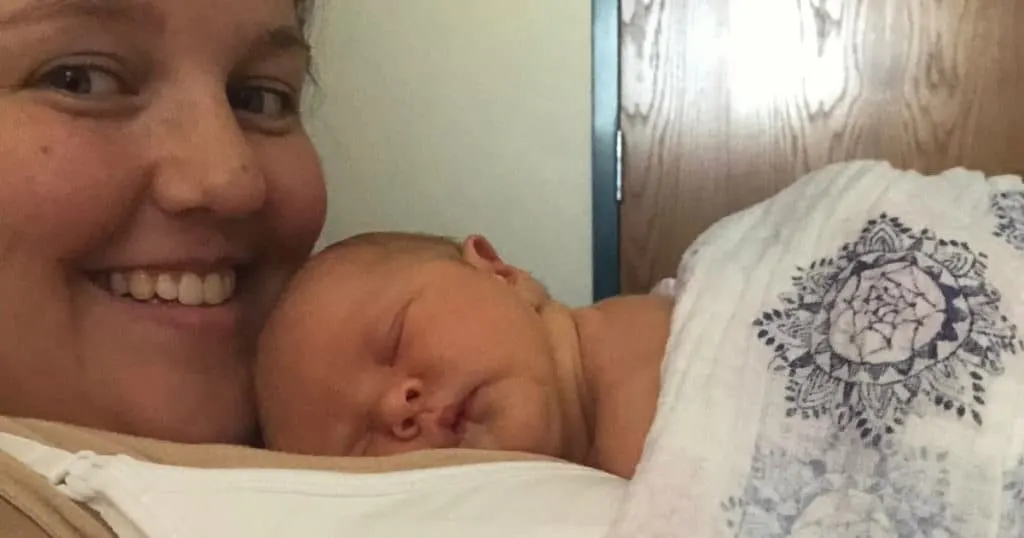 Read even more plus size birth stories!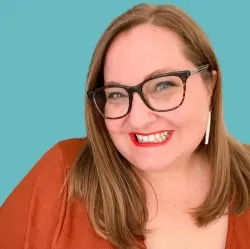 Latest posts by Jen McLellan, CBE
(see all)