The day I found out I was pregnant was also the day I developed a love/hate relationship with Google. I was so excited to see images of plus size baby bumps. I couldn't wait to learn about what my plus size pregnancy journey would be like and what my plus size pregnant belly would look like. Sadly, I couldn't find a lot of plus size baby belly images via Google and most of the plus size pregnancy info was rather terrifying.
I never could've foreseen that a year later I would make it my personal mission to normalize plus size pregnancy by starting Plus Size Birth.
Part of my work with Plus Size Birth is encouraging women to photograph and embrace their bump!
"When will I look pregnant?" is one of the most commonly asked questions on the Plus Mommy Facebook page.
Women often complain of having a B shaped belly rather than a D shaped belly.
An overweight pregnant belly is just as beautiful and just worthy of acceptance as a thin woman's bump. The truth of the matter is whether your belly is perfectly round or never pops – you are pregnant.
You are growing life within you and your body is amazing! Embrace your bump today!  
The act of taking maternity photos (from the comfort of your living room or with a professional photographer) is part of embracing your bump and pregnancy. If not only for yourself but also for your children who will want to see these images.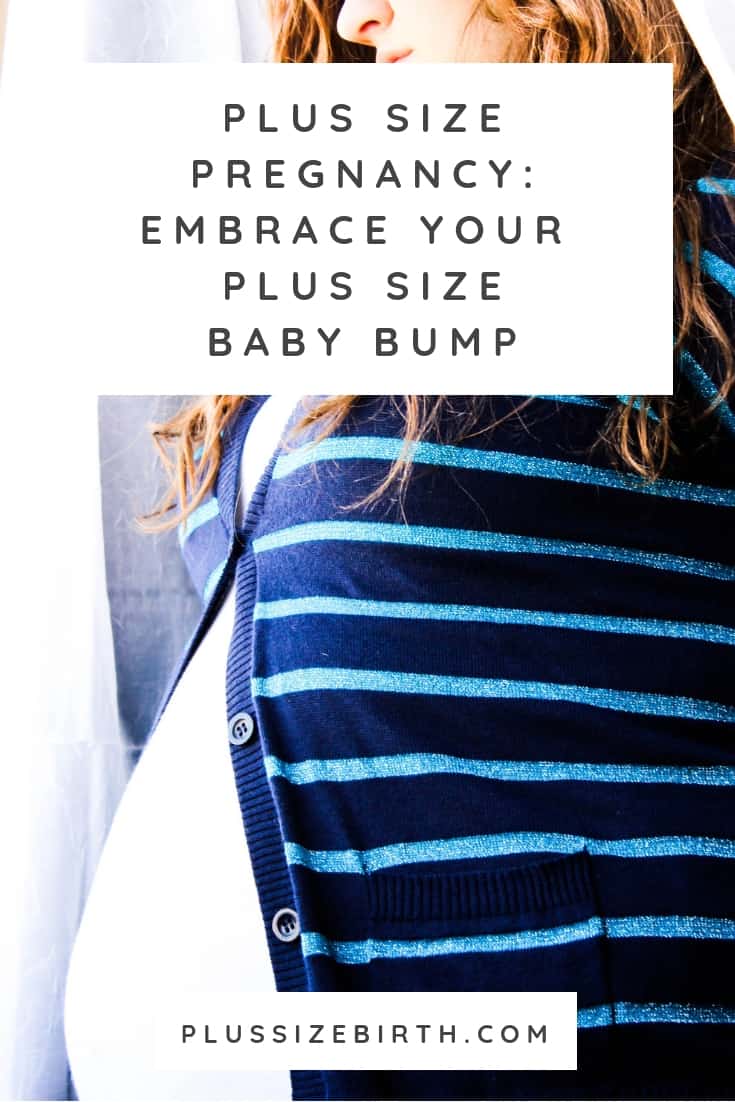 Embrace Your 

Plus Size Baby Bump
Below you'll see gorgeous plus size pregnancy images and read inspiring stories.
Watch the video below with over 200 stunning bumps! 
Get Support!
Subscribe to our informative weekly newsletter, and you'll receive a free resource on how to connect with a size-friendly care provider.