Clothing subscription companies are all the rage right now, or at least they are in my mom circles. I thought I'd jump on the bandwagon with a Dia & Co plus size clothing subscription review and unboxing!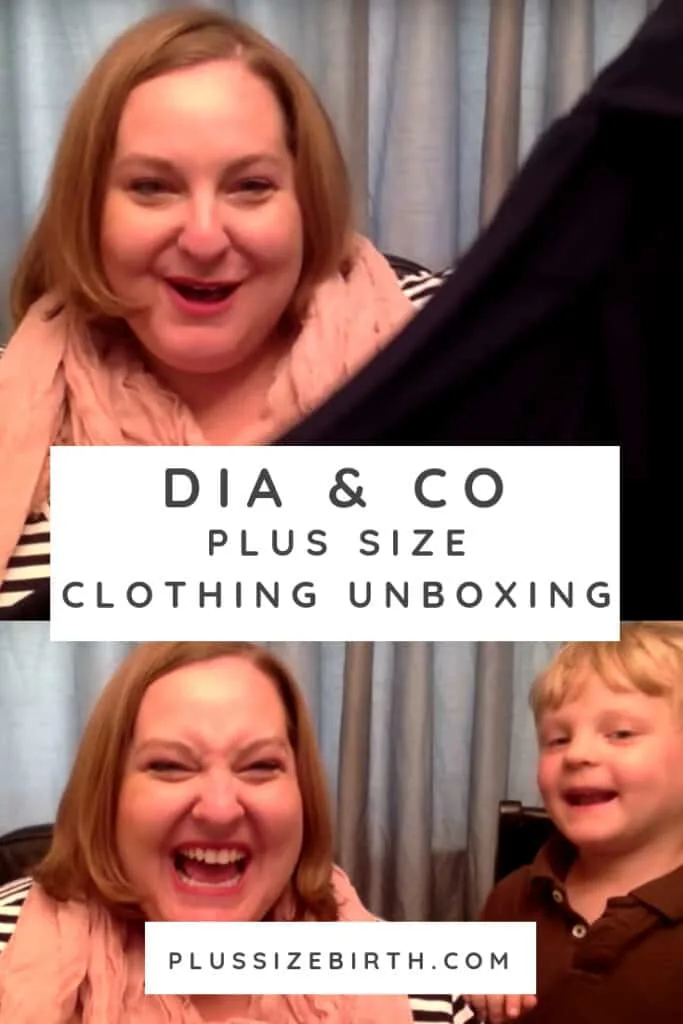 Plus Size Clothing Subscription Box
If you're unfamiliar with clothing subscription boxes, let me explain how it works.
You go onto a website and complete a survey of your clothing preferences. Some sites also have the option to chat with your very own stylist about what you like, don't like and are needing to create your dream wardrobe.
Next thing you know, a box arrives in the mail with items for you to try on, keep what you like, and send back what you don't.
It is a busy mom's dream come true because you only pay for what you keep. It's like your birthday comes monthly (or however often you want to receive your box) because it's a gift just for you and no one else.
Let's be honest, as moms we don't do nice things for ourselves often enough.
As you can imagine, I was really excited to go online and give this whole clothing subscription box thing a try.
Sadly, I quickly found out the company all my mom friends were using, Stitch Fix had sizing too limited for my really big booty.
I was immediately transported back to my high school days at the mall where all of my friends shopped for clothes at Wet Seal and I was limited to the accessory section.
Now, instead of not fitting in with the cool kids at the mall, I didn't fit in with all the stylish moms out there.
That was true until I saw a fellow blogger, Fat Girl Flow, do a plus size clothing subscription unboxing from Dia & Co on her YouTube channel.
The clothes were so cute and she was genuinely excited about them.
The best part? Dia & Co carries sizes 14 – 32!! Could it be true? Was there really a clothing subscription box carrying plus size clothing?!
Watch the video below to learn all about my plus size clothing subscription unboxing experiences.
Dia & Co Unboxing
I'm not quite sure who had more fun making that unboxing video, my son or I.
Either way, it was a blast and I still can't believe all the great feedback I received when I shared an image of me wearing the Taylor Dress on Instagram.
Just incase you've decided not to watch the full unboxing video, I've provided you with a highlight clip below that will make you smile.
As a mom on a budget, I'm thankful Dia & Co doesn't require you to receive a box monthly. You can set up your subscription to receive a box however often you want one.
You can also share your clothing pricing preferences within the survey which is great for those of us watching our spending.
Along with those neat features, I highly recommend having a call with a stylist because it was an awesome experience!!!
Now I'm enjoying the items I kept from my last box and eagerly awaiting my next one! Do you think you'll give this plus size clothing subscription box a try?
Click here to order your first Dia & Co box today!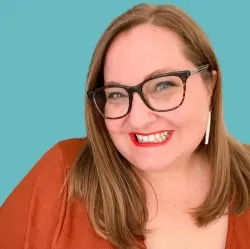 Latest posts by Jen McLellan, CBE
(see all)